>
>
>
>
NICE Desktop Cloud Visualization (DCV)
NVIDIA GRID and NICE
Graphics-Accelerated Virtual Desktops and Applications


DELIVER 3D LINUX AND WINDOWS DESKTOPS EVERYWHERE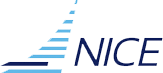 NVIDIA GRID™ and NICE Desktop Cloud Visualization (DCV) give users access to Linux and Windows® virtual desktops—optimized for 3D and graphics-intensive applications—from wherever work takes them. Remote management of applications using OpenGL or Microsoft DirectX 9, 10, or 11 delivers a responsive and interactive workstation-like experience from virtually any device, over any network.
PROVIDE A TRUE WORKSTATION EXPERIENCE.
NVIDIA GRID takes advantage of the NICE DCV lightweight remote desktop protocol to deliver the same performance as a local machine for even the most demanding 3D applications. This solution features a single software client supporting multiple monitors and very high screen resolutions, and the ability to remotely access both Linux and Windows applications. Users can even collaborate in real time, each with independent bandwidth control.
LEARN MORE
Visit our Resource Center for Solution Guides, Overviews, Datasheets, White Papers and Videos.