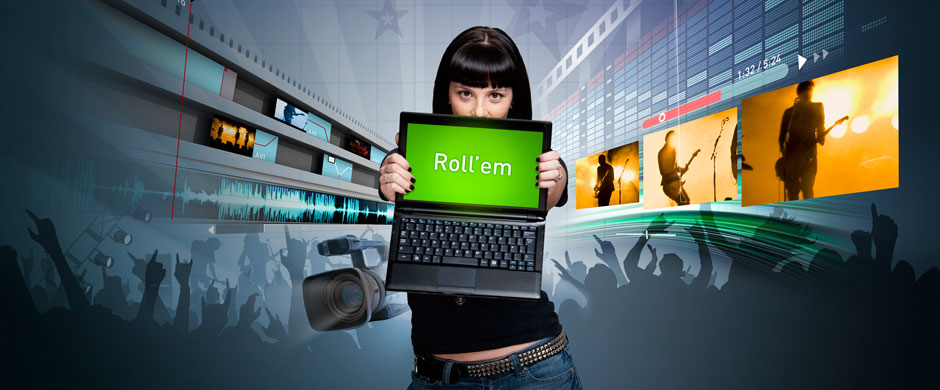 CyberLink and PowerDirector are registered trademarks of CyberLink Corp.

POWERFUL VIDEO EDITING

Create and edit videos for portable media devices and upload them to the web with ease using PowerDirector 8, utilizing NVIDIA graphics for up to 5X faster HD video encoding and rendering effects.

Download a free trial

FREE PowerDirector 8 HE and Street Fighter IV with GT 240 GPU purchase.

Real Time SD to HD Upscaling

Arcsoft's TotalMedia Theater 3 with SimHD plug-in uses the power of NVIDIA graphics processors to turn standard-definition multimedia files and DVDs into near high-definition ones.

FIX SHAKY VIDEOS IN ONE CLICK!

Stabilize, brighten, and sharpen less-than-perfect videos from cell phones and digital cameras with vReveal, accelerated for NVIDIA graphics processors.

CREATE HOME MOVIES QUICKLY

Easily create home movies using your photos and videos synced to your favorite music with Reveal, optimized to encode faster with NVIDIA graphics.

Download a free trial
Download vReveal FREE!
Download a free trial
© 2009, all rights reserved. ArcSoft TotalMedia is a trademark of ArcSoft, Inc. in the United States.
© 2009 MotionDSP Inc.
Copyright © 2009 muvee. All rights reserved.

HOW TO…

Learn how to render your videos up to 5 times faster using NVIDIA® CUDA™ Technology and Cyberlink PowerDirector 7.

© 2009 CyberLink Corp. All Rights Reserved

Videos on-the-go

Use the power of NVIDIA graphics processors to transcode your favorite videos and transfer them to your Zune HD or iPod, quickly and easily with Badaboom.

ADOBE FLASH PLAYER 10.1 BETA – GPU ACCELERATED!

Only the combination of NVIDIA graphics processors and Adobe Flash Player 10.1 Beta enables stutter-free, full-screen SD and HD streaming from most popular sites including Hulu.com, MLB.com and YouTube.com.