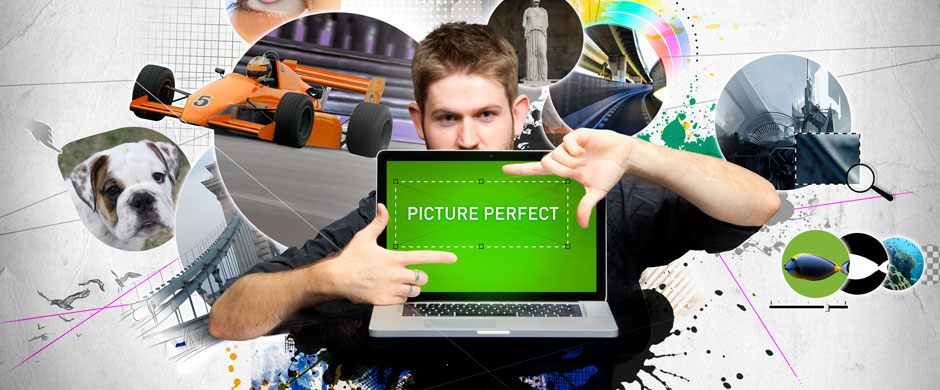 Face Recognition and
Face Tagging Your Photos

Face tagging is a quick and easy way to organize and search all of your photos. MediaShow 5 organizes your entire photo collection using a sophisticated face recognition algorithm accelerated by NVIDIA graphics processors and CUDA™ technology.

Learn more about MediaShow 5

CyberLink and MediaShow 5 are registered trademarks of CyberLink Corp.

NVIDIA® GeForce® GT 240

Surpass the demands of the digital world with the NVIDIA® GeForce® GT 240 graphics card. Energize your multimedia with GeForce GT 240 graphics.

View Your Photos in 3D!

The new Fujifilm FinePix REAL 3D W1, the world's first point and shoot digital 3D camera, is NVIDIA® 3D Vision™ ready.

Fluid, responsive
photo editing

Experience a new level of interaction with Adobe Photoshop CS5 when powered by NVIDIA graphics processors.

ASUS n51

Get an NVIDIA® GeForce® powered notebook great for flipping through family photos and editing videos, all on a crisp HD display.

Learn more about the
Fujifilm FinePix REAL 3D W1
Learn more about Photoshop CS5

EXPERT TIPS

Learn valuable tips and tricks by experts in digital photography.

Photoshop HDR Photos - Learn how to shoot, merge and tone-map photos to extend the dynamic range and produce those painted looking results.

Browse
photos easier

With Cooliris and an NVIDIA graphics processor, browse photos using a 3D viewer with the click of a mouse, quickly and easily.

© 2008 Cooliris, Inc. All Rights Reserved.