Is your motherboard NVIDIA® PhysX®-ready?
PhysX-ready means that your motherboard can take advantage of a second NVIDIA® GPU as a dedicated PhysX processor.

While you can enjoy PhysX effects with a single NVIDIA® GeForce® GPU, adding a second GPU dedicated to PhysX takes the ultra-realistic effects to a new level. Immerse yourself in ultra-realistic effects like dense fog and smoke, breakable and shatterable objects, and powerful explosions while improving performance by up to 45%!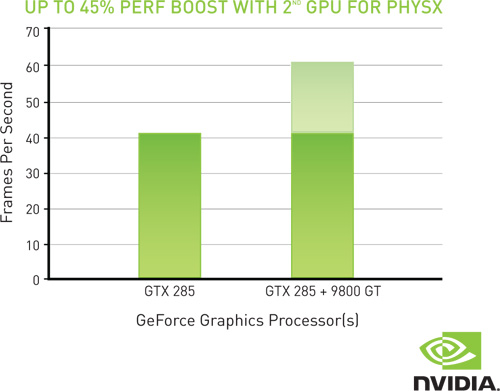 +Performance measured on Terminator Salvation,1920x1200, Intel Corei7, Intel X58, Vista 64-bit, 6GB DDR3, Driver 190.37