SC12 NOVEMBER 10-16 SALT LAKE CITY, UTAH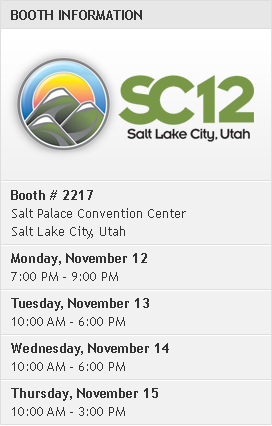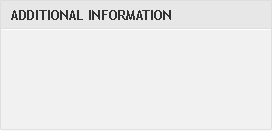 See What Accelerated Computing
Can Do for You
At SC12, NVIDIA® will be featuring advances in applications and scientific discovery made with accelerated computing. We invite you to visit us to see how others in your field are advancing science, as well as checking out the latest NVIDIA GPU technologies in accelerated computing.
GPU Technology Theater @ SC12
Monday, November 12 – Thursday, November 15 during exhibition hours | NVIDIA Booth # 2217
The GPU Technology Theater hosts talks on a wide range of topics on high performance computing. Open to all attendees, the theater is located in the NVIDIA booth and will feature industry luminaries, scientists, and developers.
Developer Sessions
Learn how to accelerate your application by attending one of these free CUDA developer sessions. Registration is required.
Getting Started with CUDA More Info


Monday, November 12, 2pm - 3:30pm
Accelerating Your Applications with Kepler Accelerators More Info


Monday, November 12, 4pm - 6pm
Recommended Sessions
Keynote & Plenary Talks: The Evolution of GPU Accelerated Computing
Steve Scott - NVIDIA
Thursday, November 15, 9:15am – 10:00am
Broader Engagement: How Titan's GPUs Power Science
Fernanda Foertter – Oak Ridge National Laboratory
Sunday, November 11, 2:15pm - 3pm
Broader Engagement: Gaming and Supercomputing
Sarah Tariq - NVIDIA
Sunday, November 11, 1:30pm - 2:15pm
Designing a Unified Programming Model for Heterogeneous Machines
Michael Garland – NVIDIA, Manjunath Kudlur - NVIDIA
Wednesday, November 14, 4:30pm - 5:00pm
Forward and Adjoint Simulations of Seismic Wave Propagation on Emerging Large-Scale GPU Architectures
Max Rietmann, Peter Messmer, Tarje Nissen-Meyer, Daniel Peter, Piero Basini, Dimitri Komatitsch, Olaf Schenk, Jeroen Tromp, Lapo Boschi, Domenico Giardini
Tuesday, November 13, 4pm - 4:30pm
Exhibitor's Forum: Transforming HPC Yet Again with NVIDIA Kepler GPUs
Roy Kim - NVIDIA
Tuesday, November 13, 1:30pm – 2:00pm