NVIDIA® SceniX™ 6.0: scene management engine

The SceniX scene management engine is an established solution in its sixth release as a cross-platform, object-oriented programming solution for software developers to quickly create interactive OpenGL applications having the highest degree of interactive performance and realism. Unlike most scene graphs, SceniX was designed around shader usage and renderer independence for applications requiring high image quality and the flexibility to share shaders via CgFX. SceniX also includes mature support for interactive ray tracing using OptiX, and the RTFx ray tracing effect interchange format.
The SceniX engine quietly powers many of the most demanding 3D graphics applications in use today, and is freely available for incorporation within your OpenGL and/or ray tracing applications on either Windows or Linux.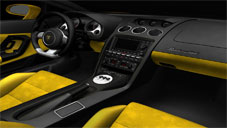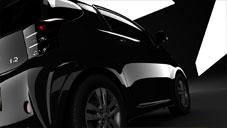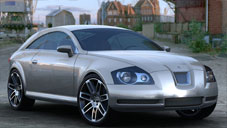 Images courtesy of Realtime Technology AG (RTT) and Autodesk.
SceniX 6 Now Available
Version 6 enables existing and new SceniX applications to now quickly take advantage of:
Tessellation programs for dynamically updating surfaces on DirectX 11compatible hardware such as NVIDIA's new "Fermi" GPU architecture
Cg Runtime Version 3 support for the latest in shading possibilities and Tessellation.
New PrimitiveSet classes for Bezier Patches, QuadPatches, and TriPatches with Tessellation support
Traversers for converting between Triangles & Quads to QuadPatches4x4 & TriPatches4
Improved Interactive Ray Tracing, now using OptiX 2 with optimizations for Fermi class GPUs
Continued improvements in performance, flexibility and fidelity
New features introduced with SceniX 5:
Faster Performance – twice as many frames per second in many cases than version 4
Custom Culling – based on screen size
New Samples – for using PhysX, HDR processing, and wxWidgets with SceniX
Cg 2.2.001* support – enabling the latest rendering capabilities, performance gains, and optimal profiles for the latest NVIDIA GPUs
.3DS format support
Distributed GPU Rendering– enabling scene size to scale across Quadro Plex GPUs
MetaSL support – for leveraging shaders created within mental mill®.
10-bit/component color support – for superior image quality on compatible hardware
Stencil Buffer support – enabling stencil buffer operations to occur per drawable object
SceniX has proven to be a reliable underpinning for applications serving markets needing to analyze 3D data, make decisions, and convey design in real-time, such as Styling, Visualization, Retail, and Broadcast Graphics. The engine is extensively documented and provides a comprehensive set of classes that are easily combined and extended to create custom, GPU-centric graphics applications. SceniX also includes a sample viewer application and numerous tutorials, with source code, to learn how to use SceniX features quickly and effectively. A complete list of SceniX capabilities and system requirements is available here.
SDK Sample Content
Within NVIDIA SceniX you will find numerous sample applications, including the SceniX Viewer which demonstrates nearly all the possibilities of the SDK. SceniX capabilities can be examined within the SceniX Viewer by exploring scenes imported from COLLADA, OBJ, VRML, 3DS or OpenFlight formats. Also included are samples for interactive ray tracing and integrating physics, audio, stereo, skinning, animation playback, frame-based rendering, and cluster rendering.
| SceniX Features | Download SceniX 6 | Download a Legacy Version | SceniX Support Forum | SceniX Overview | Acceleration Engine Overview |
Subscribe to our Developer RSS feed or follow nvidiadeveloper on Twitter for the latest news about OptiX or other applicaiton acceleration engines.