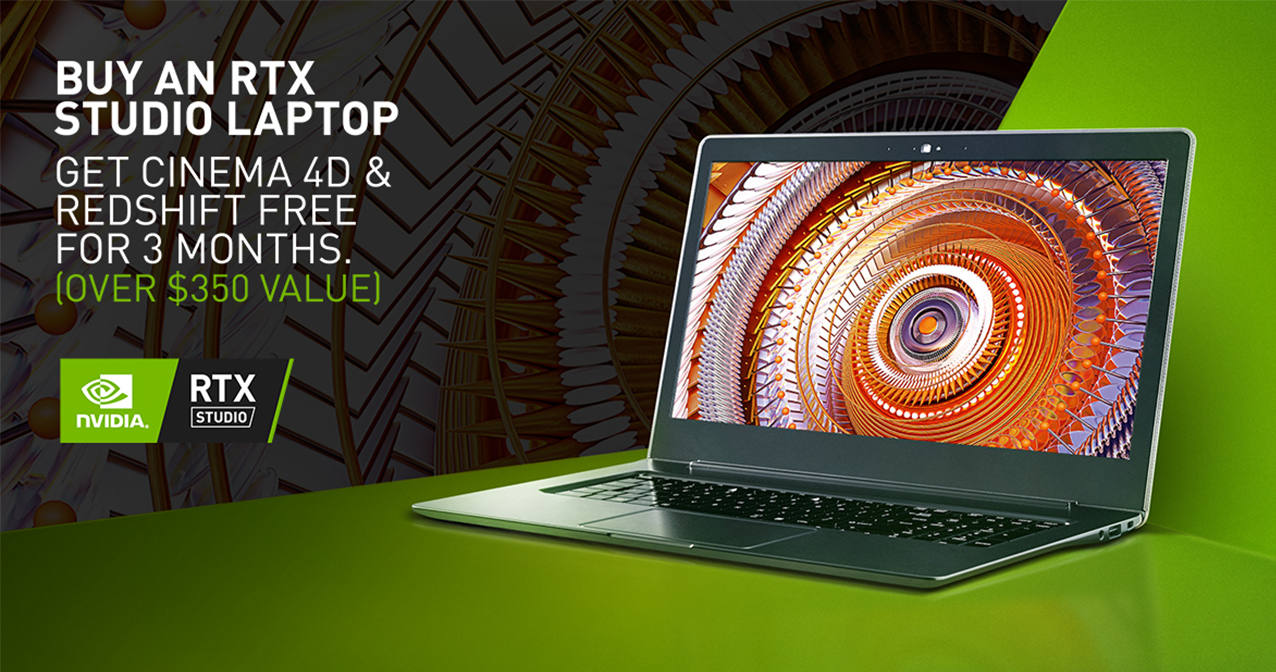 CREATIVE FREEDOM. FREE CREATIVITY.
For a limited time, get a free 3-month subscription to Cinema 4D R21 and Redshift (over $350) with the purchase of a qualifying NVIDIA RTX Studio laptop. Offer ends October 21, 2019.
CINEMA 4D 21
Cinema 4D R21 is a fast and easy-to-use 3D animation application that fits your creative workflow with integrations with Adobe After Effects, Photoshop, SideFX Houdini, Unreal, Unity, and many others. Learning Cinema 4D is simple thanks to its intuitive interface, extensive toolset, and broad community support.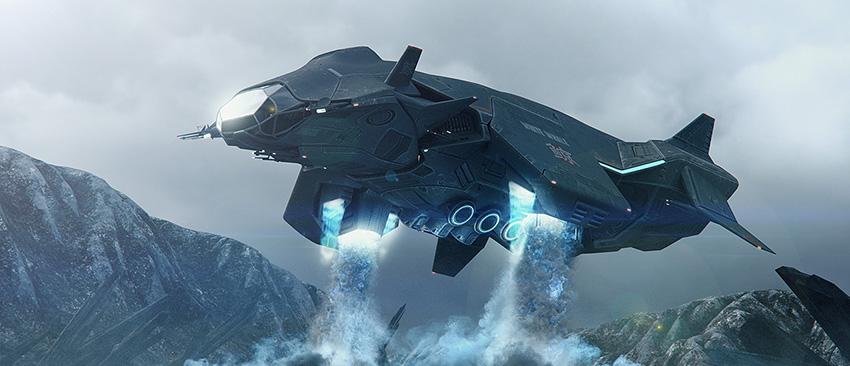 REDSHIFT
When your design is ready, use Redshift, an advanced GPU-powered renderer that uses intelligent sampling techniques to deliver unreal speed in complex scenarios including global illumination and volumetrics. Experience powerful, professional-grade applications, ready to help you create your best.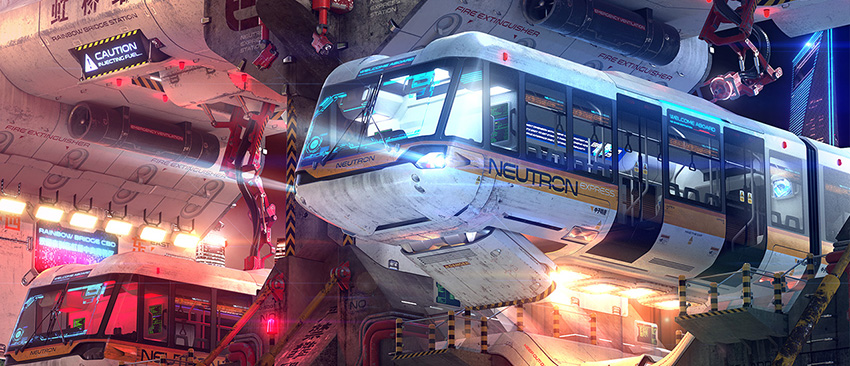 NVIDIA GPU ADVANTAGE
NVIDIA GPU technology pairs with Cinema 4D R21 and Redshift's GPU-accelerated features for incredible boosts in performance. GPU power lets users build more complex models with smooth interactive rates in Cinema 4D R21, even boasting support for GPU-accelerated renderers such as Redshift, V-Ray, and OctaneRender.
Click here to check out participating NVIDIA RTX Studio Laptops.
* Redeem until 12/31/2019. One code per purchase. Offer only valid for new subscribers. Terms and Conditions apply.