The next-generation of GeForce graphics cards have arrived! They're the first graphics cards built to deliver AI-enhanced gaming and real-time ray-tracing effects. And of course, they're blisteringly fast, with up to 6X faster ray-tracing performance than previous-generation Pascal-architecture cards.
GeForce RTX graphics cards are also the world's first graphics cards to feature super-fast GDDR6 memory, a new DisplayPort 1.4 output that can drive up to 8K HDR at 60Hz on future-generation monitors with just a single cable, and a VirtualLink * USB Type-C output for next-generation Virtual Reality headsets.
As for our own Founders Edition GeForce RTX graphics cards, they're the first NVIDIA-designed gaming graphics cards to launch with a factory overclock for superior out-of-the-box performance, and the first to feature dual fans for cool-yet-quiet gaming.
But that's only scratching the surface, so read on for a detailed tour of the GeForce RTX Founders Edition.
Factory Overclocked For Amazing Out-Of-The-Box Performance
Our research showed that the vast majority of graphics cards buyers never overclocked their cards, leaving the full capabilities untapped. So, to ensure our customers get the most from their graphics cards for their full lifetime, GeForce RTX Founders Edition graphics cards feature an out-of-the-box 90MHz factory overclock. A first for NVIDIA. Each card is tested at the factory to ensure rock-solid OC stability and is backed by a 3-year standard warranty.
If you want to push speeds further you can try your own additional overclocking, which as you'll see later, is entirely possible thanks to the Founders Edition's cutting-edge design and efficient components.
Cool, Quiet Performance With Dual Fans
For the first time ever our Founders Edition graphics cards feature dual fans, resulting in better cooling capabilities and better acoustics in well-ventilated chassis.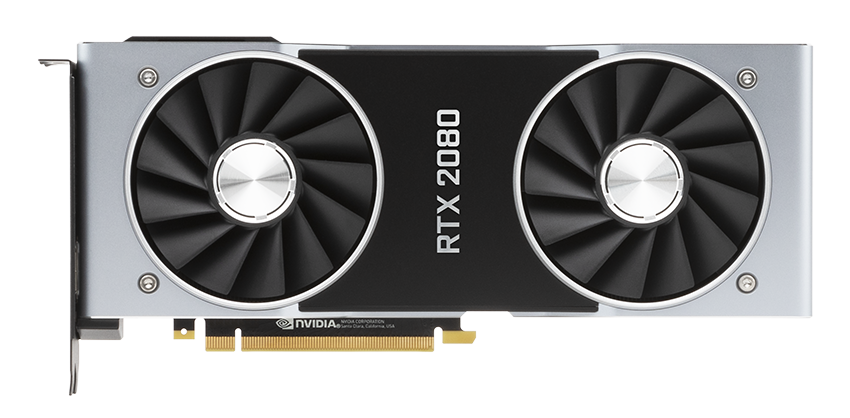 Powered by 3-Phase motors, which limit vibrational noise, the fans feature 13-blades to move air more effectively, increasing the amount of air moved per second. And by utilizing two fans, we can increase cooling efficiency whilst simultaneously decreasing noise.
Compared to overclocked Pascal Founders Edition graphics cards, the double-fan setup in our GeForce RTX graphics cards operate at up to 10 degrees cooler in a well-ventilated environment and emit ⅕ the noise when overclocked ( a 8 decibels sound reduction).
Underneath the fans you'll find the world's first full-length graphics card vapor chamber, which covers the entirety of the PCB. This spreads heat from the GPU, components and hotspots to a wider surface area, before transferring it to the aluminum finstack . The fans then pull heat away and cool things down, and the vapor chamber does its work to spread the heat and start the process anew.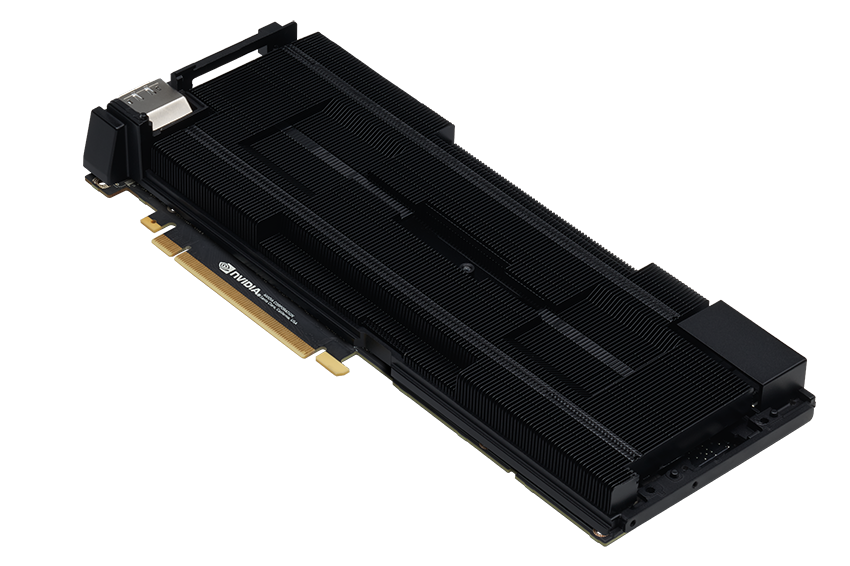 With these changes, and those listed below, GeForce RTX Founders Edition graphics cards are the coolest, quietest, and most efficient graphics we've ever made.
Power: Optimized For Performance and Efficiency, With Plenty To Spare For Overclocking
To deliver record-breaking performance, the factory-overclocked GeForce RTX 2080 uses 225 Watts of power out of the box, and tops out around 280 Watts for enthusiasts chasing ultimate overclocking performance.
Furthermore, the entire power delivery system has been rebuilt for GeForce RTX Founders Edition graphics cards, starting with the all-new 13-phase iMON DrMOS power supply. Of particular note here is our new ability to switch off arbitrarily phases, for drastically-reduced power consumption at low workloads, which greatly increases power efficiency.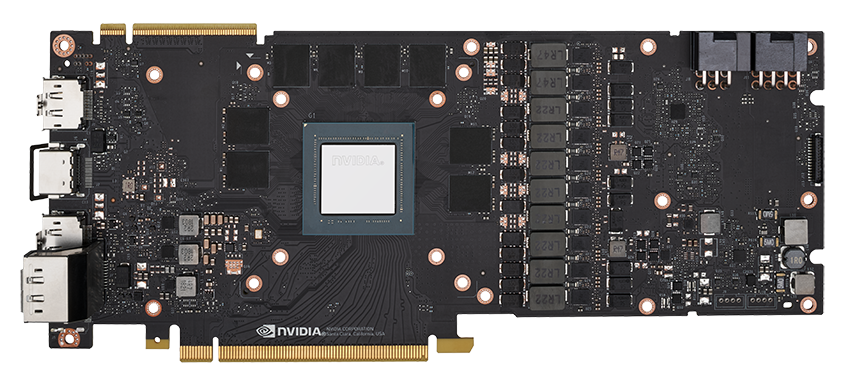 Similarly, we've cranked up the number of capacitors on GeForce RTX graphics cards, enabling them to run at lower voltages by reducing voltage noise, or at high frequencies for improved performance.
Controlling all this is a new dynamic power management system, which adjusts power usage on a sub-millisecond basis, for less variable current draw, which further improves efficiency and allows us to crank up the amount of power available for overclocking compared to previous-generation Pascal Founders Edition graphics cards.
GeForce RTX Graphics Cards: Reinventing Design
From the moment you unbox a Founders Edition card and hold it in your hands, you'll feel the lovingly-crafted attention to detail that went into its design.
The edges of the diecast aluminum fan shroud are diamond-cut to create a precision reflective trim, dual anodization offers durability and scratch resistance, and the forged, stamped and machined cover provides a classy rigid-yet-lightweight frame for the open cooler design.
Then, to make the shroud look even better, we utilized Physical Vapor Deposition on the RTX 2080 name label, and LED-lit the GeForce GTX logo, creating a unique look that's never before seen before now on a graphics card.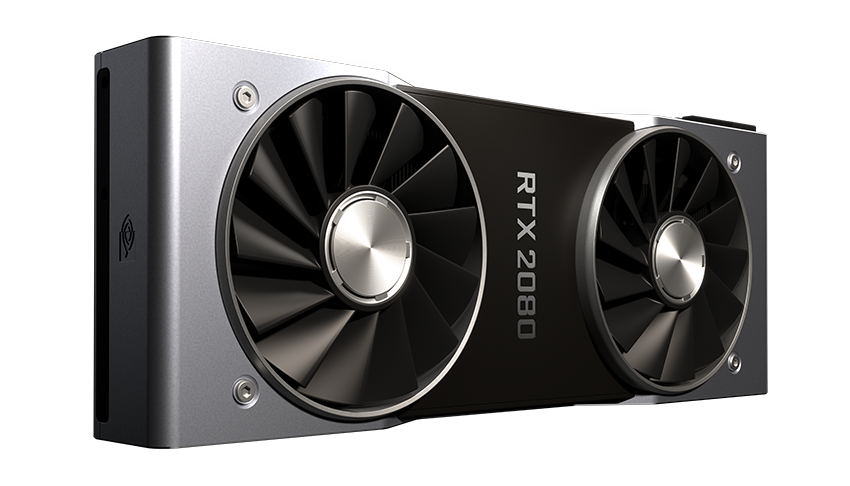 You might also notice that the card is fully enveloped by a beautiful shroud, and even the NVLINK connector is protected by a matching removable cover, giving GeForce RTX GPUs a clean appearance. And to round things out, there's a black anodized bracket, a stamped aluminum backplate with GeForce RTX branding, for a consistent black and silver appearance across the entire card.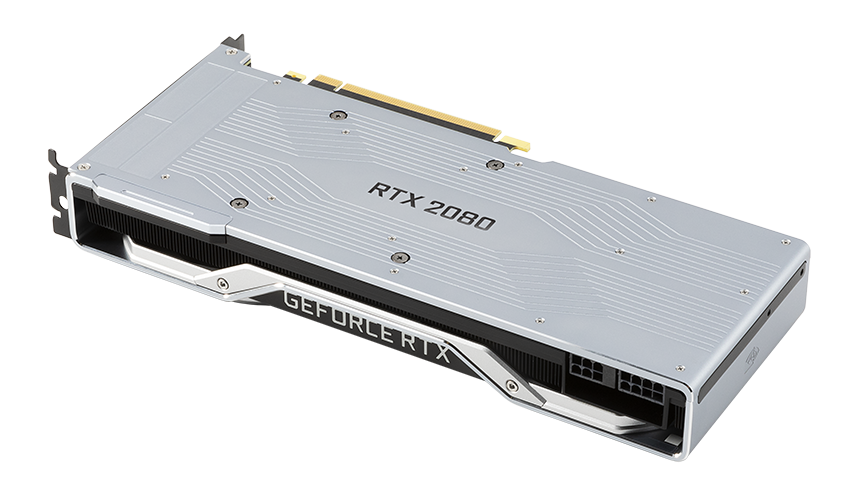 As the shot below shows, GeForce RTX graphics cards feature 3x DisplayPort outputs with full support for DisplayPort 1.4. In addition, there's a HDMI 2.0b output with HDCP 2.2 support, and a VirtualLink * USB Type-C connector for next-generation Virtual Reality headsets. You can learn more here, but the headline is that future VR headsets will require only a single cable to set up and use, greatly simplifying setup and use.

GeForce RTX Graphics Cards Are Available To Pre-Order Now
Many years of engineering effort was invested to craft the GeForce RTX Founders Edition, which is without doubt the best NVIDIA-designed graphics card we've ever made.
At every stage, the efficiency of every component was evaluated and fine-tuned, maximizing performance and overclocking capabilities, whilst keeping the GPU cool and quiet. Even with an out of the box factory overclock.
If you want the very best design, the best components, and the fastest speeds, GeForce RTX Founders Edition graphics cards are the cards for you. To get one of these ultra-desirable, premium graphics cards, head to our web store to pre-order.
Disclaimer: *In preparation for the emerging VirtualLink standard, Turing GPUs have implemented hardware support according to the "VirtualLink Advance Overview". To learn more about VirtualLink, please see http://www.virtuallink.org.