Fortnite Battle Royale: How To Enable NVIDIA Highlights
Featured Stories
,
Fortnite Battle Royale
,
GeForce Experience
,
Guides
,
NVIDIA Highlights
Fortnite Battle Royale is one of the world's most popular free games, offering instant, entertaining action for solo players and groups of friends.
Each of the game's fast matches delivers amazing in-game moments, ridiculous deaths, and unbelievable victories snatched from the jaws of defeat. And with NVIDIA Highlights these are all captured automatically for you to review, edit, upload and share with the easy-to-use GeForce Experience Alt+Z in-game overlay.
To activate NVIDIA Highlights in Fortnite Battle Royale, you'll first need to update to the latest version of Fortnite Battle Royale, have the latest version of GeForce Experience, and have a GeForce GTX graphics card.
Once everything's installed and updated, open Fortnite Battle Royale, and accept the NVIDIA Highlights overlay prompt, if it's displayed: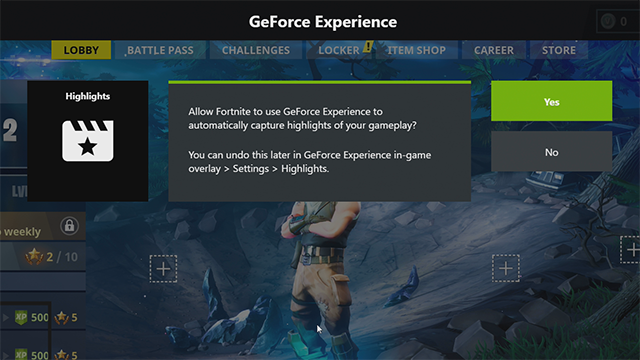 Then, go to the in-game Settings menu by clicking the three-line burger icon on the top right of the main menu, then clicking the cog: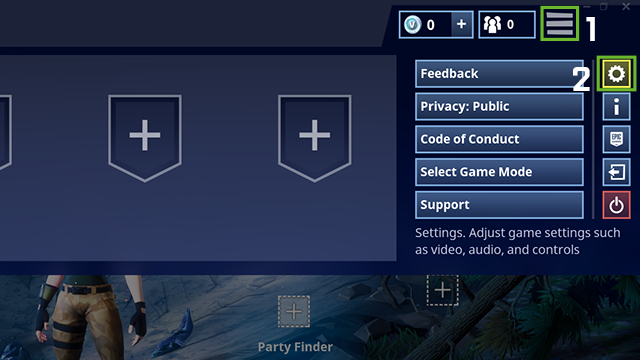 Finally, click the new cog on the row of icons in the settings menu, scroll down, and under "Replays" turn "Shadow Play Highlights" on.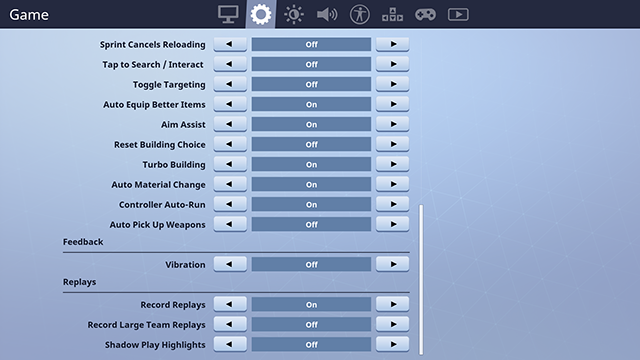 If after following these steps Highlights aren't recorded:
Ensure the GeForce Experience In-Game Overlay is enabled in the Settings menu of GeForce Experience
Ensure Highlights is enabled in GeForce Experience by pressing Alt+Z, then going to Settings > Highlights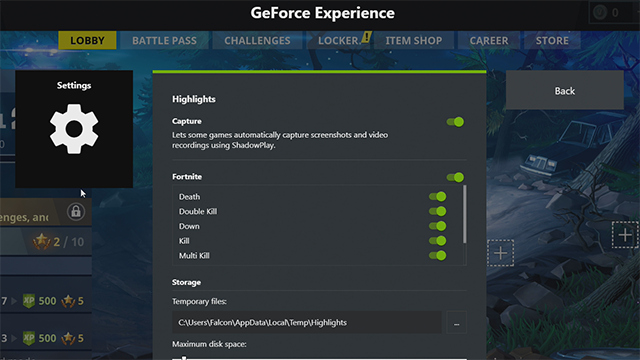 You can confirm Highlights is enabled by the presence of the following icon in the bottom right corner of the screen once the match has started:

At the end of the match all your Highlights will be available for you to review, and from our integrated overlay you can select which Highlights to save to your Gallery, or share immediately to Facebook or YouTube.