GeForce Garage: Building a Mobile VR Rig
GeForce Garage
,
Videos
,
Guides
Virtual reality has taken gaming to a whole new level of immersion. We know firsthand and have been enjoying VR gaming on the go for some time now. The rigorous use is evident on our gear, which has taken more than a few bumps and bruises. So we're taking this opportunity to bang out a brand new small form factor VR Gaming PC, built from the ground up for both rugged portability and peak performance in our favorite VR titles.
Virtual reality is fairly system-intensive, so the component selection is crucial. We need potent performance from the smallest hardware with reason. The Silverstone ML08B-H HTPC chassis suits our use case perfectly. This super-slim tower-style chassis is a concise option with practical functionality from its trusty and removable carrying handle.
The minimal space within the case demands a comparably small motherboard. The MSI Z270I Gaming Pro Carbon AC is a mITX case with the size, features and performance envelop we require to drive our VR travels.
Graphics muscle comes from a Zotac GTX 1080 11GB Mini GPU, which is powered by our award-winning NVIDIA Pascal GPU architecture. Our head-mounted device tops out at 90Hz, so ideally we want 90 FPS performance in games from the GPU for the smoothest experience. This is light work for our small-statured graphics choice.
Be sure to check the video for full details on the build. But first, let's take a closer look at the components going into our new Mobile VR Gaming PC.
---
PC Specs
Component

Product

Price*

Graphics Card

ZOTAC GeForce GTX 1080 Ti

Chassis

Silverstone ML08B-H

Motherboard

MSI Z280I GAMING PRO CARBON AC

CPU

Intel i7-7700k

RAM

Corsair Vengeance LPX 16GB (2x8) DDR4-3000

Storage

Crucial MX300 1.1TB M.2

PSU

Silverstone 600W SFX

Cooling

Noctua NH-L9i

Optional

Pelican 15110 Laptop Case with Foam
RucPac Hardcase Backpack Conversion

Total Price
*Please note: All prices are those at the time of writing.
---
Graphics Cards
ZOTAC GeForce GTX 1080 Ti Mini
This is a rig aimed directly at hardcore VR gaming wherever and whenever we want it. For this, the GPU needs to crank out at least 90 frames per second to sync perfectly with the 90Hz HMD. The mighty-mini can do that and much more.
It features a deep 11GB video buffer using GDDR5X video memory, which is clocked at 11Gbs with a 352-bit memory interface. The card has a 1480MHz Core Clock with a 1582MHz Boost Clock and is loaded with 3584 NVIDIA CUDA Cores.
It features all the connectivity options for multi-display setups (up to 4) and VR head-mounted devices. These include 3 x DisplayPort 1.4, HDMI 2.0b and DL-DVI-D.
---
Chassis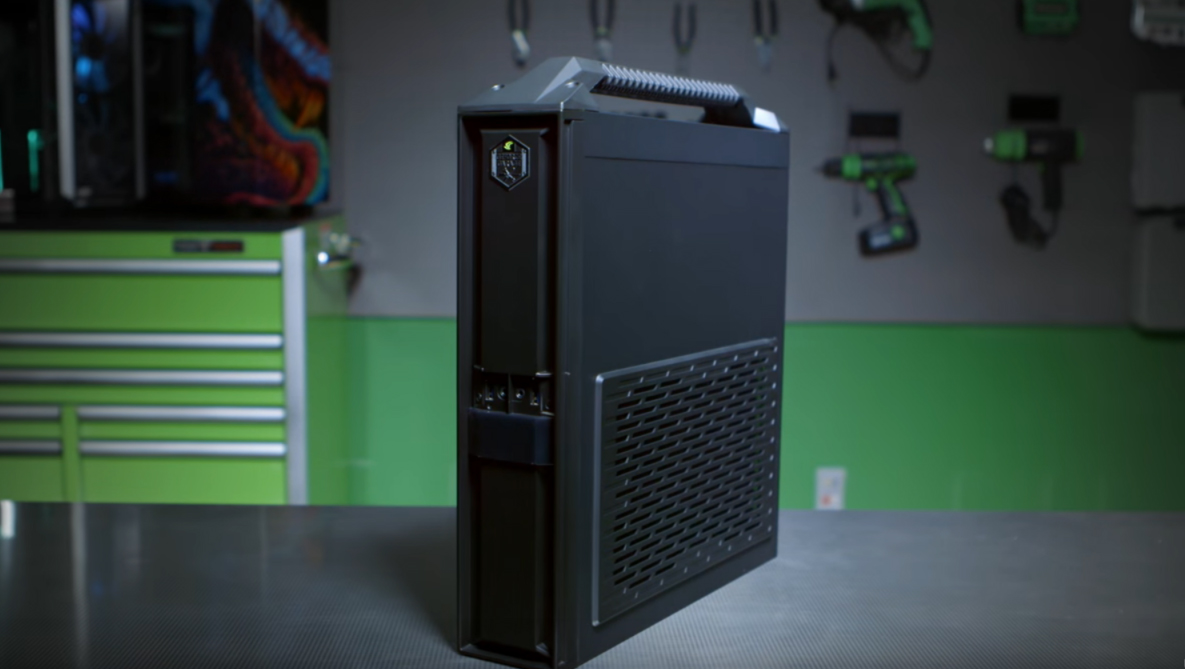 Silverstone ML08B-H
Although we used a mini-GPU, this case gives plenty of breathing room to full-grown cards up to 13 inches. Using a shorter video card gives way to more space for 3.5 and 2.5 storage drives, depending on the size of components. The tool-less drive cage design makes installation of HDDs and SSDs quick and painless.
It fits our mini-ITX motherboard and is also SFX PSU compatible. Working with the case is a refreshing experience, made possible by the independent expansion slot design. The motherboard sits on one side while the GPU is slotted in via a riser cable on the other side of the chassis.
The removable handle is perfect for easy transportation to LAN parties, the office or anywhere. Plus the pair of USB 3.0 ports and audio jacks means we don't have to compromise on connectivity.
---
CPU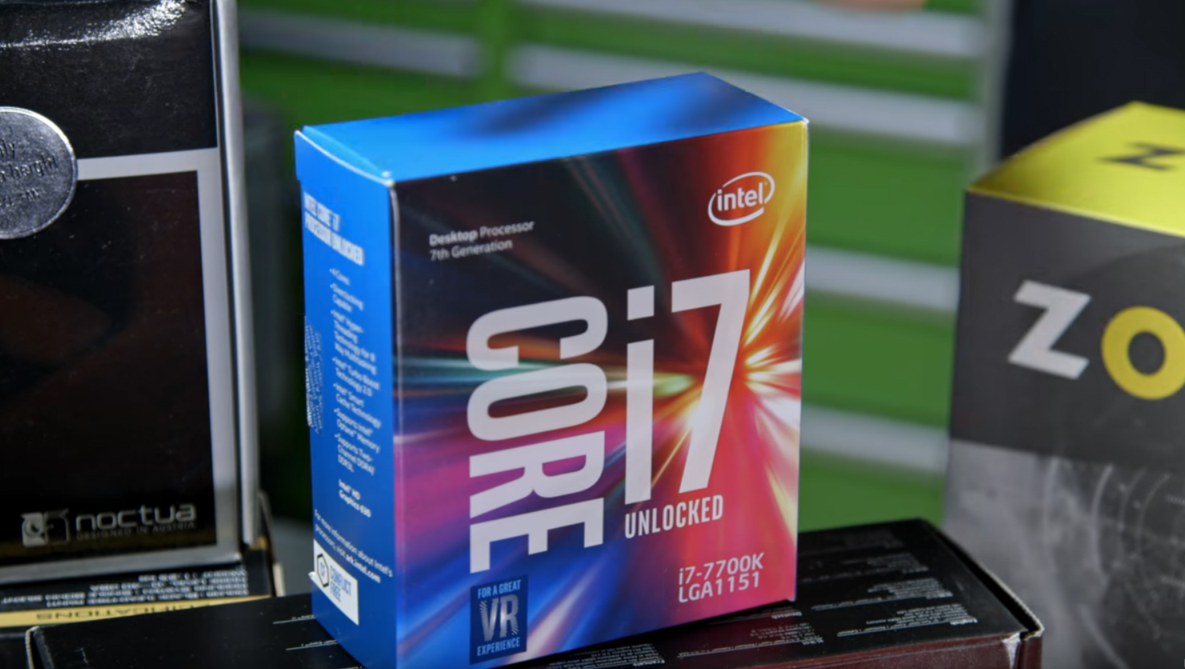 Intel i7-7700K
Though small, the Intel i7-7700K gives our mobile warrior considerable bite. This is a Gen 7 Kaby Lake CPU. The "K" means the multiplier is unlocked for further overclocking. It features a quad-core, 8-thread configuration with a base frequency of 4.2Ghz and the company's Turbo Boost technology to push things to 4.5GHz. It also supports high bandwidth DDR4 RAM with native support for the company's new Optane Memory.
---
Motherboard
MSI Z270I Gaming Pro Carbon AC
Greatness requires a strong foundation and that's precisely what this mini-ITX motherboard selection brings to our VR-gaming rig. It's an Intel Z270 chipset board that supports both 6th and 7th Gen Intel Core processors with its LGA 1151 socket type.
It natively welcomes high-speed memory with frequencies north of 4133MHz when overclocked through its pair of DIMM slots. To deliver even more speed to your games, the board supports Turbo M.2 and Intel Optane Memory. It's been quality-tested by esports players for non-stop 24-hour gaming reliability, both on and offline. However, the Gaming LAN from Intel fuels long gaming sessions without worry.
This is a VR-ready platform with plenty of connectivity options. We have 2 x USB 3.1 Gen 1, Type-A, 1 x each for USB 3.1 Gen2, Type-A, Gen 2, Type-C and 2 x USB 3.1 Gen 1, Type-A. The board also features four additional USB 2.0 ports, 5.1 audio and S/PDIF output. There are DisplayPort and HDMI connections onboard for those who need integrated graphics.
---
RAM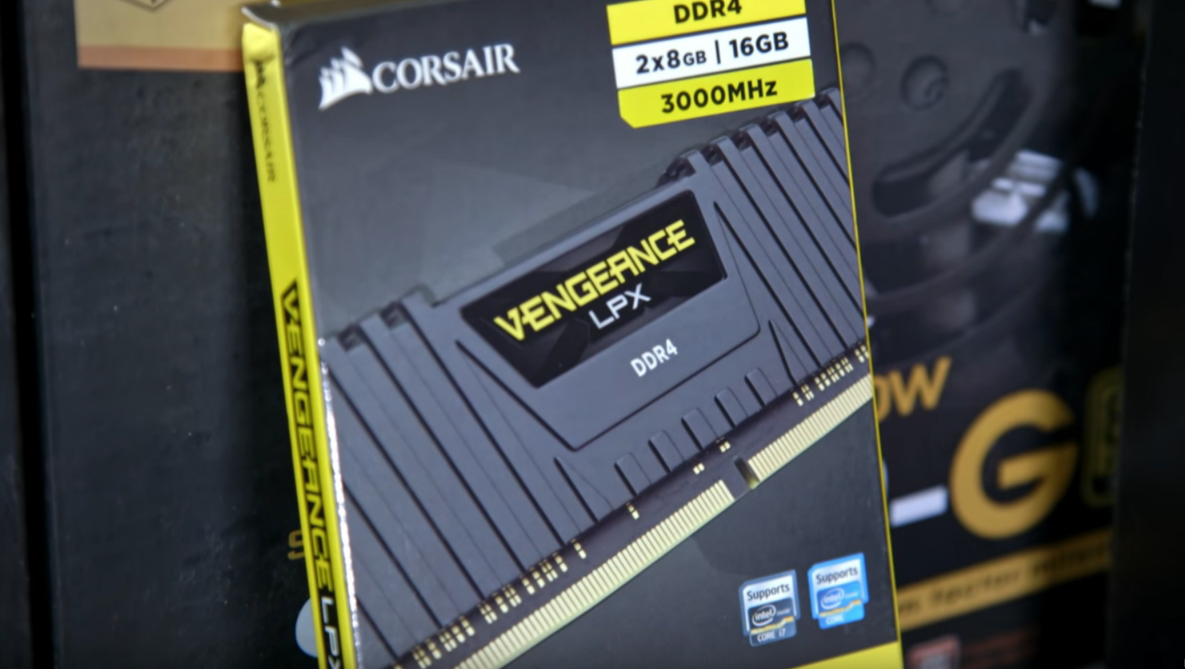 Corsair Vengeance LPX 16GB (2x8) DDR4 3000Mhz
We're going with one of our favorites here. This 16GB kit of DDR4 memory is proven for its performance and reliability. It easily meets the requirements of our motherboard and gaming needs. We can also quickly overclock them if needed and still remain within the OC-ceiling of our motherboard.
---
Storage
Crucial MX300 1TB M.2
This solution is often chosen for laptops, yet here it makes a perfect case for speed and portability. It uses a Micron 3D NAND controller.
Though we have plenty of extra room for more physical storage, this small gumstick-style M.2 drive will help reduce the overall weight of the system. It's also more energy efficient than competing drives by 90%. Reported speeds are 530MB/s read and 510MB/s write, which will greatly boost load times in games as well as read/write speeds for general computing.
---
PSU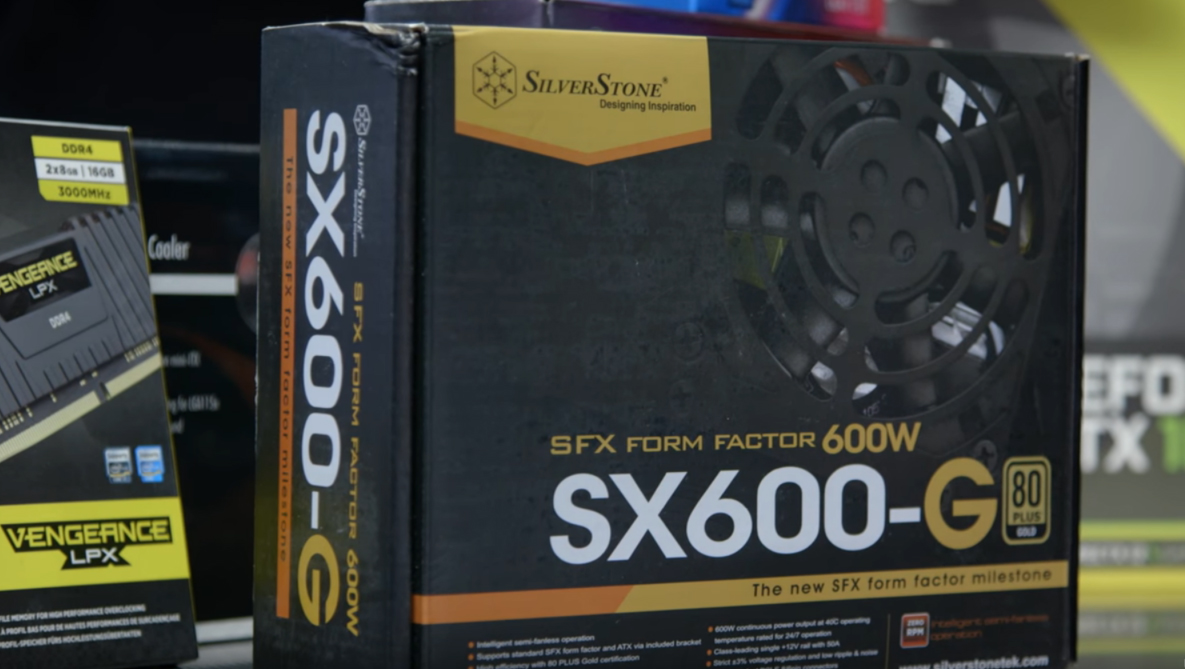 Silverstone 600W SFX
The small design of this build somewhat limits our PSU-options. Still, we need adequate juice to power such system-intensive applications and components. Silverstone's SFX form factor PSU is an ideal answer with single +12V rail with 50A. It's an 80 Plus Gold certified power supply, which is an efficient solution for reducing your utility bill. It features intelligent near-fan less operation to reduce noise of the system. The completely modular cable design is a friend of SFF builds and allows us to use only the cables we need. The 600W continuous power output never pushes the unit over 40℃ and it supports dual PCI-E 8/6-pin connectors.
---
Conclusion
This build came together without a single hitch. The components married well together to effortless burn through all the games we threw at it. The styling and portable features of the case are perfect for our needs.
The bulk of our VR HMD gear is stored in our unique Pelican 1510LOC Overnight Case with the handy RUCPAC Hard Case Backpack Conversion Harness attached for super-easy mobility on our back. With the case in one hand, we also carry around our favored light stands in our other. It's a complete high-performance mobile VR gaming PC powered by NVIDIA GeForce.
But let's hear your input. What would you do differently? How would you build the ultimate mobile VR gaming PC? Share in the comments below.