GeForce Garage: Building A Small Form Factor LAN Box
GeForce Garage
,
Guides
,
Videos
GeForce Garage takes on the Small Form Factor (SFF) PC with a build guide ideal for LAN portability yet also fits well with any home décor. Dedicated PC gamers can be found in every corner of the globe. Whether its gamers managing confined dorm-life fragging sessions or LAN-savvy gamers with more portable needs – this guide is sure to boost your SFF building skills and leave you with the ultimate LAN Box.
For this we're going with a number key components that offer a no-compromise attitude when it comes to performance within a diminutive form factor. At center stage is our selected GeForce GTX 1070 8GB Mini iTX OC video card from Gigabyte. Powered by our award-winning Pascal GPU architecture, this small statured GPU is an embodiment of power in small spaces, offering a triple-threat package of high performance, a small form factor and affordability.
Crucial to our build, are a few other components that will help minimize the overall footprint for our Ultimate SFF Gaming Rig. We've chosen some fantastic small form factor options from EVGA and Samsung in our iTX motherboard and a 2.5" Solid State Drive.
All supported NVIDIA GeForce GTX GPUs, like the GTX 1070 give gamers automatic access to some of the coolest software and tools on which they depend. At the heart of them all is GeForce Experience, featuring slick and intuitive game management, deep and engaging social features to Share your greatest gaming moments as well as no-hassle one-click game optimization to enhance performance in your favorite games. Your GeForce Experience account also serves as a gateway into all the GFE tie-in giveaways where you can win game codes for the hottest titles, in-game items, new GPUs and more.
Now let's run down the component list and see what we're working with!
The Small Form Factor LAN Build
Component

Product

Price*

Chassis

Phanteks Evolv Shift X

Graphics Card

Gigabyte GeForce GTX 1070 8GB mITX OC

CPU

Intel i7-6700K

Cooling

EKWB A240 Kit
Corsair HD120 RGB 120mm Fans

Motherboard

EVGA Z170 Stinger mITX

RAM

Corsair Ballastix 16GB (8x2) 2666MHz

Storage

Samsung 850 EVO 500GB

PSU

EVGA 500 W1

Total Price

$1791.21
*Please note: All prices are those at the time of writing.
---
Chassis
Phanteks Evolv Shift X: $160.00
Most SFF builds are crammed in the tiniest iTX PC cases. We went in the opposite direction. The Phantek ENTHOO EVOLV SHIFT X chassis is deceptively space-friendly. It is designed for water-cooling and lends itself to a variety of environments and build configurations while maintaining the sharp bold appeal of a traditional ATX chassis—and looks smoking hot in the process.
The ENTHOO EVO SHIFT X is amazingly tall, but slender standing over 25-inches and less than 7-inches wide. Phantek has applied premium finishes to feature elegant designs inside and out. Much thought and consideration have gone into this one. It offers full support for water-cooling enthusiasts with 360° access to the interior, raising the allure even further for minimalist living residents.
A few of the standout features that got us excited include a reversible GPU bracket, 4x SSD mounts, 2x 3.5" HDD mounts, integrated RGB illumination system to sync with supported RGB mobos, 280mm radiator support, a pump bracket and more.
Though, not currently available for sale, our "Small" Form Factor Gaming Rig feels bigger than life in the uncompromising Phantek ENTHOO EVOLV SHIFT X.
---
Graphics Card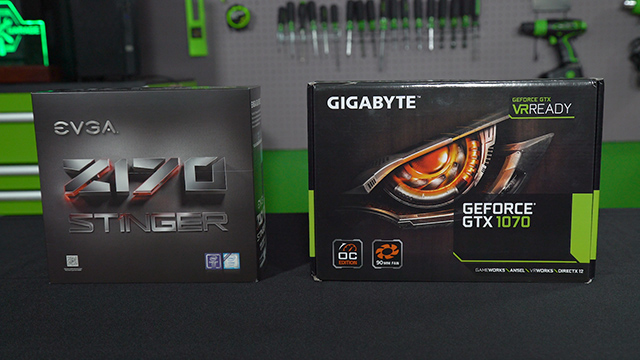 Gigabyte GeForce GTX 1070 8GB mITX OC: $499.94
Incredible power in an itty-bitty living space. That's the Gigabyte GTX 1070 Mini ITX video card, a tiny 17cm powerhouse! It sports a Base Clock of 1556MHz (OC Mode) or 1532MHz (Gaming Mode) with a Boost Clock of 1746MHz or 1721MHz (OC and Gaming Modes). Pair that blazing speed with an 8GB memory buffer of GDDR video memory and we have a powerful little card ready for 4K and VR gaming, in the smallest dwellings.
This card is equipped with a 90mm cooler with 3D active fan that will remain off for lower powered operations and then kicks up when needed to cool things down. The custom cooling design uses 3x pure copper composite heat-pipes using direct touch technology with the GPU for better heat dissipation and improved performance.
Though small, they were able to fit 2x DVI ports, 1x DisplayPort and a single HDMI port for a full range of display connectivity options. The Gigabyte - GeForce GTX 1070 8GB Mini ITX OC Video Card makes a perfect gaming solution for our demanding yet restrained conditions.
---
CPU
Intel i7-6700K: $316.90
Released into the wild back in June 2015 the 7th Gen Intel Core i7-6700 remains one of the leading go-to options for builders looking for amazing performance while maintaining stability under extreme conditions. This die is from Intel's Skylake line of processors. This is a quad-core processors with 8-Threads (4C/8T). Base clocks ring in at 3.5GHz (turbo to 3.9GHz) and 4.0GHz (turbo to 4.2GHz), respectively. Yet the i7-6700 can be overclock quite easily to 4.5GHz and beyond with adequate cooling. This will make fine tuning our SFF Gaming Rig, much easier to accommodate dorm life and minimalist living conditions.
---
CPU Cooling Kit
EKWB A240: $159.99
Designed to be the perfectly balanced liquid cooling kit, The EK Fluid Gaming A240 will provide perfect silence to our SFF Gaming Rig, while also allowing our builders to push the i7-6700 CPU even further with some simple overclocking. The kit comes complete with the stellar-looking EK-Supremacy AX water block with brushed aluminum and pre-assembled mounting mechanism. Also included are the EK-ACR SPC-60 PWM pump-reservoir combo unit with versatile mounting options and a pair of EK-Vardar 120 fans to fit atop the EK-ALUSTREAM SE 240 radiator. Rounding out the kit are all-aluminum compression fittings, flexible soft tubes and coolant.
---
Motherboard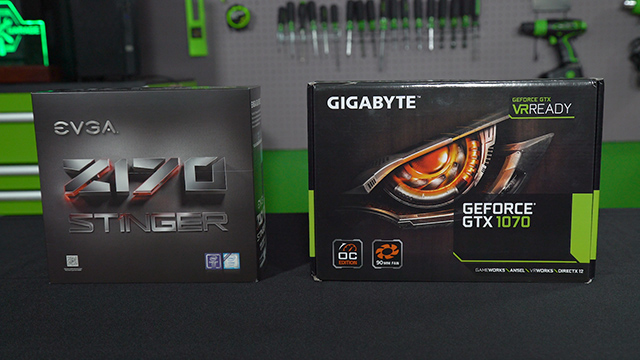 EVGA Z170 Stinger mITX: $185.28
Any build is only as strong as its foundation. So to hold fast to our tiny-but-mighty motif, we turned to EVGA for their Mini iTX Z170 Stinger motherboard. The board features a LGA 1150 socket type and an Intel Z170 chipset. For memory we have 2x DIMM slots that support DDR4 3200MHz+ memory at a max capacity of 32GB. We have support for up to 4x SATA 6 devices, 8x USB 3.0, a single HDMI port, 1x DisplayPort 1.2, a single Intel Gigabit Ethernet port, 8-Channel audio and a single M.2 storage slot.
The EVGA Z170 Stinger mITX motherboard does not skimp on modern conveniences while maintain performance standards of demanding gamers in a reduced form factor.
---
RAM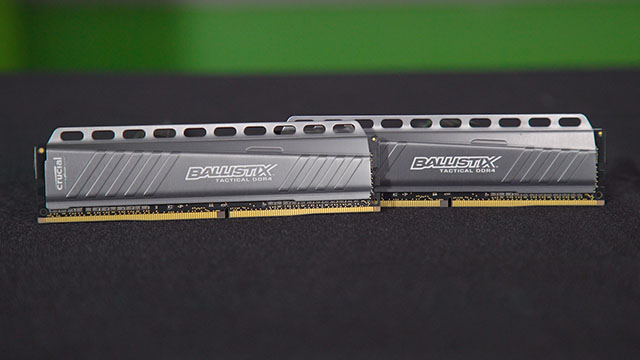 Crucial Ballastix Tactical 16GB 2666MHz: $144.95
Engineered for explosive speed, this 16BG kit of Crucial Ballistix Tacktical DDR RAM is just what this rig needs to prevent unwanted latency and stay in the game. Requiring a mere 1.2 volts of power, this set of NON-ECC unbuffered memory runs extremely cool. This is further bolstered thanks to the included premium heat spreaders allowing for maximum heat dissipation, granting added longevity to you play sessions and the overall lifespan of the DIMMS.
---
Storage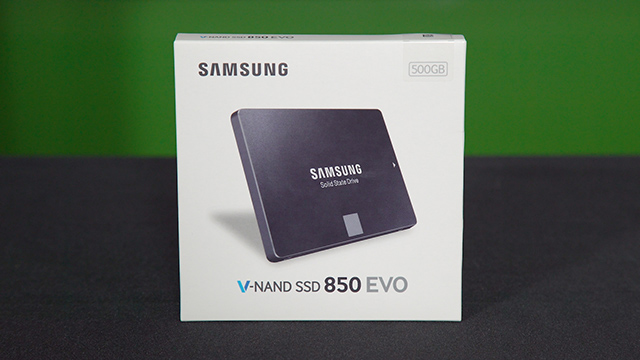 Samsung 850 EVO 500GB: $199.99
Still a leader in its class, Samsung's 850 EVO-Series of SSD storage solutions leverage the company's proprietary V-NAND technology to offer incredible speeds for our storage needs. Our unit is sizeable 500GB in capacity. At this size we should see Read/Write times clock in at 540MB/s and 520MB/s respectively.
---
PSU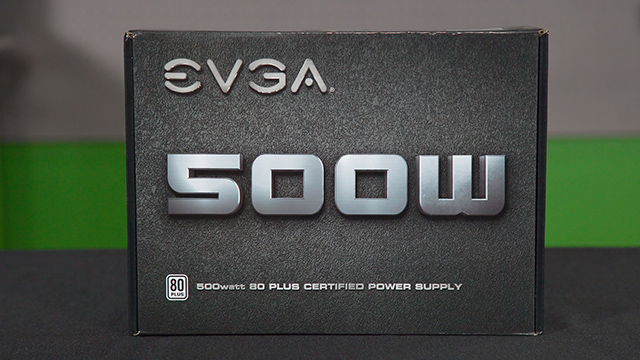 EVGA 500 W1: $39.99
The company's 500 W1 PSU features near-silent operation with an 80 Plus certified rating offering 80% efficiency under typical loads. The PSU is backed by EVGA's award winning Customer support with 24/7 technical support and a generous 3-year warranty. The 500W 80+ provides more than enough power for all our components including our Gigabyte Mini iTX GTX 1070. It also comes with added protection including under and over voltage protection as well as short circuit protection so you can game without worry.
---
Conclusion
Our Ultimate SFF Gaming Rig is a beast and defies convention. Other SFF builds cram everything into a tiny PC chassis, to be tucked away and hidden out of sight. By selecting the striking and stylish Phantek ENTHOO EVOLV SHIFT X chassis, our build organically adapts to any environment with lean, elegant confidence whether stationary or on-the-go. The Gigabyte GTX 1070 Mini ITX video card backs up that confidence with Pascal-powered muscle to game hard, strong and quiet.
Tell us, how you would use NVIDIA Pascal series to power your next SFF build.