GeForce Garage
,
Guides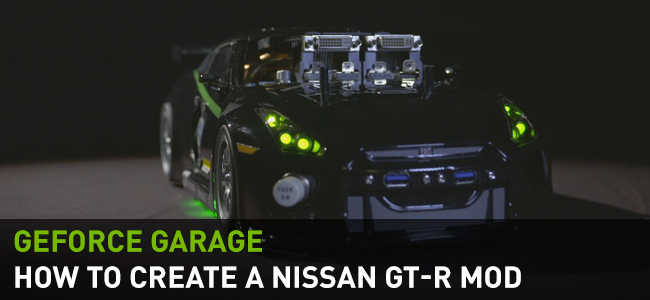 Some mods are so ridiculously cool, they stop you dead in your tracks when you see them. You can't help but stare in awe, and wonder just how in the heck their creators pulled them off. Kensuke Morita's custom made Nissan GT-R R35 (inspired by The Crew's GT-R 34) definitely falls into that category. Morita has over a decade of modding experience under his belt, and he was employed by one of the most prestigious and famous Akihabara PC Parts shops in Japan. While there, he modded systems for public display such as a Soba PC made out of bamboo, a Nintendo Super Famicom, and a Game Boy. If you haven't done so already, watch the embeded video and then check out below to see what the GT-R R35's guts are made of.
---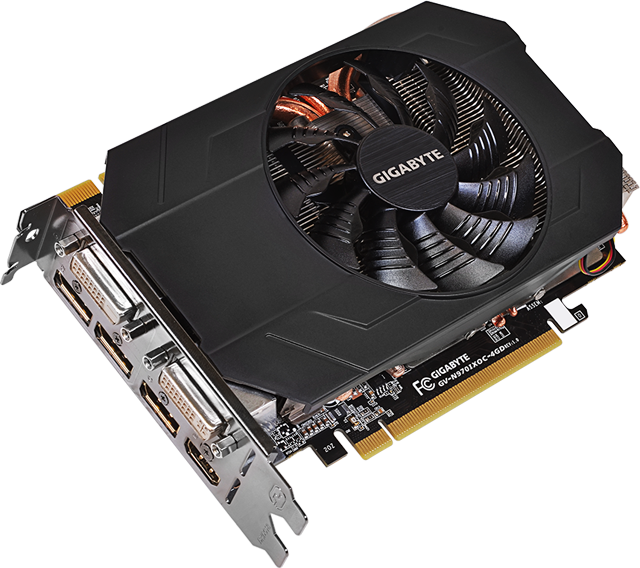 Morita typically uses a motherboard's integrated VGA for modding, but doing that for the GT-R R35 would have been like sticking a go-kart engine inside a Lamborghini. Instead, he chose the very respectable GTX 970. Built off NVIDIA's Maxwell architecture, the 970 has no problem tackling today's best games, and its power requirements are incredibly forgiving, which was a critical factor in getting this mod off the ground. For the GT-R R35, Morita opted for Gigabyte's GV-N970IXOC-4GD version of the card, as his custom case needed a powerful but smaller-sized GPU to work.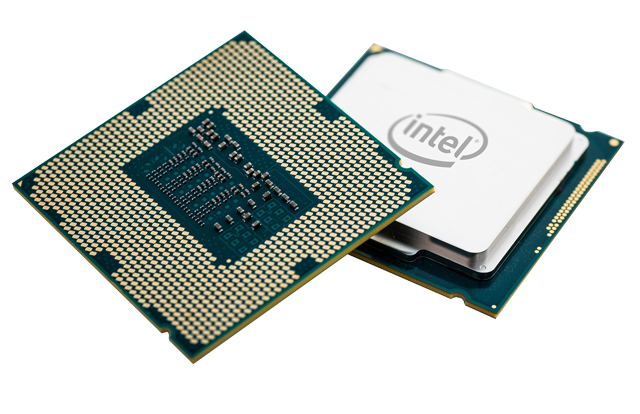 In keeping with the street racer theme, this modded rig houses a nitrous-fast Core i7-4790K processor—a quad-core LGA 1150 part that comes stock with a 4GHz clock, 8MB of L3 cache, and a max turbo frequency of 4.4GHz. Similar to the GTX 970, the Core i7-4790K isn't a power hog, and its combination of performance and efficiency are a natural fit inside the GT-R R35's elegant, curved chassis. This CPU crushes pretty much everything thrown at it, and it's remarkably friendly to overclocking (if, for some bizarre reason, the normal 4GHz isn't cutting it).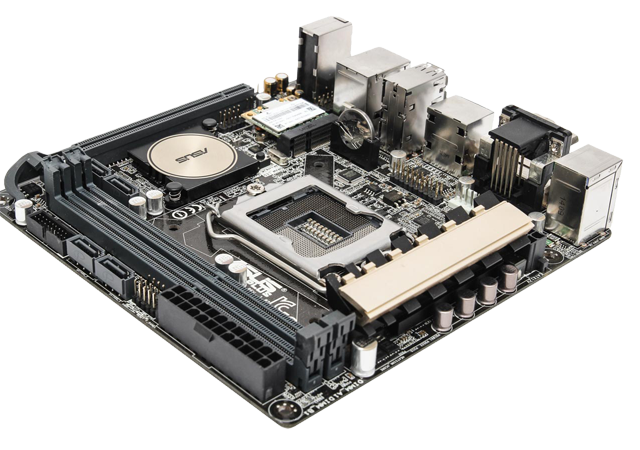 Since Morita's Nissan was built around a small form-factor design, it makes a lot of sense that he went with a mini-ITX board. Don't let the mobo's tiny size fool you though, the ASUS H971-PLUS is no slouch when it comes to reliability and options. It supports DDR3 3200 RAM, SATA 6Gb/s, USB 3.0, PCIe 3.0 (Gen 3), and M.2 10Gb/s data transfer. On top of that, the H971-PLUS offers a pretty slick fan-control GUI inside its user-friendly UEFI, which helps enthusiasts tweak their systems for precise cooling. The PCB's rugged, industrial-inspired black and silver color scheme look right at home inside the GT-R R35.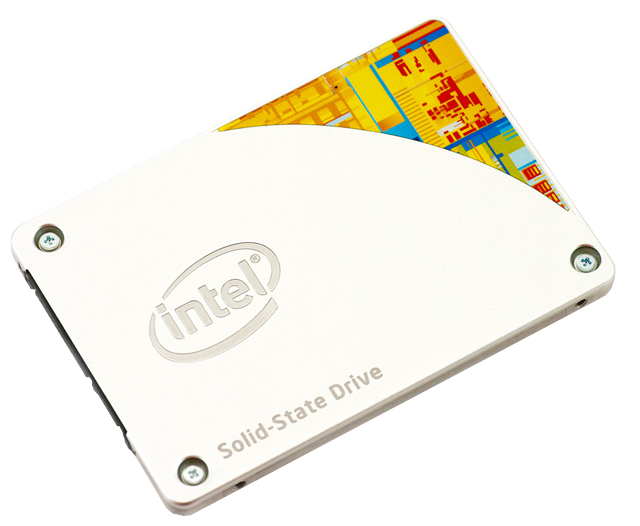 It wouldn't make much sense to try and jam a brick-sized HDD into the GT-R R35's narrow interior, so Morita instead went with Intel's 530 series SSD. In addition to saving on build space, bypassing a traditional hard drive makes cooling far easier to manage, which likely played an important role in this mod. The Intel 530 is plenty quick, too—up to 540MB/s sustained and up to 490MB/s sequential. And while 240GB of total system storage isn't exactly astronomical, it still leaves enough room for the OS and quite a few games. The cherry on top is that the Intel 530 only requires 195 mW of power under an active load, and 125 mW when idle.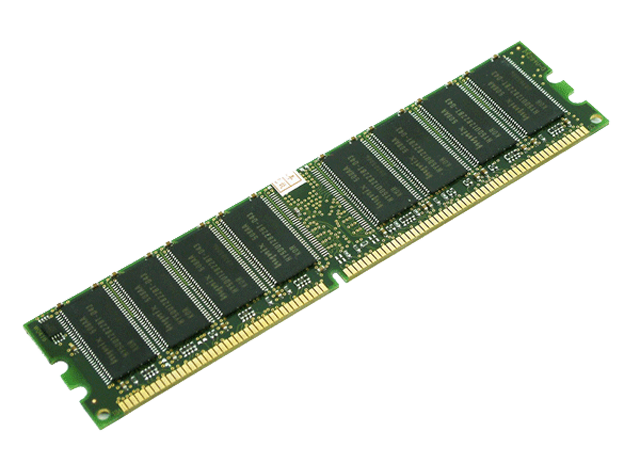 It's all about keeping things as compact and productive as possible under that GT-R R35's plastic body, and Kingston's DDR3-1600 sticks were probably a shoe-in because of that. Both modules rest snug and out of the way under the mobo's attached 24-pin power cable. Despite their unassuming appearance, these sticks operate at 1.5V and give the system 8GB of total memory, with a peak data rate of 12.8GB/s. Using under 12 gigs of memory in a gaming box is far from overkill, but Kingston makes some of the most trustworthy and cost-effective RAM in the business. These sticks are certainly no exception to that.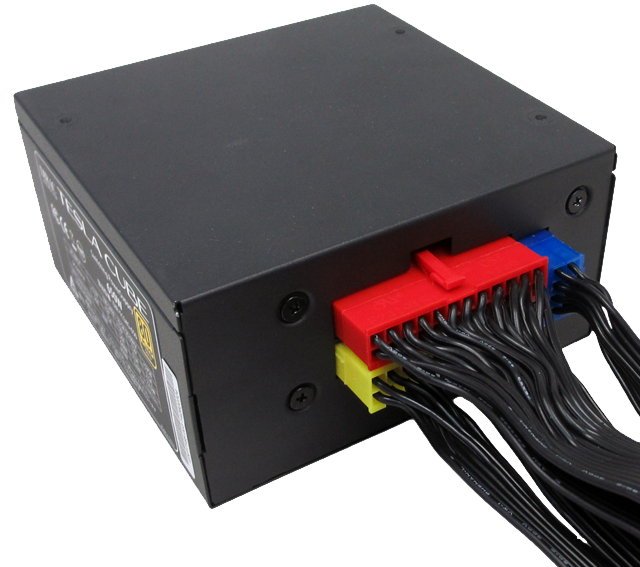 Tying the whole mod together is a small form factor (SFX) power supply manufactured by Dirac (splurging for a full ATX PSU wasn't even in the ballpark, thanks to the car's cramped space). Despite its miniature status, this 550W part has enough juice to keep all the other components cranking. However, according to Morita, installing the SFX PSU was still the most complex and challenging part of the build. In the end, he had to manually shorten each of the modular power cords so they'd all fit properly. In addition, the PSU acts as an integral part of the chassis, connecting directly to the rear wheels and the 1.5mm steel plates underneath the body.
---
Kensuke Morita's GT-R R35 is a magnificent combination of ingenuity, utility, and beauty. With an NVIDIA GTX 970 rumbling inside, you know it's ready for anything. After you're done ogling at the mod (it's okay to be entranced by it), be sure to check out GeForce Garage, where you can learn how to make some stand-out PC mods of your own.