GeForce RTX graphics cards launched with numerous 'world's first' graphics technologies: hardware-accelerated ray tracing, Variable-Rate Shading, Mesh Shading, and more. These technologies represented the biggest leap in graphics since the invention of programmable shaders in 2002, bringing cinema-quality reflections, shadows, and lighting to games.
Microsoft has recently released the DirectX 12 Ultimate graphics API alongside the Windows 10 May 2020 update, codifying GeForce RTX's innovative technologies as the standard for multi-platform, next-gen games.
With the release of today's new GeForce Game Ready driver, DirectX 12 Ultimate and its features are fully supported on GeForce RTX GPUs on Windows 10 operating systems using version 2004 or newer. To download and install this new driver, simply fire up GeForce Experience and click the "Drivers" tab.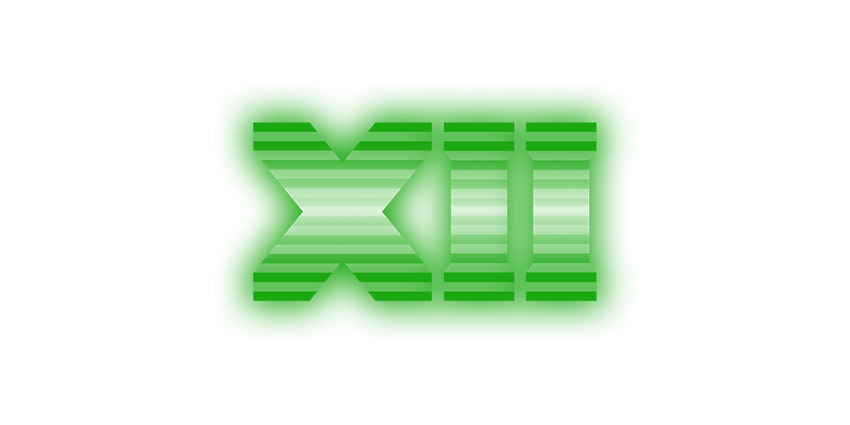 DirectX 12 Ultimate gives developers a large, multi-platform install base of hardware to target, and ready-made tools and examples to work from -- all backed by time-saving middleware. This makes game development faster and easier, and enables more developers to add these innovative technologies to their games. Many developers have already crafted next-gen experiences featuring these technologies--there are over 30 DirectX Raytracing games shipping or announced--and now with the launch of DirectX 12 Ultimate, adoption of them is set to increase rapidly.
With GeForce RTX, the first and only PC platform with support for these game-changing features, gamers are ready for the most advanced and graphically intensive games today and in the coming years.
For further details on the Ray Tracing, Variable Rate Shading, Mesh Shading and Sampler Feedback technologies in DirectX 12 Ultimate, head on over to this in-depth article.
Furthermore, in addition to introducing support for DirectX 12 Ultimate, the Windows 10 May 2020 Update also added a new feature called Hardware-accelerated GPU scheduling. This new feature can potentially improve performance and reduce latency by allowing the video card to directly manage its own memory.
To enable hardware scheduling, you can open "Graphics Settings: Change Default Graphics Settings". Simply toggle the feature on and restart the system and you'll reap the full benefits of the feature.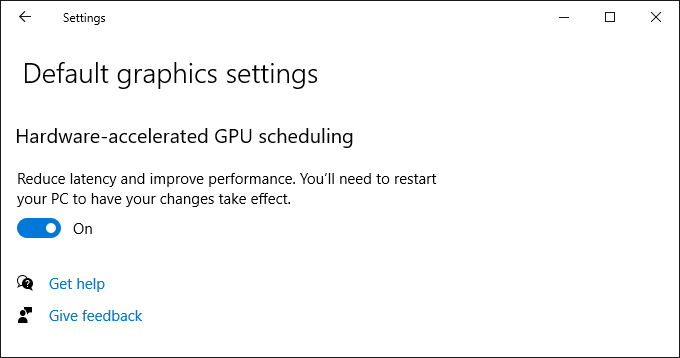 Rounding out support for the latest graphics APIs, this Game Ready Driver is also the first public driver from NVIDIA to provide full Vulkan 1.2 support and functionality on GeForce and TITAN GPUs.
Support For Newly Validated G-SYNC Compatible Displays
Our newest Game Ready Driver driver adds support for 9 new G-SYNC Compatible displays - gaming monitors that deliver a baseline Variable Refresh Rate (VRR) experience that makes your gaming smoother, clearer, and more enjoyable. Included in the list is Samsung's new 2020 Odyssey gaming monitors, headlined by the 49" 5120x1440 Odyssey 2020 G9, which is available from today.
| | | | | | |
| --- | --- | --- | --- | --- | --- |
| Manufacturer | Model | Size | LCD Type | Resolution | VRR Range |
| AOC | AG273F1G8R3 | 27" | IPS | 1920x1080 | 48-240Hz |
| ASUS | VG27AQL1A | 27" | IPS | 2560x1440 | 48-144Hz |
| Dell | S2421HGF | 24" | TN | 1920x1080 | 48-120Hz |
| Lenovo | G24-10 | 24" | IPS | 1920x1080 | 48-144Hz |
| LG | 27GN950 | 27" | IPS | 3840x2160 | 48-144Hz |
| LG | 32GN50T/32GN500 | 27" | IPS | 1920x1080 | 60-165Hz |
| Samsung | 2020 Odyssey G9 | 49" | VA | 5120x1440 | 60-240Hz |
| Samsung | 2020 Odyssey G7 | 27" | VA | 2560x1440 | 60-240Hz |
| Samsung | 2020 Odyssey G7 | 32" | VA | 2560x1440 | 80-240Hz |
These newly-validated monitors give gamers even more choice when searching for a great gaming display. For a complete list of all G-SYNC, G-SYNC ULTIMATE, and G-SYNC Compatible gaming monitors, check out our handy and frequently updated G-SYNC page, which can be sorted and filtered, helping you quickly find the ideal display.
New Games Supported By GeForce Experience's Optimal Playable Settings
GeForce Experience's one-click optimal settings (OPS) enable you to instantly configure game options for your system's hardware, giving you smooth, optimized gameplay. Over 700 titles are supported, and since the release of our previous driver, we've added support for 12 more:
Age of Empires III: Complete Collection
Command & Conquer Remastered Collection
Deadside
Gears Tactics
Mafia II: Definitive Edition
Monster Train
ONE PIECE: PIRATE WARRIORS 4
Outer Wilds
Roblox
Shop Titans
Streets of Rage 4
Total Tank Simulator
GeForce Experience also enables you to capture and stream your gameplay, take screenshots, upload vids and shots to social networks, and more. For all the details, head here.
GeForce Game Ready Driver - Download Now
You can download the new GeForce Game Ready 451.48 WHQL driver through GeForce Experience, our free, game-enhancing application, which records, streams gameplay, and more.
If you experience any technical issues with the new Game Ready drivers please post a detailed report on the GeForce.com Driver Feedback Forum, where our Customer Care team can better assist you. And if you're looking for a full list of fixes in this driver, for previously-reported issues, head here.