G-SYNC monitors and TVs are designed from the ground up to deliver the ultimate gaming experience, with industry leading variable refresh rate technology, high quality panels, and cutting edge innovations such as NVIDIA Reflex Latency Analyzer.
To date, there are hundreds of G-SYNC gaming displays across three categories:
G-SYNC Gaming Monitors

: High-quality monitors with G-SYNC Processors inside that have been making gaming better since 2013. G-SYNC monitors feature all panel types, have refresh rates up to 360Hz, and offer a full variable refresh rate window, going from 1Hz all the way up to the monitor's max.

G-SYNC ULTIMATE Gaming Monitors

: The highest-grade G-SYNC monitors available, with G-SYNC Processors, the latest panel technologies, excellent HDR (up to 1400 nits), and the latest advancements, such as Mini-LEDs.

G-SYNC Compatible Monitors and TVs

: Gaming monitors and TVs with wide variable refresh rate windows, validated to work flawlessly out of the box with compatible GeForce graphics cards. G-SYNC Compatible brings G-SYNC support to TVs and to affordable monitors for gamers seeking a baseline variable refresh rate experience.
Today, in concert with our partners, we're revealing new G-SYNC monitors and TVs from all 3 categories, with new advancements and features that further improve the G-SYNC gaming experience.
New High Refresh Rate Esports Displays With NVIDIA Reflex Latency Analyzer
In 2020, we worked with our partners to create esports-class G-SYNC monitors with refresh rates up to 360Hz, giving discerning players and professional gamers the most responsive monitors seen to date, with the clearest picture possible, improving target acquisition and tracking.
Today, we're announcing 5 new esports monitors from Acer, AOC and ASUS:
Acer Predator X34 S - 34" Ultrawide, 180Hz, 3440x1440

Acer Predator XB273U NX - 27", 240Hz, 1440p

AOC AGON PRO 25" G-SYNC Gaming Monitor (AG254FG) - 25", 360Hz, 1080p

AOC AGON PRO 27" G-SYNC ULTIMATE Gaming Monitor (AG274QG ) - 27", 240Hz, 1440p

ASUS ROG Swift PGM279QM - 27", 240Hz, 1440p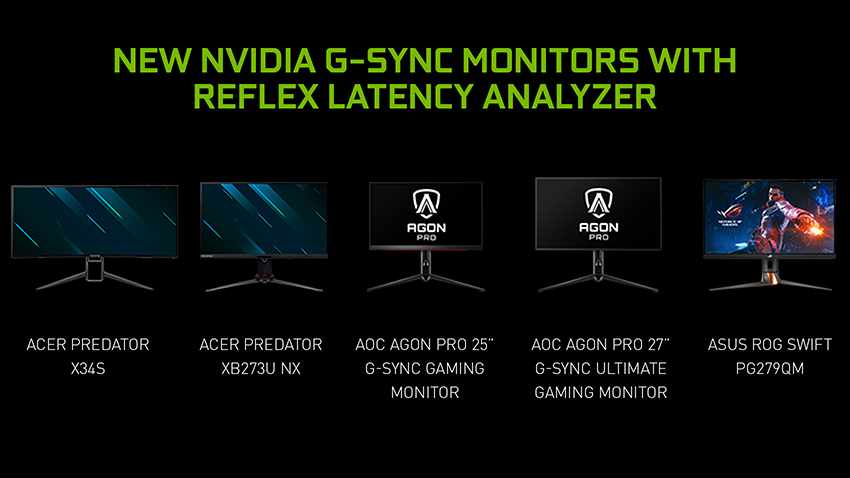 Each includes our NVIDIA Reflex Latency Analyzer, an innovative tool that gives esports players an easy, reliable way to measure system latency and determine whether game and system changes positively or negatively affect system latency. Learn more here.
Other 360Hz G-SYNC esports gaming monitors from Alienware and ASUS are available now.
Immersive G-SYNC ULTIMATE Monitors From ASUS, LG and MSI
G-SYNC ULTIMATE delivers the highest-fidelity experiences in HDR and SDR games, using the latest display technologies and advancements, which is why previous G-SYNC ULTIMATE monitors are rated by reviewers as the best of the best.
Today, we're unveiling 2 new G-SYNC ULTIMATE monitors and announcing the release of a long-awaited Mini-LED model, all of which are sure to join the ranks of the best monitors money can buy.
ASUS PG32UQX Mini-LED G-SYNC ULTIMATE Gaming Monitor
At last year's CES we unveiled the ASUS PG32UQX, a new best-in-class G-SYNC ULTIMATE monitor with bleeding-edge Mini-LED technology that boosted the number of local dimming zones, and in turn contrast, color accuracy, and all other key specs that affect the quality of a display. Now, the long-awaited monitor is ready to roll and will be shipping soon.
The 32" ASUS PG32UQX IPS monitor features 1152 Mini-LED dimming zones, and has a peak brightness of 1400 nits, giving gamers a dazzling super high quality HDR experience.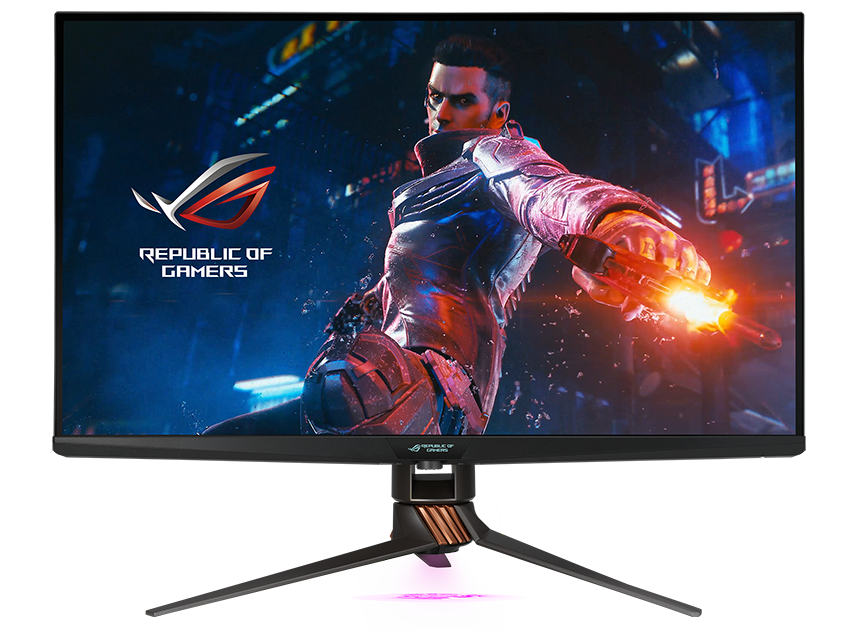 MSI MEG381CQR G-SYNC ULTIMATE Gaming Monitor
If you desire a large monitor with the latest technologies, G-SYNC, HDR, and more, then the new 37.5" 3840x1600 175Hz MEG381CQR from MSI is the monitor for you. It features a Nano IPS panel, with the highest refresh rate of all monitors in this size class, and has HDR for compatible apps, games and media.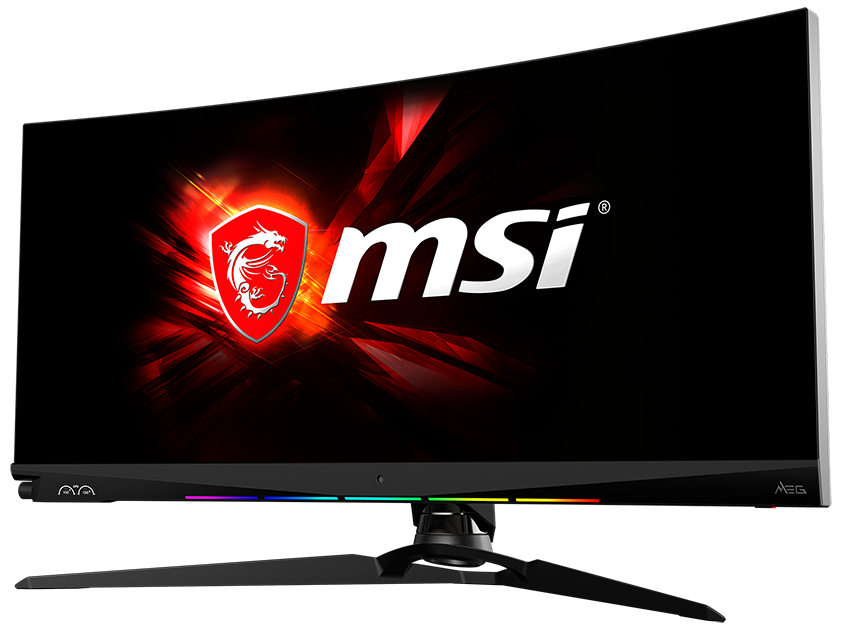 LG 34GP950G Curved Ultrawide G-SYNC ULTIMATE Gaming Monitor
LG is one of the leading TV manufacturers, and now they're going for the PC gaming crown with the unveiling of the LG 34GP950G. This 34" 3440x1440 180Hz display features LG's latest Nano IPS panel, a 1900R curve to improve the viewing experience, and HDR 600, powered by 56 edge-lit dimming zones.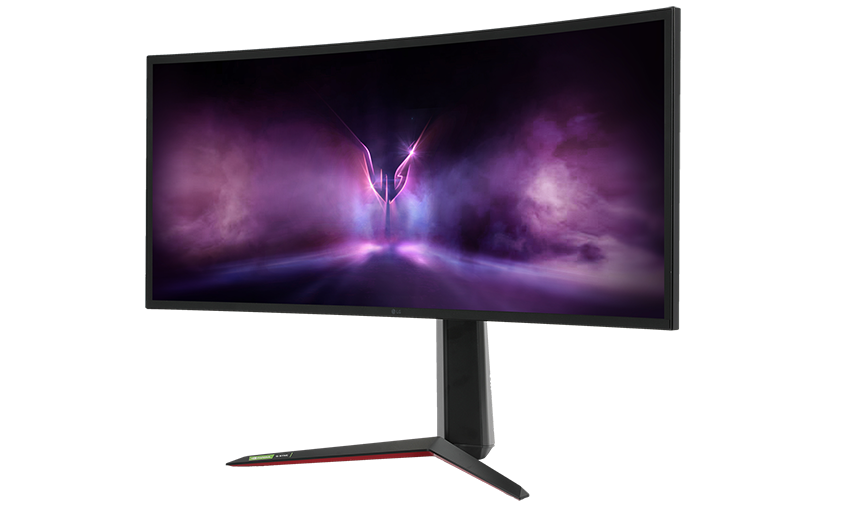 New G-SYNC Compatible TVs and Monitors From Leading Manufacturers
Since announcing G-SYNC Compatible displays at CES 2019, over 150 G-SYNC Compatible gaming monitors and TVs from virtually every major manufacturer have hit the market, giving prospective buyers a ton of choice at every resolution and screen size. And now, we're announcing new monitors from Acer, ASUS, Lenovo, LG, MSI and Philips:
Acer XB253Q GP

: 24.5", 1080p, 144Hz

Acer XB273 GZ

: 27", 1080p, 240Hz

Acer XV272 S

: 27", 1080p, 165Hz

ASUS VG279QR

: 27", 1080p, 165Hz

Lenovo G27-20

: 27", 1440p, 165Hz

LG 27GP950

: 27", 4K, 144Hz

MSI G273Q

: 27", 1440p, 165Hz

MSI MAG251RX

: 27", 1440p, 165Hz

Philips PHL 275M1RZ

: 27", 1440p, 165Hz
On the TV side, the majority of LG's new 2021 OLED TVs are G-SYNC Compatible, with models ranging from 48" to a whopping 88", at 4K and 8K resolutions. LG's supporting technologies ensure low latency, responsive gaming, and each TV has HDMI 2.1 support for owners of GeForce RTX 30 Series GPUs wanting to play at 4K 120Hz VRR and 8K 60Hz VRR on TVs supporting the modes.
G-SYNC In 2021 Is Even Better
With hundreds of G-SYNC, G-SYNC ULTIMATE, and G-SYNC Compatible gaming monitors and TVs, gamers have tons of choices when searching for the perfect display for super smooth variable refresh rate gaming. And with the new models and innovations launching in 2021, the award-winning G-SYNC experience is about to get even better.
For news of new displays, and other advancements and enhancements, stay tuned to GeForce.com throughout the year.