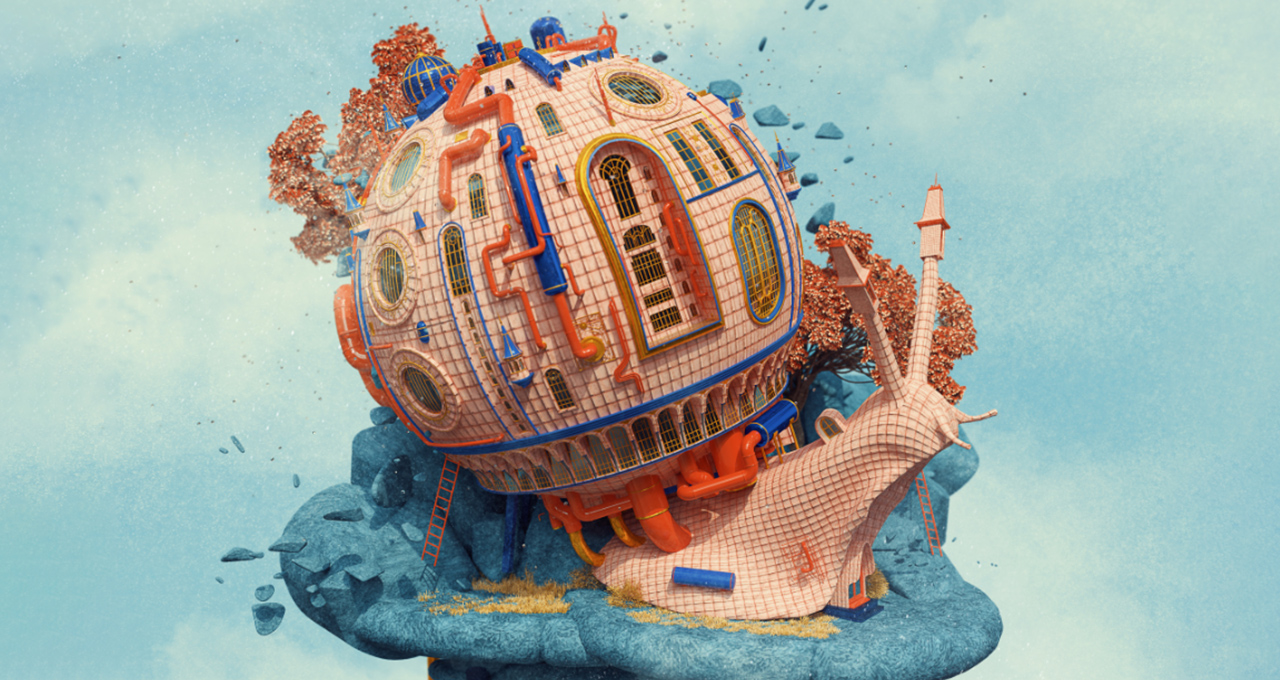 Editor's note: This post is part of our weekly In the NVIDIA Studio series, which celebrates featured artists, offers creative tips and tricks, and demonstrates how NVIDIA Studio technology improves creative workflows. In the coming weeks, we'll be deep diving on new GeForce RTX 40 Series GPU features, technologies and resources, and how they dramatically accelerate content creation.
Adobe MAX is inspiring artists around the world to bring their ideas to life. The leading creative conference runs through Thursday, Oct. 20, in person and virtually.
With the recent release of the NVIDIA GeForce RTX 4090 GPU and its third-generation RT Cores, fourth-generation Tensor Cores and eighth-generation NVIDIA Dual AV1 Encoder, NVIDIA is ready to elevate creative workflows for Adobe artists.
Plus, artist Anna Natter transforms 2D photos into full-fidelity 3D assets using the power of AI and state-of-the-art photogrammetry technology this week In the NVIDIA Studio.
The new Adobe features, the latest NVIDIA Studio laptops and more are backed by the October NVIDIA Studio Driver available for download today.
Unleash MAXimum Performance
Press and content creators have been putting the new GeForce RTX 4090 GPU through a wide variety of creative workflows — here's a sampling of their reviews: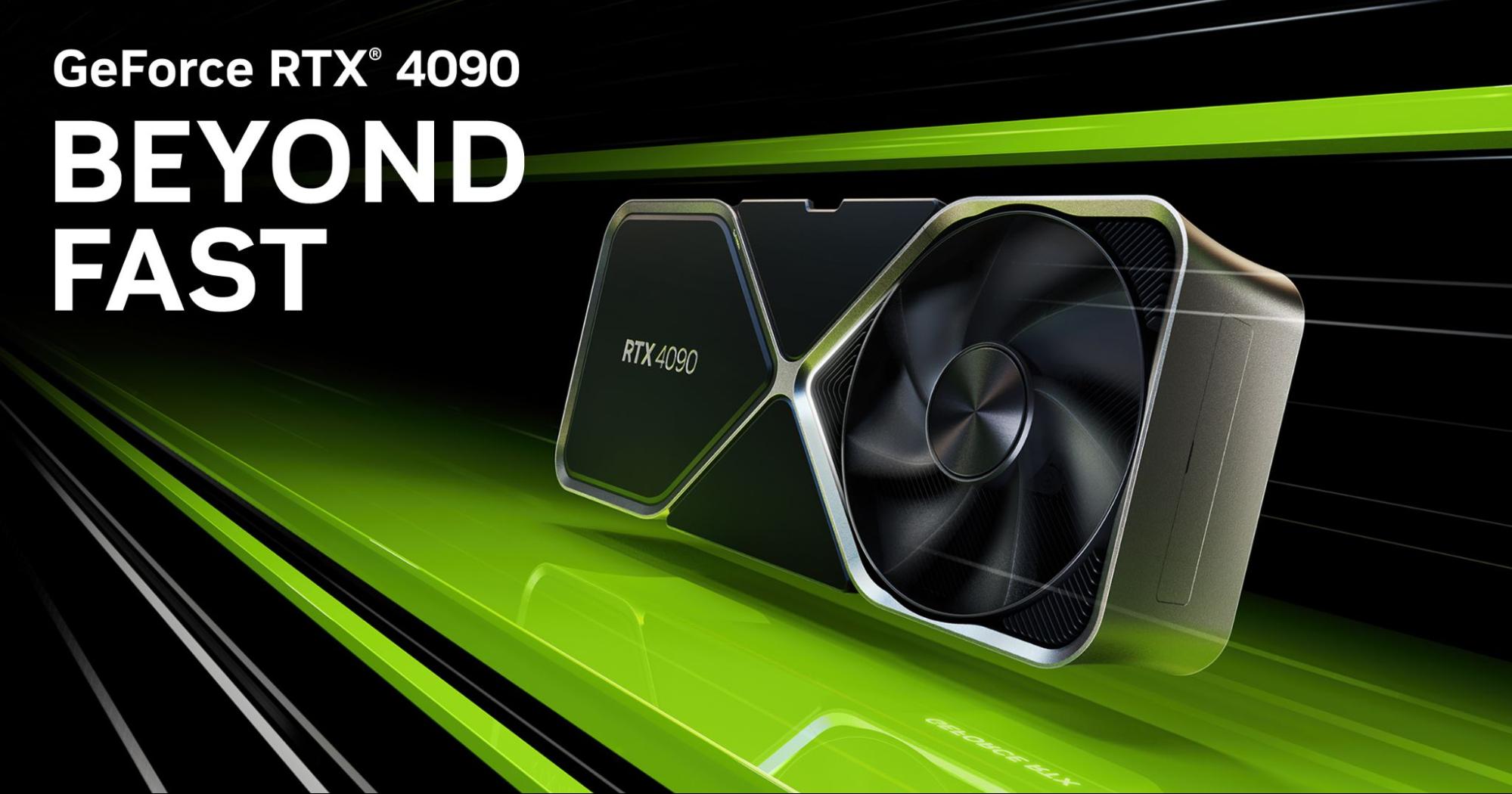 The new GeForce RTX 4090 GPU.
"NVIDIA's new flagship graphics card brings massive gains in rendering and GPU compute-accelerated content creation." — Forbes
"GeForce RTX 4090 just puts on a clinic, by absolutely demolishing every other card here. In a lot of cases it's almost cutting rendering times in half." — Hardware Canucks
"If you care about rendering performance to the point that you always lock your eyes on a top-end target, then the RTX 4090 is going to prove to be an absolute screamer.." — Tech Gage
"The NVIDIA GeForce RTX 4090 is more powerful than we even thought possible." — TechRadar
"As for the 3D performance of Blender and V-Ray, it delivers a nearly 2x performance increase, which makes it undoubtedly the most powerful weapon for content creators." — XFastest
"NVIDIA has been providing Studio drivers for GeForce series graphics cards, they added dual hardware encoders and other powerful tools to help creators maximize their creativity. We can say it's a new-gen GPU king suitable for top-notch gamers and creators." — Techbang
Pick up the GeForce RTX 4090 GPU or a pre-built system today by heading to our Product Finder.
Enjoy MAXimum Creativity
Adobe is all in on the AI revolution, adopting AI-powered features across its lineup of Adobe Creative Cloud and Substance 3D apps. The updates simplify repetitive tasks and make advanced effects accessible.
Creators equipped with GeForce RTX GPUs, especially those part of the new RTX 40 Series, are primed to benefit from remarkable GPU acceleration of AI features in Adobe Creative Cloud.
Adobe Premiere Pro
Adobe Premiere Pro is getting RTX acceleration for AI features, resulting in significant performance boosts on AI effects. For example, the Unsharp Mask filter will see an increase of 4.5x, and the Posterize Time effect of over 2x compared to running them on a CPU (performance measured on RTX 3090 Ti and Intel i9 12900K).
Adobe Photoshop
The new beta Photo Restoration feature uses AI-powered neural filters to process imagery, add tone and minimize the effects of film grain. Photo Restoration can be applied to a single image or batches of imagery to quickly and conveniently improve the picture quality of an artist's portfolio.

Photo Restoration adds tone and minimizes the effects of film grain in Adobe Photoshop.
Photoshop's AI-powered Object Selection Tool allows artists to apply a selection to a particular object within an image. The user can manipulate the selected object, add filters and fine-tune details.
The AI-powered Object Selection Tool in Adobe Photoshop saves artists the trouble of tedious masking.
This saves the huge amount of time it takes artists to mask imagery — and in beta on the GeForce RTX 3060 Ti is 3x faster than the Intel UHD Graphics 700 and 4x faster than the Apple M1 Ultra.
Adobe Photoshop Lightroom Classic
The latest version of Adobe Photoshop Lightroom Classic makes it easy for users to create stunning final images with powerful new AI-powered masking tools.
With just a few clicks, these AI masks can identify and mask key elements within an image, including the main subject, sky and background, and can even select individuals within an image and apply masks to adjust specific areas, such as hair, face, eyes or lips.
Adobe Substance 3D
Substance 3D Sampler added its photogrammetry feature, currently in private beta, which automatically converts photos of real-world objects into textured 3D models without the need to fiddle with sliders or tweak values. With a few clicks, the artist can now create 3D assets. This feature serves as a bridge for 2D artists looking to make the leap to 3D.
Adobe Creative Cloud and Substance 3D
These advancements join the existing lineup of GPU-accelerated and AI-enhanced Adobe apps, with features that continue to evolve and improve:
Adobe Camera RAW — AI-powered Select Objects and Select People masking tools
After Effects — Improved AI-powered Scene Edit Detection and H.264 rendering for faster exports with hardware-accelerated output
Illustrator — Substance 3D materials plugin for faster access to assets and direct export of Universal Scene Description (USD) files
Lightroom Classic — AI-powered Select Background and Select Sky masking tools
Photoshop — Substance 3D materials plugin
Photoshop Elements — AI-powered Moving Elements add motion to a still image
Premiere Elements — AI-powered Artistic Effects transform clips with effects inspired by famous works of art or popular art styles
Premiere Pro — Adds Auto Color to apply intelligent color corrections to video clips such as exposure, white balance and contrast that enhance footage, GPU-accelerated Lumetri scopes and faster Motion Graphics Templates
Substance 3D Painter — SBSAR Exports for faster exports and custom textures that are easy to plug and play, plus new options to apply blending modes and opacity
Try these features on an NVIDIA Studio system equipped with a GeForce RTX GPU, and experience the ease and speed of RTX-accelerated creation.
October NVIDIA Studio Driver
This NVIDIA Studio Driver provides optimal support for the latest new creative applications including Topaz Sharpen AI and DXO Photo. In addition, this NVIDIA Studio Driver supports the new application updates announced at Adobe MAX including Premiere Pro, Photoshop, Photoshop Lightroom Classic, and more.
Receive Studio Driver notifications by downloading GeForce Experience or NVIDIA RTX Experience, and by subscribing to the NVIDIA Studio newsletter.
Download the Studio Driver today.
Embrace MAXimum Inspiration
Anna Natter, this week's featured In the NVIDIA Studio artist, is a 3D artist at heart that likes to experiment with different mediums. She has a fascination with AI — both the technology it's built on and its ever-expanding role in content creation.
"It's an interesting debate where the 'art' starts when it comes to AI," said Natter. "After almost a year of playing with AI, I've been working on developing my own style and figuring out how I can make it mine."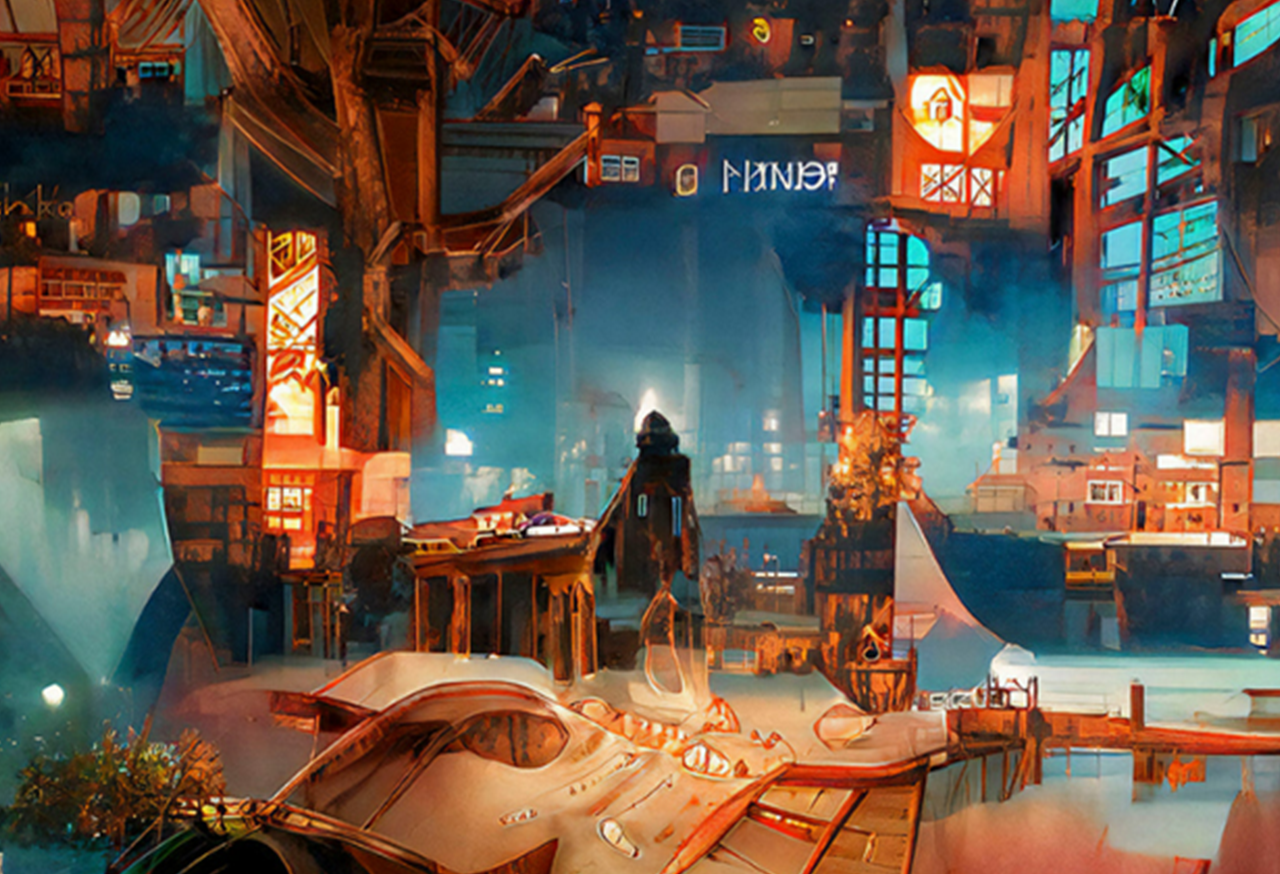 AI meets RTX-accelerated Photoshop Neural Filters.
In the image above, Natter applied Photoshop Neural Filters, which were accelerated by her GeForce RTX 3090 GPU. "It's always a good idea to use your own art for filters, so you can give everything a unique touch. So if you ask me if this is my art or not, it 100% is!" said the artist.
Natter has a strong passion for photogrammetry, she said, as virtually anything can be preserved in 3D. Photogrammetry features have the potential to save 3D artists countless hours. "I create hyperrealistic 3D models of real-life objects which I could not have done by hand," she said. "Well, maybe I could've, but it would've taken forever."
The artist even scanned her sweet pup Szikra to create a virtual 3D copy of her that will last forever.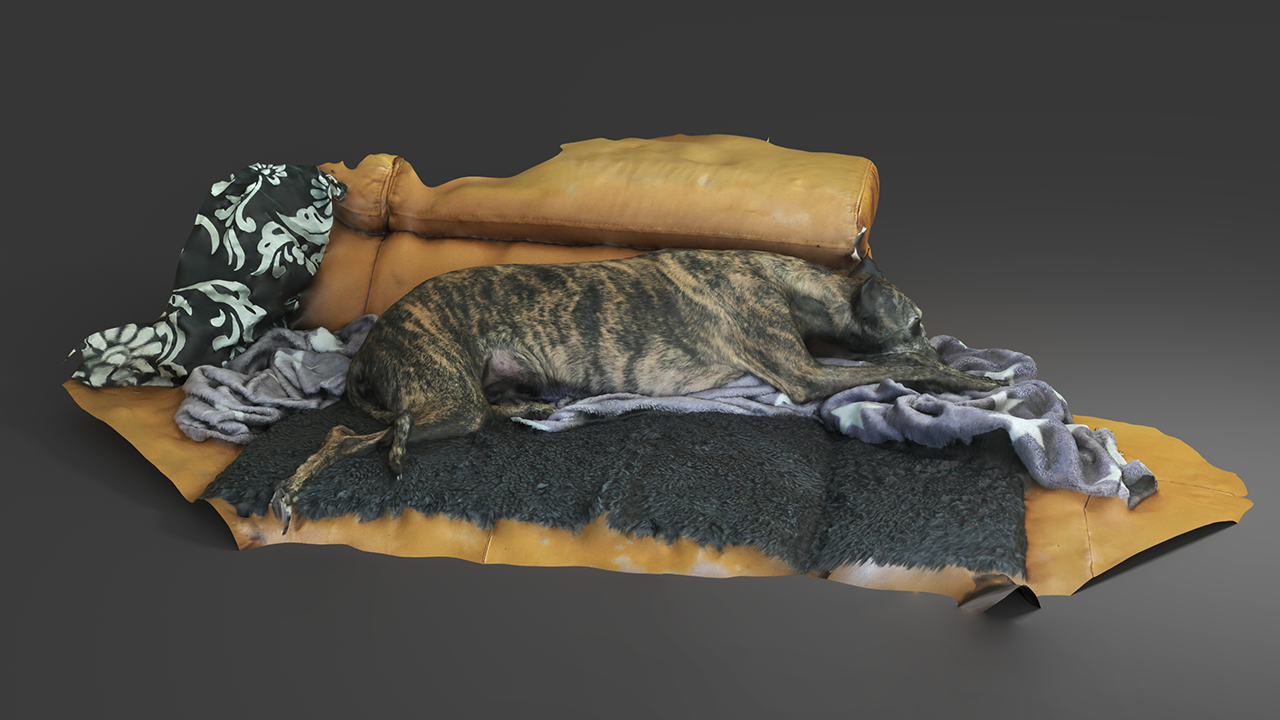 Szikra is forever memorialized in 3D, thanks to the beta photogrammetry feature in Sampler.
To test the private beta photogrammetry feature in Substance 3D Sampler, Natter created this realistic tree model with a single series of images.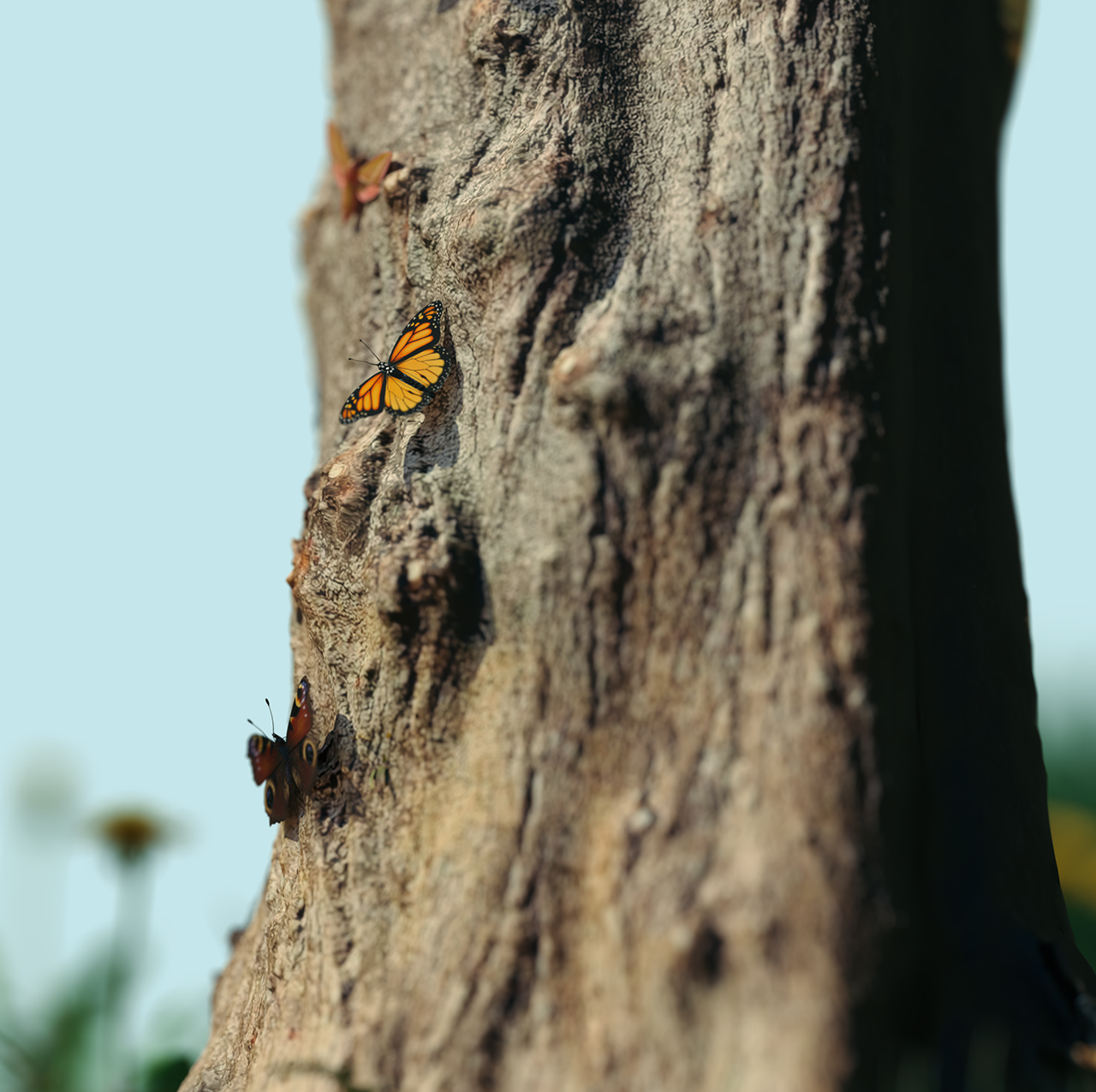 2D to 3D made easy with Substance 3D Sampler.
Natter captured a video of a tree in a nearby park in her home country of Germany. The artist then uploaded the footage to Adobe After Effects, exporting the frames into an image sequence. After Effects contains over 30 features accelerated by RTX GPUs, which improved Natter's workflow.
Once she was happy with the 3D image quality, Natter dropped the model from Substance 3D Sampler into Substance 3D Stager. The artist then applied true-to-life materials and textures to the scene and color matched the details to the scanned model with the Stager color picker.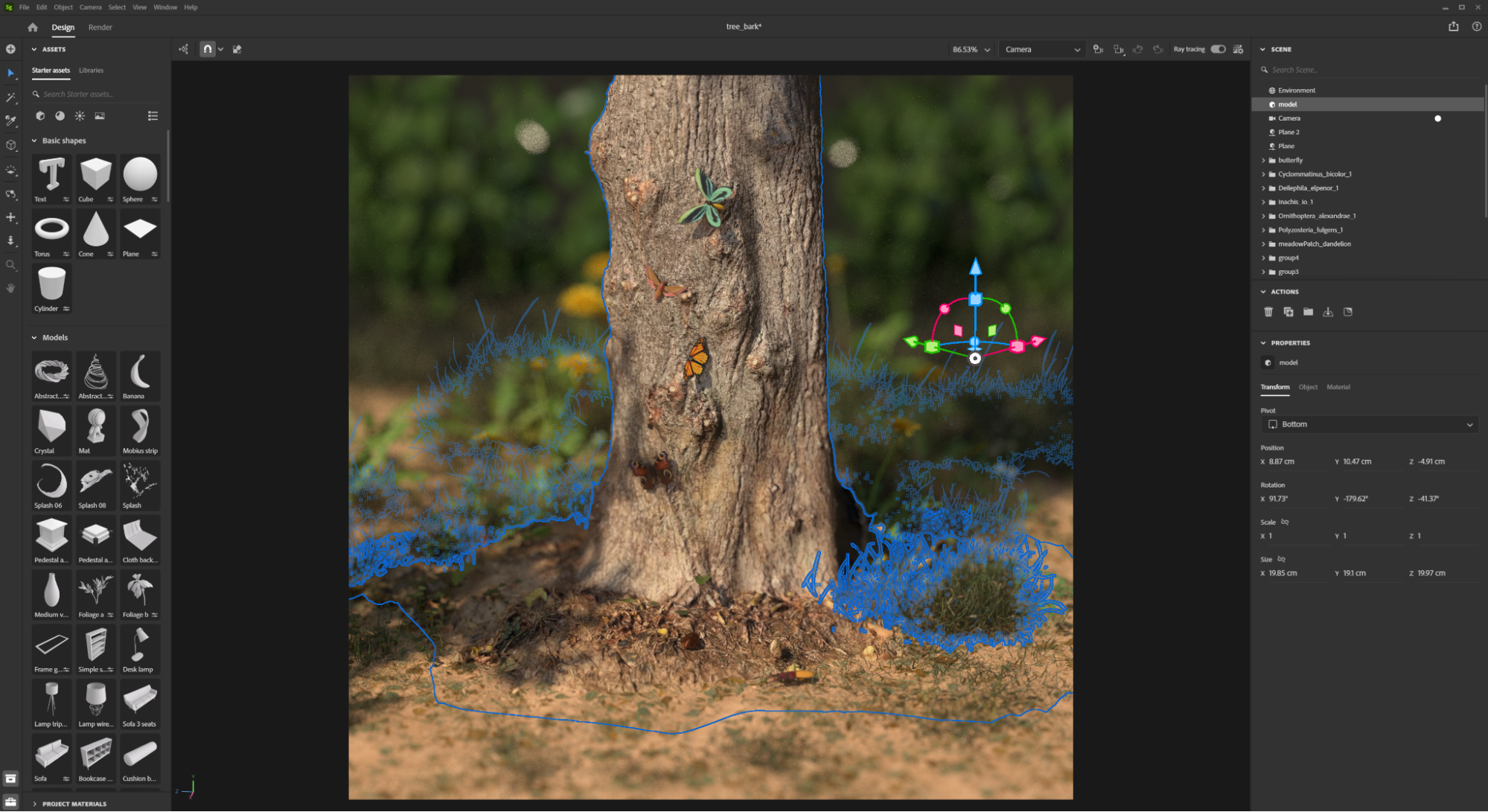 Selecting areas to apply textures in Adobe Substance 3D Stager.
Natter then lit the scene with a natural outdoor High Dynamic Range Image (HDRI), one of the pre-built environment-lighting options in 3D Stager. "What I really like about the Substance 3D suite is that it cuts the frustration out of my workflow, and I can just do my thing in a flow state, without interruption, because everything is compatible and works together so well," she said.

Fine details like adding bugs from Adobe Stock helped Natter nail the scene.
The GeForce RTX 3090 GPU accelerated her workflow within 3D Stager, with RTX-accelerated and AI-powered denoising in the viewport unlocking interactivity and smooth movement. When it came time to render, RTX-accelerated ray tracing quickly delivered photorealistic 3D renders, up to 7x faster than with CPU alone.
"I've always had an NVIDIA GPU since I've been working in video editing for the past decade and wanted hardware that works best with my apps. The GeForce RTX 3090 has made my life so much easier, and everything gets done so much faster." — 3D artist Anna Natter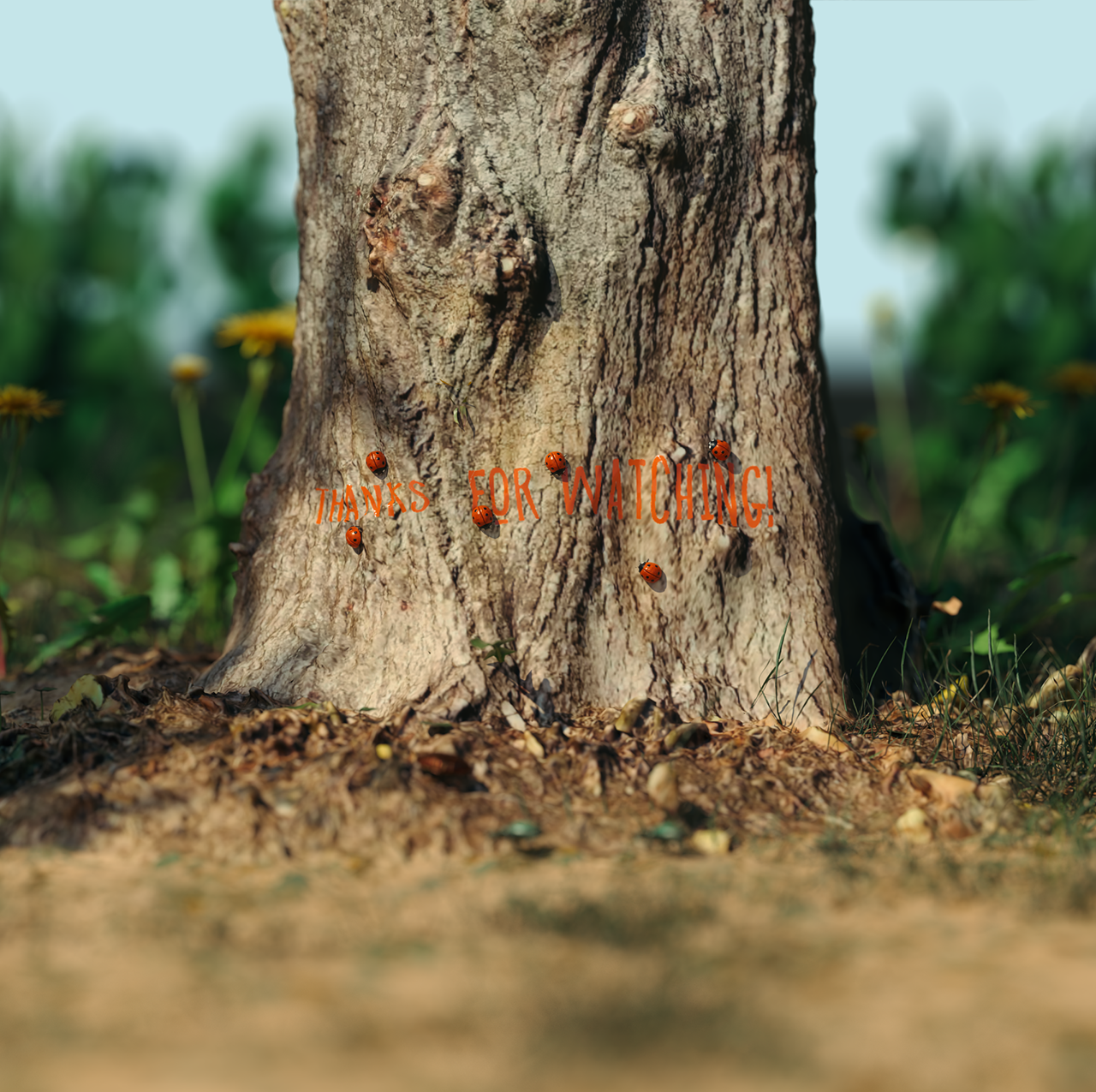 Captions can be easily applied in Adobe Substance 3D Stager.
Natter can't contain her excitement for the eventual general release of the Sampler photogrammetry feature. "As someone who has invested so much in 3D design, I literally can't wait to see what people are going to create with this," she said.

3D designer and creative explorer Anna Natter.
Check out Natter's Behance page.
MAXimum Exposure in the #From2Dto3D Challenge
NVIDIA Studio wants to see your 2D to 3D progress!
Join the #From2Dto3D challenge this month for a chance to be featured on the NVIDIA Studio social media channels, like @JennaRambles, whose goldfish sketch was transformed into a beautiful 3D image.
Entering is easy. Simply post a 2D piece of art next to a 3D rendition of it on Instagram, Twitter or Facebook. And be sure to tag #From2Dto3D.
"Increasingly, artists are turning to neural graphics and AI-powered tools to work more efficiently and design next-level content such as realistic virtual realms," said [insert Adobe contact name and title ].
"The performance and AI capabilities in the new NVIDIA RTX Ada generation make it the ideal GPU to power this new era of innovation."
Substance 3D Modeler is now available in general release. Modeler can help create concept art — it's perfect for sketching and prototyping, blocking out game levels, crafting detailed characters and props, or sculpting an entire scene in a single app. Its ability to switch between desktop and virtual reality is especially useful, depending on project needs and the artist's preferred style of working.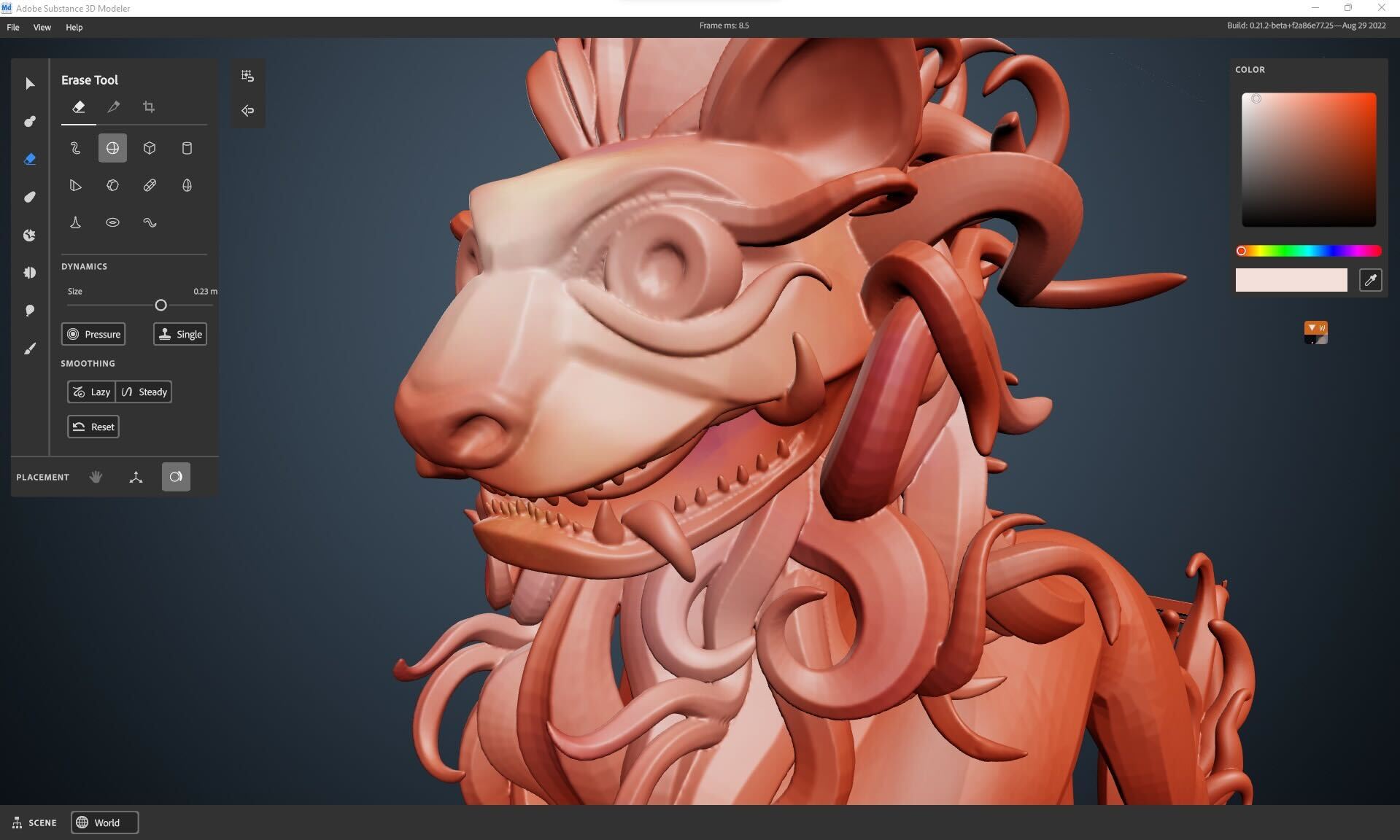 The ability to switch between desktop and virtual reality is especially useful in Adobe Substance 3D Modeler.