Editor's note: This post is part of our weekly In the NVIDIA Studio series, which celebrates featured artists, offers creative tips and tricks, and demonstrates how NVIDIA Studio technology improves creative workflows. We're also deep diving on new GeForce RTX 40 Series GPU features, technologies and resources, and how they dramatically accelerate content creation.
The short film I Am Not Afraid! by creative studio Fabian&Fred embodies childlike wonder, curiosity and imagination this week In the NVIDIA Studio.
Plus, the NVIDIA Studio #WinterArtChallenge shows no signs of letting up, so learn more and check out featured artwork at the end of this blog. Keep those posts coming.
For inspiration, watch NVIDIA artist Jeremy Lightcap and Adobe Substance 3D expert Pierre Maheut create a winter-themed scene in NVIDIA Omniverse, a platform for creating and operating metaverse applications that enables artists to connect their favorite 3D design tools for a more seamless workflow.
Invoke Emotion
For almost a decade, Fabian&Fred co-founders Fabian Driehost and Frederic Schuld have focused on relatable narratives — stories understood by audiences of all ages — while not shying away from complex emotional and social topics.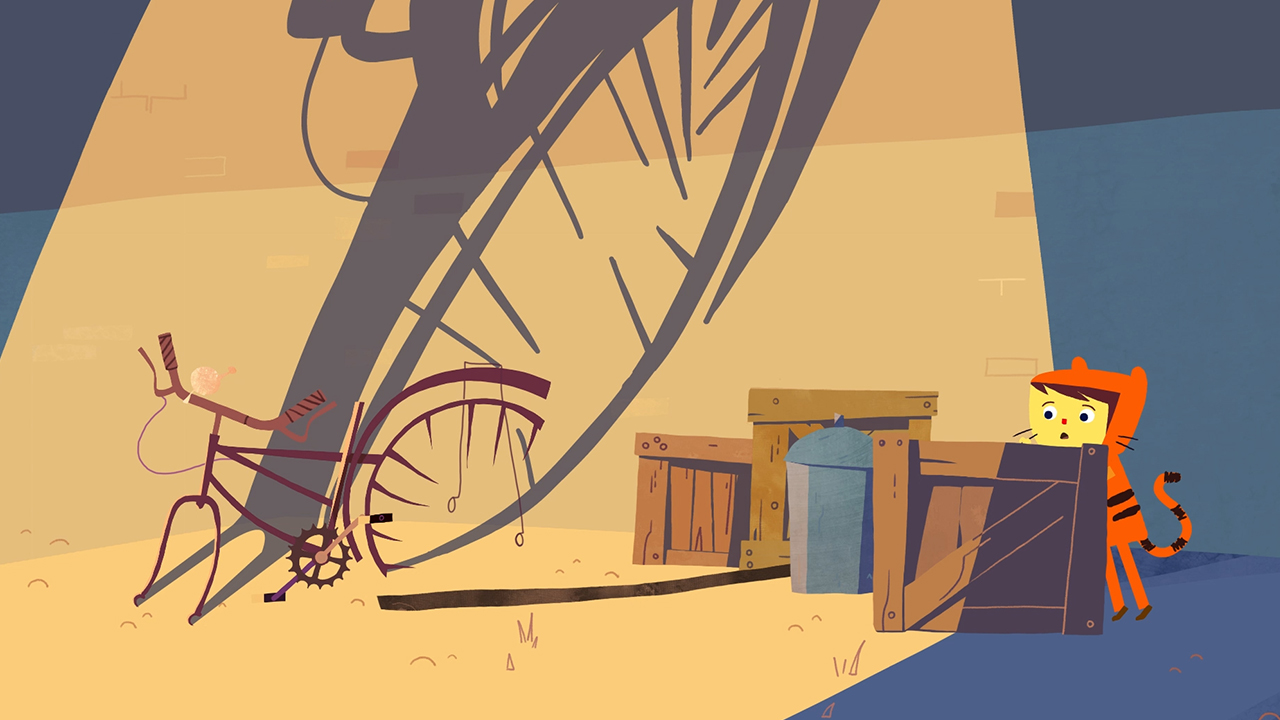 The short film's hero Vanja faces her fears.
One of their latest works, I Am Not Afraid!,features a little girl named Vanja who discovers that being brave means facing your own fears and that everyone, even the bigger personalities in this world, are scared now and again.
"Everybody knows how it feels to be afraid of the dark," said Fabian&Fred.
The concept for the film started when director and Norwegian native Marita Mayor shared her childhood experiences with the team. These emotional moments had a profound artistic impact on the work's visual-layer-based, flat, minimal style and an appropriate color system.
"We combined structures from nature, brush strokes used for texture, and a kid's voice — all designed to ensure the feeling of fear was authentic," said the team.
With the script in hand, pre-production work included various sketches, moodboards and photographs of urban neighborhoods, people, animals and plants to match the narrative tone.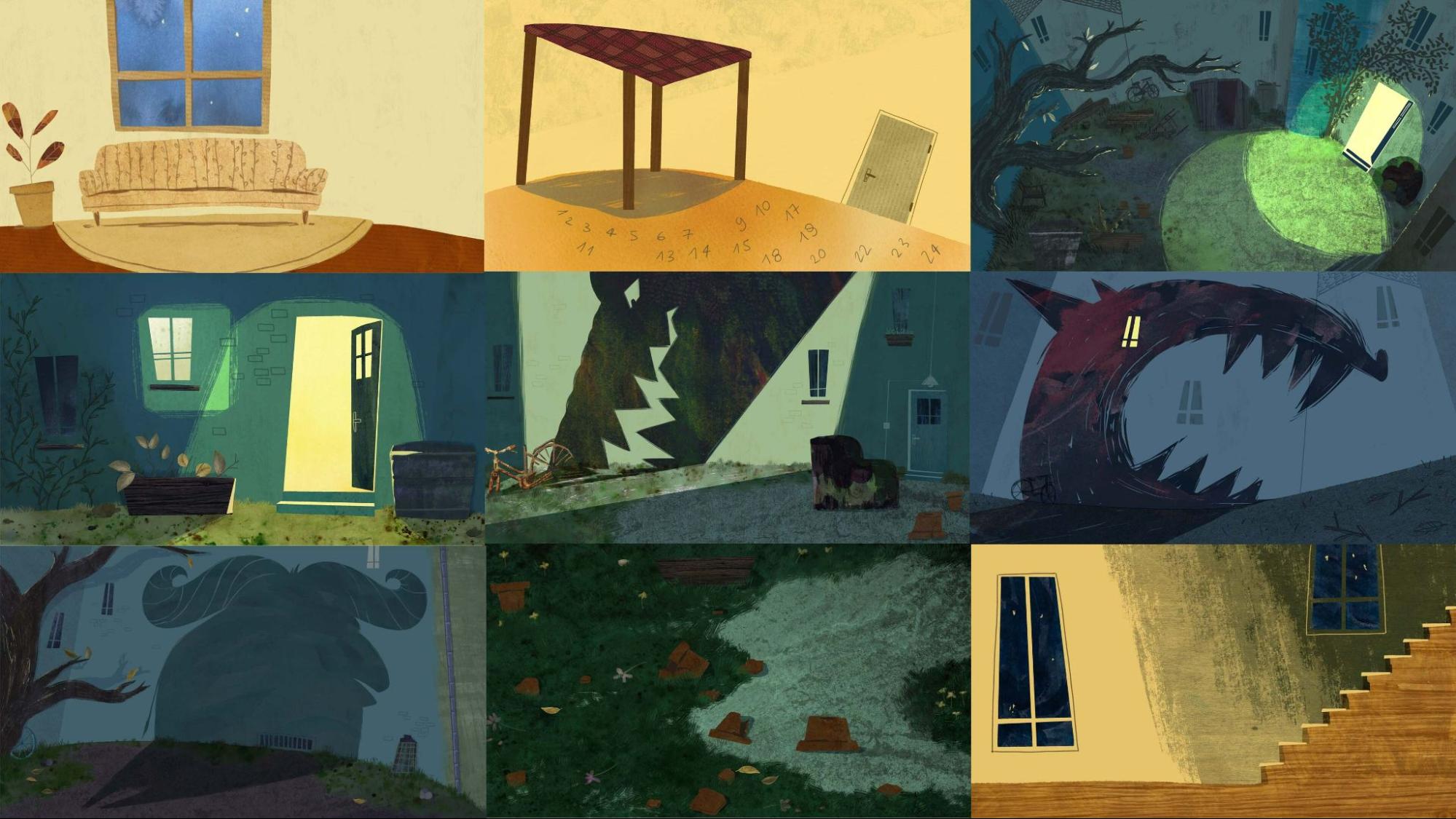 Moodboards and sketches assist in tone.
Work began in the Adobe Creative Cloud suite of creative apps, starting with the creation of multiple characters in Adobe Photoshop. These characters were then prepared and rigged in Adobe Animate.
Animated characters were used in Premiere Pro to create an animatic to test out voices and sounds. With the new GeForce RTX 40 Series GPUs, studios like Fabian&Fred can deploy NVIDIA's dual encoders to cut export times nearly in half, speeding up review cycles for teams.
3D assets were modeled in Blender, with Blender Cycles RTX-accelerated OptiX ray tracing in the viewport, ensuring interactive modeling with sharp graphical output.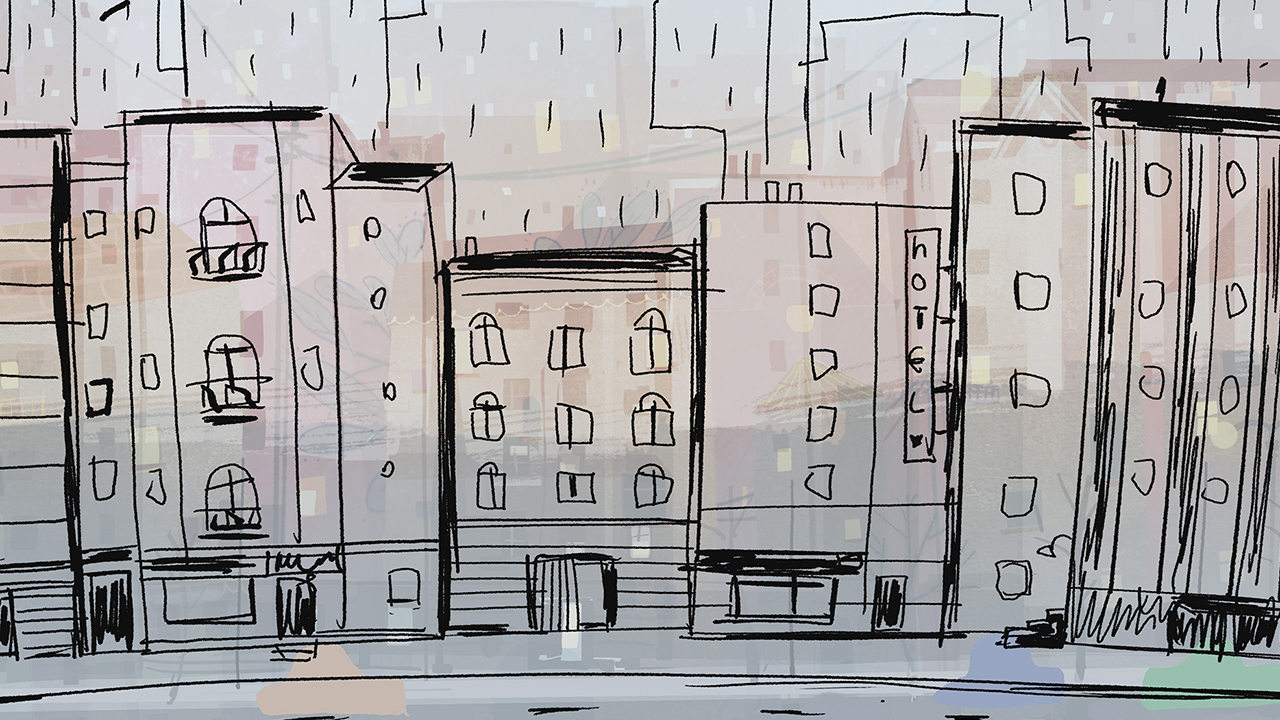 Preliminary sketches in Adobe Photoshop.
In parallel, large, detailed backgrounds were created in Adobe Illustrator with the GPU-accelerated canvas. Fabian&Fred were able to smoothly and interactively pan across, and zoom in and out of, their complex vector graphics, thanks to their GeForce RTX 3090 GPU.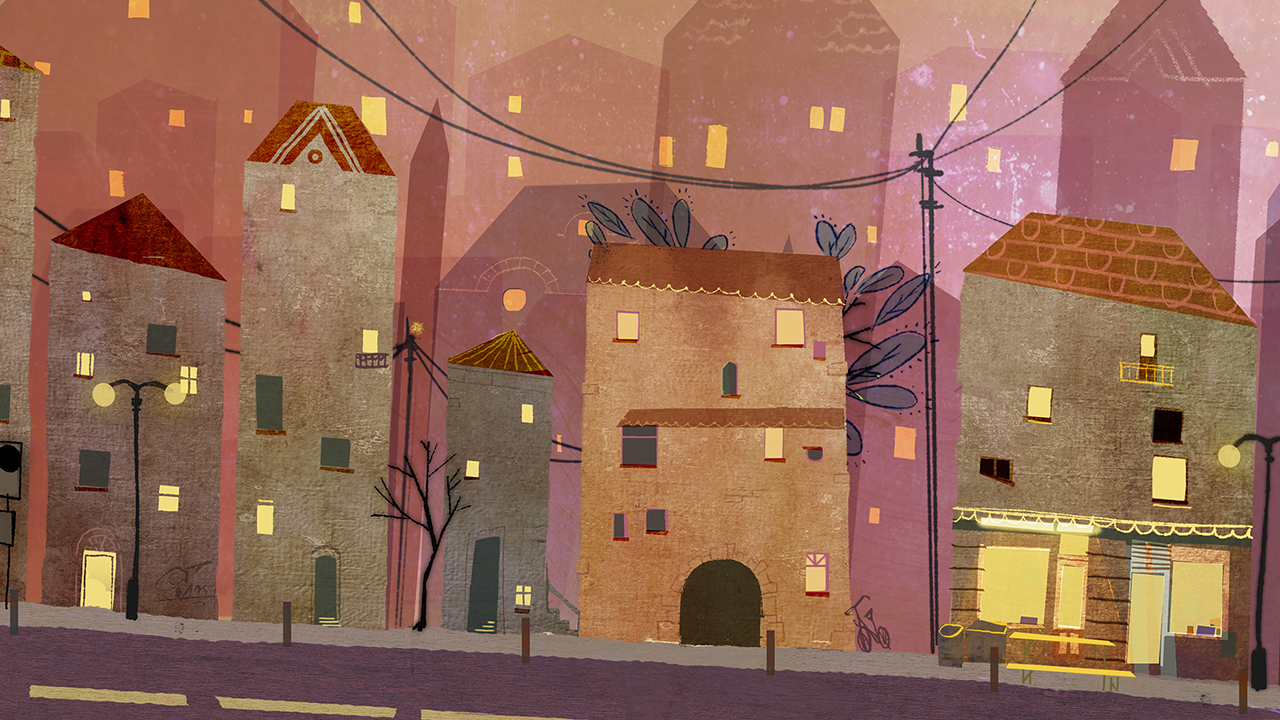 Stunning backgrounds detailed in Adobe Illustrator.
Fabian&Fred returned to Adobe Animate to stage all assets and backgrounds with a mix of frame-by-frame and rig animation techniques. Sound production was done in the digital audio app ProTools, and final composite work completed in Adobe After Effects with more than 45 RTX GPU-accelerated features and effects at the duo's disposal.
Finally, Fabian&Fred color corrected I Am Not Afraid! using Blackmagic Design's DaVinci Resolve RTX GPU-accelerated, AI-powered, auto-color-correct feature to improve hues and contrast with ease. They then applied some final manual touches.
The new GeForce RTX 40 Series GPUs speed up AI tools in DaVinci Resolve, including Object Select Mask, which rotoscopes or highlights parts of motion footage frame by frame 70% faster than the previous generation, thanks to close collaboration with Blackmagic Design.
"We have worked closely with NVIDIA for many years, and we look forward to continuing our collaboration to produce even more groundbreaking tools and performance for creators," said Rohit Gupta, director of software development at Blackmagic Design.
"Each project in our portfolio has benefited from reliable GeForce RTX GPU performance, whether it's 2D animation or a photogrammetry-based, real-time 3D project." - Fabian&Fred
Virtually every stage in Fabian&Fred's creative workflow was made faster and easier with their GeForce RTX GPU. And while these powerful graphics cards are well known for accelerating the most difficult and complex workflows, they're a boon for efficiency in smaller projects, as well.
Reflecting on their shared experiences, Fabian&Fred agreed that teamwork and diversity are their strengths. "In our studio, we come together from multicultural roots and make unique films as a team, with different methods, but the films have a truth in their heart that works for many people."

Creative Studio Fabian&Fred.
View more of Fabian&Fred's work on their Instagram page.
The Weather Outside Is Frightful, the #WinterArtChallenge Is Delightful
Enter NVIDIA Studio's #WinterArtChallenge, running through the end of the year, by sharing winter-themed art on Instagram, Twitter or Facebook for a chance to be featured on our social media channels.
Like @mtw75 with Santa Claus and his faithful elves preparing gifts for all the good little boys and girls this holiday season.
Be sure to tag #WinterArtChallenge to join.
Access tutorials on the Studio YouTube channel and get updates directly in your inbox by subscribing to the Studio newsletter.