NVIDIA Max-Q technologies enhance efficiency, performance and battery life, and with the launch of the latest GeForce RTX 30 Series Laptop GPUs we've bolstered their capabilities with AI, creating the ultimate laptop platform. Our newest 4th Gen Max-Q technologies are available in over 160 new GeForce RTX 30 Series models, including options with new GeForce RTX 3080 Ti and 3070 Ti laptop GPUs.
The first to hit the streets are the new MSI Stealth GS66, MSI Vector GP66, and Razer Blade 17, available today with the latest tech, and our new laptop GPUs.
Over 160 New Laptops Coming Soon
Acer, ASUS, Dell, HP, Gigabyte, Lenovo, MSI and Razer are introducing new and updated GeForce laptops with 4th Gen Max-Q technologies in the coming weeks and months.
Over 160 models, from 14" ultraportables starting at $799, to 17" gaming powerhouses, will leverage the newest innovations to make your experiences even better. These span a wide range of form factors, from dual screen innovators to easels, to convertibles. And there are even more G-SYNC and 1440p models. Many leverage the latest hardware breakthroughs, and also include the newest AMD and Intel CPUs.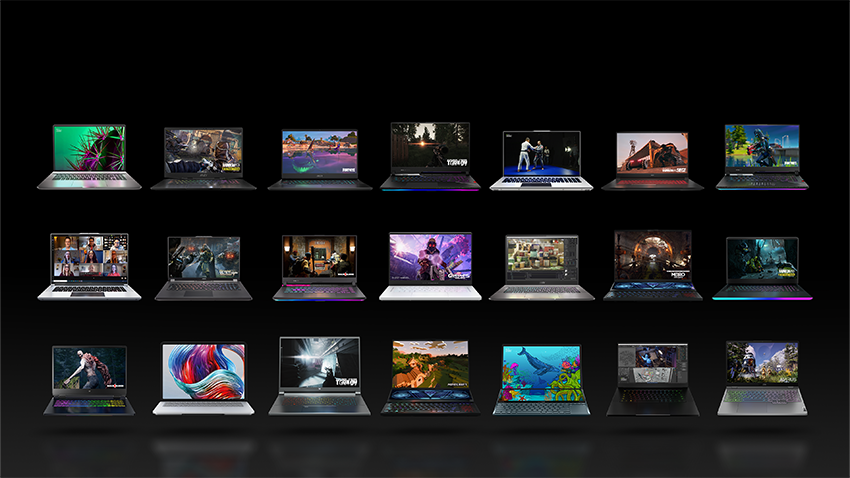 Find your perfect GeForce RTX 30 Series Laptop on our product finder, which will be updated as each new model launches. And get further information about many of the new models in this article.
4th Generation Max-Q Technologies Available Now
Performance expectations continue to increase as more gamers and creators use laptops – all while demanding sleek form factors and longer battery life. In 2017, we reimagined laptop design with an extreme focus on efficiency, using a system design approach we call Max-Q. It has fundamentally changed how laptops are built.
Previous iterations of Max-Q have dramatically improved performance, battery life, acoustics, and general efficiency, and now we're launching 4th Generation Max-Q technologies, powered and enhanced by AI. CPU Optimizer, Rapid Core Scaling, and Battery Boost 2.0 work in conjunction with our other technologies, including Dynamic Boost, WhisperMode, Resizable BAR and DLSS, to transform your laptop use, optimizing performance and power consumption for the ultimate experience.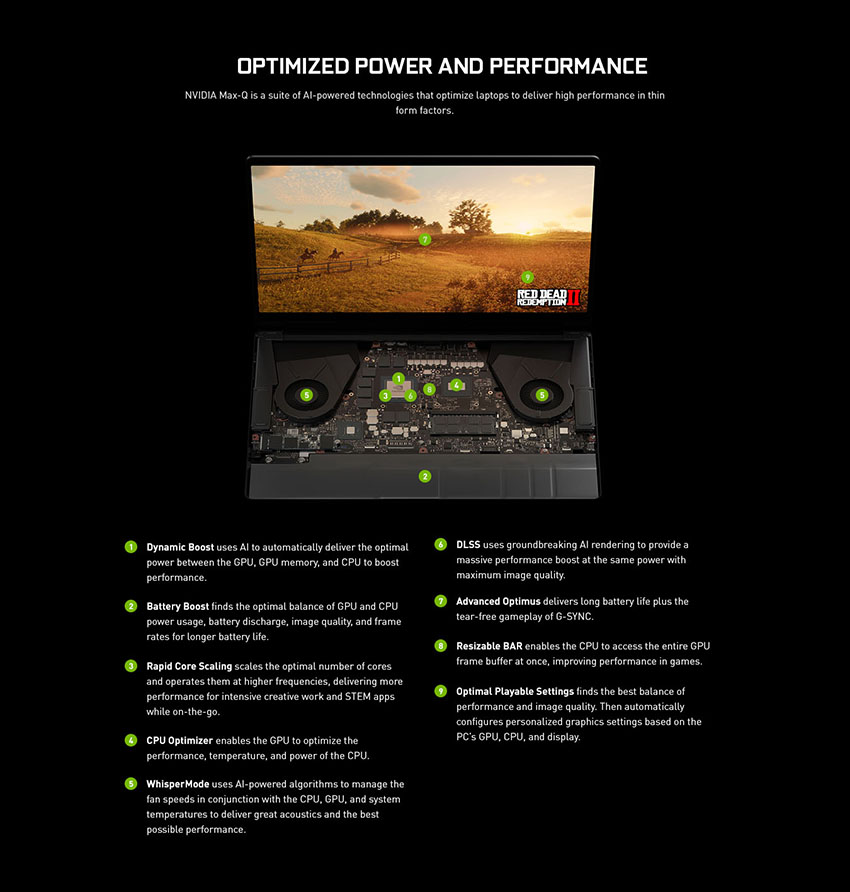 Learn more about Max-Q technologies in our recent article and on our laptop homepage.
GeForce RTX 3080 Ti Laptop GPUs
The flagship 80 Ti class of GPUs comes to laptops for the first time with the GeForce RTX 3080 Ti Laptop GPU. Featuring 16GB of the fastest GDDR6 ever shipped in a laptop, the GeForce RTX 3080 Ti delivers the performance to play ray-traced, high-fidelity games at 2560x1440, at max settings, at over 60 FPS, giving you a desktop-class experience in a mobile form factor.
GeForce RTX 3070 Ti Laptop GPUs
Ti is now coming to the fastest growing class of laptop GPUs, with the new GeForce RTX 3070 Ti. Up to 70% faster than the previous-gen GeForce RTX 2070 SUPER, the new GeForce RTX 3070 Ti Laptop GPU offers a significant upgrade for anyone needing excellent 1440p performance.
NVIDIA Studio Laptops, The Ultimate Choice For Creators
Our complete range of GeForce RTX laptops can also take advantage of the NVIDIA Studio ecosystem, designed specifically for creators. Studio's benefits include support for more than 75 RTX-accelerated creative applications, NVIDIA Broadcast, NVIDIA Canvas apps, and the amazing NVIDIA Omniverse.
NVIDIA Studio laptops with our new GeForce RTX 3080 Ti laptop GPUs are on average 7 times faster than the latest MacBook Pro 16 M1 Max in 3D renderers. And together with NVIDIA Omniverse, Studio laptops are ready to build the virtual worlds of the future.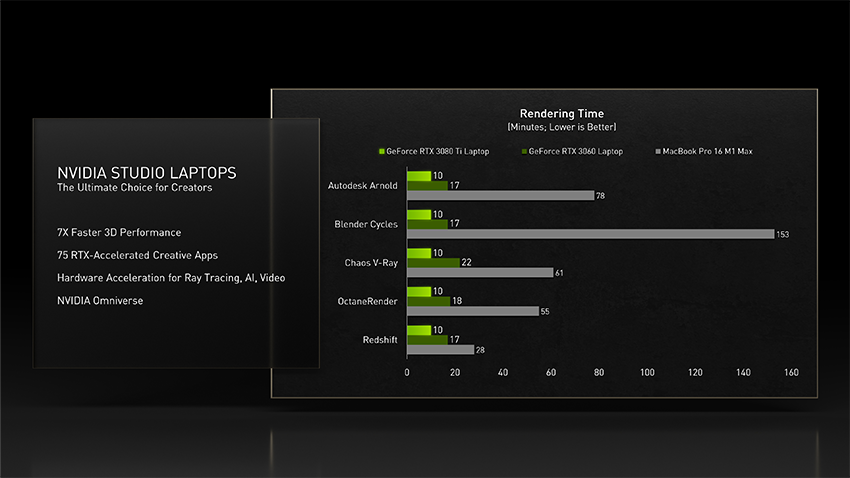 MSI Stealth GS66, MSI Vector GP66, and Razer Blade 17: Available Now With Our Newest Laptop GPUs
If you want an incredible laptop experience, powered by GeForce RTX and enhanced with 4th Gen Max-Q technologies, you can order new MSI and Razer laptops today.
The MSI Stealth GS66 15.6" laptop can be configured with a blisteringly-fast GeForce RTX 3080 Ti, and 4K 120Hz displays, to give games the ultimate experience. It boasts a super sleek thin and light chassis, and crams an amazing amount of tech into a small space, putting an ultra portable beast in your backpack. Learn more on MSI's website.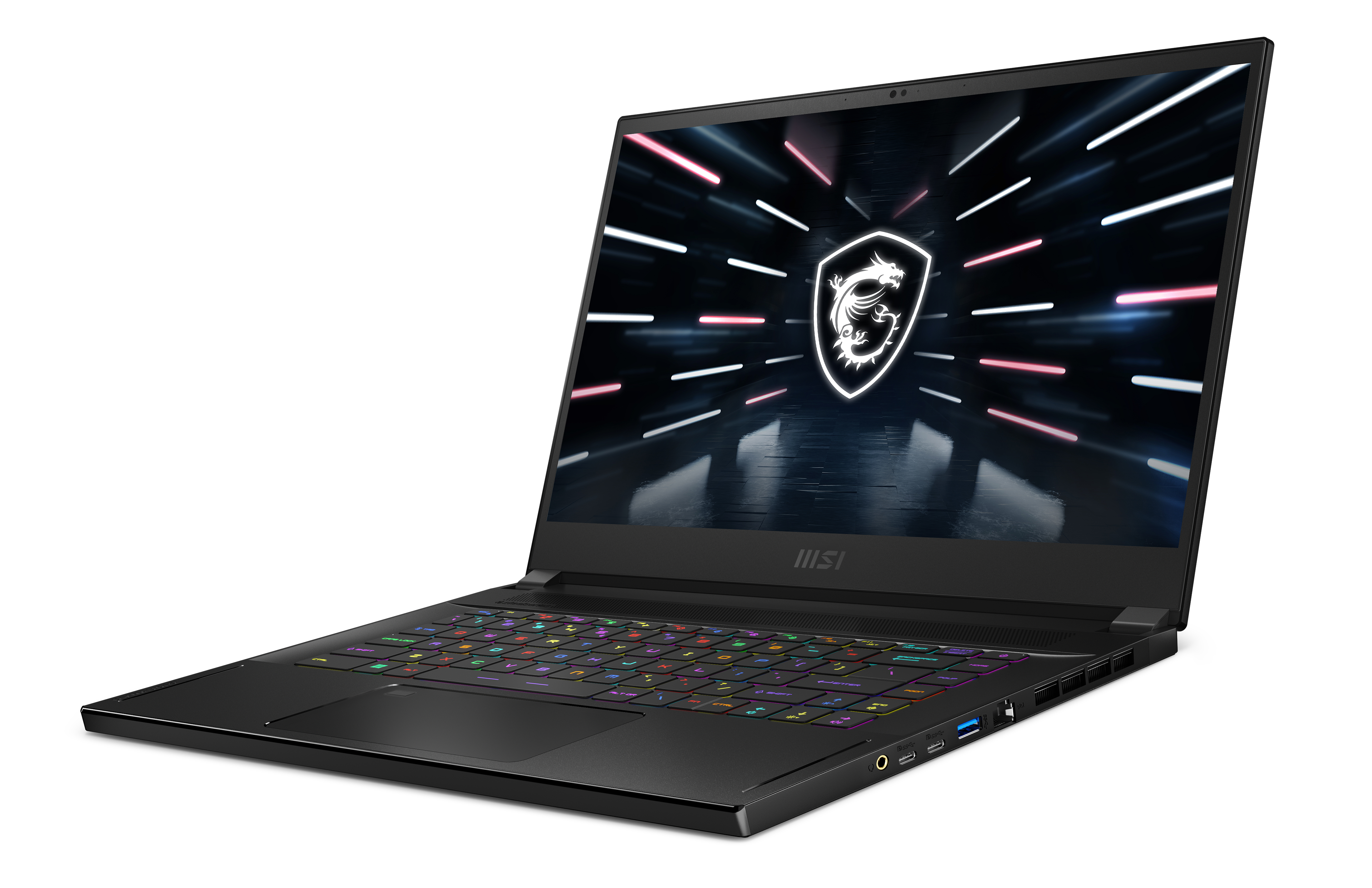 The MSI Vector GP66 15.6" laptop features a 2560x1440, 165Hz, super-accurate IPS display, or a 240Hz 1920x1080 IPS display for esports fans. Loaded with ports and advanced cooling systems, the GP66 is perfect for people who work and play on their laptop, and now the new models can be configured to even faster specs thanks to the launch of our new GeForce RTX 3080 and RTX 3070 Ti laptop GPUs. Learn more on MSI's website.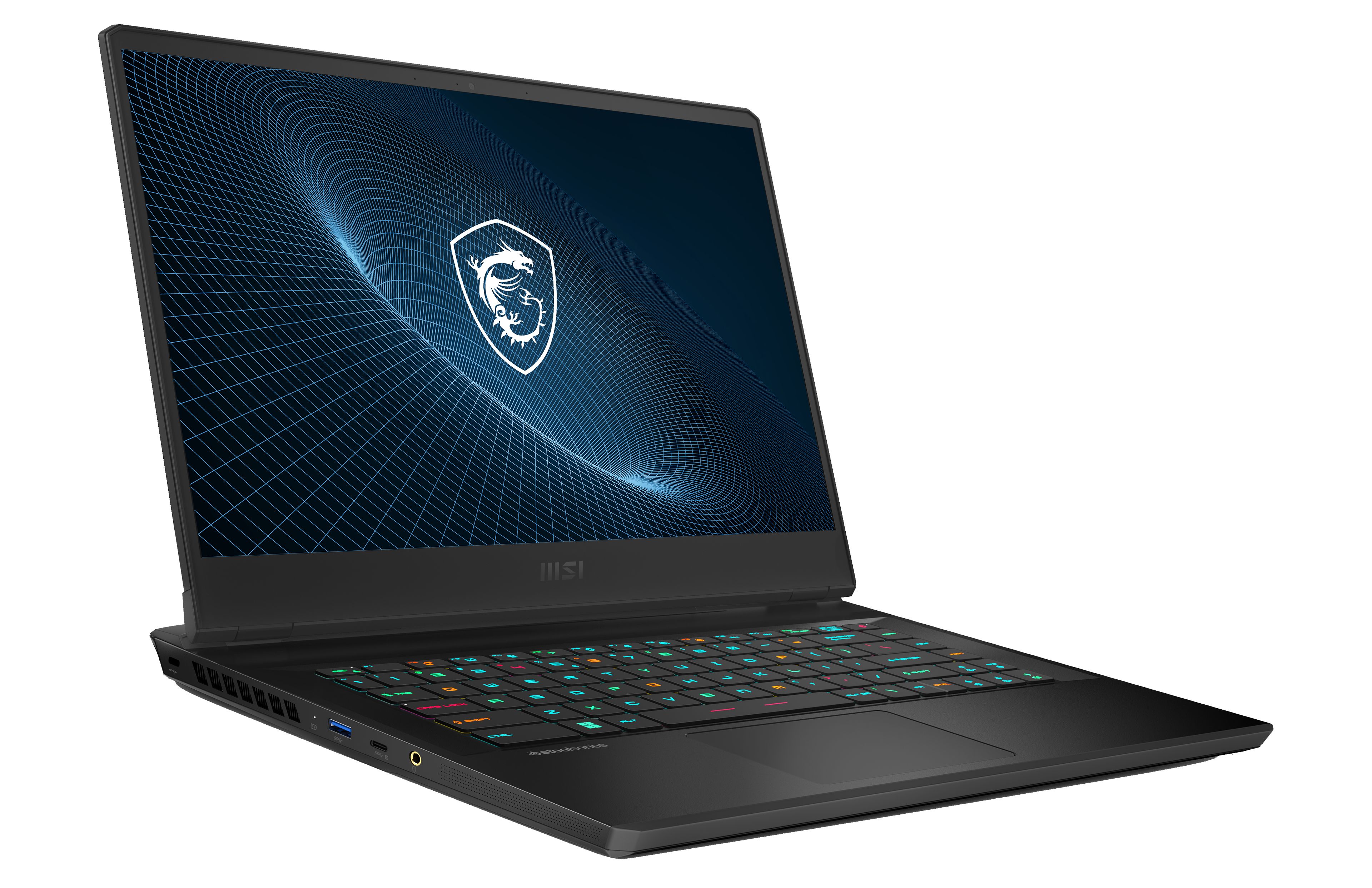 Razer's new Blade 17 boasts an ultra-fast 144Hz, UHD display with 100% DCI-P3 color, and can be outfitted with the new GeForce RTX 3080 Ti and the latest gen of CPUs. Other specs and features have also been upgraded, making the Razer Blade 17 one of the fastest, sleekest laptops available.
Many More Models Coming Soon
If you want the best possible laptop experience, for work, play, or creative endeavors, GeForce RTX 30 Series laptops with 4th Gen Max-Q technologies are the laptops for you. NVIDIA DLSS, NVIDIA Omniverse, NVIDIA Reflex, NVIDIA RTX, NVIDIA Studio, Broadcast… the list goes on - only GeForce RTX and NVIDIA Studio laptops transform your experience with so many incredible features.
Learn more about GeForce RTX laptops here, and NVIDIA Studio laptops here. And stay tuned to GeForce.com to learn about future games, technologies and enhancements for GeForce RTX laptops.