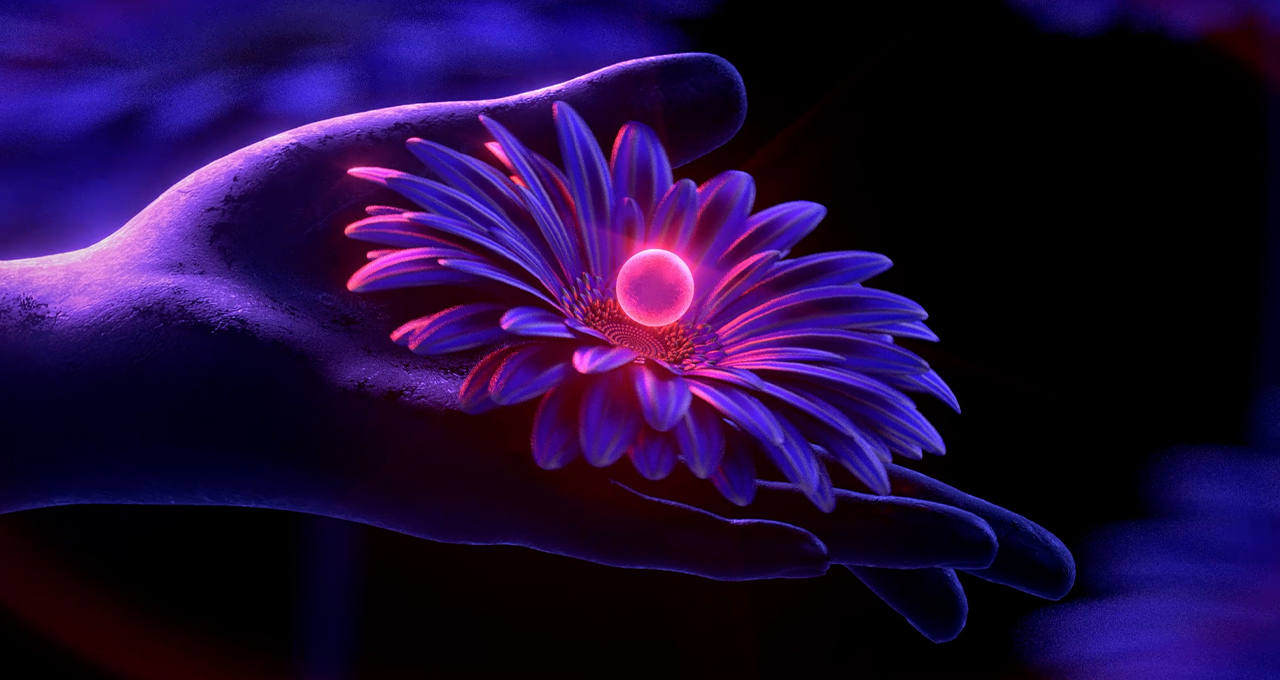 Editor's note: This post is part of our weekly In the NVIDIA Studio series, which celebrates featured artists, offers creative tips and tricks, and demonstrates how NVIDIA Studio technology accelerates creative workflows.
3D phenom FESQ joins us In the NVIDIA Studio this week to share his sensational and surreal animation Double/Sided as well as an inside look into his creative workflow.

FESQ's unique cyberpunk style with a futuristic aesthetic, rooted in emotion, screams originality.
Double/Sided is deeply personal to FESQ, who said the piece "translates really well to a certain period of my life when I was juggling both a programmer career and an artist career."
He candidly admitted "that time was pretty hard on me with some intense work hours, so I had the constant lingering feeling that I needed to choose one or the other."
The piece eloquently and cleverly displays this duality with flowers representing nature and FESQ's passion for creativity, while the skull contains elements of tech, all with a futuristic cyberpunk aesthetic.
Duality Examined
Double/Sided, like most of FESQ's projects, was carefully researched and concepted, using Figma to create moodboards and gather visual references. Literal stick figures and sketches allow him to lay out possible compositions and configurations, scanned into Figma, complementing his moodboard, which prepared him to begin the 3D stage.
FESQ deployed Cinema 4D to build out the base model for the skull. Cinema 4D let him select from popular GPU-accelerated 3D renderers, such as V-Ray, OctaneRender and Redshift, giving him the freedom to switch depending on which renderer is more advantageous.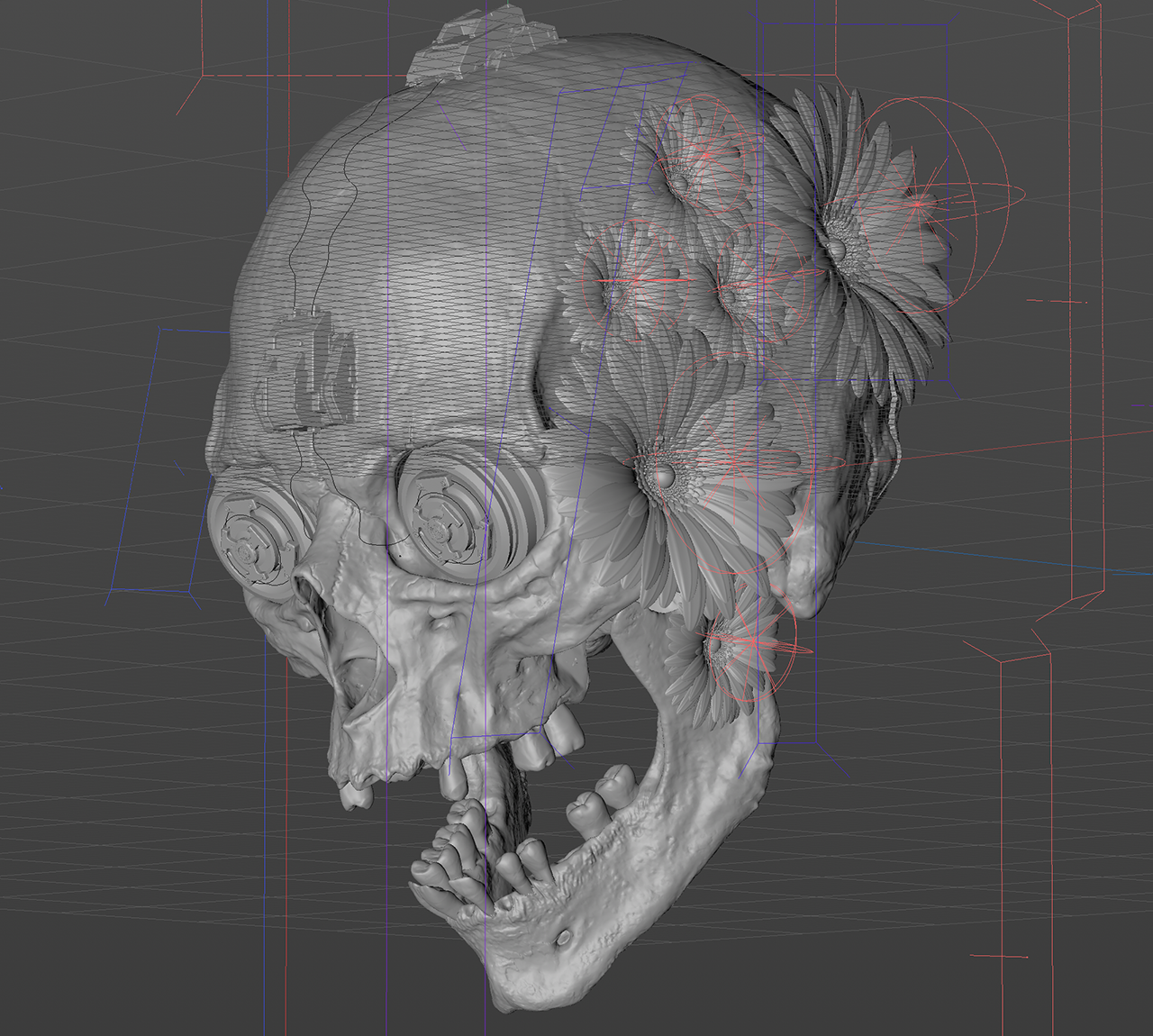 "Double/Sided" base model with supplemental assets.
As his system is equipped with a GeForce RTX 3080 Ti GPU, the viewport becomes GPU-accelerated, enabling smooth interactivity while editing the 3D model. Satisfied with the look, FESQ turned his attention towards creating supplemental assets that were placed on the skull, such as the flowers and electrical emitters. FESQ often tabs Daz Studio at this point in his projects. While not needed with Double/Sided, Daz offers the largest 3D model library with a wide selection of free and premium 3D content, and artists benefit from its RTX-accelerated AI denoiser.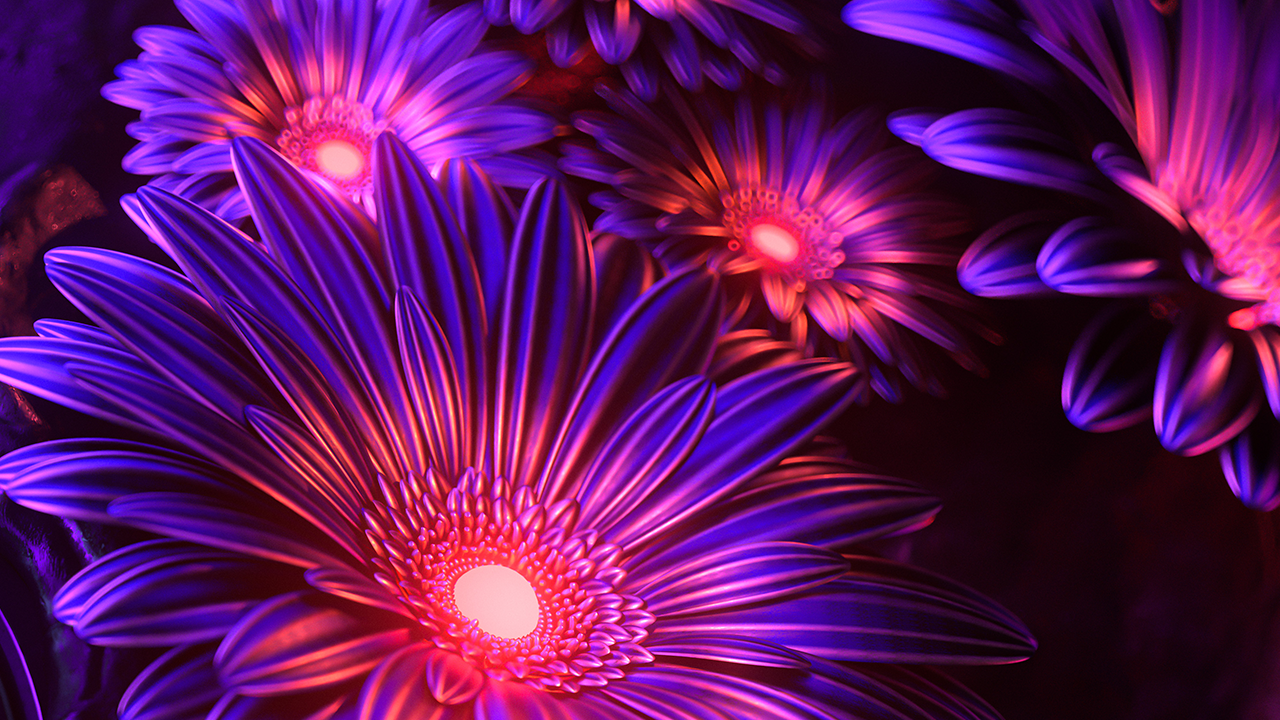 Individual flowers are created then exported into Cinema 4D.
FESQ quickly renders out high-quality files with his GPU's RTX-accelerated NVIDIA Iray renderer, saving valuable time without having to wait.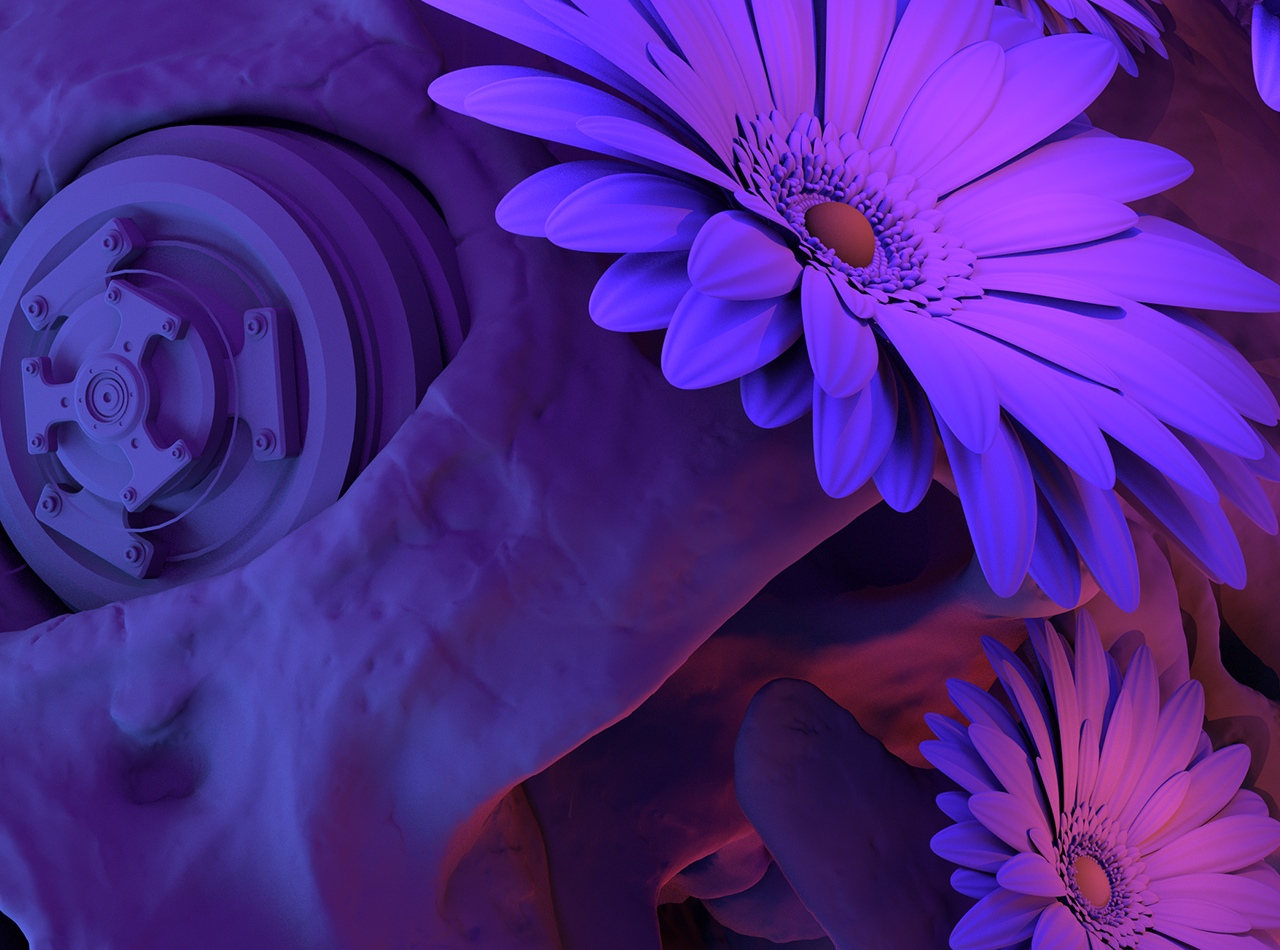 This shade of purple is just right.
Next, FESQ pivoted to Adobe Substance 3D Painter to apply colors and textures. This "might be one of the most important aspects of my work," he stated.
And for good reason, as FESQ is colorblind. One of the more challenging aspects in his creative work is distinguishing between different colors. This makes FESQ's ability to create stunning, vibrant art all the more impressive.
FESQ then applied various colors and light materials directly to his 3D model. NVIDIA RTX and NVIDIA Iray technology in the viewport enabled him to ideate in real time and use ray-traced baking for faster rendering speeds — all accelerated by his GPU.
He returned to Cinema 4D to rig the asset, apply meshes and finish animating the scene, leaving final composite work to be completed in Adobe After Effects.
Realism can be further enhanced by adding accurate depth effects. For more insights, watch FESQ's Studio Session tutorial Using MoGraph to Create Depth in Animations in Cinema 4D & Redshift.
FESQ's color scheme manifested over time as the consistent use of red and blue morphs into a distinct purple.
Here FESQ used the Lumetri Color effect panel to apply professional-quality grading and color correction tools to the animation, directly on his timeline, with GPU-accelerated speed. The Glow feature, also GPU accelerated, added the neon light look that makes Double/Sided simply stunning.
For tips on how to create neon cables like these, check out FESQ's Studio Session tutorial Easily Create Animated Neon Cables in Cinema 4D & Redshift to bring animated pieces to life.
FESQ couldn't contemplate how he'd complete his vision without his GPU, noting "pretty much my entire workflow relies on GPU acceleration."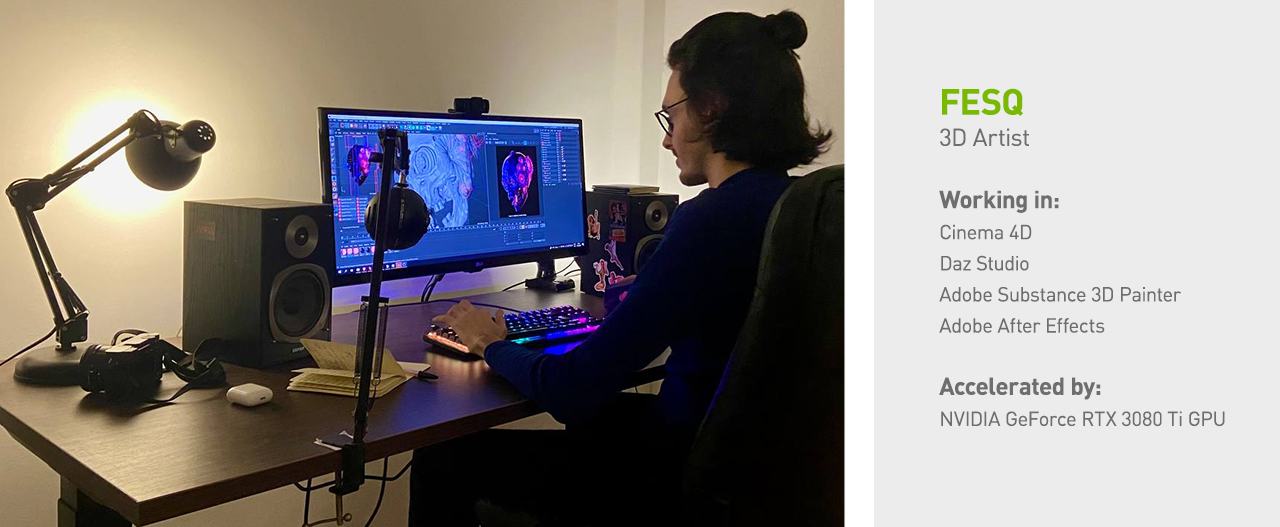 3D artist FESQ.
Artists seeking ways to create surreal landscapes can view FESQ's Studio Session tutorial Creating Surreal Landscapes Using Cloners in Cinema 4D & Redshift.
Check out FESQ's Instagram for a sampling of his work.
Follow NVIDIA Studio on Instagram, Twitter and Facebook. Access tutorials on the Studio YouTube channel and get updates directly in your inbox by subscribing to the NVIDIA Studio newsletter.