Editor's note: This post is part of our weekly In the NVIDIA Studio series, which celebrates featured artists, offers creative tips and tricks and demonstrates how NVIDIA Studio technology improves creative workflows. We're also deep diving into new GeForce RTX 40 Series GPU features, technologies and resources and how they dramatically accelerate content creation.
Rafi Nizam is an award-winning independent animator, director, character designer and more. He's developed feature films at Sony Pictures, children's series and comedies at BBC and global transmedia content at NBCUniversal.
He's also the creator of Arteana's Art Squad — a computer graphics animated series featuring vibrant characters who use the power of art to solve the world's problems. They come together in the Junior School art classroom, where each brings unique artistic talents, knowledge and perspective on art history, art therapy and techniques in art-making.
Aimed at children, the series seeks to inspire viewers by portraying the characters' artistic journeys and the power of creative expression. Their adventures are meant to spark a sense of empathy by exploring the universal themes of self-doubt, social dynamics, success and failure. Underscoring the power of imagination and creative thinking is a common throughline.
Nizam's creative insight and unique perspective are the subjects of this week's In the NVIDIA Studio installment.
The artist recently participated in the ASUS ProArt Masters' Talks sessions program, where he demonstrated how ASUS ProArt solutions, including the NVIDIA Studio-validated ProArt Studiobook Pro 16 OLED laptop with a GeForce RTX 3060 GPU and the Scan 3XS RTX Studio workstation with NVIDIA RTX A6000 graphic cards, helped produce a high-end animated series on an indie budget.
< embed: https://youtu.be/K8BWiaiMMec >
Meet Arteana's Art Squad
Meet Arteana, leader of the Art Squad, who possesses a keen interest in historical artists and art movements.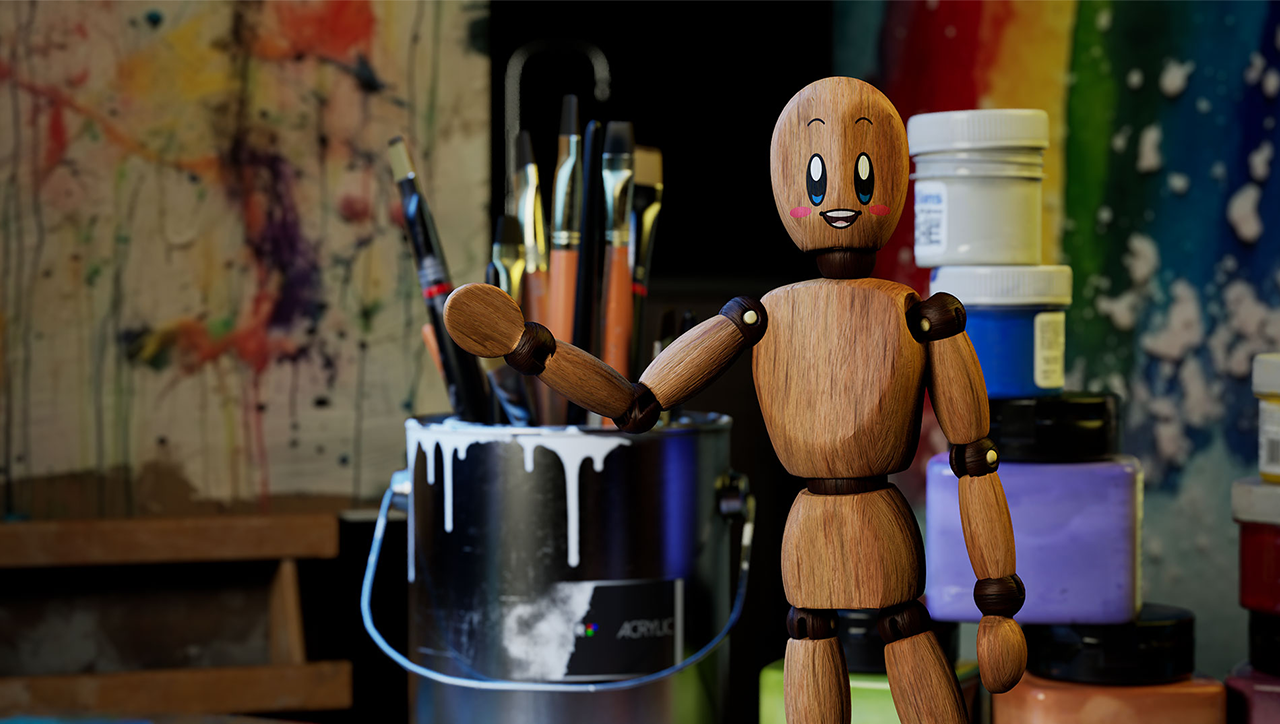 Arteana, leader of the Art Squad.
Rivette demonstrates diverse art techniques and is always looking for new ways to express her creativity.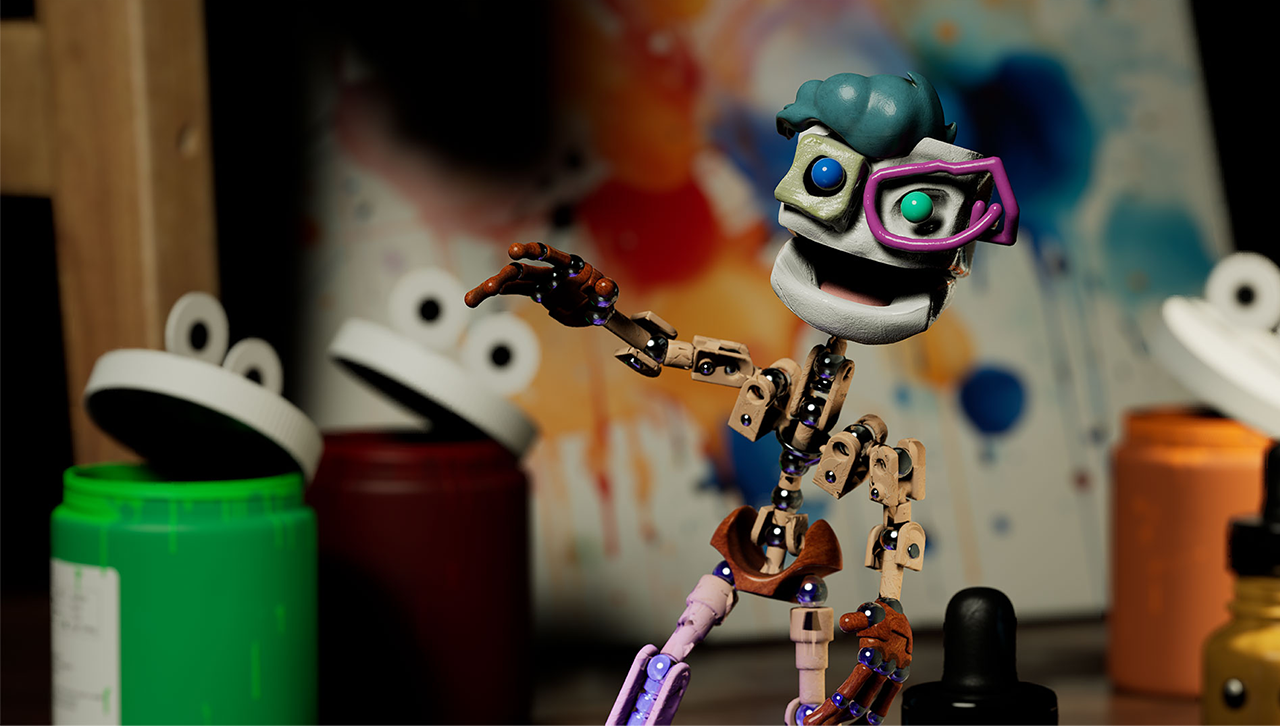 Rivette has a keen eye for detail and a passion for experimenting with different mediums.
ThreeDee, seen here playing the drums, is a kind and compassionate character who uses art therapy as a means of promoting well-being and healing and to uncover the underlying worries that plague the squad.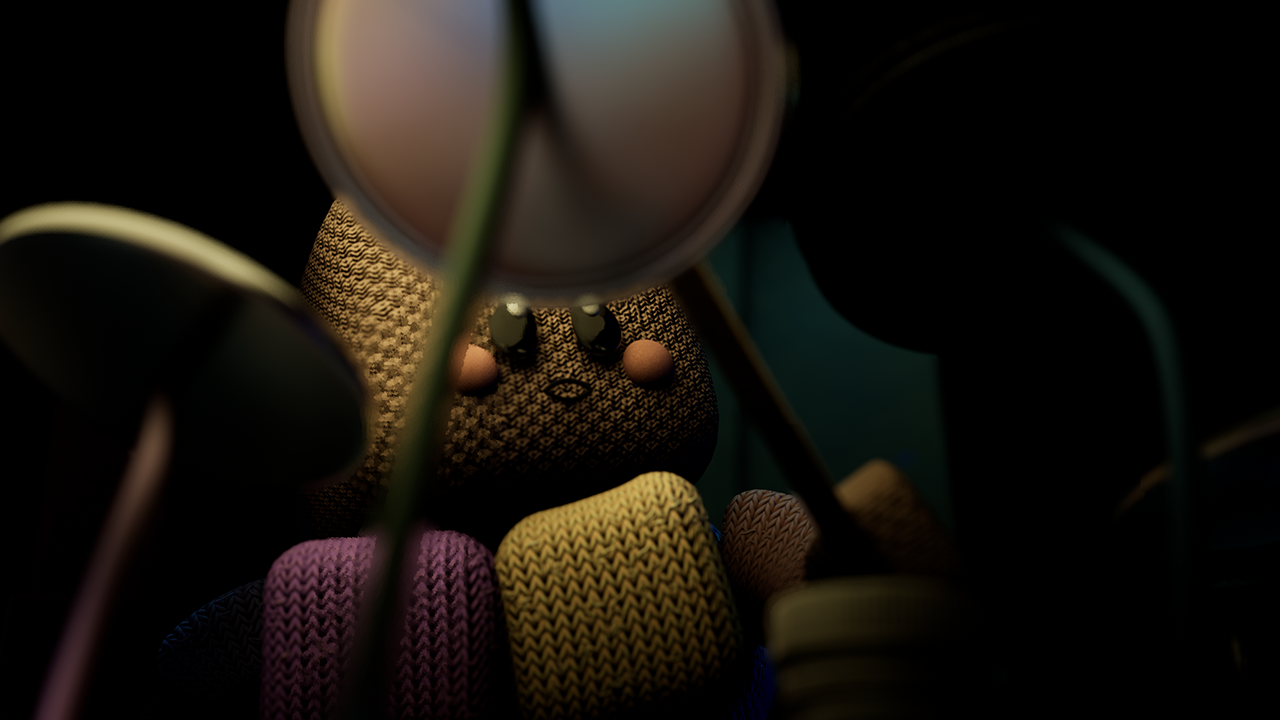 ThreeDee is passionate about the transformative power of creativity and believes in making space for everyone to explore their emotions and express themselves through art.
Then there's Figgi, whose spontaneous performance art inspires others to redefine boundaries and embrace individuality.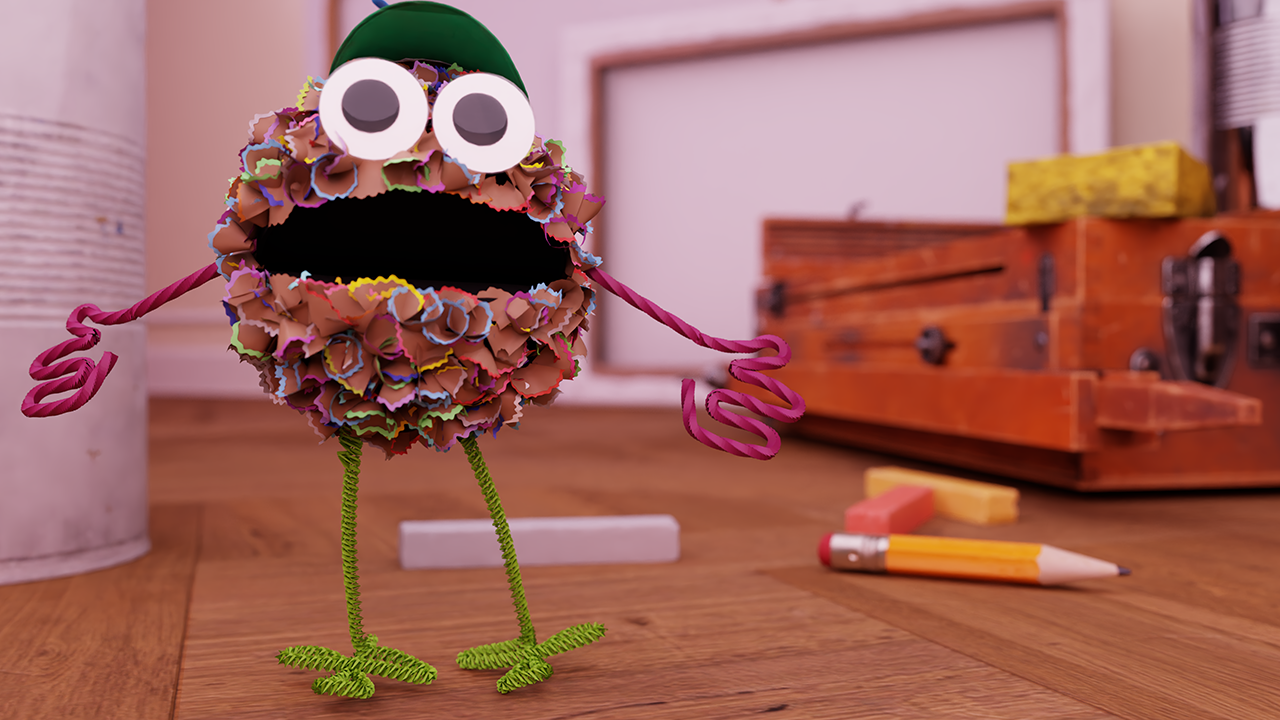 Figgi, the youngest member of the Art Squad.
Rounding out the squad is PuttPupp — a lovable and playful character made of putty erasers — who serves as the class pet.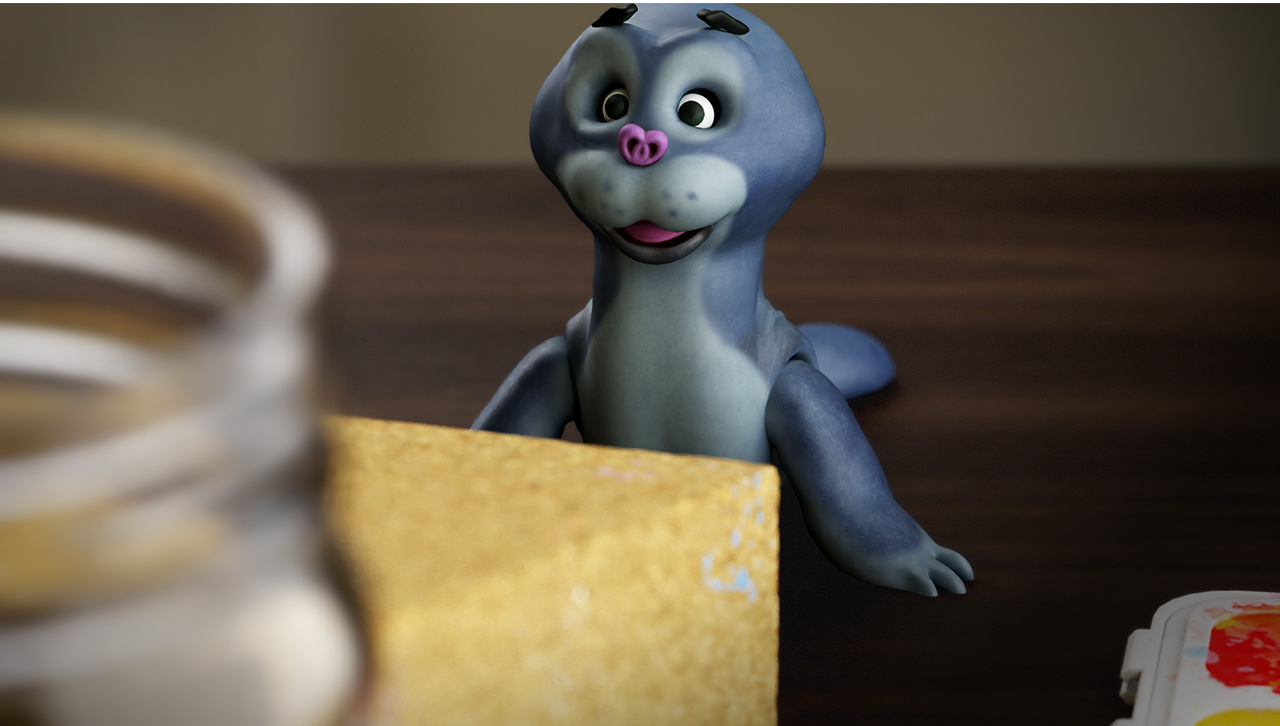 PuttPupp is incredibly expressive and animated with a boundless energy that putts everyone in a good mood.
Art Squad, Assemble
Nizam — matching the demeanor and spirit of his work — is honest. He's not an expert at 3D modeling, nor is he a visual effects artist, and he's not the most adept at production pipelines. However, he does love to draw.
His focus has always been on characters, storytelling and world-building. He built Arteana's Art Squad independently while working in NVIDIA Omniverse, a platform for building and connecting 3D tools and apps.
"As a showrunner, embarking on making a CG animated show without a crew is kind of daunting, but I'm using NVIDIA Omniverse to discover ways to overcome my limitations in this space," Nizam said.
"Speaking as a storyteller first and a non-technical indie creator second, I find Omniverse to be the most user-friendly and versatile way to connect the 3D apps in my workflows I've come to rely on, and enjoy this way of working from concept to final pixel." — Rafi Nizam
Nizam began by modeling each squad member and building production assets in Adobe Substance 3D Modeler using VR. He also utilized the VR app Gravity Sketch to create models for the different objects required in each set or scene.
"Designing 3D character models in VR makes pre-production and look dev possible for an artist like me," he said.
Nizam imported his character into Autodesk Maya for the rigging process — creating a skeleton for the 3D model so that it can move.
His RTX GPU delivered AI-powered, accelerated denoising with the default Autodesk Arnold renderer, resulting in highly interactive and photorealistic renders.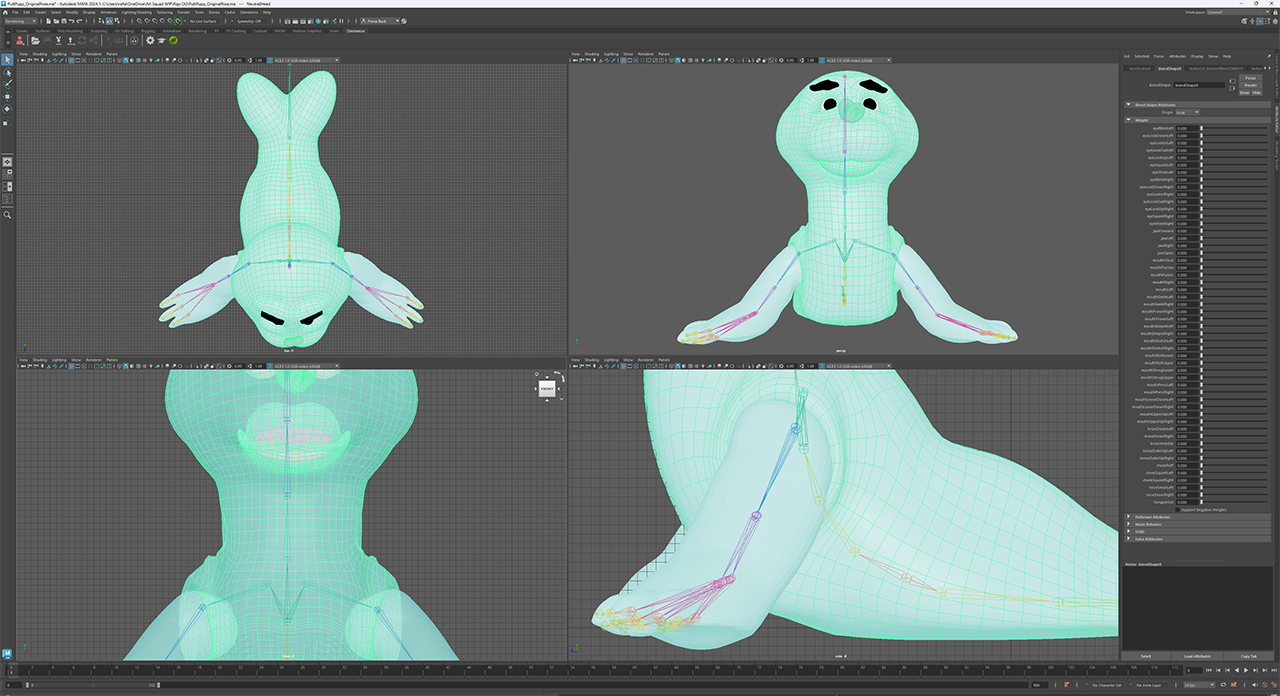 Character rigging in Autodesk Maya.
Nizam then moved to Adobe Substance 3D Painter to create textures and materials, applying them to production assets. NVIDIA RTX-accelerated light and ambient occlusion baking optimized assets in mere seconds.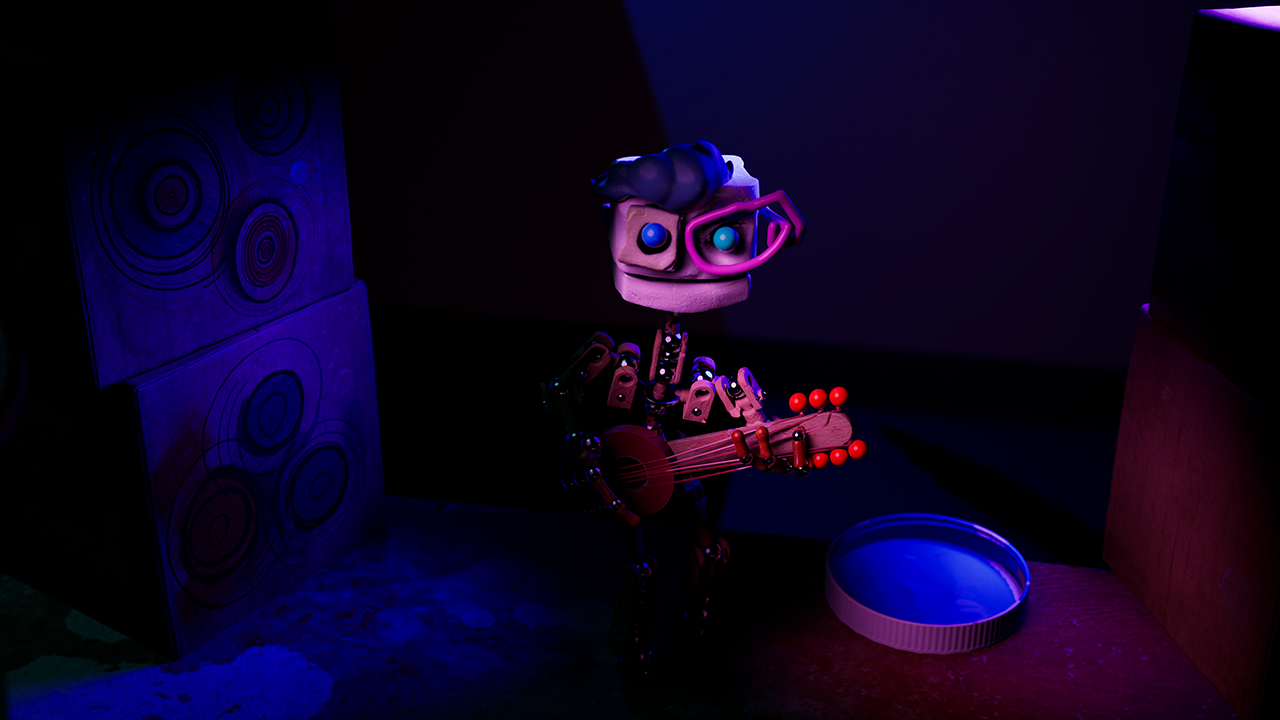 Immaculate textures built in Adobe Substance Painter.
Next, Nizam deployed Unreal Engine to record motion captures via a Perception Neuron suit, creating scenes and camera sequences in real time. NVIDIA DLSS technology increased the interactivity of the viewport by using AI to upscale frames rendered at lower resolution, while retaining high-fidelity detail.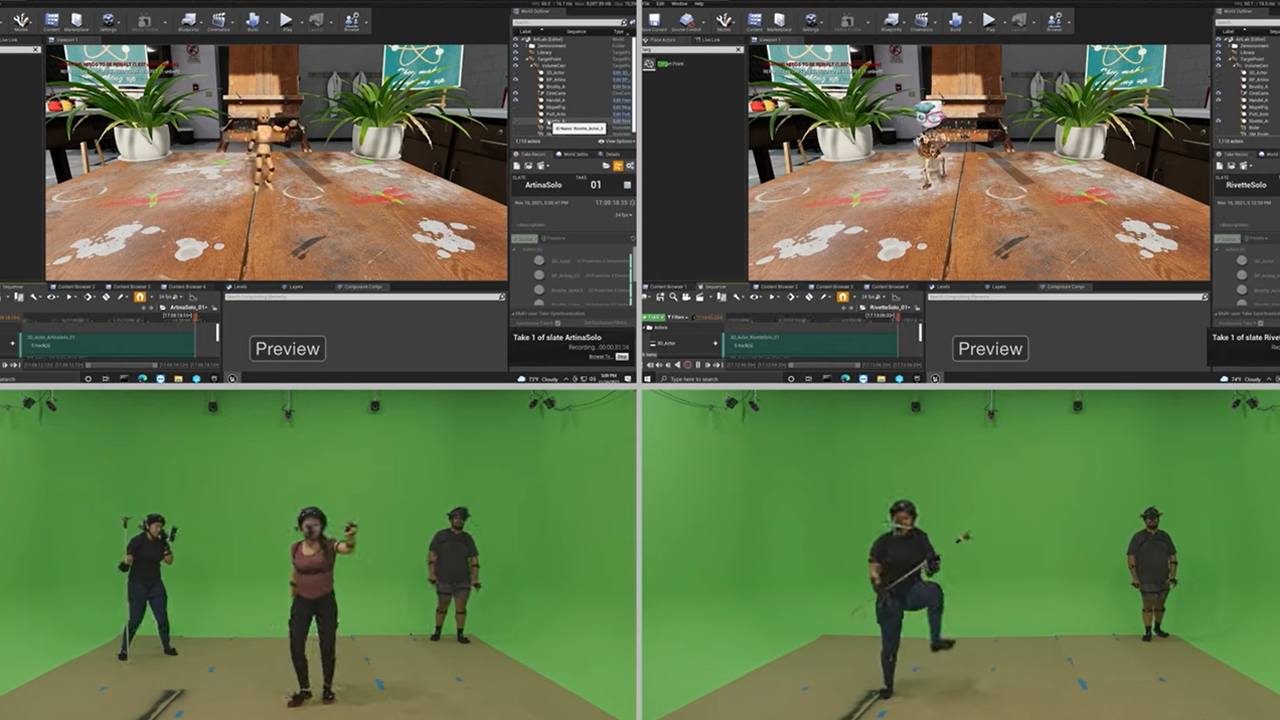 Motion capture with Noitom Perception Neuron suits in Unreal Engine allowed Nizam to be more spontaneous with his work.
"Motion capture fosters experimentation and spontaneous collaboration with performers capturing an abundance of movement, a luxury often untenable for indie projects," said Nizam.
NVIDIA Omniverse's spatial computing capabilities took Nizam's creative workflow to the next level. The Omniverse USD Composer's native VR support enables artists to interactively assemble, light and navigate scenes in real time, individually or collaboratively, in fully ray-traced VR.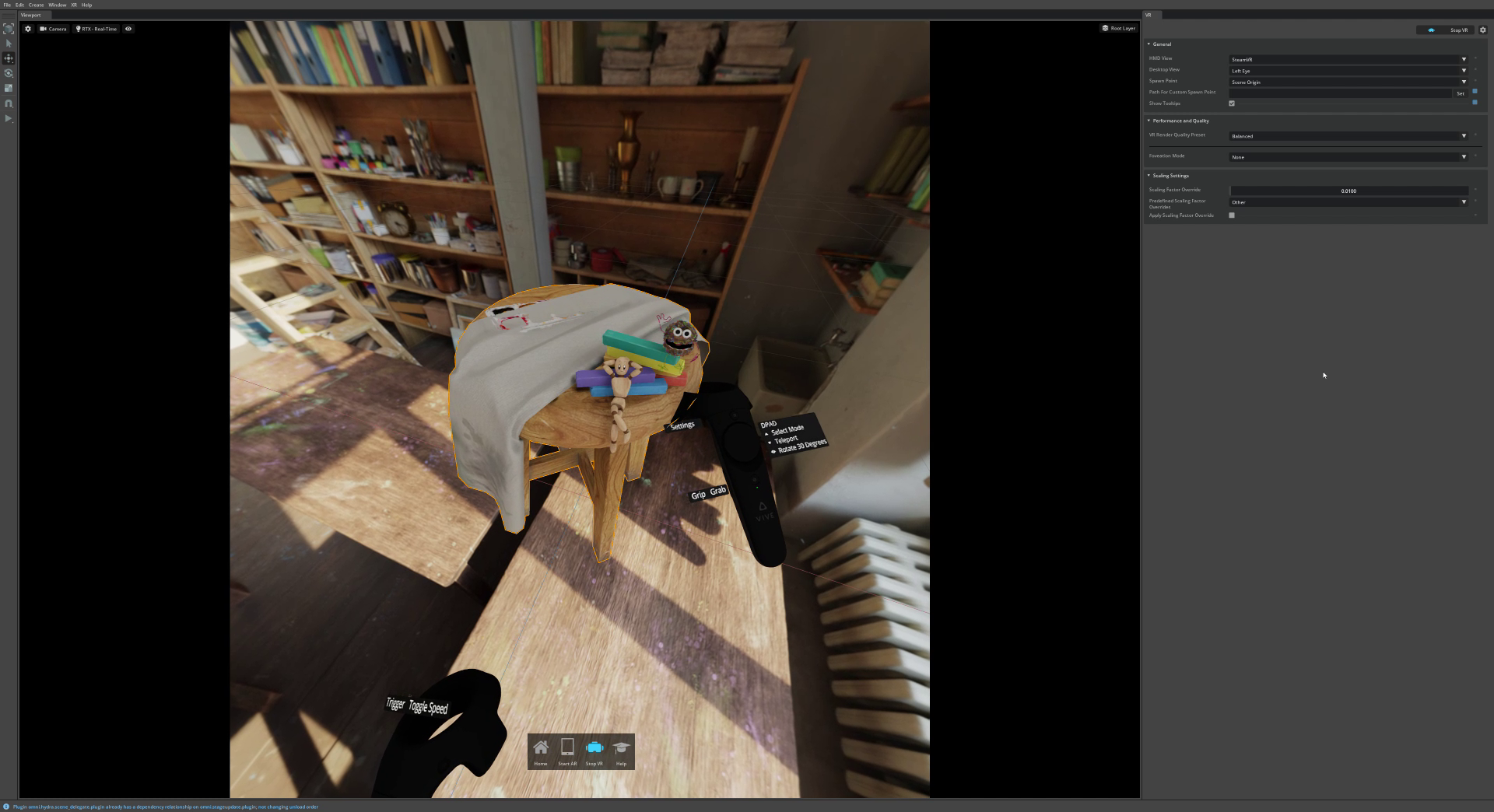 VR in Omniverse USD Composer.
Here, Nizam adjusted scene lighting and approved the overall layout in VR. He then moved to desktop to polish and refine the 3D sequences, reviewing final shots before exporting the completed project.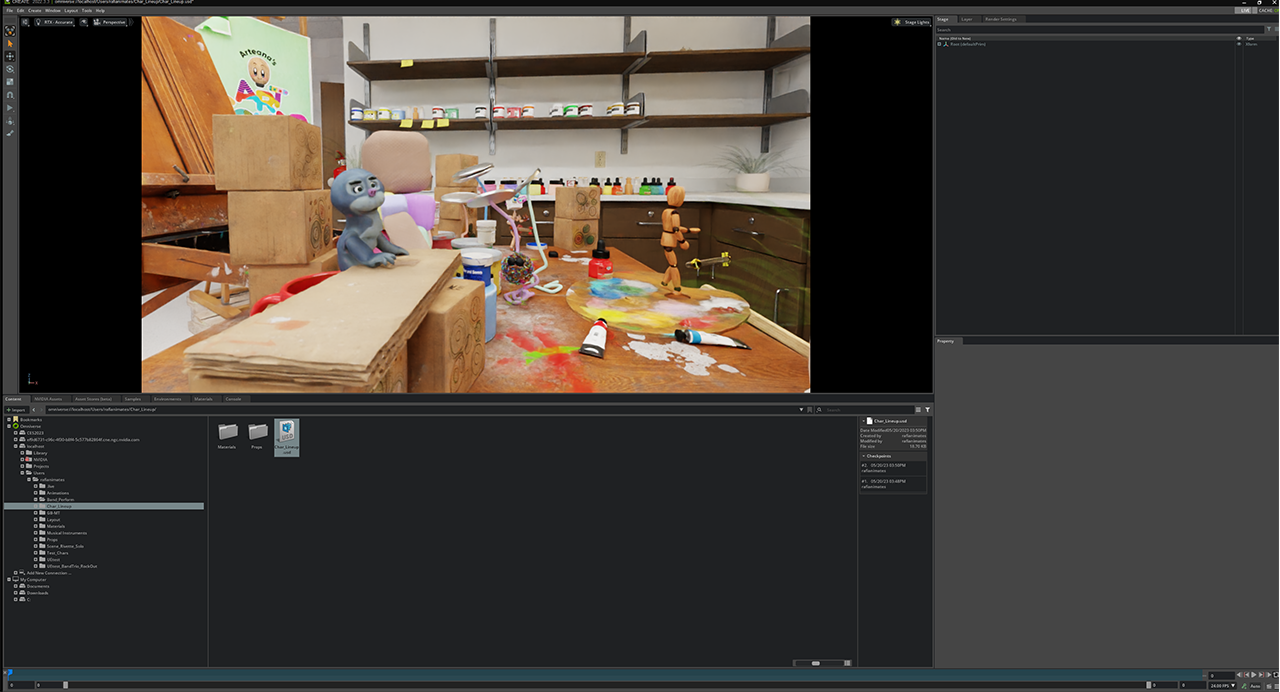 Rendering in NVIDIA Omniverse USD Composer.
Final Renders, Final Thoughts
Nizam is a big proponent of Omniverse, OpenUSD and its ability to streamline 3D content creation.
"Less time and effort, more productivity, cost savings and simpler real-time workflows — I use Omniverse daily for these reasons," he said.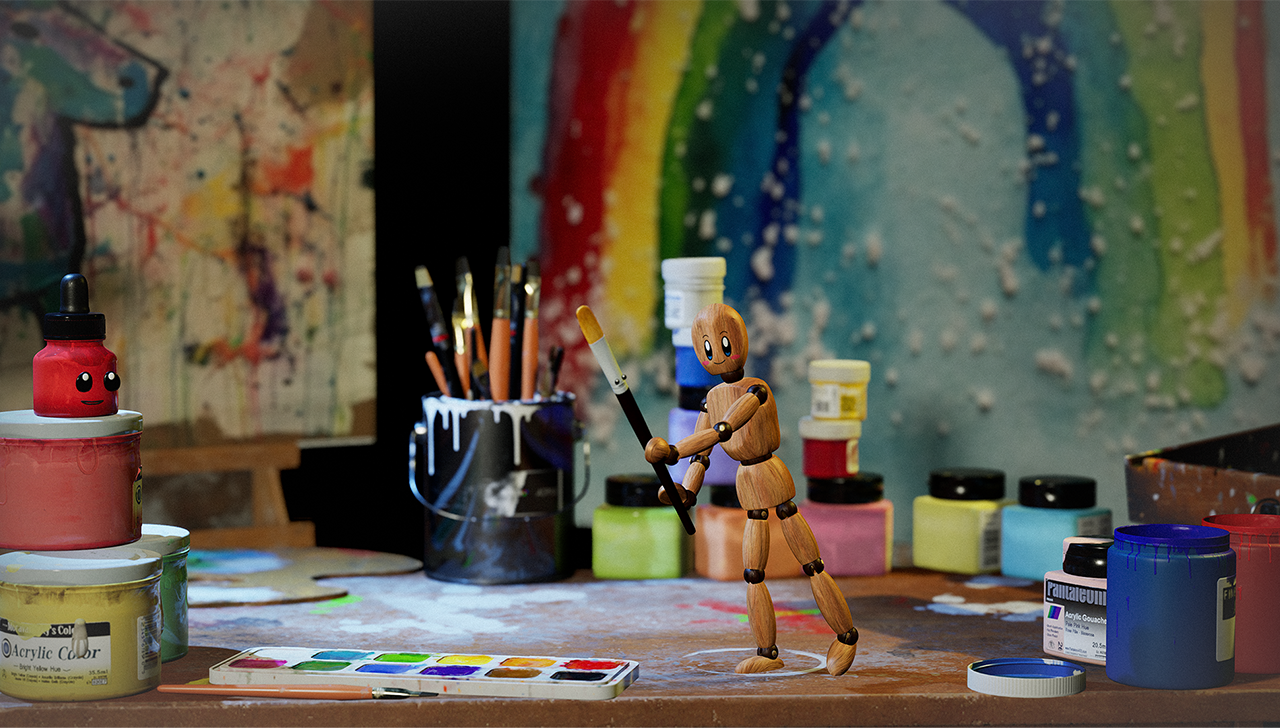 Fun with art at the Junior Art school.
The Omniverse platform has at its foundation OpenUSD, an open and extensible framework for describing, composing, simulating and collaborating within 3D worlds. OpenUSD unlocks Omniverse's potential by enabling movement between 3D apps — artists can transition all individual assets to their desired format with a single click.
Whatcha doin' up there, Arteana?
"All apps were in sync and updated on the fly while I assembled it, thanks to Omniverse being the backbone of my CG creative and production process," Nizam said.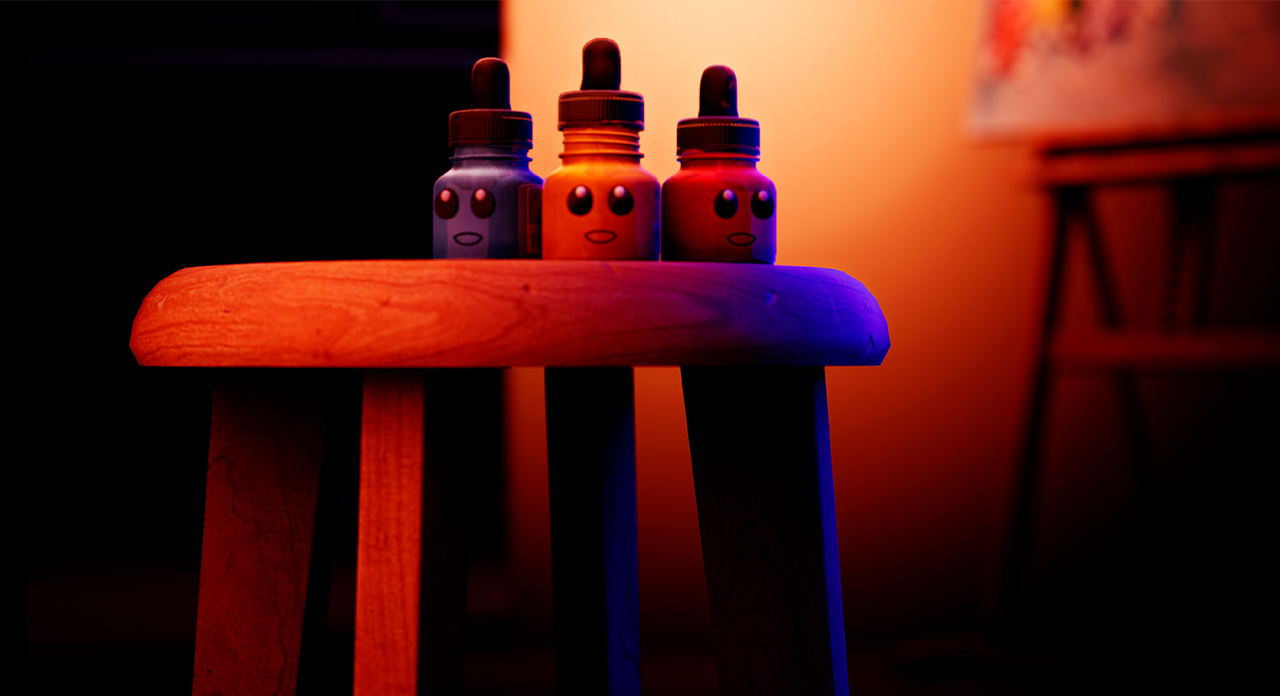 Stunning colors and depth of field.
"I rely on Omniverse Nucleus and Cache as the USD infrastructure for my production pipeline, allowing for seamless collaboration and facilitating cross-application workflows," Nizam said. "Additionally, I utilize various software connectors, which help bridge different apps and streamline the creative process."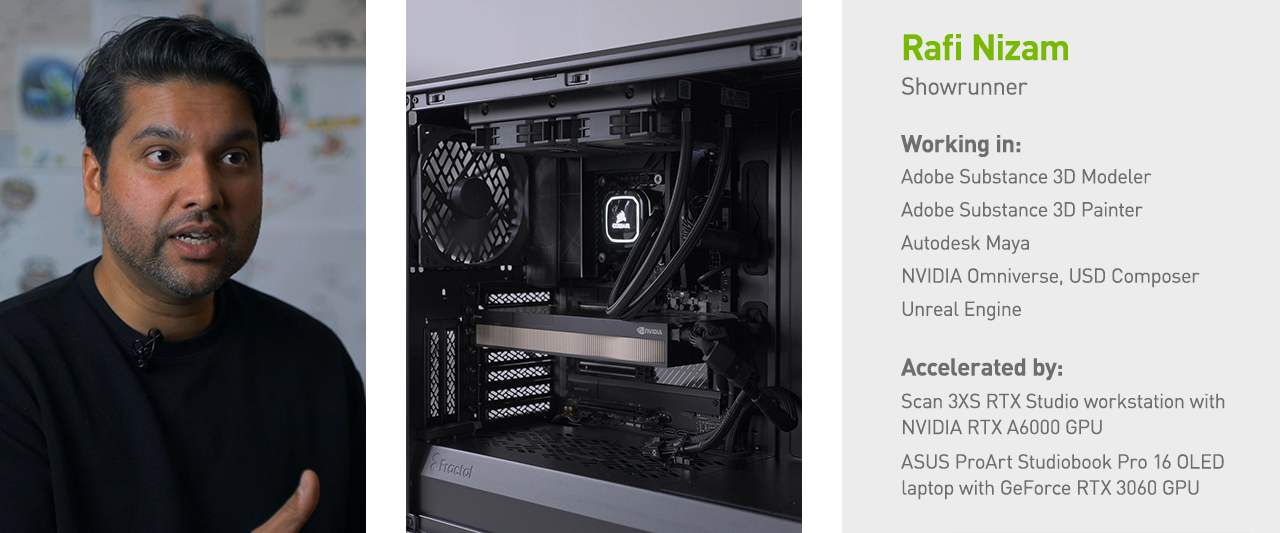 Rafi Nizam is the director and creator of 'Arteana's Art Squad.'
Check out Nizam on Instagram.
Follow NVIDIA Studio on Instagram, Twitter and Facebook. Access tutorials on the Studio YouTube channel and get updates directly in your inbox by subscribing to the Studio newsletter.
Get started with NVIDIA Omniverse by downloading the free standard license or learn how Omniverse Enterprise can connect your team. Developers can get started with Omniverse resources. Stay up to date on the platform by subscribing to the newsletter and follow NVIDIA Omniverse on Instagram, Medium and Twitter.
For more, join the
Omniverse community
and check out the Omniverse
forums
,
Discord server
,
Twitch
and
YouTube
channels.