On March 26th a new AnthemTM update will add NVIDIA DLSS and NVIDIA Highlights to BioWare's co-op action shooter.
Faster Performance In Anthem With DLSS
Deep Learning Super Sampling (DLSS) is an NVIDIA RTX technology that uses the power of AI to boost your frame rates in games with graphically-intensive workloads. With DLSS, gamers can use higher resolutions and settings while still maintaining solid framerates.
Available exclusively on GeForce RTX graphics cards, DLSS is powered by the Turing architecture's Tensor Cores, and in Anthem they deliver up to 40% faster performance:
DLSS helps the most when the GPU is under maximum load and is available for the following settings:
3840x2160: All GeForce RTX GPUs
2560x1440: GeForce RTX 2060, RTX 2070, RTX 2080
To use NVIDIA DLSS in Anthem:
Install our latest Game Ready Driver
Install Windows 10 October 2018 update (version 1809, or higher)
Apply a supported resolution, listed above
Go to Video Settings > Display Settings, and switch on NVIDIA DLSS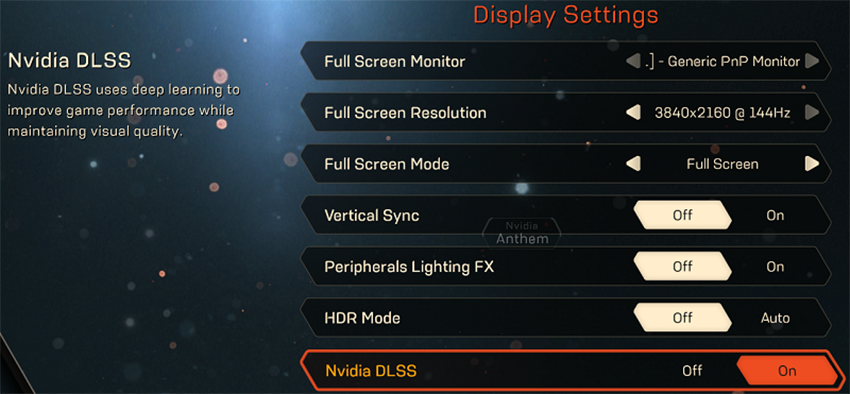 Even though DLSS is now available, our supercomputer never sleeps, and we continue to train and improve our deep learning neural network. When we have performance or image improvements quality, we automatically deliver them straight to your machine via NVIDIA software updates.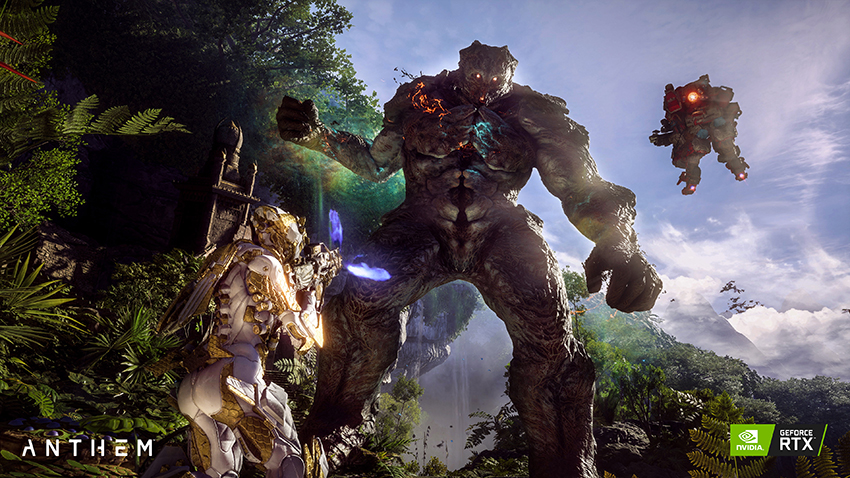 If you have any comments or questions about the current version of DLSS in Anthem, please share them here or in our forums.
Automatically Capture Your Best Anthem Moments With NVIDIA Highlights
NVIDIA Highlights enables GeForce Experience users to automatically capture their best gameplay moments in supported titles. With the release of the March 26th update, Anthem becomes the latest title to offer this feature.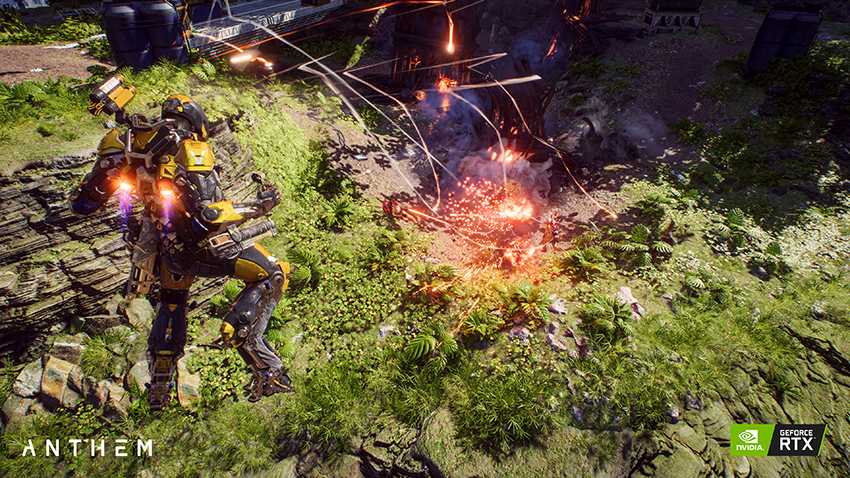 After installation of the new update, and our latest Game Ready Driver, GeForce Experience users will be see an in-game prompt asking if they wish to enable Highlights (if you don't, open GeForce Experience, click the cog on the top right, and switch on "In-Game Overlay" in General Settings).
Once enabled, the following events will trigger NVIDIA Highlights to save a gameplay clip:
Apex Kill – Kill an Apex enemy
Boss Kill – Kill a dungeon boss
Legendary Kill – Kill a Legendary enemy
Multi Kill – Achieve 8+ kills within 10 seconds
Overlook – Interact with an Overlook point [note: captures a screenshot rather than a video]
Tomb Discovery – Interact with a sarcophagus in a tomb
If your Expedition concluded with any of the above occurring, you can click the "NVIDIA Highlights" button on the lower left of the screen to access recordings and screenshots. Alternatively, access them through the "Social" menu, where you will find the Highlights button in the same lower left side position.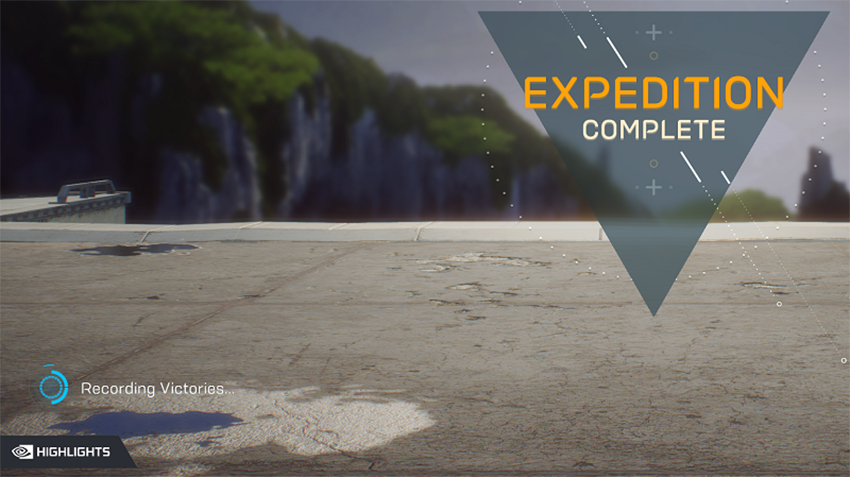 Upon clicking the button, the GeForce Experience in-game overlay will open, enabling you to quickly review, edit and share your Highlights: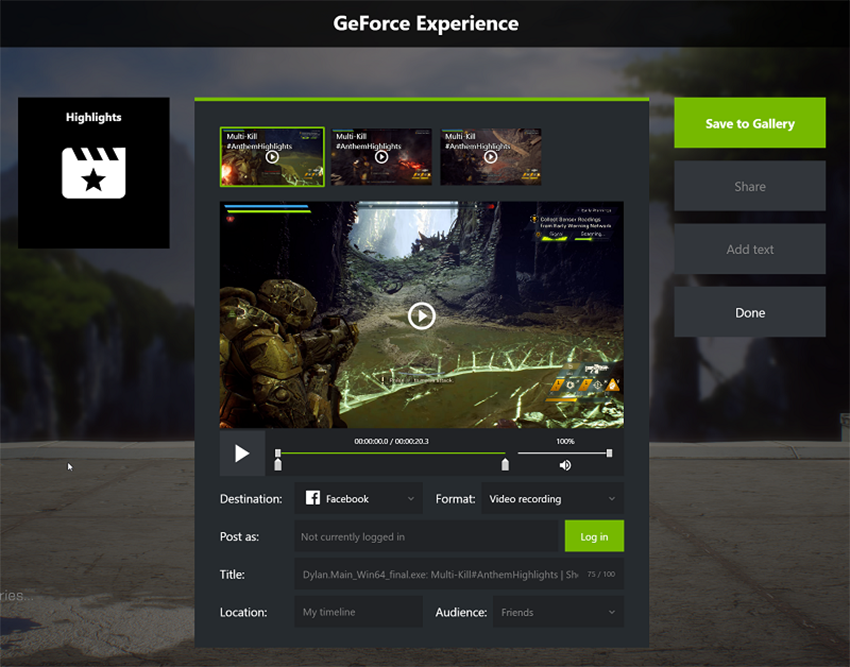 For more game and tech news check out our GeForce.com articles, and if you're interested in updating your system make sure you learn about our GeForce RTX Triple Threat bundle, so you can snag some games on the house.