NVIDIA's working with the world's best developers to bring ray tracing and other technological goodness to the latest and greatest games. Call of Duty®: Modern Warfare® is one of those games, and when it launches October 25th, you'll be able to enjoy rich, immersive GeForce RTX ray-traced graphics.
As part of our PC partnership, we're now giving buyers of participating GeForce RTX GPUs, desktops and laptops a copy of the game, so they can experience Modern Warfare's action and realistic graphics for themselves.
And starting September 19th, you can get Early Access to play the Call of Duty: Modern Warfare PC Open Beta on Battle.net if you've pre-ordered the game, or jump into the free PC Open Beta on September 21st, which ends September 23rd.
For the best experience, be sure to download and install our latest Game Ready Driver from GeForce Experience or GeForce.com.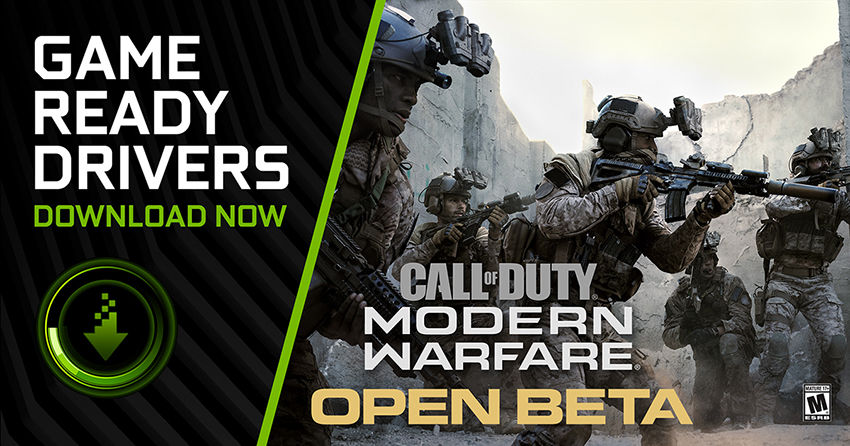 For more on the game and its tech, stay tuned to GeForce.com. In the meantime, learn more about the new GeForce RTX Call of Duty: Modern Warfare Bundle by heading here, or clicking the image below.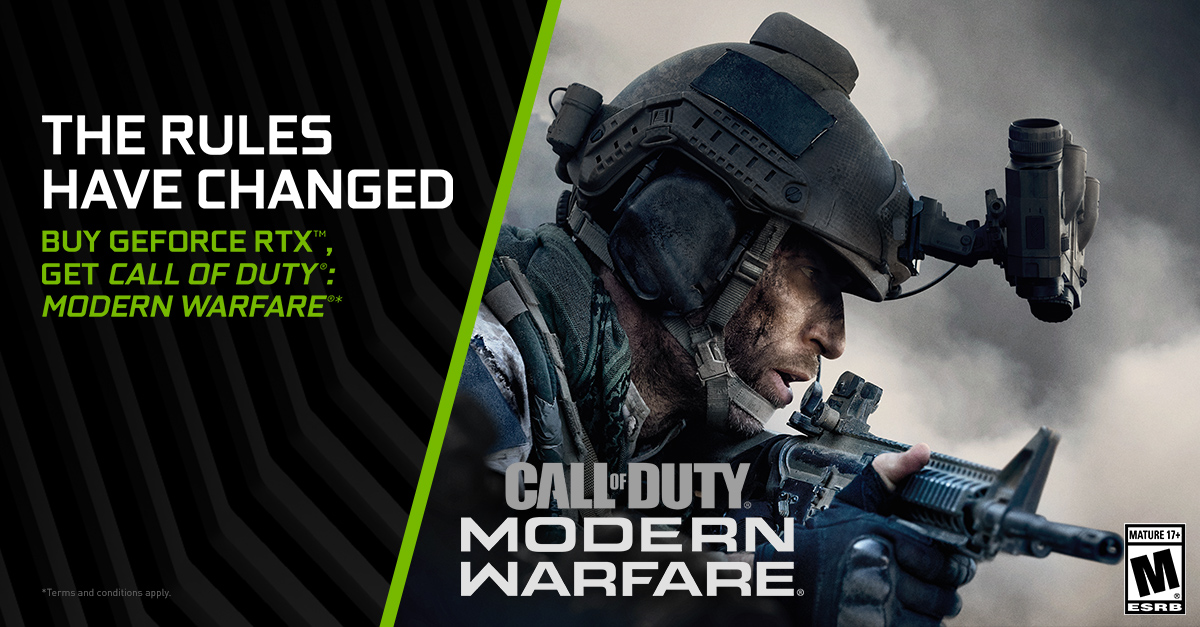 Check product listings closely for participation and availability, as bundle codes cannot be granted for non-participating purchases