Our latest GeForce Game Ready driver delivers day-one optimizations and enhancements for Call of DutyⓇ: Warzone, a new free-to-play massive combat arena for up to 150 players with Call of DutyⓇ: Modern Warfare's signature gameplay.
With a new Battle Royale mode, a new Plunder mode, and new mechanics, which you can read about here, Call of Duty: Warzone brings new and unique gameplay to the Battle Royale genre. To experience Warzone at its very best, our new Game Ready Driver brings new updates for your GPU, ensuring that you can reach 144 FPS with GeForce RTX.
Combined with a high refresh rate G-SYNC monitor, high framerates can give you an edge in competitive multiplayer shooters, with less latency, better target acquisition, and clearer, sharper visuals.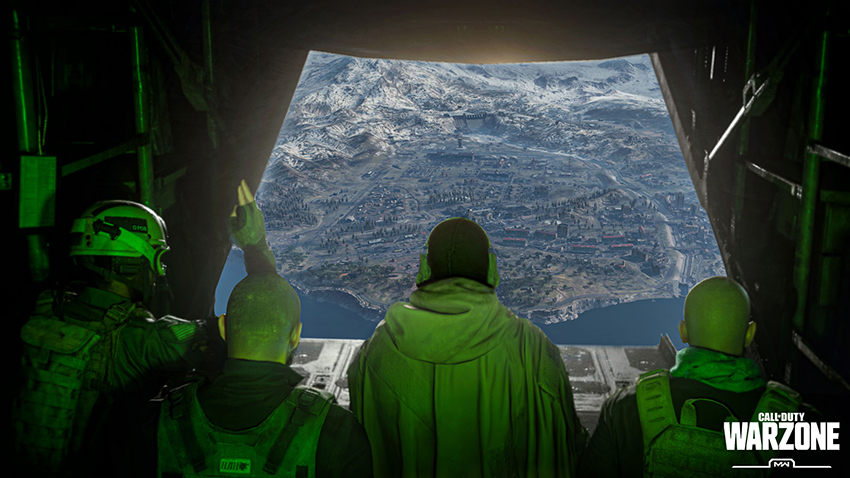 Per Activision, the system requirements for Call of Duty: Warzone are as follows:
Call of Duty: Warzone System Requirements

Minimum
Recommended
Competitive
Ultra
Experience
The Minimum Specs needed to play Warzone
The Recommended Specs to run at 60 FPS in most situations with all options set to medium
The Competitive Specs to run at a high FPS for use with a high refresh monitor
The Ultra Specs to run the game at high FPS in 4K resolution
GPU
GeForce GTX 670 or 1650
GeForce GTX 970 or 1660
GeForce RTX 2070 SUPER
GeForce RTX 2080 SUPER
CPU
Intel Core i3-4340 or AMD FX-6300
Intel Core i5-2500K or AMD Ryzen R5 1600X
Intel i7-8700K or AMD Ryzen 1800X
Intel i7-9700K or AMD Ryzen 2700X
RAM
8GB
12GB
16GB
16GB
HDD
175GB HD space
175GB HD space
175GB HD space
175GB HD space
Network
Broadband
Broadband
Broadband
Broadband
Sound
DirectX-Compatible
DirectX-Compatible
DirectX-Compatible
DirectX-Compatible
OS
Win 10 64-Bit
Win 10 64-Bit
Win 10 64-Bit
Win 10 64-Bit
In addition to delivering those day-one optimizations and improvements for Warzone, it's recommended you install today's driver, and the included version of GeForce Experience, to automatically capture and record your best moments with NVIDIA Highlights. To enable Highlights, load GeForce Experience before you boot Warzone, enter the settings, and ensure "In-Game Overlay" is on. Then load Warzone, and you'll be promoted to activate Highlights.
And at the end of matches and your session, you can review Highlights, trim and edit, and upload to YouTube and social media. Alternatively, access them via GeForce Experience's Gallery at any time by pressing Alt+Z.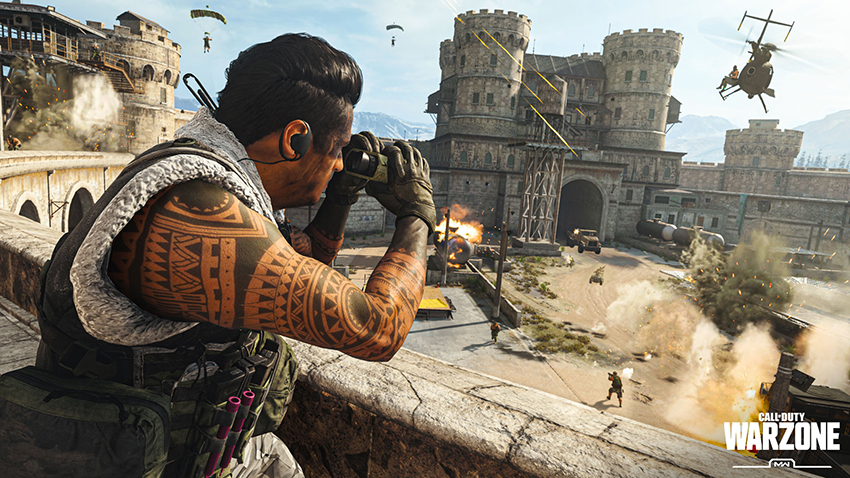 Call of Duty: Warzone GeForce Game Ready Driver - Download Now
You can download the new GeForce Game Ready 442.59 WHQL driver for Call of Duty: Warzone through GeForce Experience, our free, game-enhancing application, which records, streams gameplay, and more. Simply navigate to the Drivers tab and click the big green button to download and install.
If you experience any technical issues with the new Game Ready drivers please post a detailed report on the GeForce.com Driver Feedback Forum, where our Customer Care team can better assist you. And if you're looking for a full list of fixes in this driver, for previously reported issues, head here.