Each week, we bring you news of the latest DLSS and ray tracing integrations in games and apps.
Last week, Cyberpunk 2077: Phantom Liberty launched with full ray tracing and NVIDIA DLSS 3.5 with Ray Reconstruction, giving GeForce RTX gamers the best experience possible in the critically-acclaimed expansion.
Cyberpunk 2077's DLSS 3.5 Ray Reconstruction technology is an incredible leap forward for image quality and immersion, made possible by the Tensor Cores exclusively found on GeForce RTX GPUs:

Screenshotting pros, known as Digital Artists and Virtual Photographers, have produced stunning in-game Ray Reconstruction-enhanced shots - take a look at a few from André Revolution, chris177uk, Eul Keke, and Stephanie J below: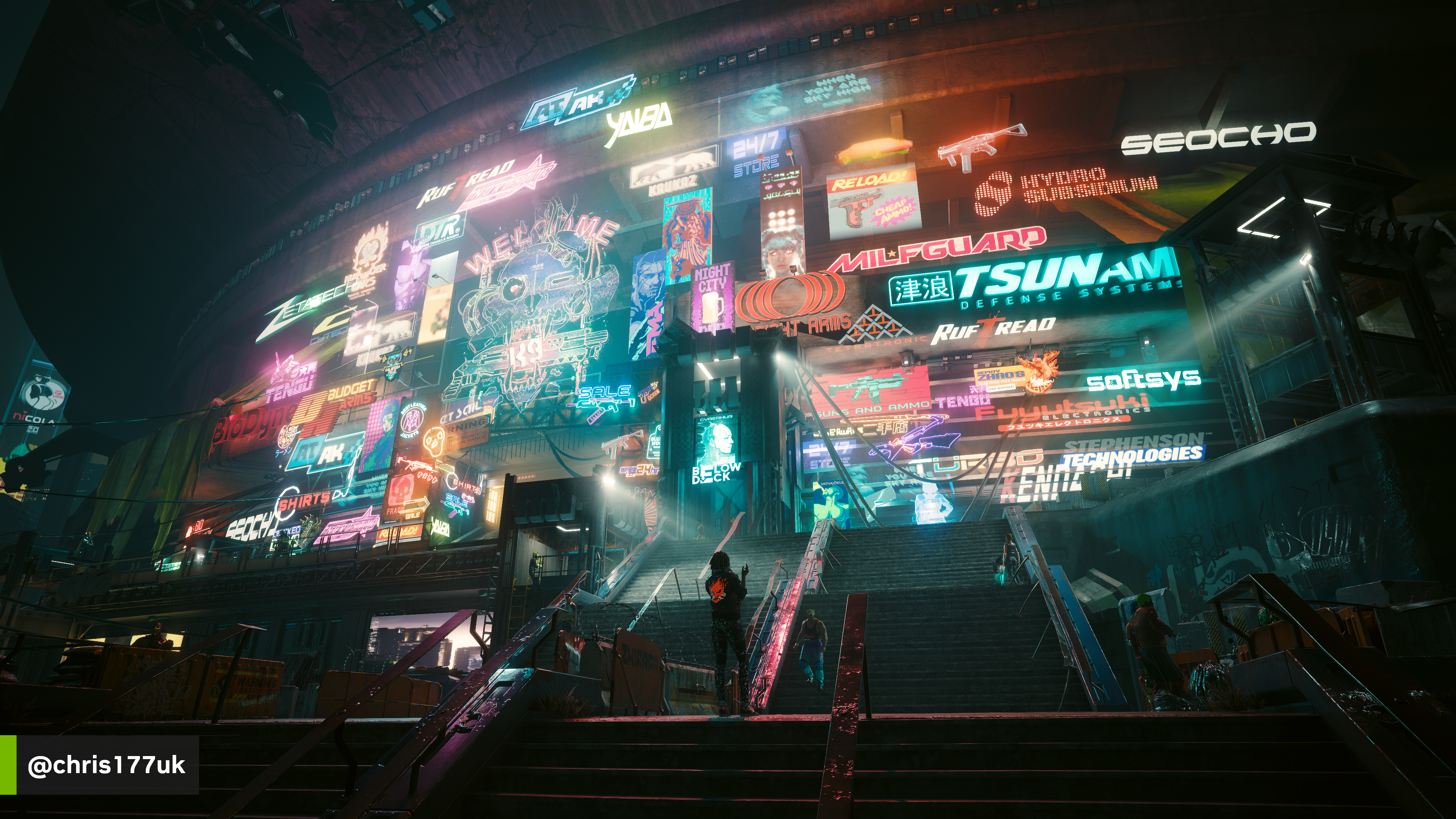 This week, the DLSS train keeps on rolling with the release of The Lamplighters League. Plus, DESORDRE: A Puzzle Game Adventure has upgraded to full ray tracing, Lodestar available now with DLSS 2, and Deliver Us Mars has added NVIDIA Hybrid Ray Tracing Translucency, further enhancing the game's graphics.
For all the details, read on.
The Lamplighters League Launching Today With DLSS 2
Sneak, steal, and shoot your way through a world of pulp adventure in The Lamplighters League. Globetrot across a variety of exciting locales around the world and outwit your enemies in strategic turn-based combat - and, if you play your cards right, you might just save the world.
Harebrained Schemes, the creators of The Shadowrun Trilogy and BATTLETECH, bring you an all-new world set in an alternate 1930s, where a tyrannical cult called the Banished Court stands on the cusp of world domination. For millennia, all that stood between this sinister cabal and their plans were a band of heroic scholars known as the Lamplighters League. Recruit a team of misfits and scoundrels with unique abilities and unforgettable personalities, and chase the Banished Court to the ends of the earth in a mix of real-time infiltration, turn-based tactical combat, and a character-driven story of adventure and intrigue.
Launching today, October 3rd, The Lamplighters League boasts out of the box support for DLSS 2, giving GeForce RTX gamers the definitive day 1 experience.
Lodestar Available Now With DLSS 2
Squad up with friends in Lodestar, an online co-op adventure game where you solve puzzles, gather resources, and mine asteroids in your very own space odyssey. Traverse and conquer hostile planets to find your way home. Can you survive long enough, or will you suffer the fate of the previous crew?
GeForce RTX gamers can activate DLSS 2 to accelerate performance as they embark on their own space adventure in Lodestar.
DESORDRE: A Puzzle Game Adventure Upgrades To Full Ray Tracing
SHK Interactive's DESORDRE: A Puzzle Game Adventure, launched with DLSS 2 in June, helping GeForce RTX gamers get faster performance in the parallel worlds players jump between as part of an experimental therapy program. In August, it became one of the world's first Unreal Engine 5.2 games, and upgraded to DLSS 3.
Now, DESORDRE has been upgraded with optional fully ray-traced graphics, for gamers with the fastest hardware. Using freely available NVIDIA RESTIR Global Illumination and RESTIR Direct Illumination SDKs, lighting, shadows and reflections are rendered with a unified, higher quality path-traced technique, further enhancing image quality.
Deliver Us Mars Adds Another Ray-Traced Effect - Watch The Trailer
KeokeN Interactive's Deliver Us Mars launched earlier this year, continuing the story of Deliver Us The Moon, an early RTX game that was greatly enhanced by NVIDIA technologies. At launch, Deliver Us Mars boasted DLSS 3, NVIDIA Reflex, ray-traced reflections, and ray-traced shadows.
Today, a new update will further enhance Deliver Us Mars with NVIDIA Hybrid Ray Tracing Translucency, enabling reflection and refraction on windows, helmets, cockpit glass, and other transparent and translucent surfaces throughout the game.
See it in action alongside the ray-traced reflections and shadows in a new Ray Tracing and DLSS 3 RTX Deliver Us Mars trailer:
Witchfire DLSS 3 Trailer Demonstrates The Magical Performance Multiplier
The Astronauts' Witchfire is a dark fantasy first-person shooter from the creative leads behind Painkiller, Bulletstorm, and The Vanishing of Ethan Carter. Desperate for a chance to triumph in the deadly war against witches, the Church calls on forbidden pagan magic to turn willing sinners into immortal witch hunters called preyers. Armed with powerful spells and fearsome firearms conjured by the best Vatican sorcerers, your mission is to find the infamous witch of the Black Sea, destroy the phantom army that protects her, and retrieve a mysterious artifact that can finally turn the tide of war.
Released last week, Witchfire boasts support for DLSS 3 and Reflex on GeForce RTX PCs and laptops, with performance multiplied on average by 2.3X at 4K: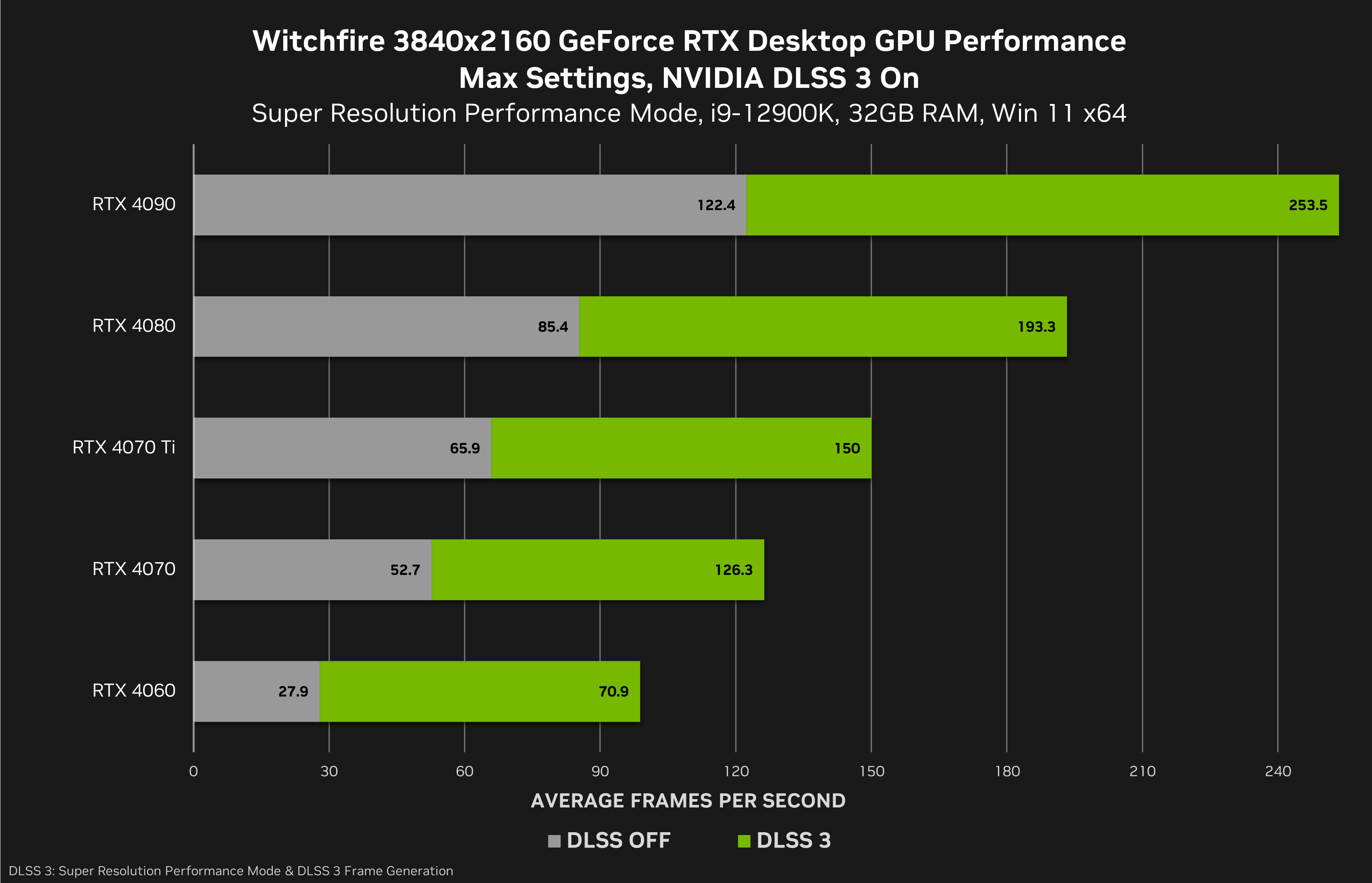 Now, you can see this magical performance multiplication for yourselves in our new Witchfire DLSS 3 performance comparison video:
Check Back Next Week For Even More RTX Games
Each week there are even more DLSS integrations arriving for an array of games. Check back next week for a rundown of the next DLSS and RTX games, and head here to see the complete list of over 340 DLSS-enhanced games and apps.