Each week, we're bringing you news of the latest DLSS and ray tracing integrations in games and apps. Last week, F1Ⓡ 23, Daydream: Forgotten Sorrow, and Layers of Fear launched with DLSS 2, and we shared new trailers and screenshots from upcoming RTX and DLSS games, including Cyberpunk 2077: Phantom Liberty, Party Animals, Warhaven, and Witchfire.
This week, our Unreal Engine 5.2 DLSS 3 plugin has been released, making it even easier for developers to integrate, and we celebrate the release of two new DLSS 2 titles, Forever Skies and Trepang2.
NVIDIA DLSS 3 Plugin For Unreal Engine 5.2 Released
Unreal Engine is an open and advanced real-time 3D creation tool, enabling game developers and creators the freedom and control to deliver cutting-edge real-time 3D content, interactive experiences, and immersive virtual worlds.
In February 2021 the DLSS Super Resolution plugin was released for Unreal Engine 4, making it a cinch for any developer to accelerate the performance of their game or app, further accelerating adoption of DLSS.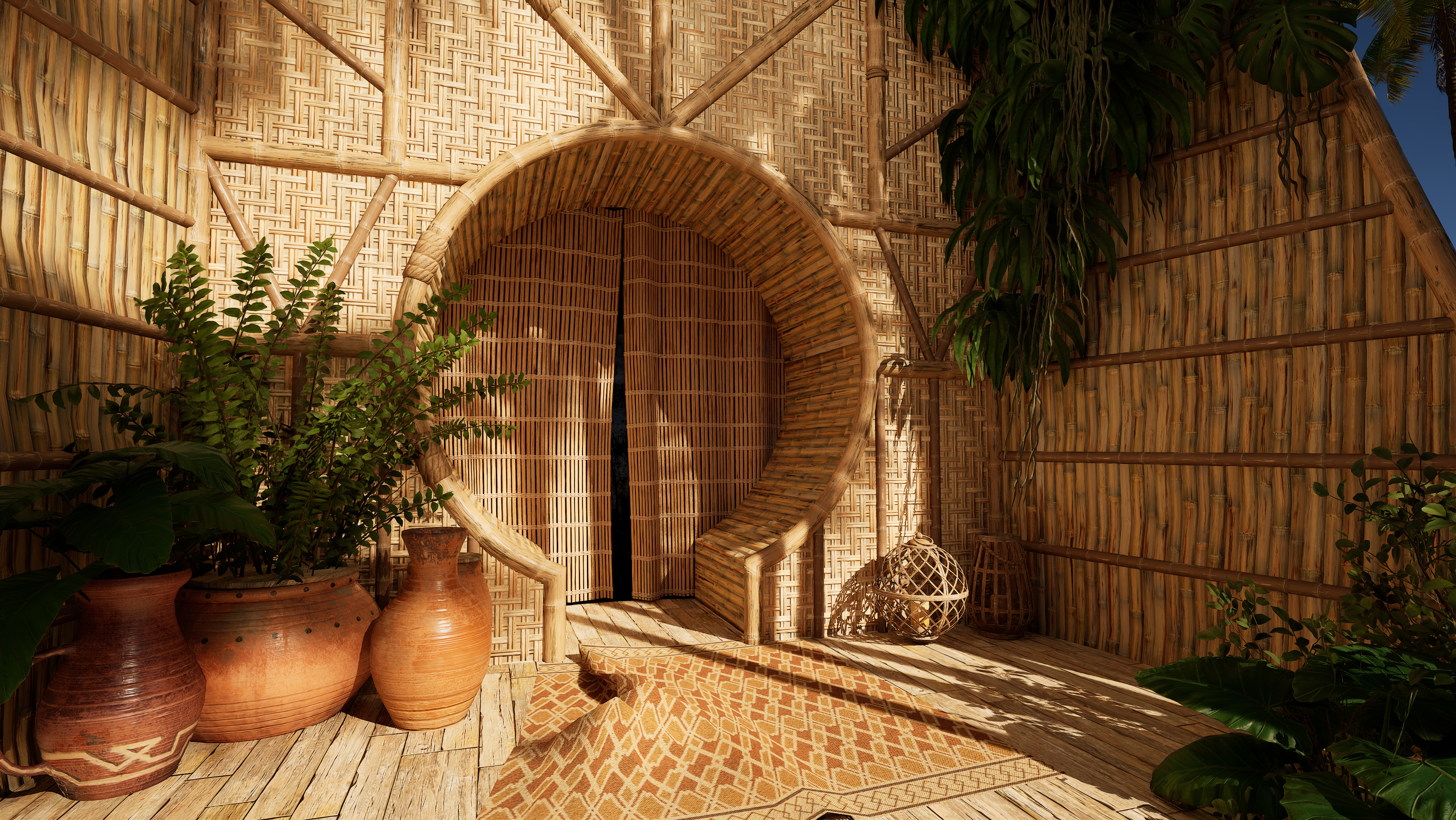 Image courtesy of KitBash3D
Today, Unreal Engine was upgraded with the release of the DLSS 3 Frame Generation plugin for Unreal Engine 5.2. Now all Unreal Engine developers and creators can take full advantage of DLSS 3's AI-powered performance multiplier.
"NVIDIA DLSS 3 introduces truly impressive frame generation technology and the Unreal Engine 5.2 plugin will offer developers a great choice for increased quality and performance of their games." - Nick Penwarden, Vice President of Engineering at Epic Games.
Unreal Engine developers can get started now with help from our plugin integration blog, and we recommend checking out a recent Inside Unreal interview that Epic held with NVIDIA developers, talking in-depth about the new Unreal Engine 5.2 plugin.
Forever Skies Launching June 22nd With DLSS 2
Far From Home's Forever Skies is a first-person post-apocalyptic survival game. Return to Earth, ravaged by an ecological disaster. Fly, upgrade and customize your mobile high-tech airship base. Scavenge resources to survive, face dangers on the surface and hunt for viral pathogens to cure a mysterious illness.
Available in Early Access on Steam from June 22nd, GeForce RTX gamers can enhance their experience from day one thanks to the inclusion of NVIDIA DLSS 2. Check out the Forever Skies Steam page for further details on the game.
Trepang2 Launching Today With DLSS 2
Become the ultimate badass in Team 17 and Trepang Studios' Trepang2, a gory, action-packed FPS set in the distant future. Unleash all hell on your enemies, dodge bullets and leave a trail of destruction in this hardcore and frenetic shooter. You play as an escaped soldier, who has no memories of their past life, but is infused with supernatural abilities. Revenge is on your mind, and you'll stop at nothing to get what you want. Deliver devastating punches, sneak around in the shadows, wield explosive weapons, and give the bad guys a taste of their own medicine.
Launching later today, Trepang2 boasts out of the box support for NVIDIA DLSS 2, ensuring GeForce RTX have the definitive experience from day one.
Warhaven Steam Next Fest Demo Available Now, Full Game Available This Fall With DLSS 3
This Fall, enter battle in NEXON Korea's Warhaven, a visceral 16 vs. 16 third-person medieval-fantasy combat action game created by the minds behind Durango: Wild Lands and Vindictus. Choose among a diverse roster of melee-weapon and magic-based combatants to storm battlegrounds as you see fit. Transform into powerful heroes called Immortals to wield supernatural skill sets, and experience team-based sword-and-magic gameplay like never before.
Ahead of its official release, Steam gamers can now play a DLSS 2-enhanced Warhaven demo until June 26th, featuring 6 soldiers, 4 immortals, 4 maps, and 2 modes, full details of which can be found here.
When Warhaven officially launches this Fall, performance can be accelerated to even greater heights with NVIDIA DLSS 3, and system latency can be reduced with NVIDIA Reflex. Check back closer to release for further details.
Six Steam Next Fest DLSS 2-Enhanced Demos To Try
Until June 26th, you can download demos of upcoming games from Steam as part of Next Fest. Six of these upcoming releases have already added NVIDIA DLSS 2, ensuring GeForce RTX gamers receive the definitive experience now and when the finished games are released. So head on over to Steam and check out the demos for:
Need for Speed Unbound - Volume 3 Available Now
Need for Speed Unbound, the latest edition in the Need for Speed franchise from Electronic Arts and Criterion Games, puts players in the driver's seat of their own street racing fantasy as they outsmart cops and prove they have what it takes to win The Grand, Lakeshore's ultimate street racing challenge. Since its release in November, Need for Speed Unbound has supported NVIDIA DLSS 3, giving GeForce RTX gamers the fastest possible frame rates.
Yesterday, the second in a series of post-launch updates, Need for Speed Unbound - Volume 3 introduced new races, Playlists, events, Daily and Weekly Challenges for the chance to earn XP, along with cosmetics, customizations and new rides, such as the DMC Delorean (1981).
In Volume 3, players will come together for intense stunt-based driving challenges against the clock in new Linkups, allowing them to earn big rewards like the DMC Delorean car. The update also introduces Speed Pass, a new way to get rewarded with free cosmetics and customization items for completing challenges and events across Lakeshore.

Jump in your virtual Need For Speed Unbound car and enable NVIDIA DLSS 3 for the fastest possible racing in Volume 3.
Win An Incredible, Unique Diablo IV GeForce RTX PC
If you're a Diablo IV fan, what better way to play the DLSS 3-enhanced game than with a one-of-a-kind GeForce RTX 4080 PC featuring the daughter of Hatred, Lilith. Made by long-time GeForce Garage collaborator Ron Lee Christianson, this incredible PC is truly unique:
Ron's Diablo IV PC is loaded with the latest tech, to ensure you have the best possible experience when fighting through Sanctuary with DLSS 3 and the game's upcoming ray-traced effects enabled:
GPU: PNY XLR8 GeForce RTX 4080 Verto
CPU: Intel i9-13900K
Motherboard: ASUS TUF Gaming Z790
RAM: PNY XLR8 64GB 3600Mhz
Storage: PNY XLR8 CS3040 1TB & 4TB
Power: Be Quiet Dark Power 1500W
Make sure to follow @Diablo on Twitter to learn how to enter to win this amazing PC.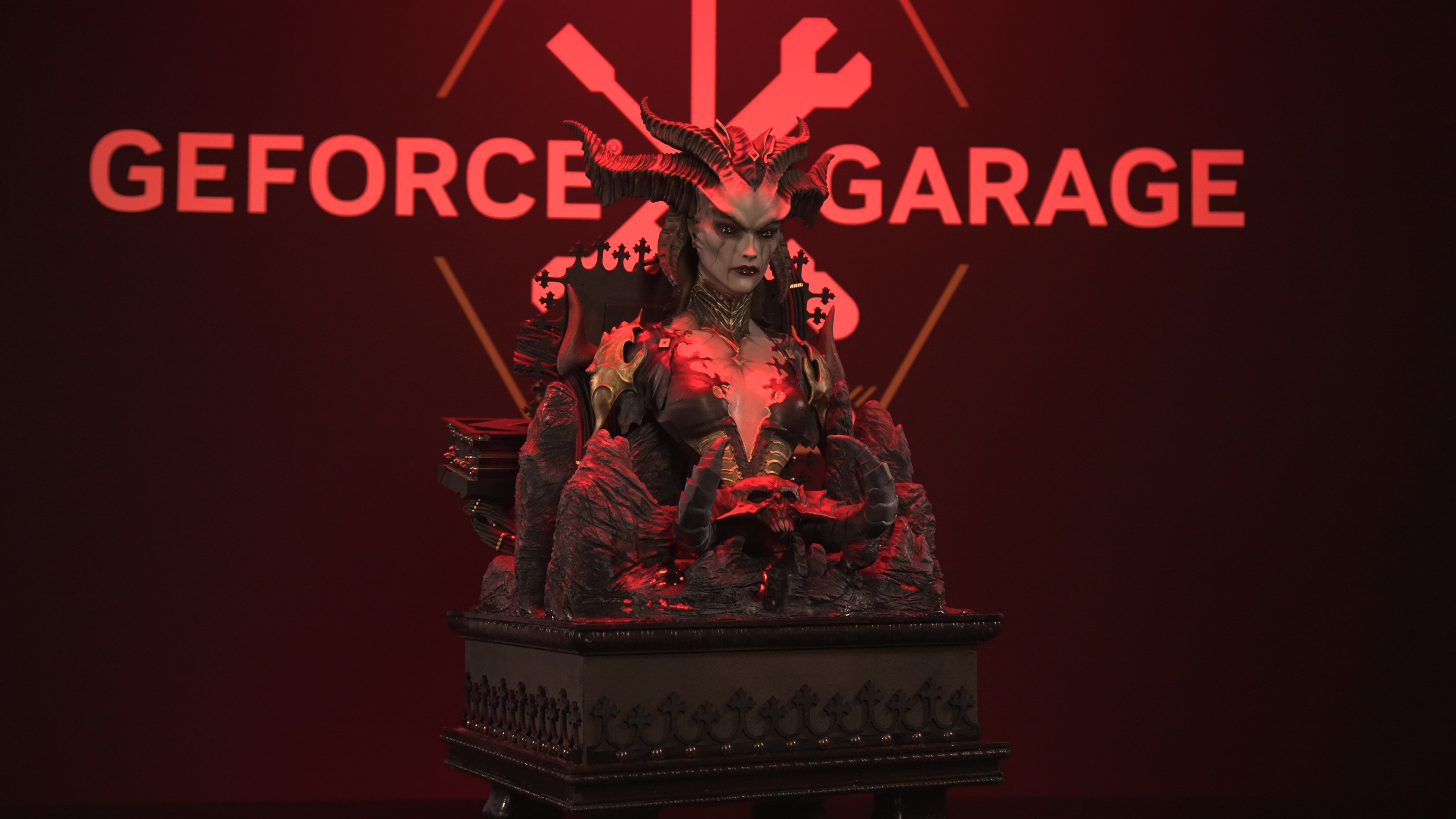 Land Of The Vikings Available Now With DLSS 2
DLSS 2 (and now DLSS 3) can be added to many games with just a few clicks thanks to engine plugins, giving GeForce RTX gamers faster performance and an even better experience. On Steam, there are dozens of indie games leveraging DLSS 2 and its plugins, including Laps Games and Iceberg Interactive's Land Of The Vikings, a survival colony sim and city builder set in the era of the Vikings. Survive harsh conditions and other challenges to build the ultimate Viking settlement.
Check Back Next Week For Even More RTX Games
As you can see, there are even more DLSS integrations dropping into the newest blockbusters and latest indie games, and it's now even easier for developers to incorporate DLSS 3 into Unreal Engine 5. Check back next week for a rundown of the next DLSS and RTX games, and head here to see the complete list of over 300 DLSS-enhanced games and apps.