GeForce Garage: Antec 900 Series, Video 2 - How To Install a Custom Motherboard Skirt
GeForce Garage
,
Videos
,
Guides
The heart and soul of modding is taking the raw material of a chassis, component, or connector and altering it to make it work or look the way you want it to. That's the basis of our second video in the Antec 900 series of skill guides for PC modders, which will walk you through the process of designing and installing a custom motherboard skirt (download the accompanying PDF).
A motherboard skirt is distinct from the chassis itself in that it's added for decorative purposes—in this case, to cover up a couple of existing cable passthroughs in the original Antec 900 design. And it might at first seem like this is a lot of work to that end. But in fact it's quite easy. You can use the same commonplace 16-gauge steel Brian uses in the video, or you can opt for 18-gauge steel or even aluminum, both of which are a bit easier to work with. You'll be using the same tools shown in this series of skill guides as well as the first one, and the skills you'll employing are the ones all modders need to be acquainted with for pro-level work.
In other words, this skill guide not only allows you make the most of the space inside the Antec 900, but also helps you to refine your skills and technique so that you won't hesitate to trim away that cable tab, construct paths for watercooling loops, or even rebuild the fascia to suit whatever design comes to mind. The more familiar you become with these techniques, the less effort they'll take, and the more often you'll use them to create PCs that look as slick, sleek, and powerful as they run.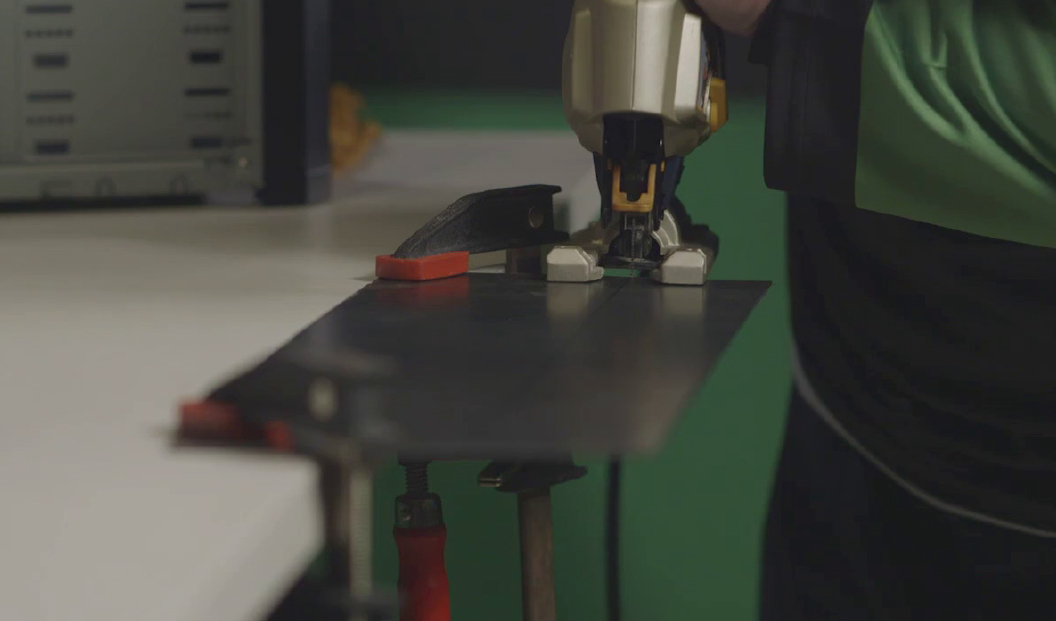 It's worth mentioning again that if you don't own the tools used in these skill guides, you have lots of options until you're ready to invest in your own; you can borrow them from friends, for instance, or see if Google can come up with any "tool lending libraries" or "tool lending centres" in your area.
And when you're finished, come back to GeForce Garage where we'll be waiting for you with even more video guides for modding like the pros.
For other skill guides involving the Antec Nine Hundred: