Description
Description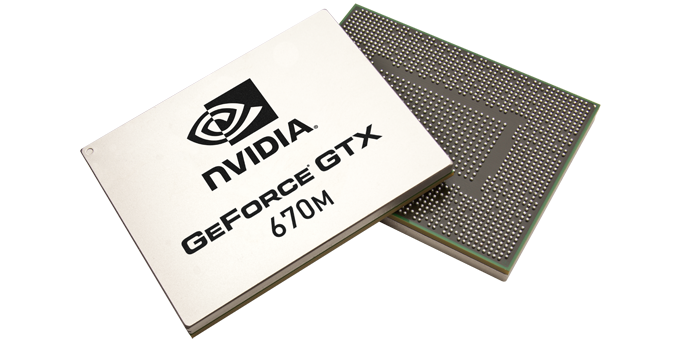 Gear up with NVIDIA GeForce GTX 670M series dedicated graphics for double your gaming performance1
Charge ahead with NVIDIA GeForce GTX 670M, up to 35% faster than GeForce GTX 660M. Play the most demanding games at blistering frame rates with extreme special effects. Get continuous performance updates for your NVIDIA® GeForce® notebook graphics with NVIDIA® GeForce™ drivers.
Equip your notebook with the very best in gaming tech with GeForce GTX
Immerse yourself in the #1 3D technology for notebooks, NVIDIA 3D Vision, which automatically converts over 650 games like Battlefield 3 into eye-popping 3D. Feel the difference with NVIDIA PhysX technology, bringing games to life with dynamic, interactive environments. NVIDIA® SLI® technology gives you twice the gaming dominance with two GTX GPUs.
Get great performance and great battery life with NVIDIA Optimus technology
NVIDIA Optimus is the industry's only fully automatic switchable graphics technology for your PC, giving you the performance of dedicated graphics when you need it, and conserves your battery when you don't. Whether you're editing a video, surfing the web, or playing a 3D game, NVIDIA Optimus technology selects the perfect balance of performance and battery life.
1 - Compared to performance range of GeForce GT 600M series vs. GeForce GTX 600M series.