GeForce Garage: An Ultimate RGB Elite Performance Build Powered by GTX 1080 Ti
GeForce Garage
,
Guides
,
Videos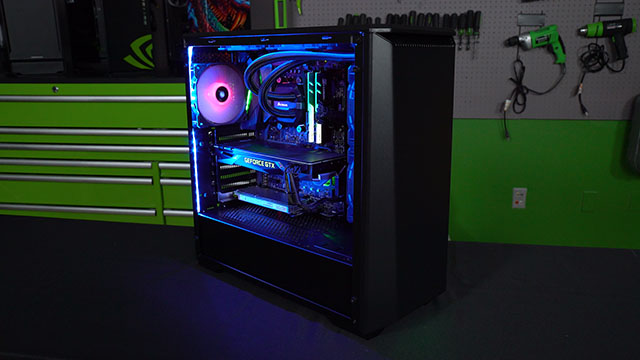 We found the ultimate way to marry NVIDIA, AMD and Intel in one machine! The components from each of these computing giants take chief positions in this rig. Our GeForce GTX 1080 Ti will govern GPU-crunching duties. AMD's Ryzen 7 1700X is on CPU duties with Intel managing blazing-fast system storage needs.
For this we decided to give Team Red a go and paired AMD's new Ryzen 7 1700X 3.4GHz 8-Core Processor with a GTX 1080 Ti GPU to create a marvelous custom PC. From top to bottom, the focus was to build a machine that will easily carve through system-intensive applications. This not only includes today's most demanding games but also pro-style productivity solutions like Adobe Premiere Pro where both GPU CUDA cores and CPU multicore-count are leveraged.
The new 14nm die from team Red is based on AMD's high-performance x86 Core "Zen" CPU microarchitecture and features an 8-core / 16-thread configuration (2-threads per core), which is unlocked for skilled overclocking to yield additional speed and performance. The new microarchitecture is also more energy-efficient than previous generations from AMD, adding further value to our Ultimate RGB Elite Performance GeForce GTX 1080 Ti Gaming PC. Our NVIDIA GeForce GTX 1080 Ti Founders Edition from ASUS is an equally affordable option among our flagship 10-series GPU. The ASUS 1080 Ti FE is powered by our award-winning Pascal GPU architecture. With its unprecedented 11GB video buffer, this card is the definitive solution for both 4K and VR gaming application without compromising on in-game settings.
Like all GeForce GTX GPUS, the GTX 1080 Ti Founders Edition opens the door to all the free software bells and whistles, which have become indispensable for gamers. At the top among them is GeForce Experience, featuring comprehensive and intuitive game management, deep and engaging social features to Share your greatest gaming moments as well as no-hassle one-click game optimization to enhance performance in your favorite games. Be sure to Sign-up! Your GFE account also serves as an automatic entry into all the tie-in giveaways where you can win game codes for hot new titles, Closed-Betas, in-game items, new GPUs and more.
For more insight, take a peek at the deep well of cutting edge technologies leveraged in our revolutionary Pascal GPU architecture.
Today Ryzen 7 and Pascal's 1080 Ti come together to create a build for the ages, the Ultimate High End RGB GeForce GTX 1080 Ti Gaming PC for demanding professionals and soda-bearing virtual warriors. Now let's go over the full list of components within.
The RGB Build
Component

Product

Price*

Graphics Card

ASUS GeForce GTX 1080 Ti Founders Edition

CPU

AMD Ryzen 7 1700X 3.4GHz

Cooling

Corsair H100i v2
2x Corsair SP120 RGB 120mm Fans

Motherboard

ASUS CROSSHAIR VI HERO

RAM

G.Skill TridentZ RGB 16GB 3200MHz

Storage

Intel 750 Series 400GB PCIe
Samsung 850 EVO 500GB

PSU

Corsair RMx 750W

Chassis

Phanteks Eclipse P400 Mid Tower

Total Price

$2421.28
*Please note: All prices are those at the time of writing.
---
Graphics Card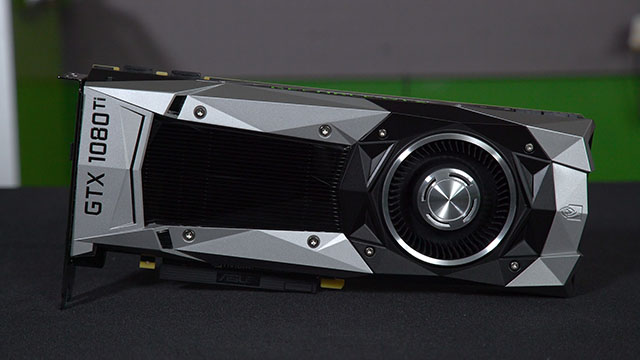 ASUS GeForce GTX 1080 Ti Founders Edition: $695.00
Holding true to the original reference design, the ASUS 1080 Ti FE is among the more affordable ways to obtain one of the fastest video cards on the planet. Looking to step up your game and step above 1080p display resolutions while maintaining 60+ FPS in today's most intensive games? Or maybe you want to leverage your NVIDIA Gsync monitor and sync blistering high refresh rates with high framerates in your favorite games. Or brave immersive worlds of Virtual Reality and 4K gaming with ease...?
The ASUS GTX 1080 Ti FE features a massive 11GB video buffer using GDDR5X video memory clocked at 11Gbs with a 352-bit memory interface. The card sports a 1480MHz Core Clock with a 1582MHz Boost Clock and is carrying 3584 NVIDIA CUDA Cores.
The port and connectivity options include 1x HDMI 2.0, 3x DisplayPort and a single DP-DVI adapter for DVI-support for displays and VR headset devices. The 1080 Ti is for the gamer who demands max quality visuals and full-tilt in-games settings for every title they play.
---
CPU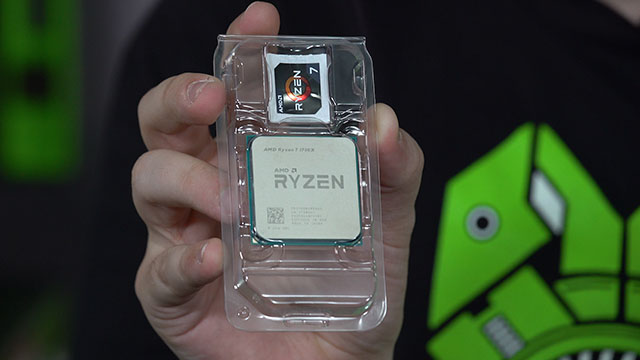 AMD Ryzen 7 1700X 3.4GHz: $349.99
Our chosen Ryzen 7 1700X CPU has caused quite a stir with builders and enthusiasts boasting performance on par with an Intel i7-6900K for a fraction of the price. The CPU features 8 physical cores (octa-core) with support for 2-threads per core. That gives 16-threads to burn through multi-threaded applications.
Ryzen 7 uses AMD's Socket AM4 for supported motherboard. The base operating clock of our die is a hefty 3.4GHz with a max Turbo frequency of 3.8GHz. This is an "unlocked" processor which supports careful overclock tweaking and tuning. Like others in the Ryzen family, the X1700X is equipped with AMD's eXtended Frequency Range technology (XFR) where clock speeds can scale up beyond ordinary limits based on workload and CPU cooling solution. It has a 16MB L3 Cache, a 4MB L2 Cache, and support for high frequency DDR4 memory and it can be had for a price that's about 66% less than the competition.
---
Motherboard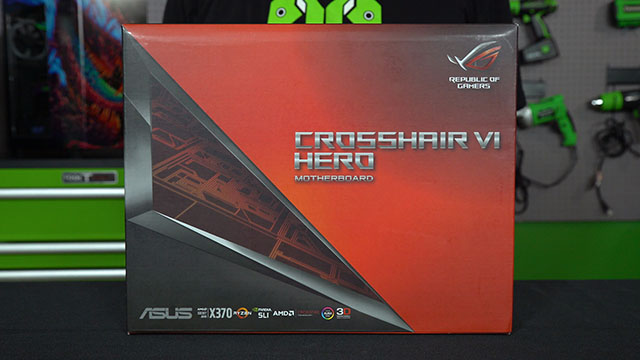 ASUS CROSSHAIR VI HERO: $239.99
---
Builders take note; the leading AM4 socket motherboard is also one of the most value-oriented solutions on store shelves. The Crosshair VI Hero is a badass menacing looking board with its black PCB and RGB accents using the included RGB-strip headers.
The boards features the company's tried and true 5-Way Optimization offering simple 1-click overclocking of the entire system. Socket AM4 boards offer support for today's most cutting edge features and the Crosshair is no exception. It features impeccable gaming connectivity options including front-panel USB 3.1, M.2 and rear I/O USB 3.1 Type-A and Type-C.
We also have DDR4 support up to a smoking 3200MHz, a wealth of USB ports in a variety of flavor, 8x SATA 6G ports, 2x PCIe 3.0 x16 slots, 1x PCIe 2.0 x16 slot and 3x PCIe 3.0 x1 slots for expandability and multi-GPU solutions.
ASUS has carefully selected premium alloy chokes and MOSFETS components to offer incredibly smooth voltage delivery for reliably stable system operation, making this an excellent foundation for our Ultimate High End RGB Gaming PC build.
---
RAM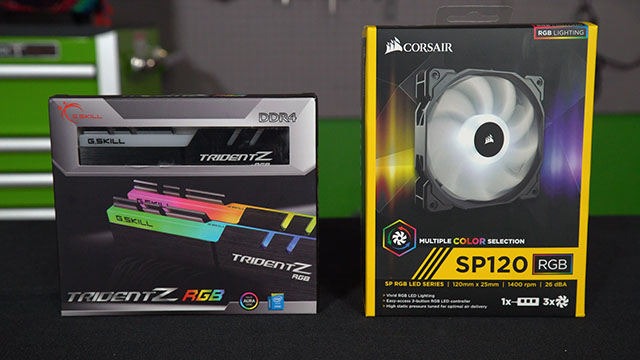 G.Skill TridentZ RGB 16GB 3200MHz: $159.99
The G.Skill name is synonymous with record-breaking speeds as they regularly kick out some of the fastest high-capacity memory modules in the industry. We're going with their 16GB kit of Trident Z DDR4 memory clocked at potent 3200MHz with default timing at 16-18-18-38 utilizing about 1.35V on average.
This is a stunning kit with the striking Trident Z heatspreaders and exposed light bar that shows off some wicked RGB LED illumination making it easy to create a matching theme for our rig.
---
Storage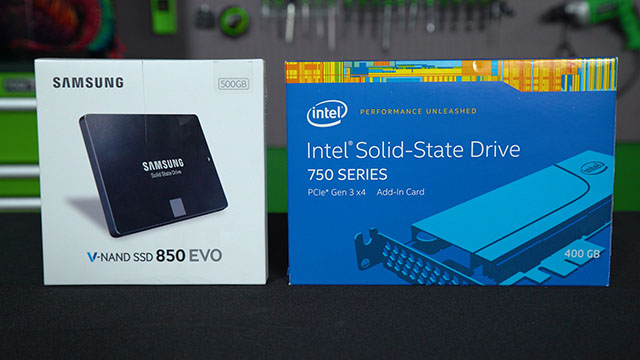 Intel 750 Series 400GB PCIe: $388.94
We have selected two options to complete our storage solution. Our system drive is the Intel 750 Series 400 GB PCI-E SSD, which can handle sequential read and write instructions at a reported 2200Mb/s and 900MB/s respectively. While this may a bit overkill for quickly loading into your favorite games; it makes for an indispensable tool to increase productivity, especially when working with content creation apps.
Samsung 850 EVO 500GB: $169.00
The main storage drive is Samsung's 850 EVO-Series SSD it features a 500GB storage capacity with a peppy 540MB/s sequential Read and 520MB/s sequential Write speeds. The 850 EVO uses Samsung's 3D V-NAND flash memory controller to provide higher performance in smaller footprint. It will make writing files to storage quick and easy.
---
PSU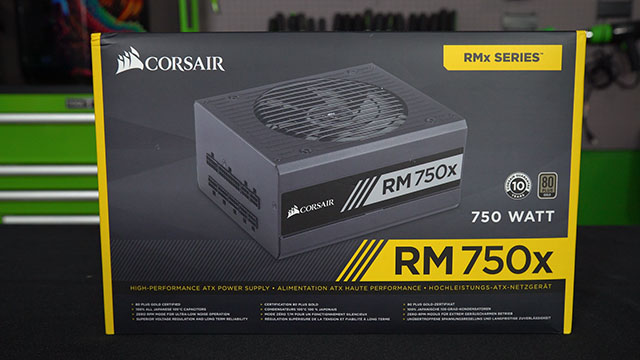 Corsair RMx 750W: $109.95
To give it all that much-needed juice, we're dropping in an 80 Plus 750W power supply from Corsair's RMX Series. This is a fully modular PSU allowing our mechanic to only use the minimum cables necessary to get our system going without added clutter and reducing cable management. The unit is Gold-certified for efficiency and reduced heat with a Zero RPM fan mode for silent operation at low-medium loads.
---
Chassis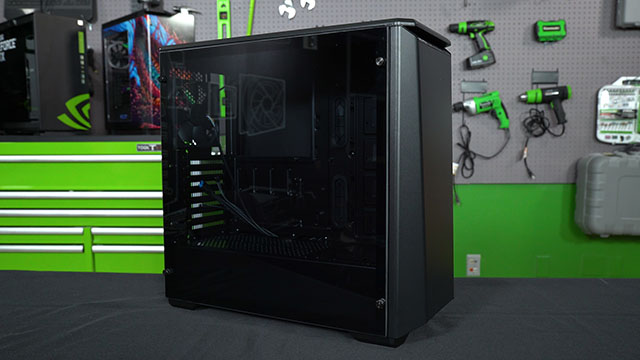 Phanteks Eclipse P400 Mid Tower: $85.98
This is one the more visually alluring mid-tower chassis and is built from a full metal body. Phanteks has a work of art here; plus it's far more affordable than the distinguished aesthetics would suggest. It comes with a dapper tempered glass side panel and features RGB lighting with a built-in controller. The case offers up plenty of space for our GeForce Garage mechanics to work without obstruction. The open interior design yields itself to a variety of component configurations including custom liquid cooling as well as all-in-one water cooling options such as the one we've chosen.
The chassis front panel has 2x USB 3.0, headphone and mic jacks plus controls for the LEDs, with interior RGB LED strip and external front down light capable of 10 different colors.
The Phanteks Eclipse P400 Tempered Glass ticks all the right boxes for strength, elegance and value.
---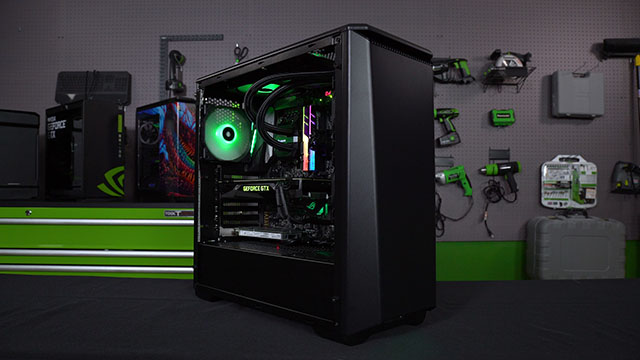 Conclusion
There you have it! An Intel 750 Series PCIe SSD, Ryzen 7, and a GTX 1080 Ti are your keys to the Ultimate High End RGB GeForce Gaming PC. Moreover, AMD continues to kick out additional performance tweaks and updates leading to even further performance gains in modern games and applications.
Gamer's note: Enrich your favorite titles further with more amazing features and enhancements, only available to PC gamers who have a GeForce GTX video card installed. Take your game visuals and performance to the next level with one-click optimal play settings in GeForce Experience, expand your game experience to the living room with Ansel, GameStream Co-Op, DSR, MFAA, NVIDIA G-Sync and more.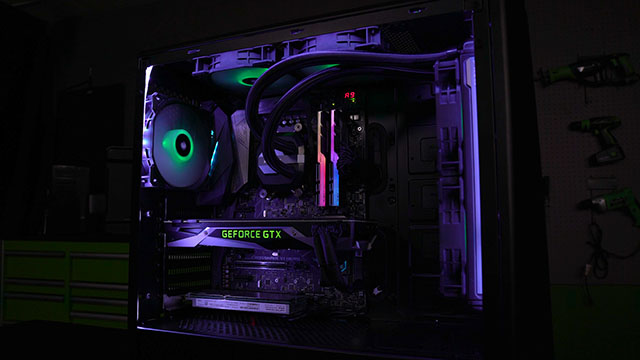 The GeForce GTX 1080 Ti is the apex predator of video cards standing at the top of the food chain looking down on its gaming prey, ready to take on all comers. So you tell us; what would you do with a Pascal-powered GTX 1080 Ti?