GeForce Garage
,
Videos
,
Guides

Look at this thing.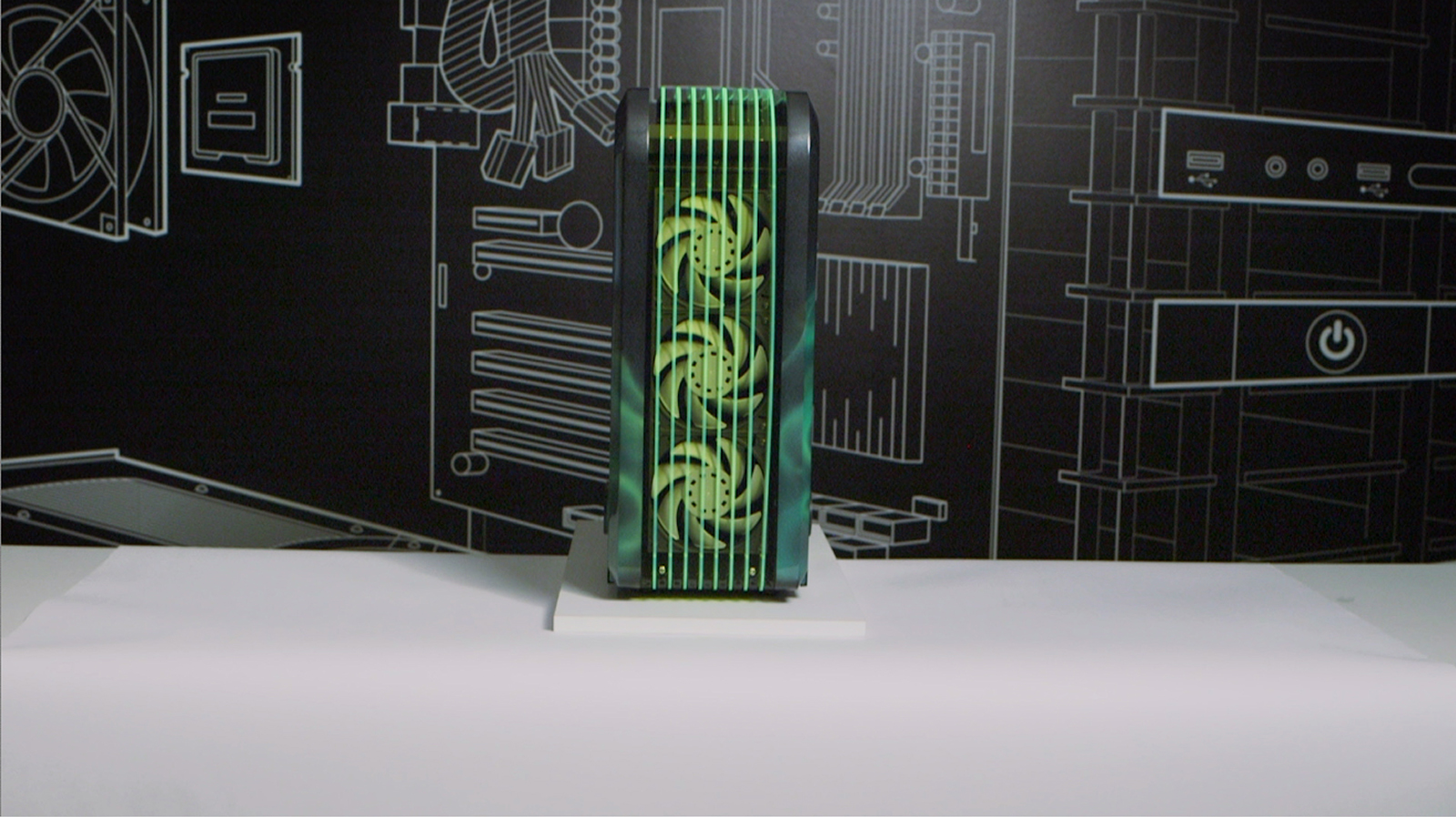 Just look at it. Ain't she a beaut?
If you've been following our videos featuring the 900 Series chassis from Antec, you're looking at the majestic result of every skill guide we've published in the series, from the hand-stitched cables to the custom motherboard skirt all the way through to the translucent CNC-milled NVIDIA badges.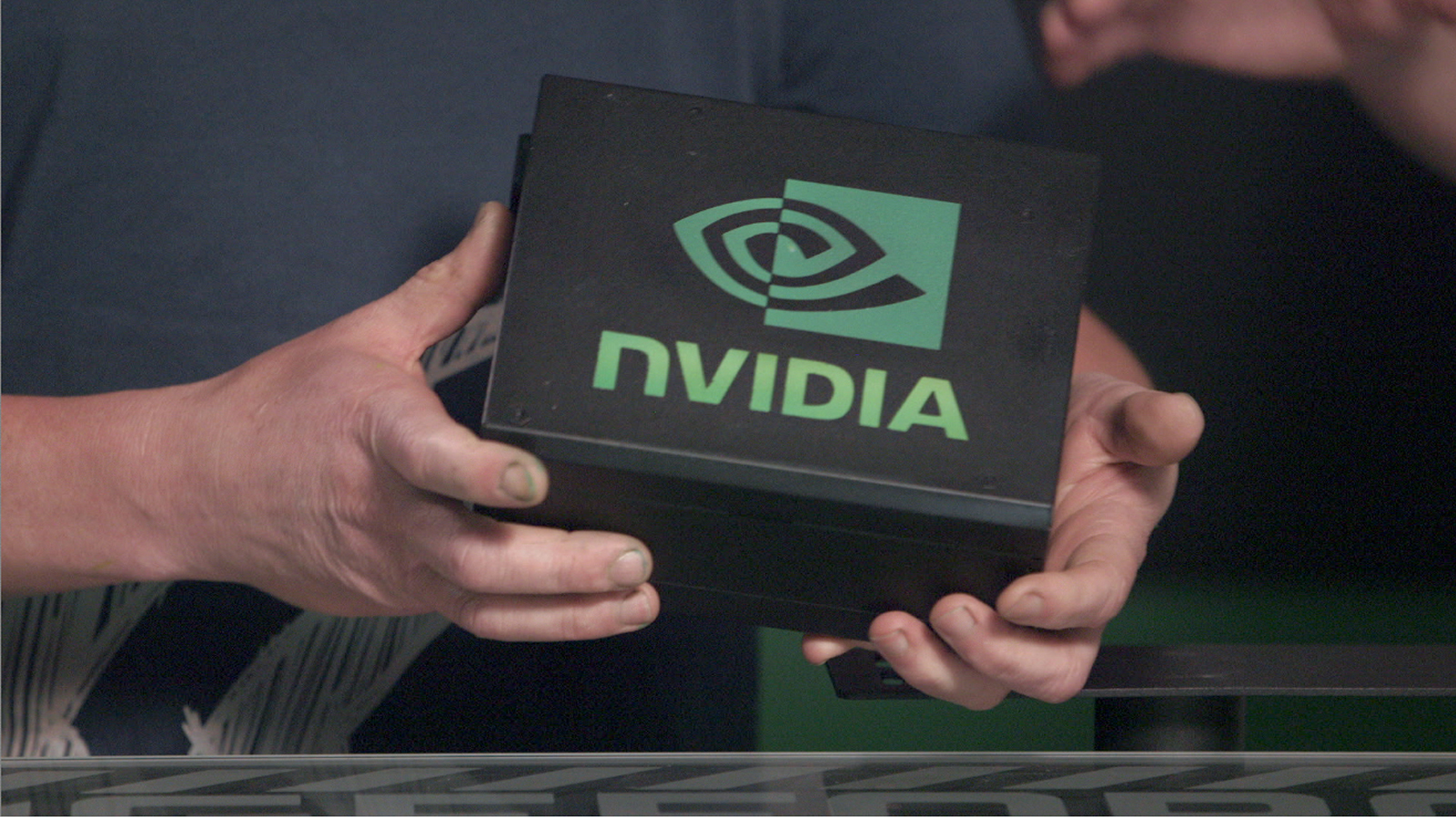 "But wait," you say, "from whence comes that fine-looking power supply with the NVIDIA logo and subtle gradient highlights?"
We're glad you asked. We don't even mind that you used the phrase " from whence." That custom PSU is the result of our last skill guide in this series, where Ron Lee Christianson of Blue Horse Studios—the man who put a facehugger in his rig and became an American Hero—will show you how to airbrush designs, logos, and details on your rig using pre-cut stencils.
The stencils mean you can pull off these professional-looking mods even if you've got no experience painting or any particular flair for illustration. (Check out How To Create Custom Vinyl Decals from our last series for our guide to designing and creating custom stencils.)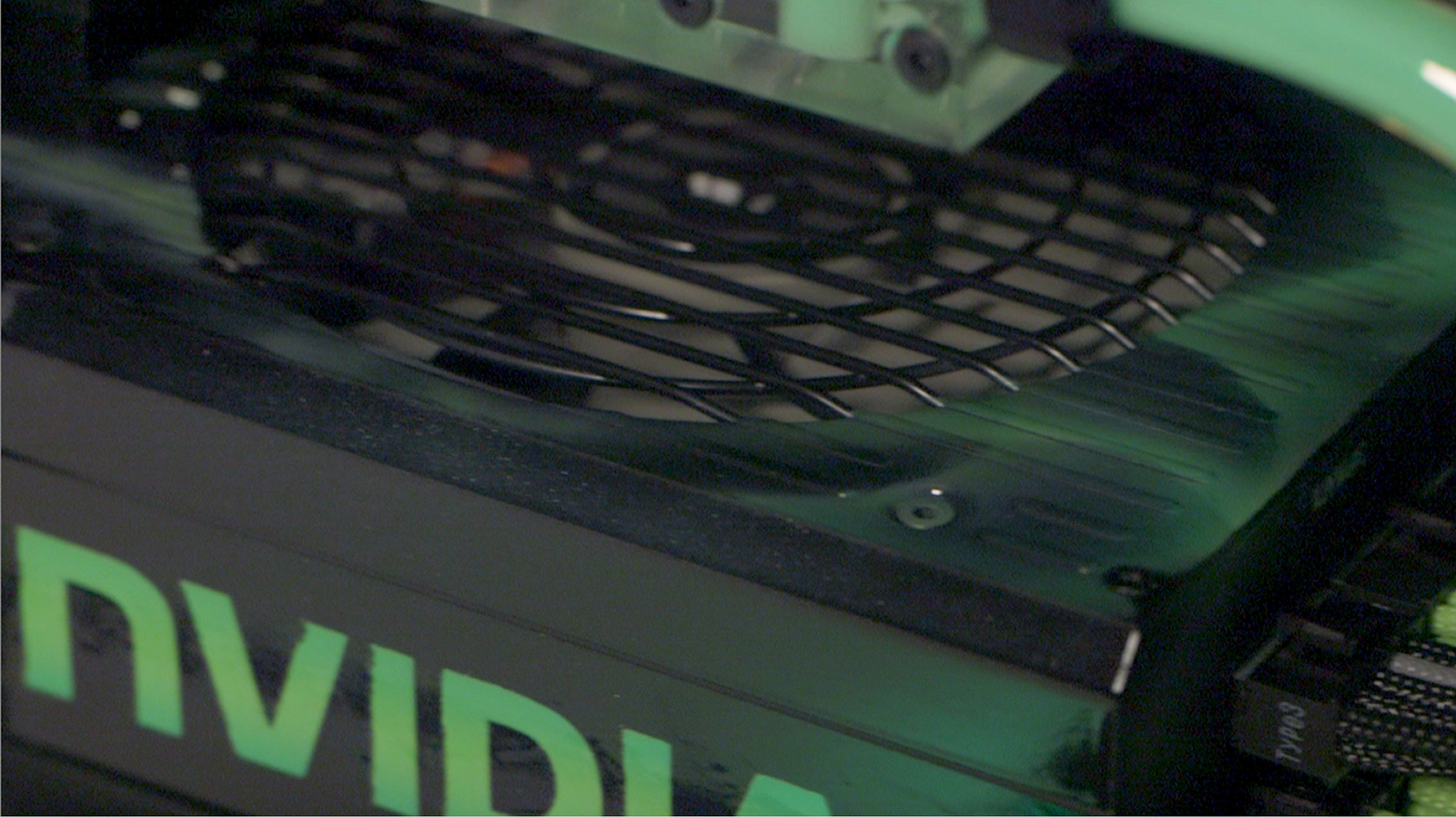 Decent airbrushing kits (including nozzle and air compressor) start at a little under $100 online, but you can also save money or extend your budget by picking up a used kit on Craigslist. It's a worthwhile investment for even casual modders, as the effects you can produce are light-years beyond anything you could hope to produce by hand.
That said, you'd do well to put in some practice laps with your new airbrush kit before you begin your first project. Experiment with different proportions of paint and reducer, layering colors, and producing gradients. Practice on different substrates, such as plastic and scrap metal, to see how your combinations look on them. And get the hang of using a light touch so that your paint never coalesces into messy droplets.
Once you've done that, roll out the drop cloth, cue up the video above, print out a copy of our accompanying PDF, and consider yourself modded up.
For other skill guides involving the Antec Nine Hundred:
---