GeForce Garage: Building A Mid-Level GeForce GTX 1070 Gaming PC
GeForce Garage
,
Guides
,
Videos
With our GeForce GTX 1050 entry level build guide complete, our focus is now on the more demanding gamer. Armed with a budget just north of $1000, our goal is to build a VR-ready 1440p gaming rig that can handle any game available with higher quality settings. The best fit for this task is our award winning GeForce GTX 1070 video card offering high end performance at a midrange cost of entry.
The GeForce GTX 1070 is powered by our award-winning Pascal GPU architecture and the custom unit we have selected below is available for only $370. The GTX 1070 opens the door to wild and immersive VR gaming with a hefty 8GB video buffer, which is standard on all models. It supports DirectX 12 and this particular model comes with a factory overclock, further boosting speed and performance for gamers to can crank up those in-game settings.
Like all GeForce cards, the GTX 1070 means access to all the free software bells and whistles on which gamers have come to love and rely. At the heart of them all is GeForce Experience, featuring comprehensive and intuitive game management, deep and engaging social features to Share your greatest gaming moments as well as no-hassle one-click game optimization to enhance performance in your favorite games. Your GeForce Experience account also serves as an automatic entry into all the GFE tie-in giveaways where you can win game codes for the hottest titles, in-game items, new GPUs and more.
Take a peek at the deep well of cutting edge technologies leveraged in our revolutionary Pascal GPU architecture.
NVIDIA G-Sync is one those technologies also available to gamers with the GTX 1070. When paired with a G-Sync enabled monitor like the ASUS ROG PG278Q SWIFT, monitor refresh rates are synced with in-game framerates to eliminate screen tearing. The result is silky, incredibly smooth gaming at 1080p and 1440p.
Whether you own a fancy G-Sync or simply hate dipping below your native resolution to enjoy playable performance, this build guide will ensure your 1440p gaming remains affordable yet gorgeous and butter-smooth with any currently available game.
Now let's check out the component players used to comprise this build.
The Build
Component

Product

Price*

Graphics Card

GeForce GTX 1070 WINDFORCE OC 8G

Chassis

NZXT S340 Mid Tower Computer White PC Chassis

CPU

Intel Core i5-7600k 3.5 GHz Quad-Core LGA 1151 Processor

CPU Cooler

Cooler Master Hyper 212 EVO

Motherboard

ASRock Z270 KILLER SLI/AC LGA 1151

RAM

Corsair Vengeance LPX 16GB DDR4 2133MHz

Storage

SanDisk M.2 X400 256GB

PSU

EVGA 500 W1, 80+ WHITE 500W

Total Price

$1126.66
*Please note: All prices are those at the time of writing.
---
Graphics Card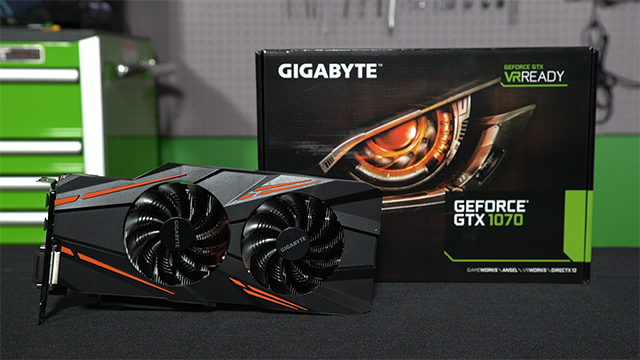 GIGABYTE GTX 1070 Windforce OC 8G: $379.99
Get in the game with the GeForce GTX 1070 offering the best value-to-performance ratio of virtually any video card on the market.
This particular card from Gigabyte sports the aforementioned 8GB GDDR5/256bit memory buffer, which aids both VR gaming and gaming at more intensive resolutions of 1440p and above with support all the way up to 8K resolutions at 60Hz. Our GTX 1070 used here has a Boost Clock of 1771 MHz and a Base Clock of 1582 in OC Mode. You can also use the included XTREME Engine utility to select the Gaming Mode which dials things down to Boost: 1746 and Base: 1556. Each mode enjoys a factory overclock pushing performance beyond many other GTX 1070 variants.
You need not worry about pushing this card. It is made for overclocking and built with 6+2 power phases ensuring the MOSFET can function at lower temps for added stability.
The Gigabyte GTX 1070 WINDFORCE OC 8G also uses the company's impressive WINDFORCE 2X cooling system and heat pipes. This custom cooling design incorporates twin 90mm triangular fan blades. The unique shape of the blades greatly helps to route and increase airflow through the 3D curve on the surface of the fan blades. Moreover, the blades only spin-up under a set load or temperature for quiet power efficient gaming.
Finally connectivity options include three DisplayPort connections, one HDMI and a single DVI-D port. We can rest assured that no game is off-limits with the GTX 1070, thanks to its beastly feature set.
---
Chassis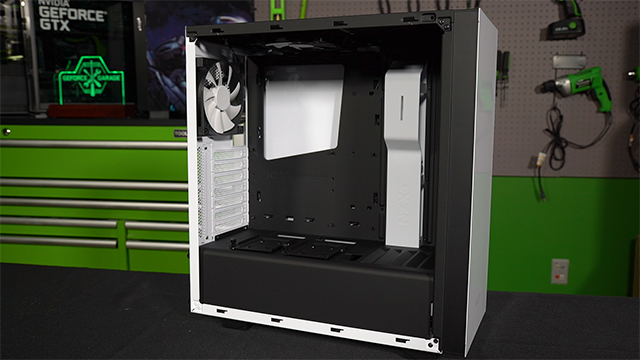 NZXT S340 White Mid-Tower Chassis: $74.76
Housing our GTX 1070 build is a beautiful mid-tower chassis from NZXT. The S340 is elegant yet commanding, while the Spartan exterior design belies the wealth of features, industrial construction and abundance of space within.
The entire exterior surrounding the chassis is completely made from cold rolled steel for immense durability. Within our builders have enough room to house our selected components with added expandability both water cooling and additional storage devices. We have support for a full 280mm radiator, multiple drive bays at both 2.5" and 3.5" form factors plus the S340 offers a great deal of clearance for tall CPU air coolers, multiple GPUs and plenty of cable management options.
Not only is the exterior gorgeous with the white motif, the outside front panel also features added conveniences like 2x USB 3.0 ports and audio mic jacks.
---
CPU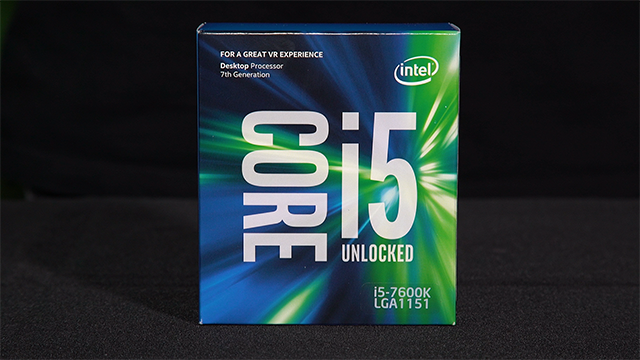 Intel Core i5-7600 Kaby Lake 3.5GHz Quad-Core LGA 1151 Processor: $235.00
This time we have selected from Intel's new Kaby Lake family of processors, the direct successor to the company's Skylake die from 2015. The two are very similar, sharing the same 14nm process, number of CPU cores, graphics engine and cache structure. Yet with Kaby Lake, key changes have been made to significantly boost overall efficiency and performance while also beefing up the multimedia experience in both speed and features. Additionally this model is currently more affordable than its i5-6600 Skylake sibling and falls nicely within our budget.
In our 1151 Socket i5-7600 we have a nice default 3.5GHz base clock with a 4.GHz maximum Turbo Frequency. Yet even further performance can be squeezed from this CPU thanks to its unlocked multiplier for overclocking making it a versatile solution for gamers.
---
Motherboard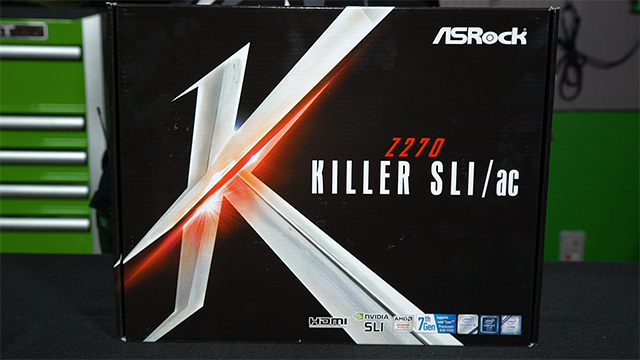 ASRock Z270 KILLER SLI/AC LGA 1151: $143.98
For a surprisingly low price this VR-Ready motherboard offers up a ton of cool features to excite even the most hardcore gamers. Using Intel's latest Z270-chipset for 1151-socket CPUs, this board is a powerful companion to our chosen Intel i5-7600K processor and makes a "killer" gaming platform with support for Quad-SLI and DDR4 memory with possible overclock speeds exceeding 3733MHz.
Other smoking features include onboard Wi-Fi 802.11a/b/g/n/ac, 8x USB 3.0 (1x Type-C), 7.1 onboard audio, 6x SATA3 ports and 2x Ultra M.2 SSD storage slots over PCIe Gen3 x4 and SATA 3.
Topping it off is a complimentary white motif color scheme that matches our NZXT S340 chassis perfectly.
---
RAM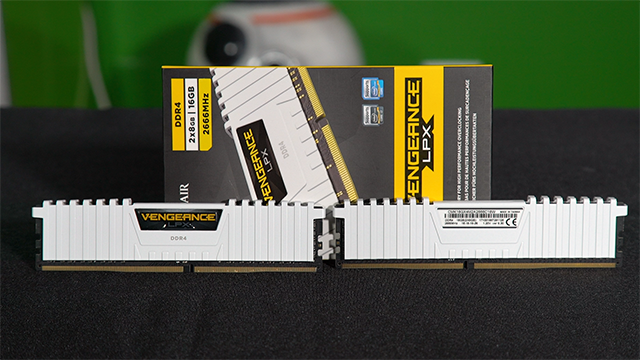 Corsair Vengeance LPX 16GB (2 x 8GB) DDR4-2133 Memory: $119.99
One of the most recognized brands in the biz, Corsair is on tap for our selected memory modules. This 16GB kit of DDR4 memory was chosen for both its reliable performance and affordability. Aesthetically, the kit handsomely matches our black-on-white theme. Moreover, this solution can be easily overclocked to hit 2800Mhz, which is easily supported on our ASRock Z270 Killer motherboard.
---
Storage
SanDisk X400 M.2 256GB: $106.95
Balancing speed and storage space is a delicate and potentially expensive endeavor for PC gamers. Our chosen storage option focuses primarily on ludicrous speeds with Read and Write times reaching 540MBps and 520MBps respectively. The 256GB storage capacity is a great installing our OS and a few games. However an additional drive will soon be required to store a larger library of titles.
---
PSU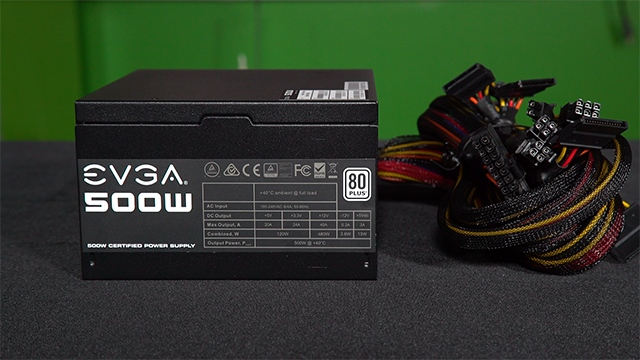 EVGA 500 W1, 80+ White: $39.99
EVGA is our vendor or choice for a PSU. The 500 W1 features reduced noise for near-silent operation and is also 80 Plus certified with 80% efficiency under typical loads. It is backed by EVGA's award winning Customer support with 24/7 technical support and a nice 3-year warranty. Not only will it provide more than enough power for all our components including our GTX 1070, it also comes with sought-after protection including under and over voltage protection as well as short circuit protection for added comfort and peace of mind.
---
Conclusion
We've reached the end of the road of GTX 1070 build guide. For a cost just north of a $1000 we have pieced together a stellar mainstream gaming rig that is easy on the eyes yet a beast when it comes to blazing through absolutely any modern game available at a stunning 1440p display resolution.
Remember gamers, you can access some amazing features and enhancements, which are only available to PC gamers who have a GeForce GTX video card installed. Take your game visuals and performance to the next level with one-click optimal play settings in GeForce Experience, expand your game experience to the living room with Ansel, GameStream Co-Op, DSR, MFAA, NVIDIA G-Sync and more.
The GeForce GTX 1070 is consumer's definitive choice for superior PC gaming without breaking the bank. If you're looking to crank up those in-game settings beyond a 1080p resolution then this is the build guide for you.

Special thanks to Joseph Allie of Team G Foundation for helping us with this build!
What's your ideal GTX 1070 system? Share in the comments below.