The GeForce RTX 3060 Ti, the first member of the RTX 3060 family, is coming December 2nd. Faster than the $699 RTX 2080 SUPER, and beating the RTX 2060 SUPER by an average of 40%, the new $399 RTX 3060 Ti is a tremendous addition to the GeForce RTX 30 Series.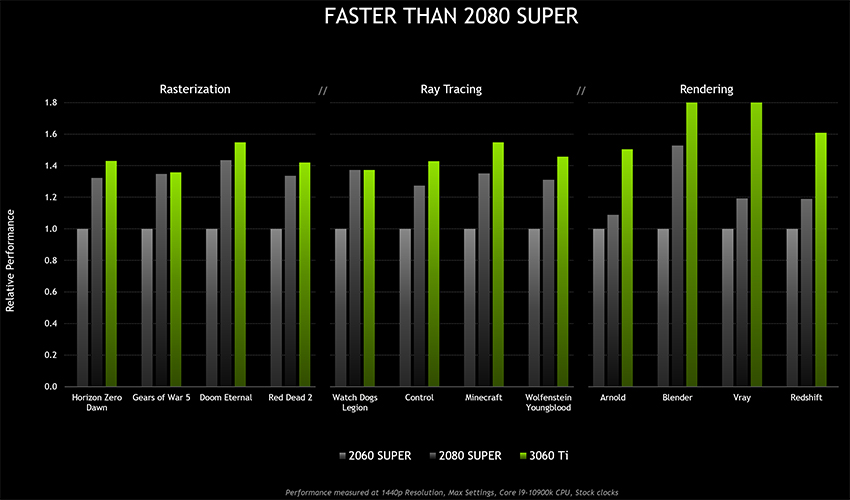 Whether you're playing rasterized games or cutting-edge ray-traced titles, or powering through creator and productivity workflows, the GeForce RTX 3060 Ti delivers the best possible experience in its class.
This is possible thanks to the advanced NVIDIA Ampere Architecture, featuring 2nd Generation Ray Tracing Cores, 3rd Generation Tensor Cores for AI, and critically acclaimed tech like NVIDIA DLSS, NVIDIA Reflex, and NVIDIA Broadcast. These technologies improve your gaming, accelerate your gameplay, make voice chat clearer and better, and enhance your video calls with friends, family and colleagues.
No other platform offers these advantages - if you want the best possible experience, whether that's in a game, productivity task, creative workflow, or simply when chatting and video calling, GeForce RTX is the only game in town.
This year we've worked hand in hand with CD PROJEKT RED, Activision, Ubisoft and others to bring immersive, game-changing ray-traced effects to Cyberpunk 2077, Call of Duty: Black Ops Cold War, Watch Dogs: Legion, and more.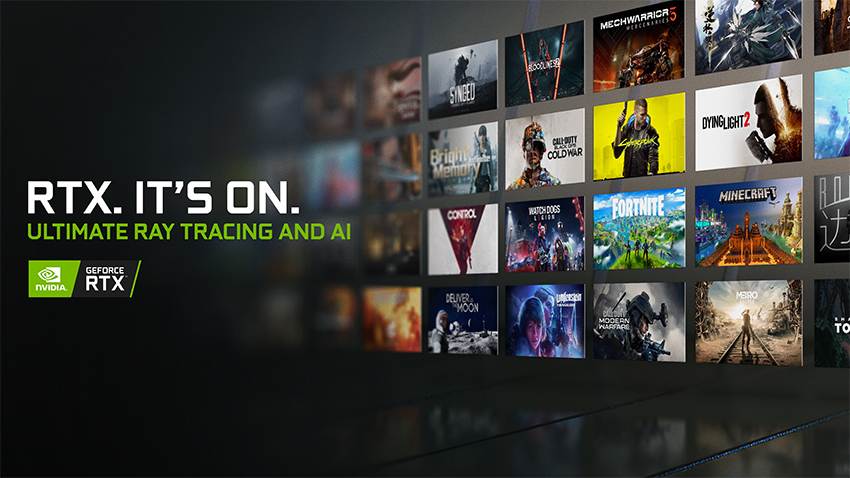 We've also brought performance accelerating NVIDIA DLSS technology to over 25 games, and more are adding this transformative, sought-after tech every month. Better performance, as-good-as or better anti-aliasing and visual clarity, and other improvements make it a no-brainer, giving GeForce RTX gamers massively faster frame rates.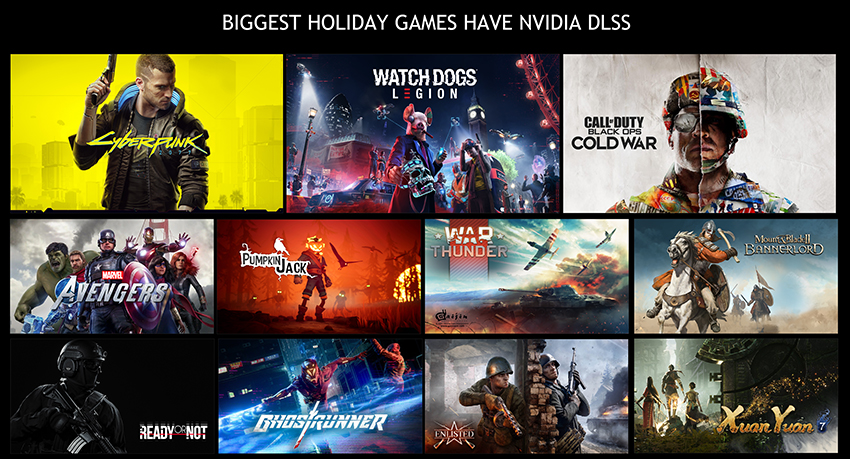 By the end of the year, nearly a dozen games will have adopted our newest technology, NVIDIA Reflex. This reduces system latency ('input lag'), making games more responsive, giving players in competitive multiplayer titles an extra edge over the opposition -- hopefully leading to more kills and wins.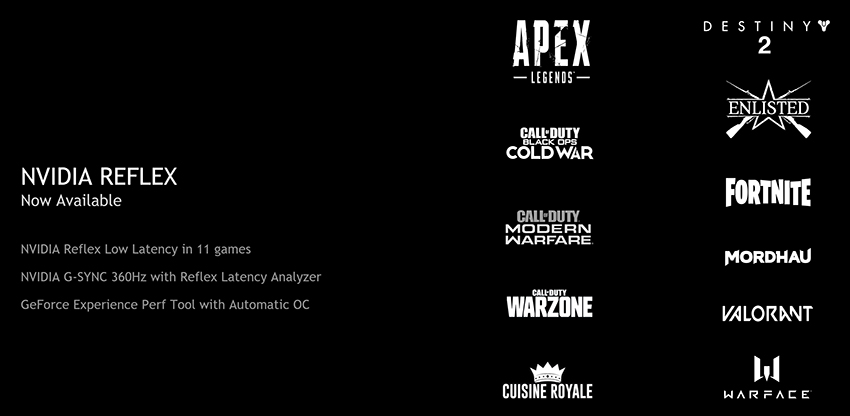 With NVIDIA Broadcast, an evolution of the highly regarded RTX Voice beta app, we have audio and video AI enhancements you can apply to your Discord chats, Skype calls and video meetings. And now, we have released the technology powering NVIDIA Broadcast to our partners so they can add these AI effects to their apps and give users more control.
This allows users to remove background noise per audio track in XSplit Broadcast, apply noise removal to videos in Adobe Premiere Pro with VoiceFX, do motion tracking with a simple webcam in Notch, and capture your content at 4K on a second PC without the need of a capture card with NDI.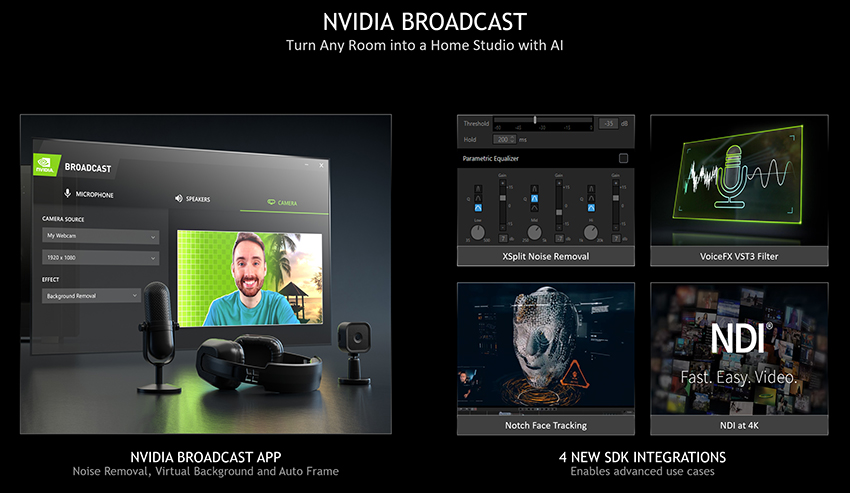 All this is to say that the $399 GeForce RTX 3060 Ti is just as feature-rich as the GeForce RTX 30 Series cards that came before it. It offers the same set of powerful features, with the industry's best ray tracing technology. And, it also supports NVIDIA DLSS, our AI-powered performance accelerator that massively boosts frame rates in graphically demanding titles.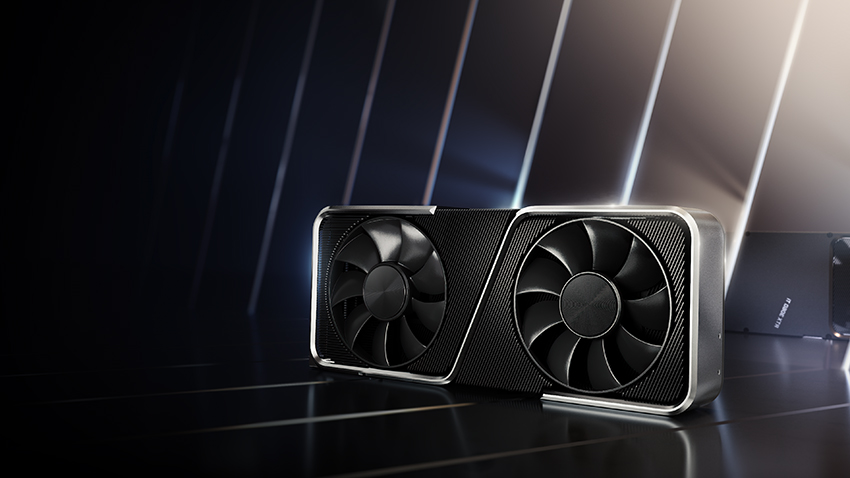 GeForce RTX 3060 Ti GPUs come bundled with a one-year GeForce NOW Founders membership, available to existing or new members. So, when you're away from your rig, you can still play your favorite games with amazing GeForce features like RTX and DLSS, even on a Mac, Chromebook, Android or iPhone. That's the power of GeForce NOW.
And if you do buy one of these amazing new graphics cards, be sure to download and install the GeForce RTX 3060 Ti Game Ready Driver on December 2nd to unlock its full potential.