Our latest GeForce Game Ready driver delivers the optimum experience in the latest games, and introduces optimizations and enhancements for NVIDIA Reflex in Overwatch.
To download and install, simply fire up GeForce Experience and click the "Drivers" tab.
Game Ready For NVIDIA Reflex On Overwatch's Test Region
NVIDIA Reflex is now available on Overwatch's Test Region, and will launch on the public server as part of a future update. When enabled in-game, system latency is halved, greatly increasing responsiveness: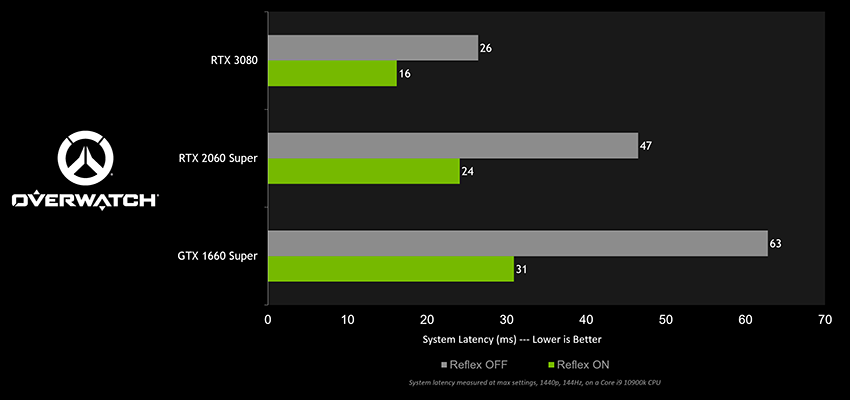 If you wish to test NVIDIA Reflex in Overwatch, download and install our new driver for the optimal experience. And stay tuned to GeForce.com for news of the integration's public release.
GeForce Game Ready Driver - Download Now
You can download the new GeForce Game Ready 461.92 WHQL driver through GeForce Experience.
If you experience any technical issues with the new Game Ready drivers please post a detailed report on the GeForce.com Driver Feedback Forum, where our Customer Care team can better assist you. And if you're looking for a full list of fixes in this driver, head here.