NVIDIA Reflex is a must-have in games, reducing system latency so your actions occur quicker, making you more competitive in multiplayer matches, and single-player titles more responsive and enjoyable. Reflex is available in the most popular multiplayer and esports games, is supported on GeForce graphics cards dating back to the 900 Series, and only takes a single click to enable.
NVIDIA Reflex is used by over 20 million players each month, and game adoption is ever increasing, with 6 titles adding support recently, including Deliver Us Mars, Dying Light 2 Stay Human, Hi-Fi RUSH, HITMAN World of Assassination, PERISH, World of Warcraft.
NVIDIA Reflex Available Now In 6 More Games
Over 60 released games support NVIDIA Reflex, enabling GeForce players to reduce system latency significantly, for the most responsive gaming experience possible on any platform. Since our last Reflex update, six games have added Reflex technology for their players, giving millions of GeForce gamers a superior experience:
In each title, enter the video options and enable NVIDIA Reflex to reduce system latency on your system. For even lower latency, select "On + Boost", and optimize other parts of your system to further reduce system latency.
The launch of Reflex in the 6 new games follows the recent addition of Reflex to Jurassic World Evolution 2, Portal with RTX, The Witcher 3: Wild Hunt, and Warhammer 40,000: Darktide. For the full list of 60+ supported games, head here.
Apex Legends Season 16 Now Available & Plays Best On GeForce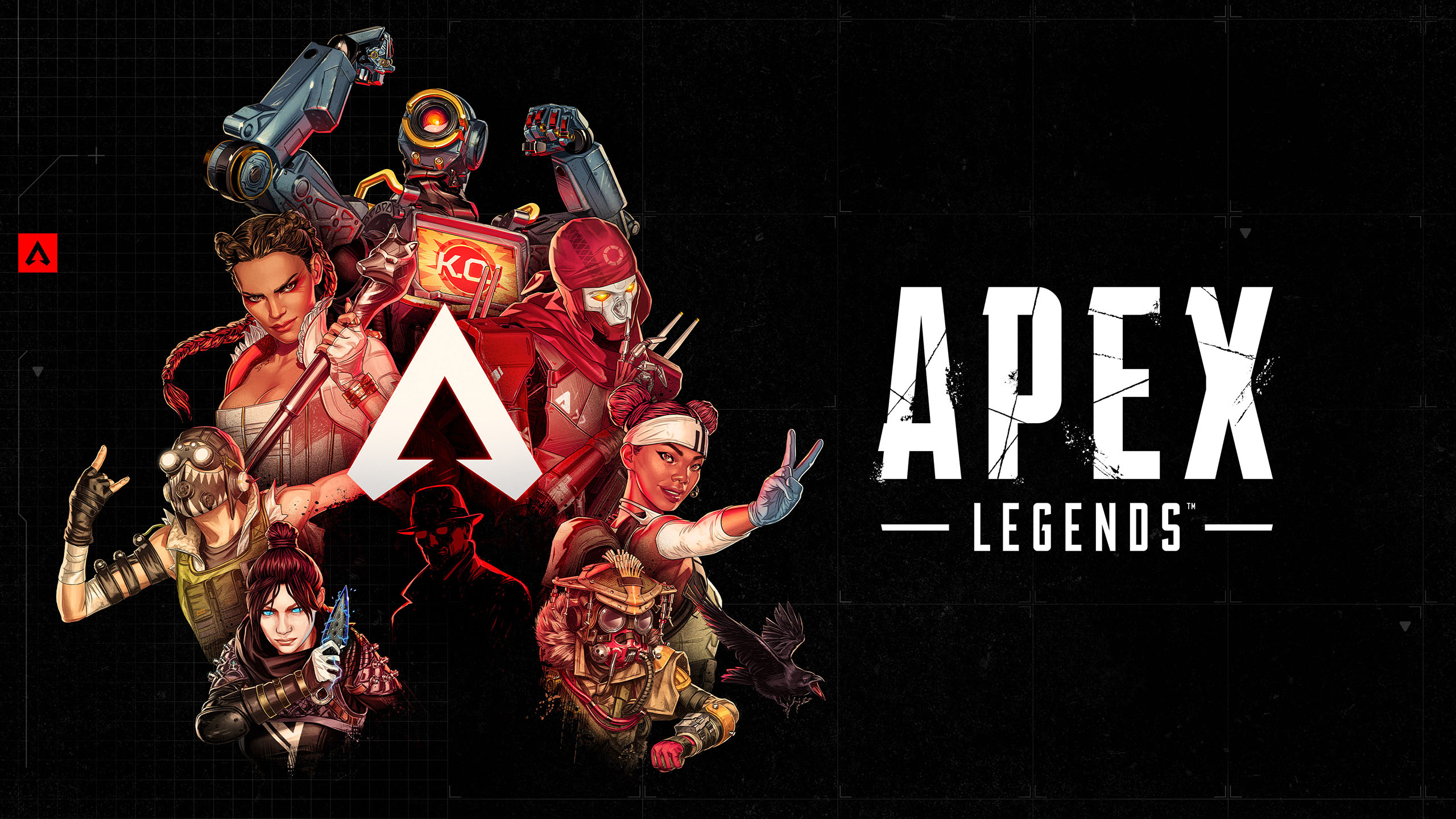 Apex Legends Season 16 has arrived. To experience it at its best, and to get a competitive edge on your enemies, play on GeForce with NVIDIA Reflex.
And for the ultimate experience, upgrade to GeForce RTX 40 Series GPUs and newly released Acer Predator XB273U F and ASUS ROG Swift 360Hz PG27AQN 1440p-360Hz G-SYNC-Reflex displays.
This apex combo delivers the same low latency as 1080p, ultra fast frame rates, and improved image clarity and aiming accuracy from the increased resolution of 1440p and the advanced tech inside each 1440p-360Hz G-SYNC-Reflex display. Get further details and see examples of the difference 1440p makes in this article and the Apex Legends video below.
New Mice With NVIDIA Reflex Analyzer Support Available Now
NVIDIA Reflex-compatible mice work in concert with GeForce Experience and NVIDIA Reflex gaming monitors to measure end-to-end system latency, from the click of a mouse, to the action occurring in the game, to that being shown on your display. Identify bottlenecks, minimize latency, and get the most responsive gaming possible, helping you maximize your potential.
This month, the ASUS ROG Harpe Ace Aim Lab Edition, GALAX / KFA2 SLIDER-05B, and MSI CLUTCH GM31 LIGHTWEIGHT WIRELESS join the list of over 70 Reflex-compatible mice: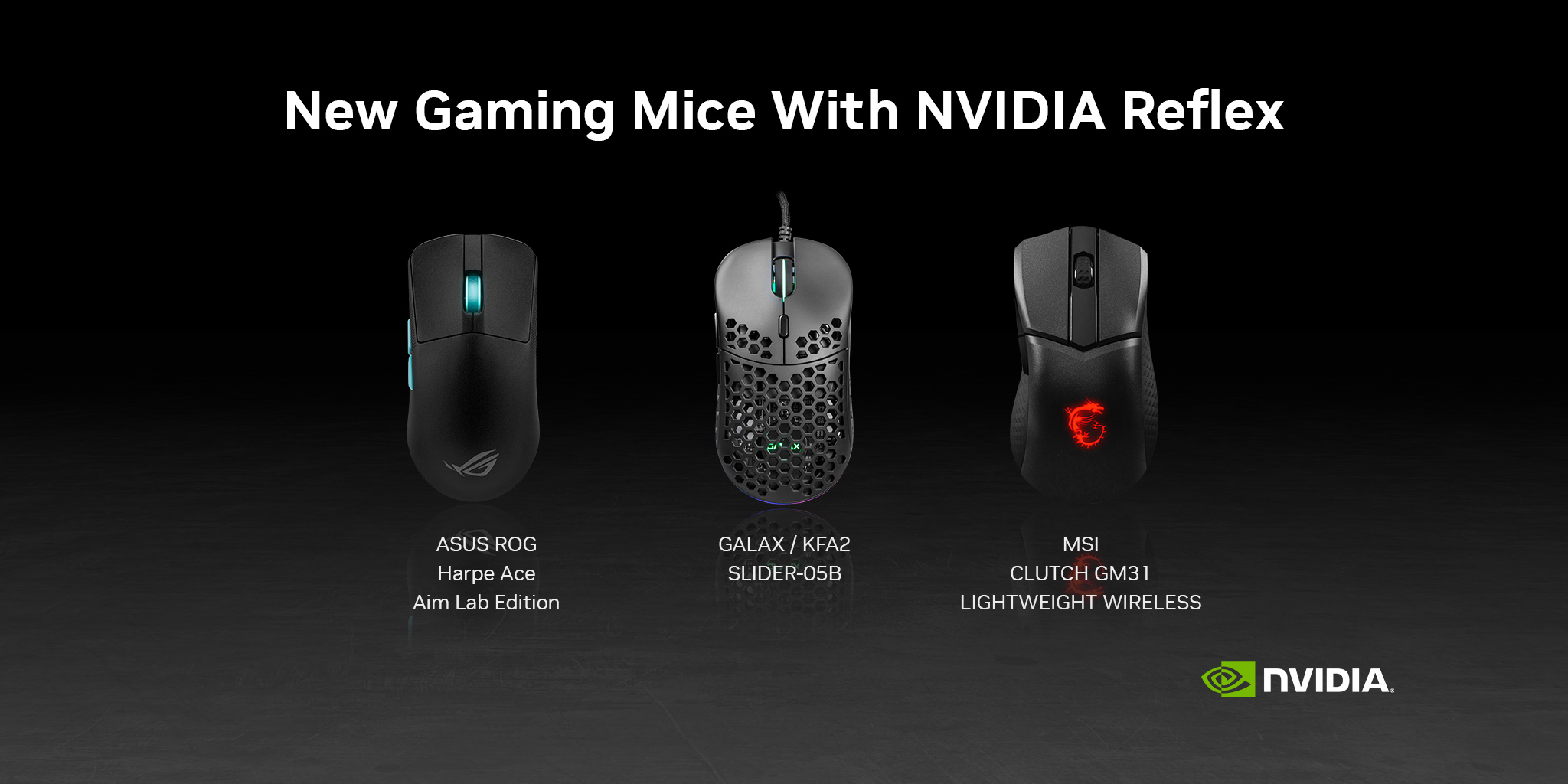 To learn more about measuring system latency with compatible NVIDIA Reflex accessories, follow our guide here.
More To Come Soon
Even more new NVIDIA Reflex games, monitors, and mice are on the way, so stay tuned to GeForce.com to see the news when it drops. Check out the complete list of currently supported games and devices on our NVIDIA Reflex website.