March was an exciting month for GeForce gamers with the announcement of Reflex, DLSS and more for Diablo IV and other hotly anticipated titles, and the launch of the world's first 500Hz competitive gaming monitor. Let's dive in for a quick look at this month's NVIDIA Reflex news.
Counter-Strike 2 Features NVIDIA Reflex
Valve has announced Counter-Strike 2, a graphical and technological update that upgrades Counter-Strike: Global Offensive to the Source 2 engine. The latest edition leverages newer graphics APIs for improved fidelity and responsiveness. NVIDIA is collaborating with Valve to ensure latency is at an absolute minimum with the addition of NVIDIA Reflex.
NVIDIA Reflex optimizes the render pipeline to reduce system side latency by up to 35%! This results in improved response times and minimizing peeker's advantage in online gameplay.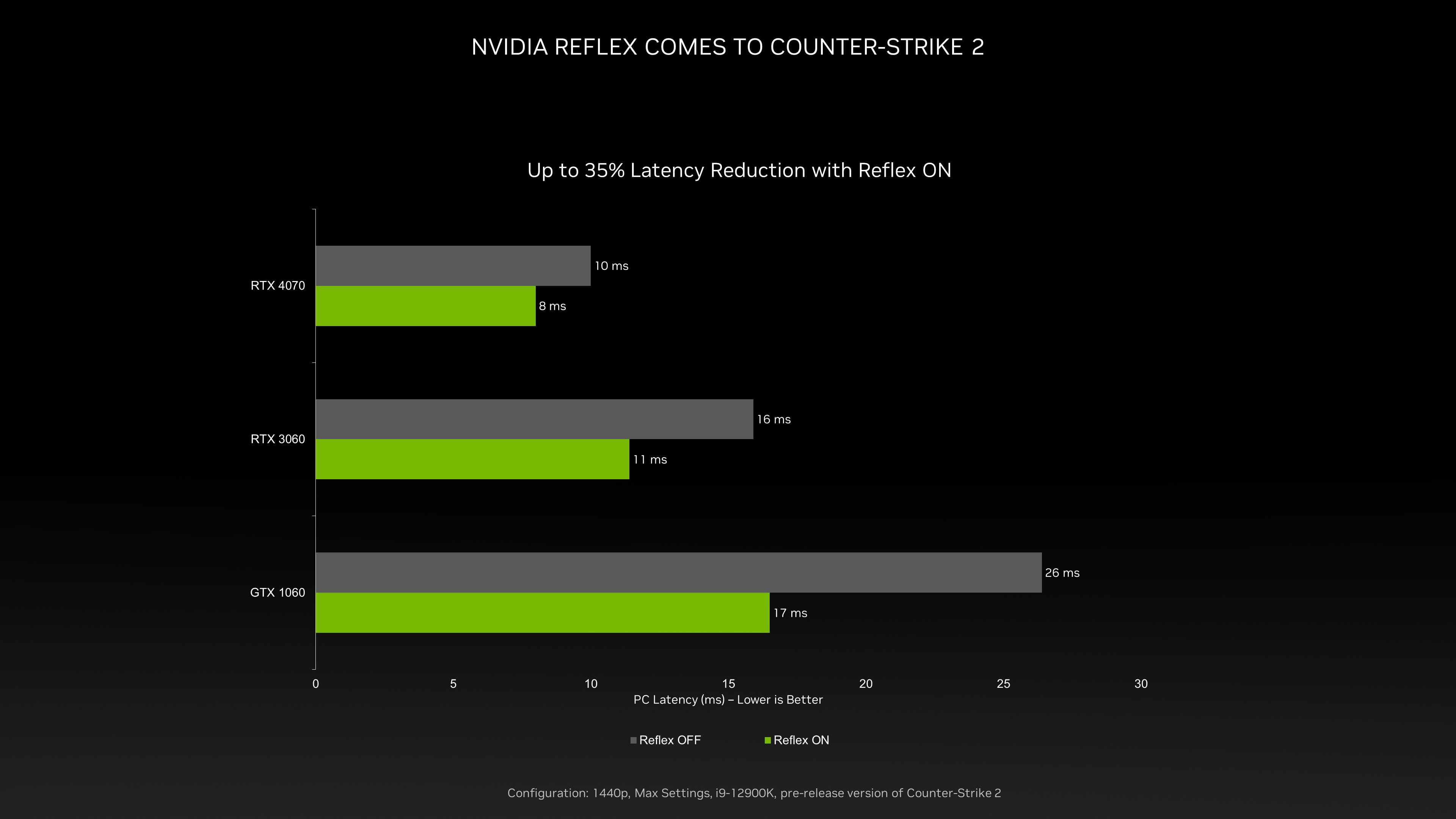 Stay locked and loaded for more information on Counter-Strike 2 and NVIDIA Reflex as we get closer to the game's launch.
Sackboy: A Big Adventure Available Now With NVIDIA DLSS 3 & NVIDIA Reflex
When Sackboy: A Big Adventure launched last October, it included support for DLSS 2, and featured ray-traced reflections, ray-traced shadows and ray-traced ambient occlusion effects. This adventure is a true test of mettle for any system when enjoyed in 4K with all options maxed out.
Available now, the latest update unravels, stitching NVIDIA DLSS 3 and Shader Execution Reordering (SER) into Sackboy: A Big Adventure, multiplying performance for GeForce RTX 40 Series gamers. NVIDIA Reflex helps give GeForce gamers the ultimate experience, reducing system latency by up to 54%.
Overwatch 2 Bundle & Season 4 Launch
Overwatch 2 is Blizzard's always-on and ever-evolving free-to-play, team-based action game that's set in an optimistic future, where every match is the ultimate 5v5 battlefield brawl. To unlock the ultimate graphics experience in each battle, upgrade to a GeForce RTX 40 Series graphics card or PC for class-leading performance, and unbeatable responsiveness courtesy of NVIDIA Reflex.
To supercharge your progress in the recently launched Overwatch 2 Season 4, we're offering the new Overwatch 2 Ultimate Battle Pass Bundle plus an additional 1,000 OW2 coins. Starting today through May 8th, 2023, buyers of eligible GeForce RTX 4090, 4080, 4070 Ti and our newly announced 4070 graphics cards and desktop PCs will receive the Overwatch 2 Ultimate Battle Pass plus an additional 1,000 OW2 coins, a $40 value.
Season 4 Ultimate Battle Pass Bundle Includes:

Season 4 Premium Battle Pass
2,000 OW2 Coins
20 Tier Skips
Infinite Guard: 76 Legendary Skin
Infinite Ace D.Va Epic Skin
Infinite Airwings Weapon Charm

1,000 Additional OW2 Coins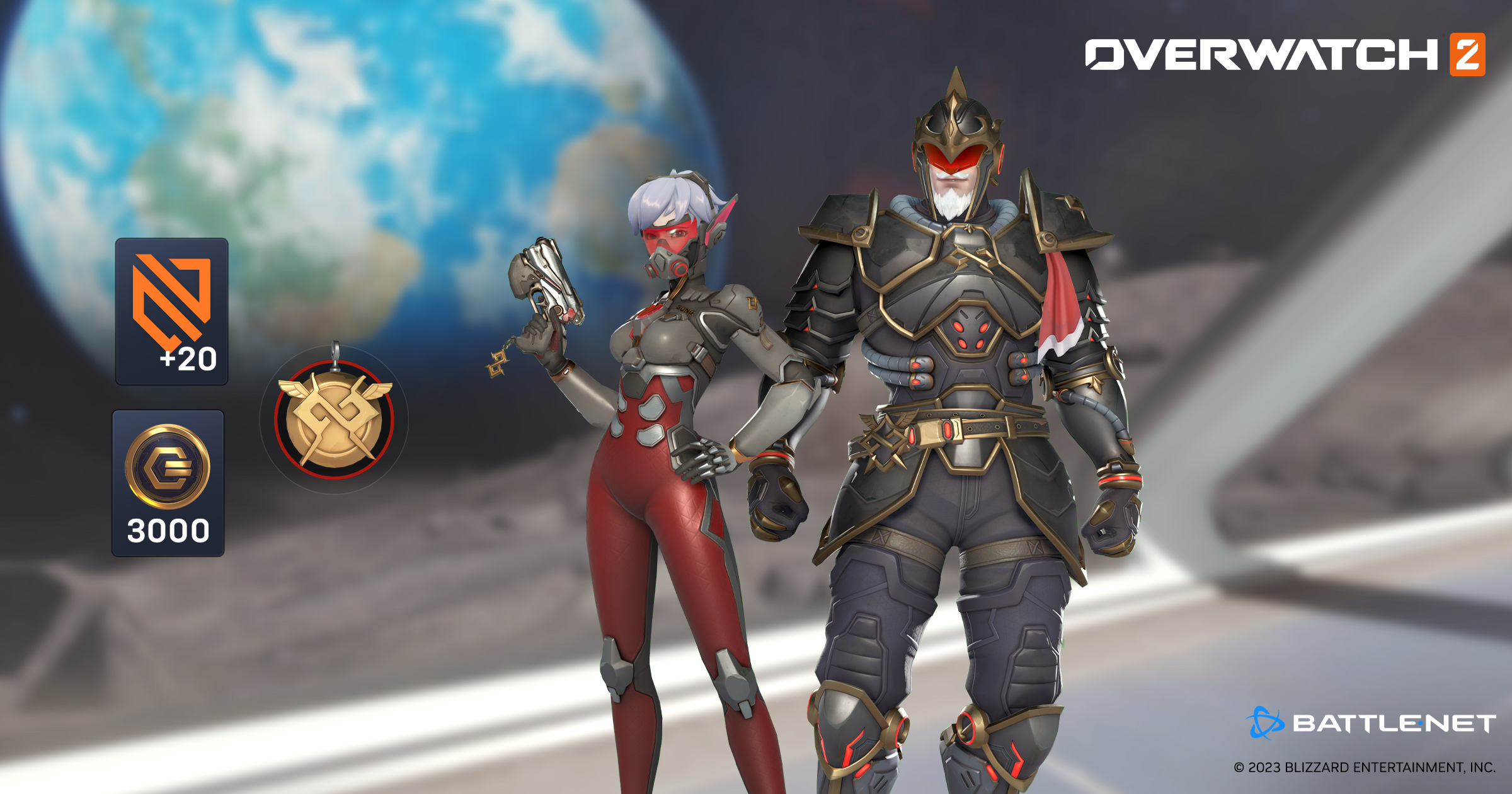 Using one of our participating GeForce RTX 40 Series GPUs, actions have improved responsiveness occurring virtually without delay, and performance is so high that you'll see the action at its best with maximum clarity.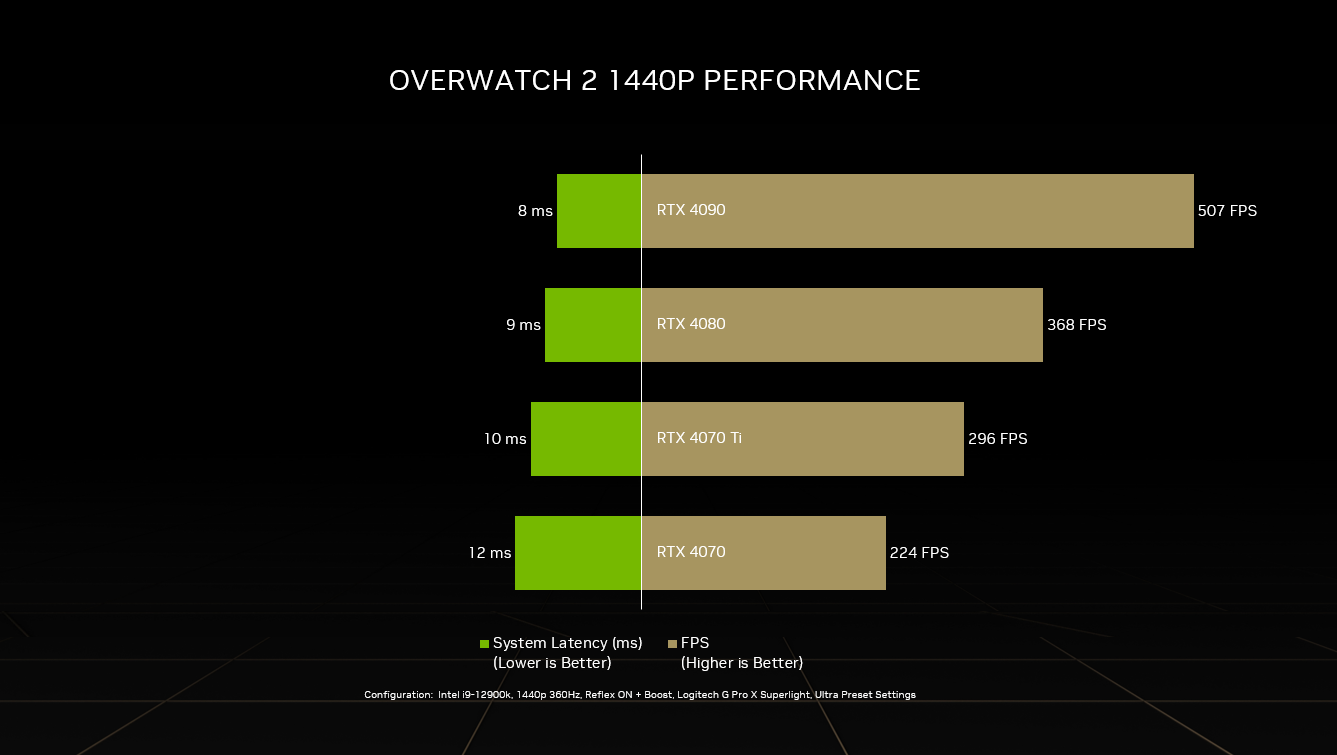 See for yourself in the video below, learn more about Reflex and competitive gaming in previous Reflex articles, and get plenty of additional detail on the NVIDIA Reflex homepage.
You'll find eligible GPUs and desktop PCs at numerous system builders and retailers worldwide. Head to the Overwatch 2 Ultimate Battle Pass bundle homepage to see the complete list of participating partners in your country.
New Mice With NVIDIA Reflex Analyzer Support Available Now
NVIDIA Reflex-compatible mice work in concert with GeForce Experience and NVIDIA Reflex gaming monitors to measure end-to-end system latency, from the click of a mouse, to the action occurring in the game, to that being shown on your display. Identify bottlenecks, minimize latency, and get the most responsive gaming possible, helping you maximize your potential.
This month sees the release of two new NVIDIA Reflex-compatible mice: the Alienware 620M Gaming Mouse and the HyperX Pulsefire Haste 2 Wireless Gaming Mouse.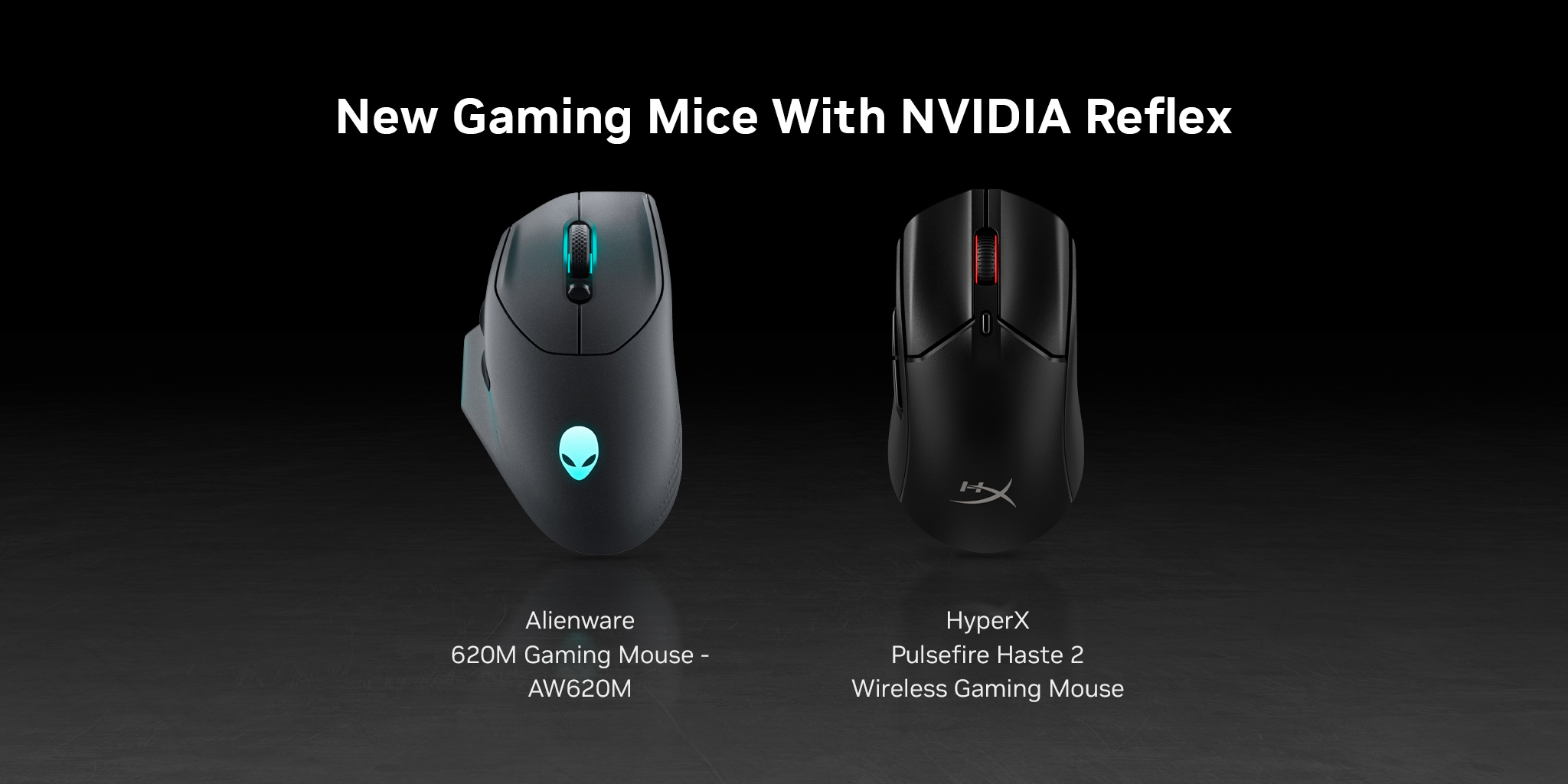 To learn more about measuring system latency with compatible NVIDIA Reflex accessories, follow our guide here.
More To Come Soon
GeForce RTX technologies like NVIDIA Reflex and DLSS 3 are some of the most quickly adopted features in gaming history. Improved performance, image quality and reduced latency are critical to providing an S-Tier gaming experience. The list of titles supporting these technologies is growing every day, so check back in to GeForce.com soon for the latest information on this year's most anticipated games.
Check out the complete list of currently supported games and devices on our NVIDIA Reflex website.