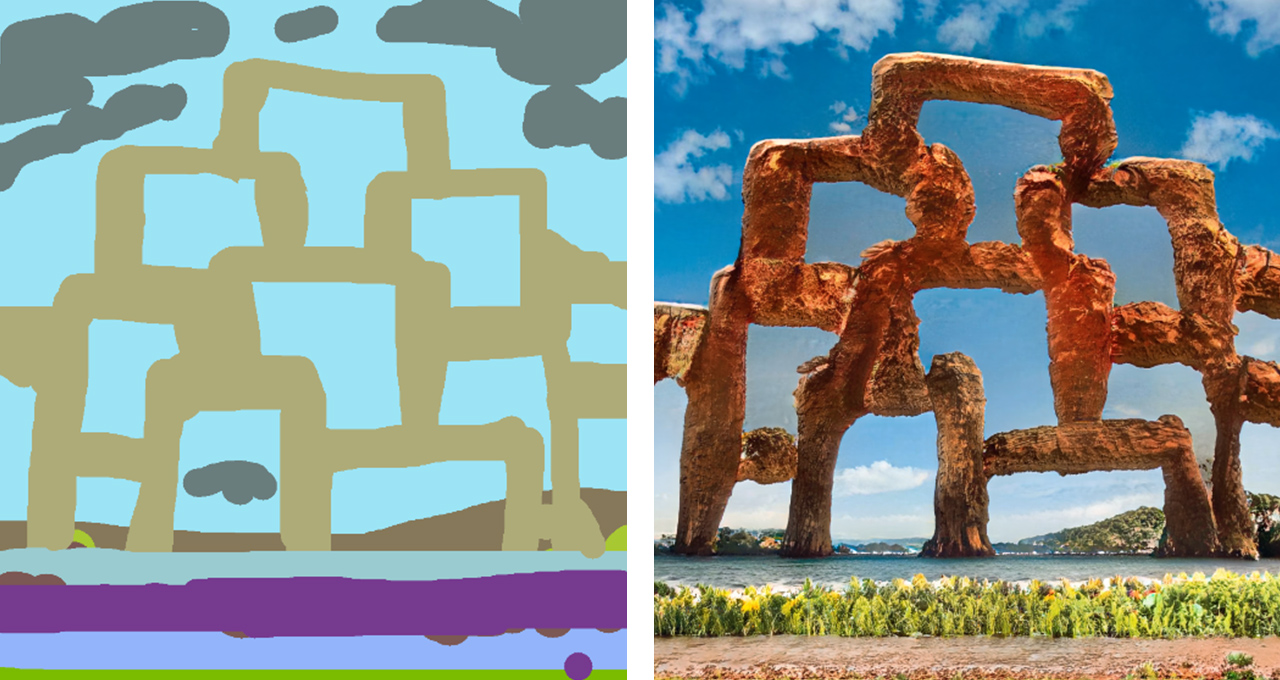 Editor's note: This post is part of our weekly In the NVIDIA Studio series, which celebrates featured artists, offers creative tips and tricks and demonstrates how NVIDIA Studio technology improves creative workflows. We're also deep-diving on new GeForce RTX 40 Series GPU features, technologies and resources and how they dramatically accelerate content creation.
As beautiful and extraordinary as art forms can be, it can be easy to forget the simple joy and comforting escapism that content creation can provide for artists across creative fields.
Janice K. Lee, a.k.a Janice.Journal — the subject of this week's In the NVIDIA Studio installment — is a TikTok sensation using AI to accelerate her creative process, find inspiration and automate repetitive tasks.
Also this week, NVIDIA Studio technology is powering some of the most popular mobile and desktop apps — driving creative workflows of both aspiring artists and creative professionals.
TikTok and CapCut, Powered by NVIDIA and the Cloud
Week by week, AI becomes more ubiquitous within content creation.
Take the popular social media app TikTok. All of its mobile app features, including AI Green Screen, are accelerated by GeForce RTX GPUs in the cloud. Other parts of TikTok creator workflows are also accelerated — Descript AI, a popular generative AI-powered video editing app, runs 50% faster on the latest NVIDIA L4 Tensor Core GPUs versus T4 Tensor Core GPUs.
CapCut, the most widely used video editor by TikTok users, enables Simultaneous Scene Encoding, a functionality that sends independent groups of scenes to an NVIDIA Encoder (NVENC), contributing to shorter video export times without affecting image quality. This technology performs over 2x faster on NVIDIA GeForce RTX 4080 graphics cards versus on Apple's M2 Ultra.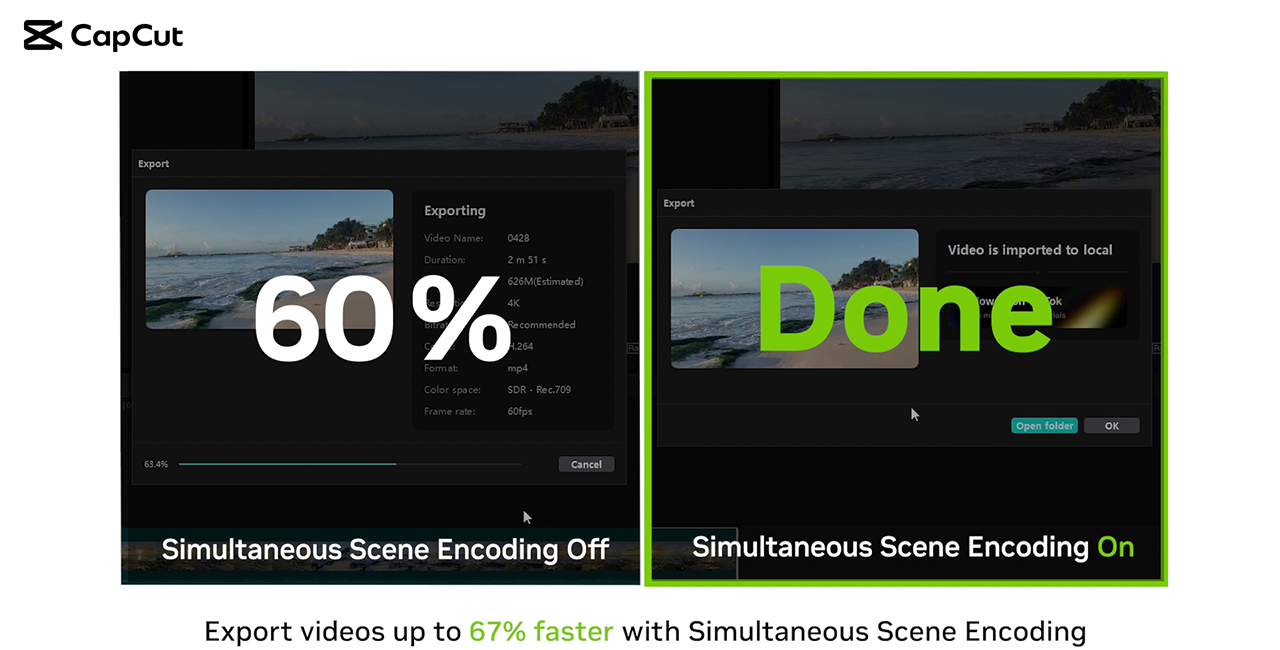 Tests were conducted by CapCut using CapCut v2.2.0 (beta) on desktops equipped with GeForce RTX 4090 to export 180s 4K 60fps H.264 video. Video exporting was accelerated.
Advanced users can move footage to their preferred desktop video editing app using native GPU-acceleration and RTX technology. This includes AV1 dual encoders (NVIDIA GeForce RTX 4070 Ti graphics cards or higher required) for 40% better video quality for livestreamers, while video editors can slash export times nearly in half.
Janice.Journal Gets AI Art Blanche
Janice.Journal, a self-taught 3D creator, was motivated to learn new art skills as a way to cope with her busy schedule.
"I was going through a tough time during my junior year of college with classes and clubs," she said. "With no time to hang out with friends or decompress, my only source of comfort was learning something new every night for 20 minutes."
Her passion for 3D creation quickly became evident. While Janice.Journal does consulting work during the day, she deep-dives into 3D creation at night, creating stunning scenes and tutorials to help other artists get started.
One of her recent projects involved using the free NVIDIA Canvas beta app, which uses AI to interpret basic lines and shapes, translating them into realistic landscape images and textures.
In the above video, Janice.Journal aimed to create the "Eighth Wonder of the World," a giant arch inspired by the natural sandstone formations in Arches National Park in Utah.
"I love NVIDIA Canvas! When I was a kid I always wanted to draw or create complex backgrounds but was never able to. So, it's funny how I'm now able to turn my simple doodles into fully HD images using Canvas AI." — Janice.Journal
"I wanted to create something that looked familiar enough where you could conceive to see it on 'National Geographic' but would still seem fantastical, awe-inspiring and simultaneously make the viewer question if it was real or fake," said Janice.Journal.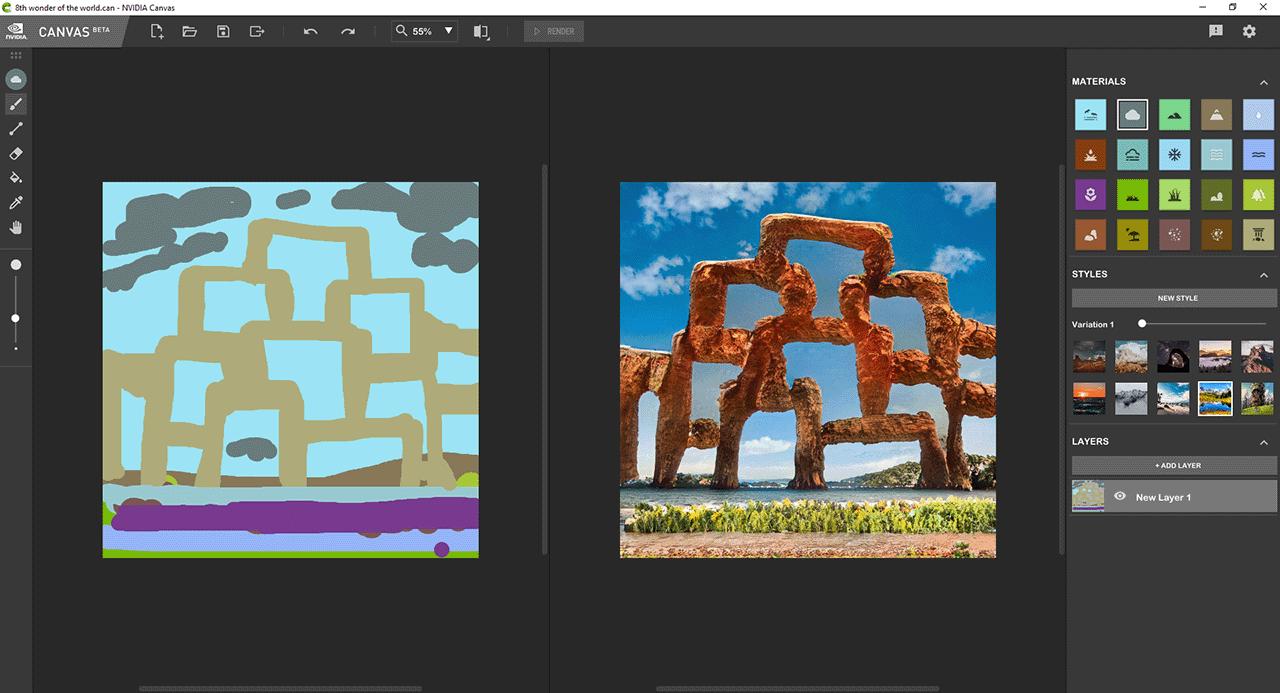 NVIDIA Canvas AI-assisted painting.
Using Canvas's 20 material brushes and nine style images, each with 10 variations, Janice.Journal got to work.
She said she "got a bit carried away" on Canvas, resulting in an incredible masterpiece.
Janice.Journal then had the option to export her painting into either a PNG or layered PSD file format to import into graphic design apps like Adobe Photoshop.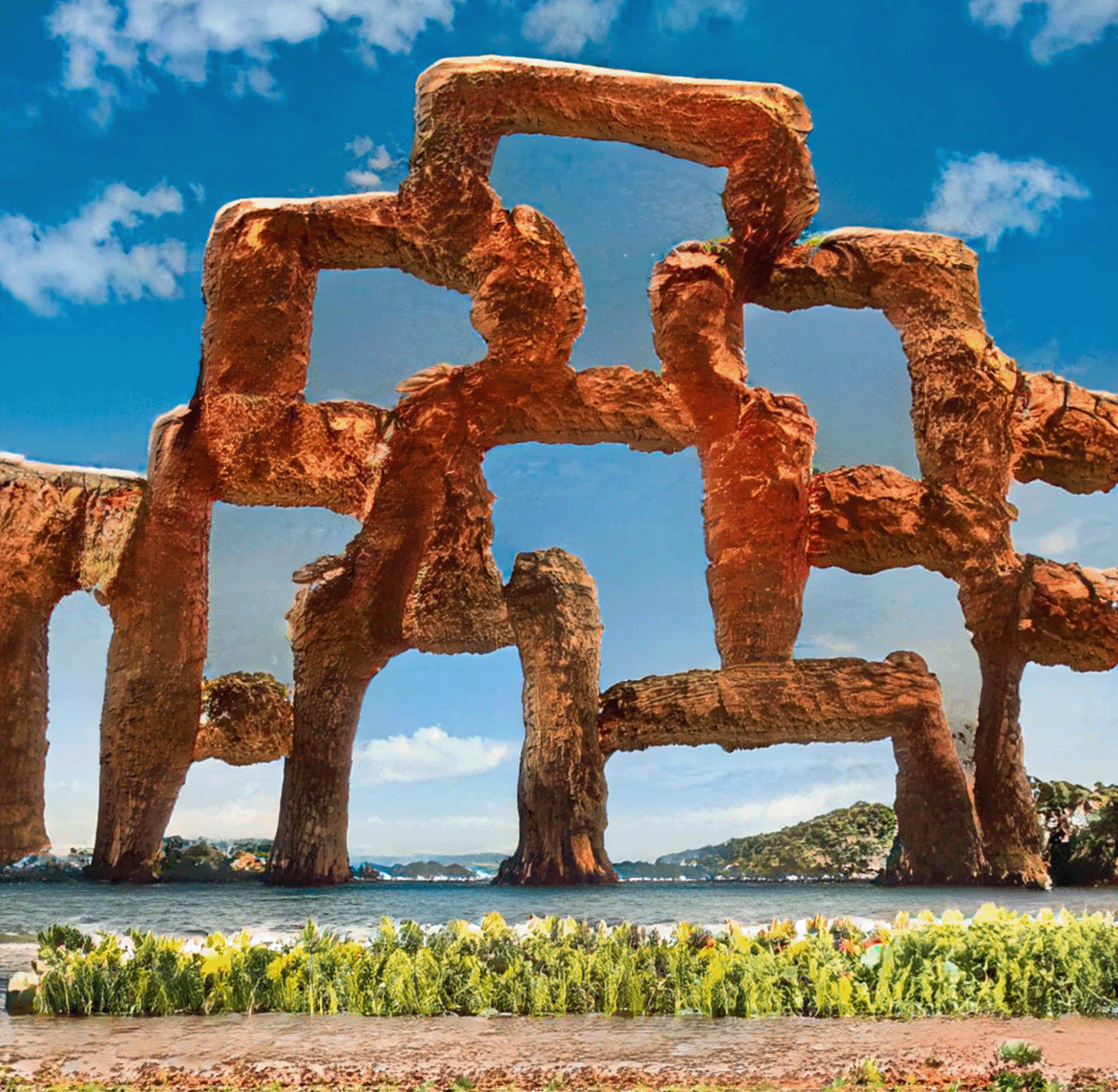 "The Eighth Wonder of the World."
Canvas is especially useful for concept artists looking to rapidly explore new ideas and for architects aiming to quickly draft backdrops and environments for buildings. With Canvas, Janice.Journal could rapidly paint a landscape without having to search for hours for the perfect stock photo, saving her valuable time to hone her 3D skills instead.
"I'm still blown away trying it out for myself," said Janice.Journal. "Seeing my simple drawings turn into fully HD images is wild — it really reminds me that the future is now."
Download NVIDIA Canvas, free for NVIDIA GeForce RTX graphics cards owners.
A Better Blender Render With AI
Janice.Journal's portfolio features bright, vibrant visuals with a soft touch. Her 3D scene "Gameboy" features two levels — no, not gaming levels, but living quarters built into a Gameboy, bringing to life every child's dream.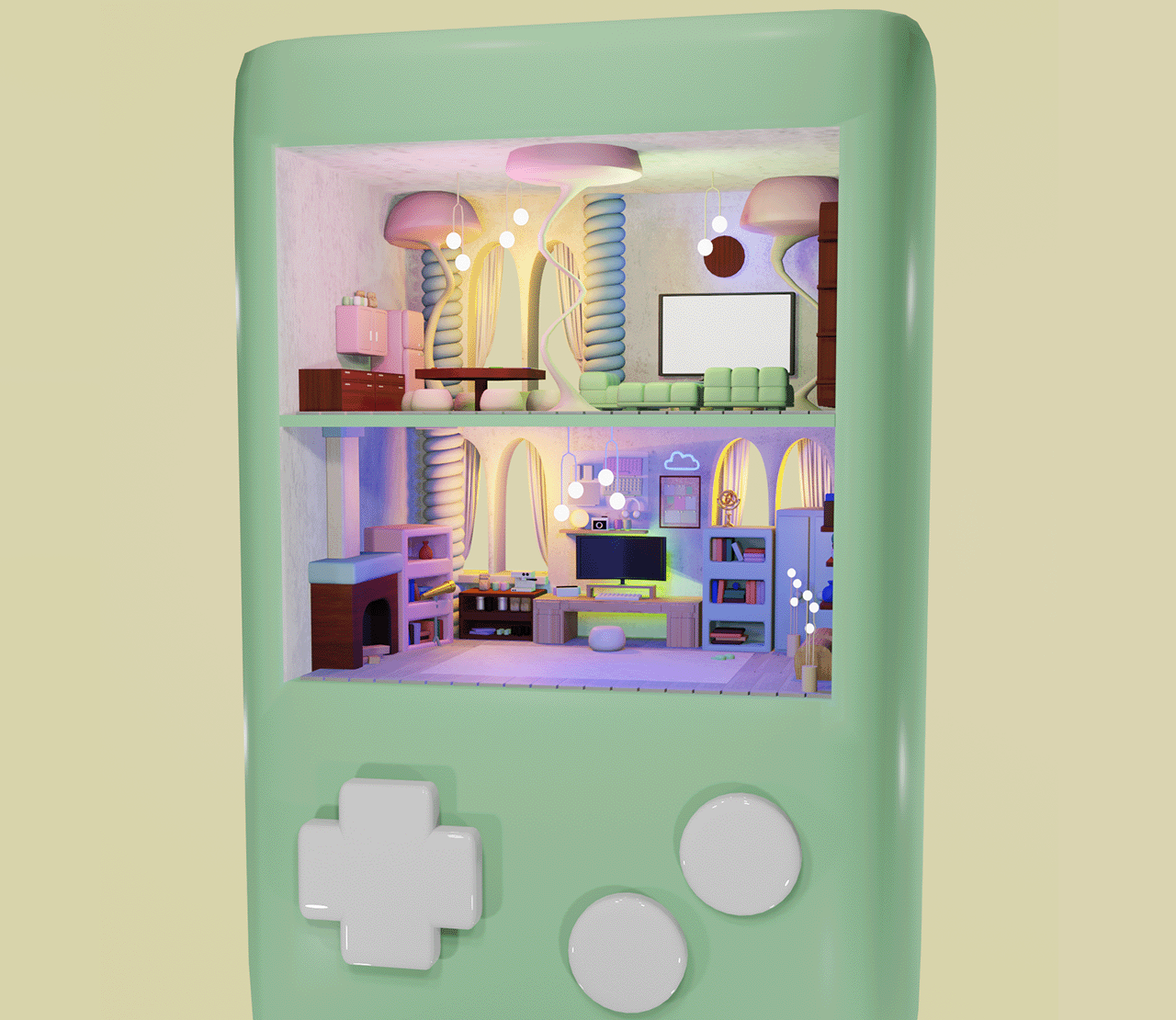 Would you love to live here?
Most artists start with a rough physical sketch to get concepts on paper, then move to Blender to block out basic shapes and sculpt models in finer detail.
AI shines at this point in the workflow. Janice.Journal's GeForce RTX 3090 GPU-powered system unlocks Blender's Cycles RTX-accelerated OptiX ray tracing in the viewport, reducing noise and improving interactivity in the viewport for fluid movement with photorealistic visuals.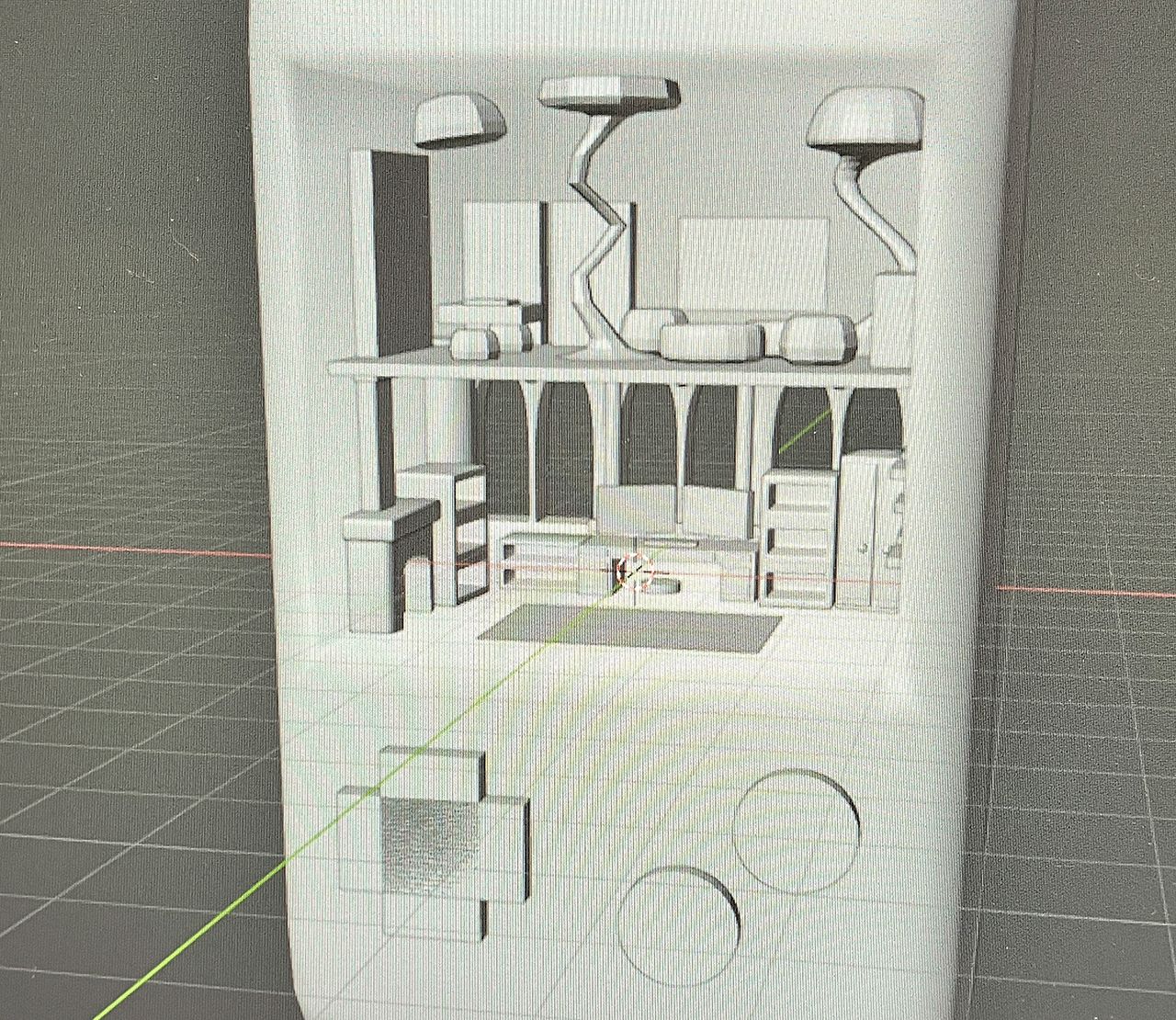 Work-in-progress 'Gameboy' render.
"Simply put, GPU acceleration and AI allow me to see renders in real time as they process modeling, lighting and the entire environment, enabling a preview as if I were to hit 'render' right away," said Janice.Journal. "It makes life 10 times easier for me."
Janice.Journal has also been experimenting with AI-generated images as a way to brainstorm concepts and push creative boundaries — in her opinion, the most optimal use of AI.
Once everything has been modeled, Janice.Journal adds textures by playing around in Blender, applying clay shaders or displacement modifiers for "bumpier" textures. Then, she adds lighting and finishing touches to complete the ambience of the scene.

3D artist Janice K. Lee, a.k.a. Janice.Journal.
Check out Janice.Journal on TikTok.
Follow NVIDIA Studio on
Instagram
,
Twitter
and
Facebook
. Access tutorials on the
Studio YouTube channel
and get updates directly in your inbox by subscribing to the
Studio newsletter
.