GeForce RTX graphics cards are the fastest in the world, giving PC gamers the very best framerates and experiences in each and every game. Now, RTX is coming to laptops, starting with over 40 new GeForce RTX laptops, in 100-plus configurations, from partners around the world.
And like desktop GeForce RTX graphics cards, RTX laptops have the hardware required for real-time ray tracing and AI-enhanced graphics, enabling you to experience immersive, lifelike visual effects anywhere, anytime.
If you want a super thin, super fast laptop, there are 17 GeForce RTX Max-Q laptops debuting at CES. These are designed to get maximum GPU performance from the thinnest-possible designs. Compared to previous-gen models, new GeForce RTX Max-Q laptops are faster, slimmer, quieter and cooler, and many use NVIDIA Optimus technology to deliver up to 2x more battery life. They also feature 144Hz panels with thin bezels, and with designs available from every major OEM, gamers have many great models to choose from.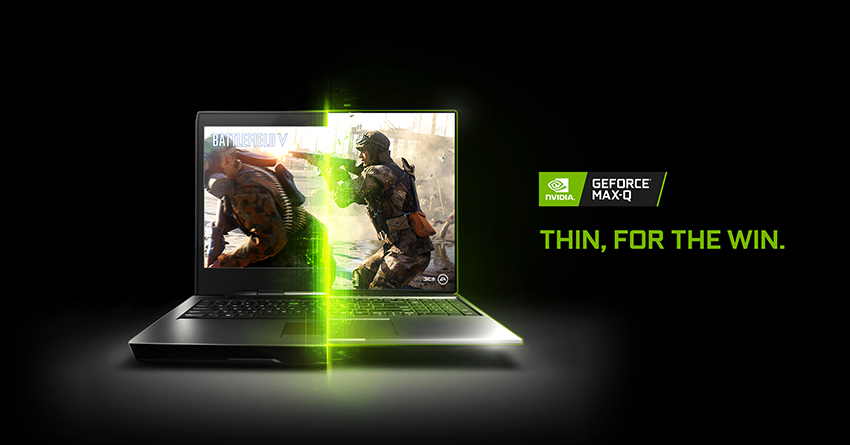 GeForce RTX 2080 Max-Q laptops can deliver 2x the performance of a PS4 Pro in a portable form factor, feature 8GB of GDDR6 memory, are faster than GeForce GTX 1080 desktop graphics cards, are 40% more efficient than GeForce GTX 1080 Max-Q laptops, and can play Battlefield V at 1920x1080, with Ultra settings and Ultra-quality ray tracing effects and DLSS enabled.
Max-Q laptops are also available with GeForce RTX 2070 GPUs, which feature 8GB of GDDR6 memory, and with GeForce RTX 2060 GPUs, which feature 6GB of GDDR6 memory.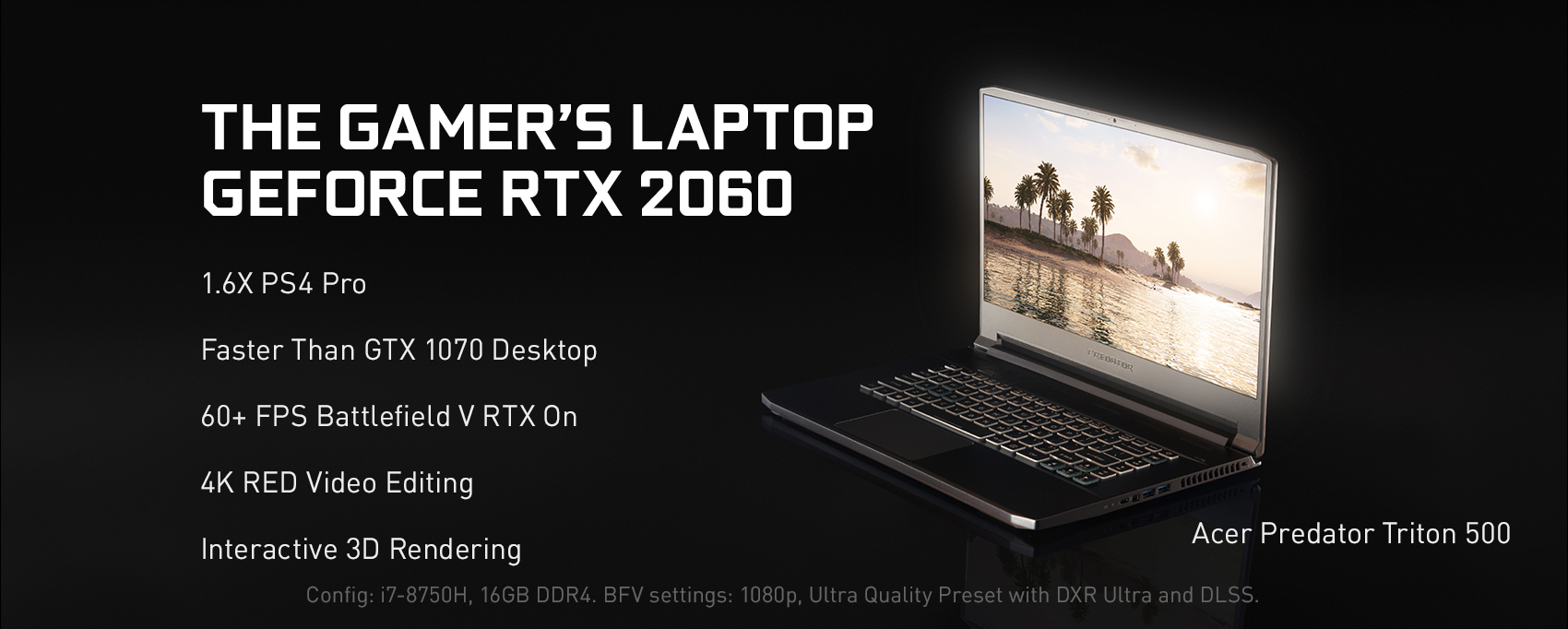 All GeForce RTX laptops benefit from BatteryBoost and WhisperMode, two technologies that enhance your gaming on the go and at home.
Out and about, on battery power, BatteryBoost caps performance to a user-defined framerate, giving you up to 2x more gaming on a single charge.
WhisperMode, meanwhile, ensures quiet gaming at home, by again using an owner-defined framerate, for gaming that is whisper-quiet. And to further help, GeForce Experience Optimal Playable Settings now include one-click WhisperMode recommendations, configuring game settings for maximum fidelity, whilst keeping your laptop nice and quiet.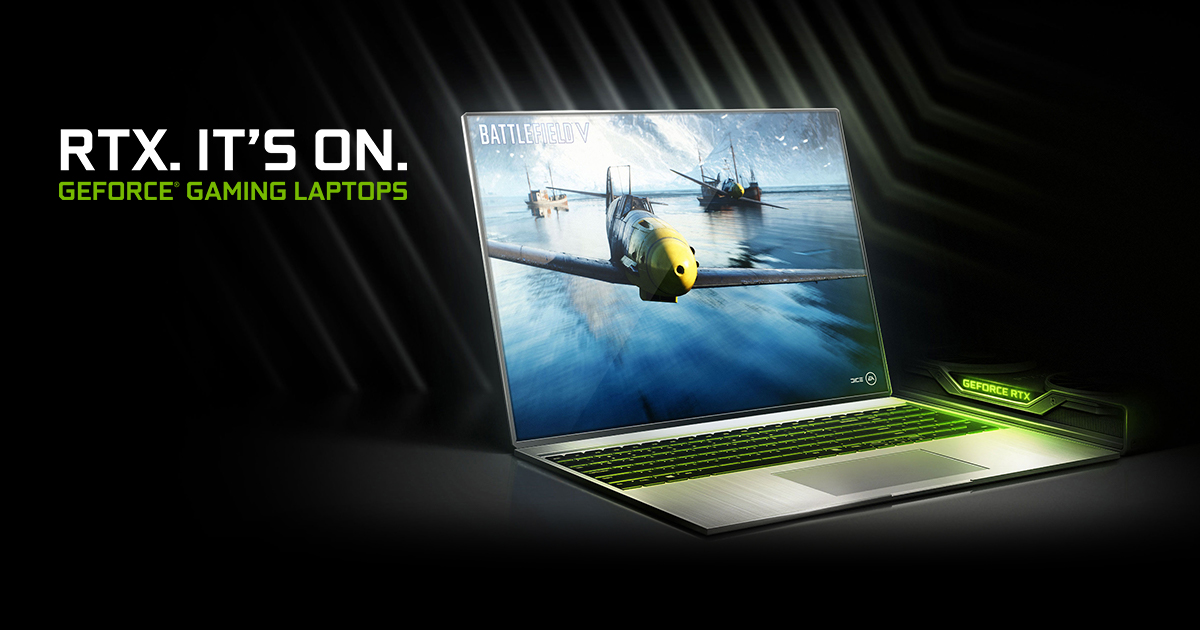 GeForce RTX laptops will be available starting January 29 from the world's leading laptop OEMs, including Acer, Alienware, ASUS, Dell, Gigabyte, HP, Lenovo, MSI, Razer and Samsung. They will also be available from local OEMs and system builders including Aftershock, CyberPower PC, Hasee, Maingear, Mechrevo, Mouse, Origin PC, PC Specialist, Scan, Schenker, Terrans Force and Thunderobot .

Head here to be notified when they launch.
In addition, select models at participating retailers and system builders will also be part of our AnthemTMand Battlefield V bundle, details of which you can find here.