Each week, we're bringing you news of the latest DLSS and ray tracing integrations in games and apps. Last week, Diablo IV launched with DLSS 3, Tower of Fantasy added DLSS 3 in a new game update, and it was announced that Ratchet & Clank: Rift Apart will launch with DLSS 3, ray tracing, Reflex and DLAA on July 26th.
This week, F1Ⓡ 23 races off the line with support for DLSS 2, Reflex and ray tracing, and both Daydream: Forgotten Sorrow and Layers of Fear are launching with DLSS 2. Additionally, we've got a first look at Cyberpunk 2077: Phantom Liberty, enhanced with the Technology Preview of the Ray Tracing: Overdrive Mode, along with new trailers for upcoming DLSS-enhanced games.
NVIDIA DLSS, Ray Tracing & Reflex Coming To EA SPORTS™ F1Ⓡ 23
On June 16th, racing fans can take their positions on the grid to rival the world's best drivers in EA SPORTS F1Ⓡ 23, the official video game of the 2023 FIA Formula One World Championship™.
F1Ⓡ 23 features all the teams, drivers and circuits for the 2023 FIA Formula One World Championship™, including the highly anticipated Las Vegas Grand Prix and Losail International Circuit, Qatar. The game also allows players to create headlines with the return of story-based Braking Point, the second chapter that takes players beyond the racing and gives them a closer look at the life of an F1 driver.
On PC, GeForce RTX graphics card and laptop owners can accelerate frame rates with NVIDIA DLSS 2 at launch on June 16. NVIDIA DLSS 3 will be coming in a post-launch update.
All GeForce RTX gamers will also receive the highest possible frame rates when activating immersive ray-traced reflections, shadows and ambient occlusion thanks to dedicated ray tracing cores on each GeForce RTX GPU. And GeForce GTX 900 Series and newer gamers can make F1Ⓡ 23's racing even more responsive with NVIDIA Reflex.
F1Ⓡ 23 launches June 16th - wishlist or pre-order now in the EA App, Epic Games Store, or Steam; F1Ⓡ 23 Champions Edition players can access the full game, starting on June 13th.
Cyberpunk 2077: Phantom Liberty Trailer - Available September 26th With Full Ray Tracing & DLSS 3
Phantom Liberty is a new spy-thriller adventure for Cyberpunk 2077. When the orbital shuttle of the President of the New United States of America is shot down over the deadliest district of Night City, there's only one person who can save her — you. Become V, a cyberpunk for hire, and dive deep into a tangled web of espionage and political intrigue, unraveling a story that connects the highest echelons of power with the brutal world of black-market mercenaries.
Infiltrate Dogtown, a city-within-a-city run by a trigger-happy militia and ruled by a leader with an iron fist. With the help of NUSA sleeper agent Solomon Reed (Idris Elba) and the support of Johnny Silverhand (Keanu Reeves), unravel a web of shattered loyalties and use your every skill to survive in a fractured world of desperate hustlers, shadowy netrunners, and ruthless mercenaries. Built with the power of next-gen hardware in mind, Phantom Liberty offers brand-new gameplay mechanics, nail-biting courier jobs, gigs, and missions — and a thrilling main quest where freedom and loyalty always come at a price.
The new trailer gives gamers a glimpse of Phantom Liberty, which launches September 26th. GeForce RTX gamers can take their experience to the next level by enabling the Technology Preview of the Ray Tracing: Overdrive Mode and NVIDIA DLSS 3 - see the first Phantom Liberty 4K Overdrive screenshots below.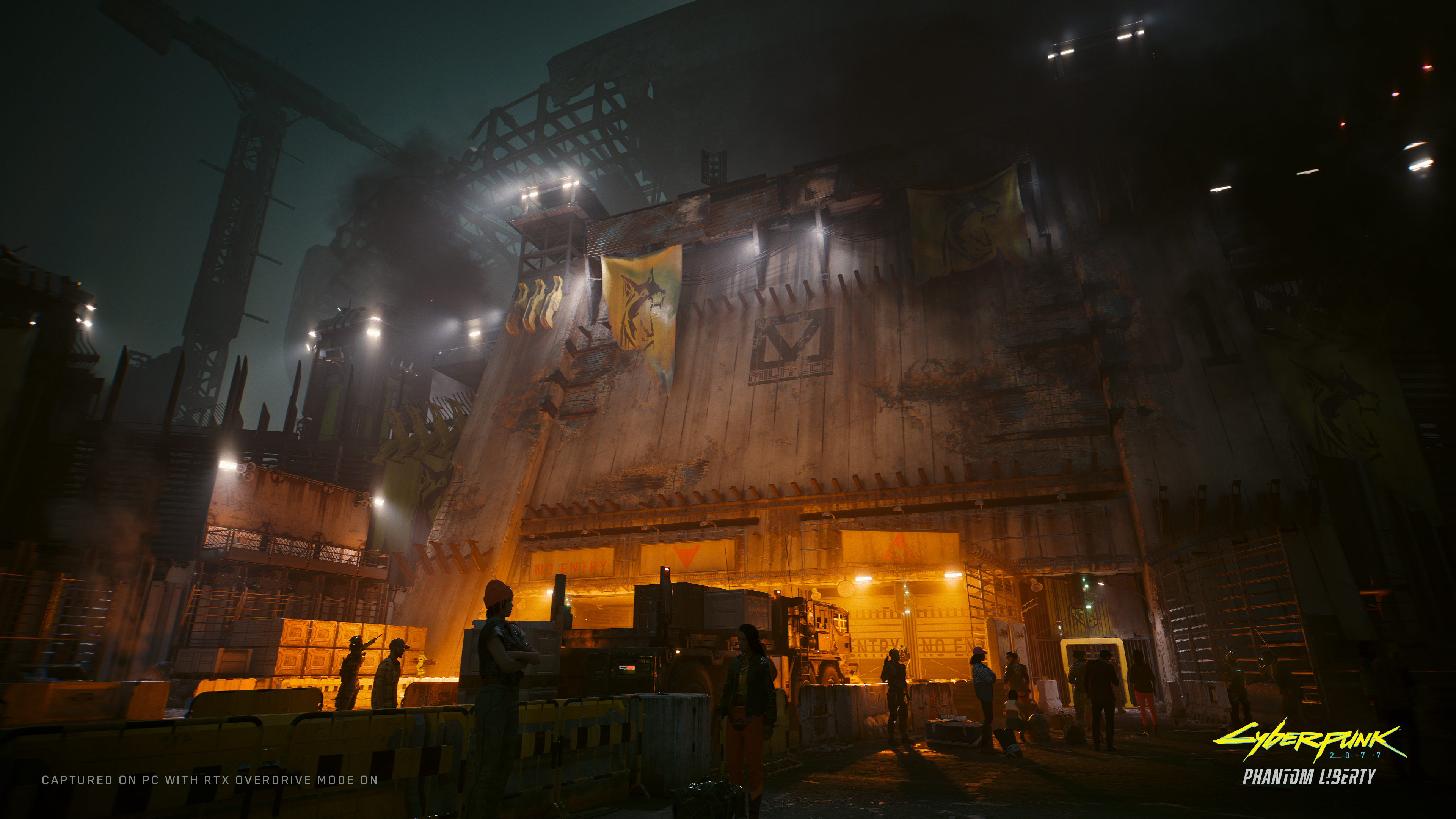 Stay tuned to GeForce.com for more information closer to Cyberpunk 2077: Phantom Liberty's release; get your system ready for Phantom Liberty by checking out the expansion's system requirements: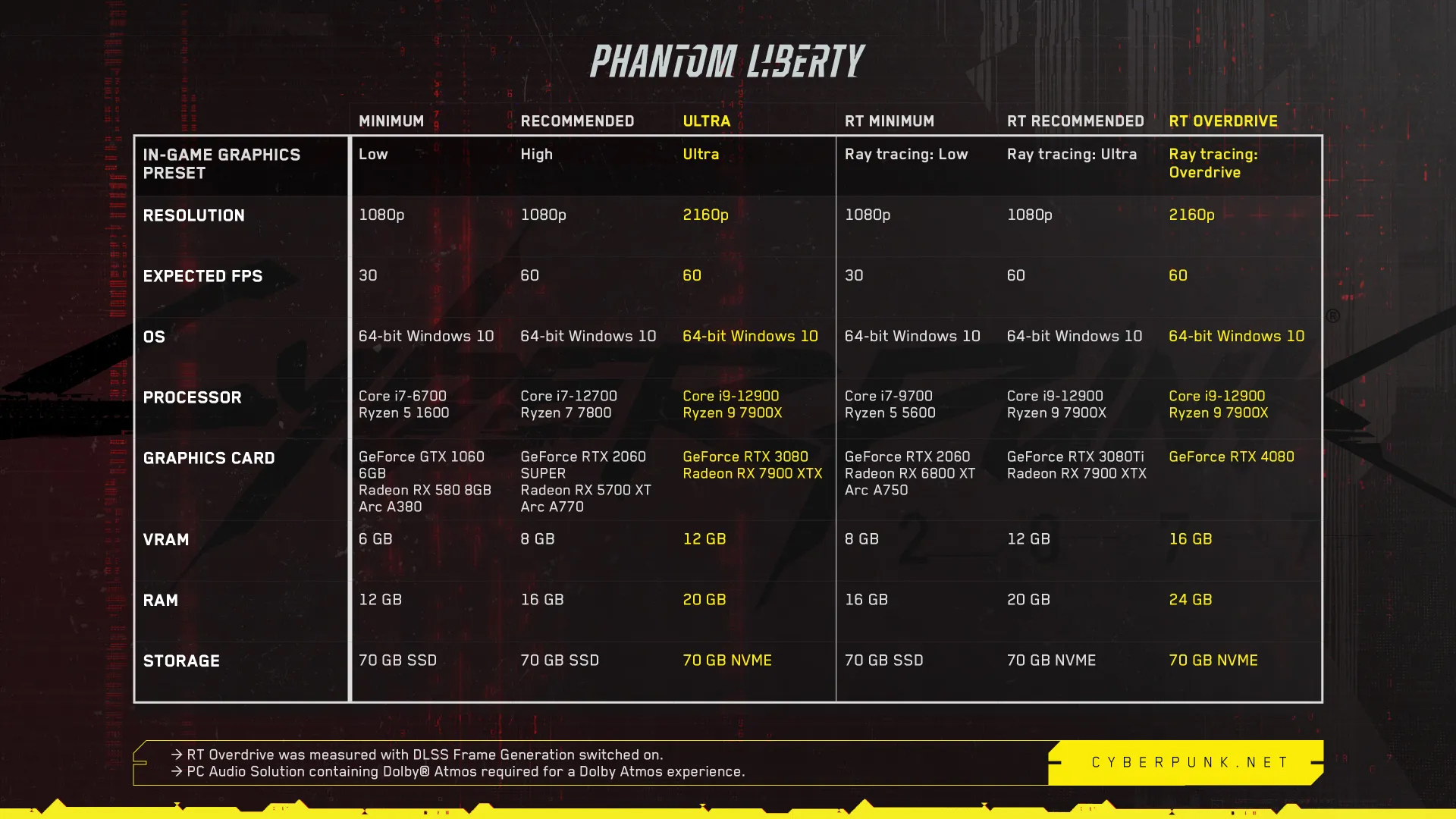 Party Animals Launching September 20th With DLSS 2 & Reflex
Battle with your friends as puppies, kittens and other cuddly creatures in Party Animals, developed by Recreate Games. Engage in paw-to-paw combat with your friends online. Interact with the world using a realistic physics engine and take advantage of interactive elements in each unique level to emerge victorious in every brawl.
When Party Animals is released on September 20th, GeForce RTX gamers can boost performance with DLSS 2 and reduce system latency with NVIDIA Reflex, giving them a competitive edge over other critters with less responsive systems.
Warhaven Launches This Fall With DLSS 3, Watch The New Trailer & Play For Free June 19th
This Fall, enter battle in NEXON Korea's Warhaven, a visceral 16 vs. 16 third-person medieval-fantasy combat action game created by the minds behind Durango: Wild Lands and Vindictus. Choose among a diverse roster of melee-weapon and magic-based combatants to storm battlegrounds as you see fit. Transform into powerful heroes called Immortals to wield supernatural skill sets, and experience team-based sword-and-magic gameplay like never before.
When Warhaven launches this Fall, performance can be accelerated to new heights with NVIDIA DLSS 3. Check out new cinematic and gameplay trailers below, and play a demo for free June 19th to 26th, during the Steam Next Fest.
Witchfire Launching September 20th With DLSS 3
The Astronauts' Witchfire is a roguelite first-person shooter from the creative leads behind Painkiller, Bulletstorm, and The Vanishing of Ethan Carter, launching September 20th. Desperate for a chance to triumph in the deadly war against witches, the Church calls on forbidden pagan magic to turn willing sinners into immortal witch hunters called preyers. Armed with powerful spells and fearsome firearms conjured by the best Vatican sorcerers, your mission is to find the infamous witch of the Black Sea, destroy the phantom army that protects her, and retrieve a mysterious artifact that can finally turn the tide of war.
Like The Astronauts' previous title, The Vanishing of Ethan Carter, Witchfire uses photogrammetry technology to achieve stunning visuals in its grim, immersive dark fantasy world. And visuals will be accelerated by NVIDIA DLSS 3. Check out a new trailer below.
Diablo IV One Of A Kind GeForce RTX 4080 Giveaway
If you're a Diablo IV fan, you won't want to miss our new sweepstakes, in which you can snag a GeForce RTX 4080 graphics card featuring a custom Diablo IV backplate. Follow us on social media to learn how to enter and win, see the full terms and conditions here.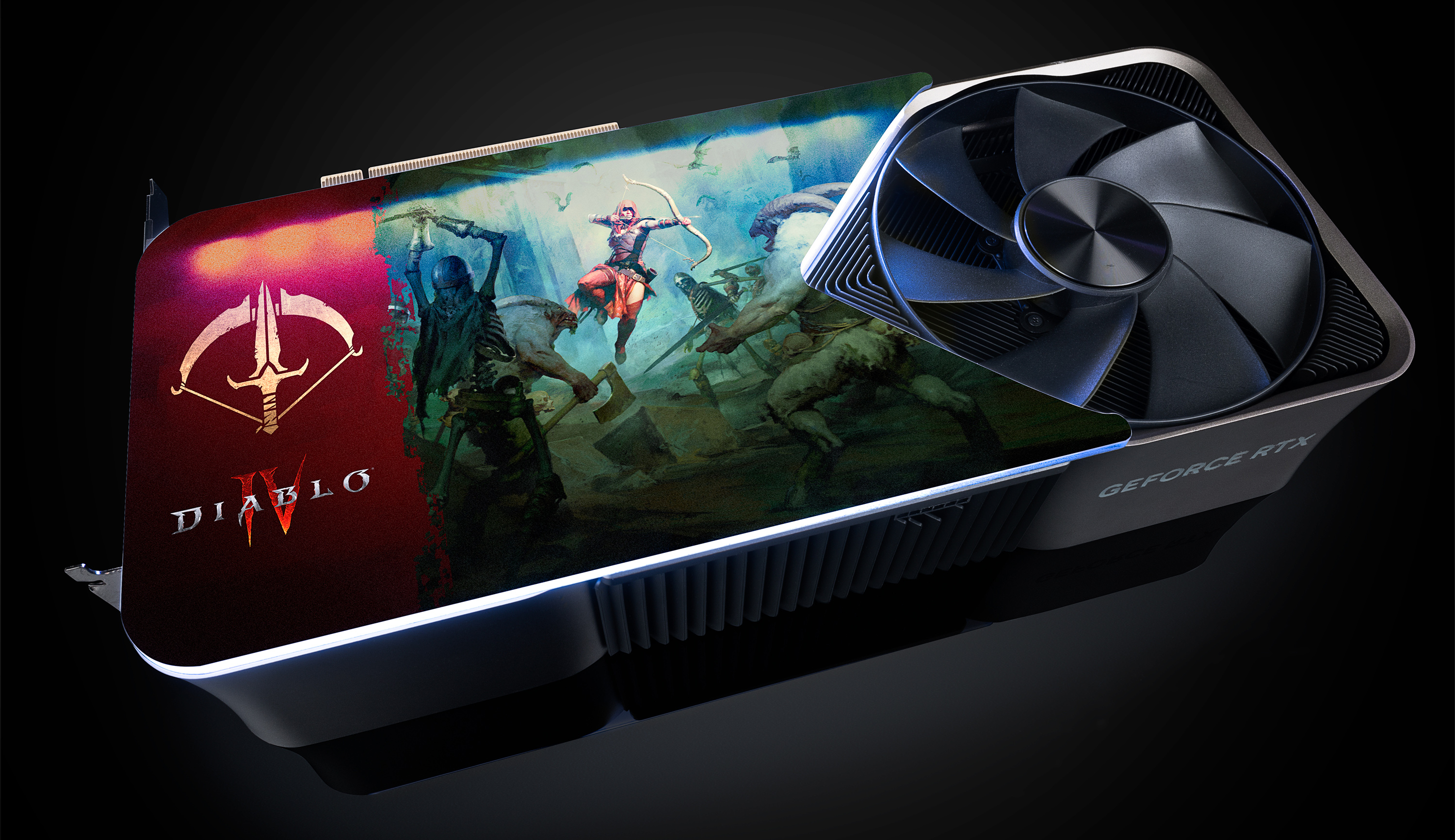 Diablo and NVIDIA have been a match made in Hell since Day 1. To celebrate the official release of Diablo IV, we took a trip down memory lane to see how the franchise has evolved alongside our own GPUs since the first game's release way back in 1997.
Daydream: Forgotten Sorrow Available June 14th With DLSS 2 & Ray Tracing
Daydream: Forgotten Sorrow is an atmospheric puzzle platformer game starring Griffin, a little boy who struggles to face his fears. Together with his alive teddy bear named Billy he has to explore a wonderful world, escape from various monsters and solve many mysteries and puzzles.
Coming June 14th, GeForce RTX gamers can experience Daydream: Forgotten Sorrow at its best, with DLSS 2, ray-traced ambient occlusion effects, ray-traced shadows, and ray-traced reflections. Unsure if the game's for you? Try the Daydream: Prologue for free, with all of these features activated on your GeForce RTX GPU.
Layers of Fear Launches June 15th With DLSS 2 & Ray Tracing
Bloober Team's critically acclaimed franchise, which has left a mark on narrative-driven first-person psychological horror games, returns to tell its final spine-chilling story in Layers of Fear. This new release, launching June 15th, is the definitive way to experience the franchise as it features Layers of Fear and Layers of Fear 2, as well as all downloadable content, including the new 'The Final Note' DLC that will give you a new perspective on the Layers of Fear storyline, and the never-before-told story of The Writer, which will tie everything together.
Built on Unreal Engine 5, Layers of Fear features DLSS 2, and hardware-accelerated, ray-traced Lumen lighting to make the stunning visuals, and your nightmarish experience, as immersive and realistic as possible.
Strayed Lights Available Now With DLSS 2
DLSS 2 can be added to many games with just a few clicks thanks to engine plugins, giving GeForce RTX gamers faster performance and an even better experience. On Steam, there are dozens of indie games leveraging DLSS 2 and its plugins, including Embers' Strayed Lights, an atmospheric action adventure combining a wordless experience with cinematic fights based around colors.
Check Back Next Week For Even More RTX Games
As you can see, there are even more DLSS integrations dropping into the newest blockbusters and latest indie games. Check back next week for a rundown of the next DLSS and RTX games, and head here to see the complete list of over 300 DLSS-enhanced games and apps.