GeForce Garage: GTX 1080 Ti & ThreadRipper Build
GeForce Garage
,
Guides
,
Videos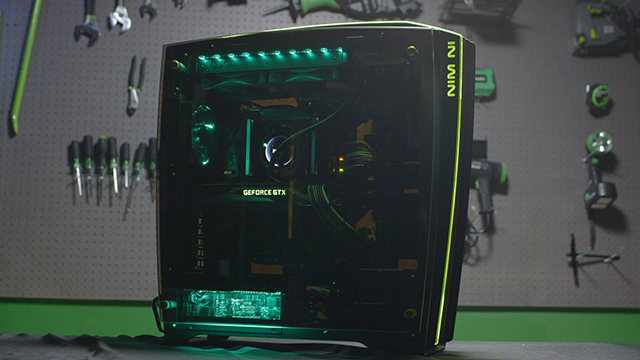 We've done it again. Our Ultimate RGB Elite Performance rig featuring Ryzen and GeForce was a knockout with the community. Now we're back with another surprise, pairing the best and brightest from AMD with our own GTX 1080 Ti GPU for our Ryzen Threadripper build.
Our Pascal-infused GTX 1080 Ti offers a definitive gaming experience among enthusiast video cards. While AMD's Ryzen Threadripper CPU is positioned to shake up multi-threaded applications and benchmarks. Ryzen Threadripper is a 64-bit, 14nm 16-Core CPU with 64 PCIE-lanes. Together with our 1080 Ti, they create an ideal computing solution for productivity stalwarts. Plus creative professionals will love the added graphic crunching muscle our 1080 Ti brings to such a build.
Moreover, we have carefully handpicked key remaining components that will not only maximize our powerful CPU and GPU, but will keep temps in check and ensure stability while looking super cool in the process. Now let's get right to it.
GTX 1080 Ti & ThreadRipper Build
Component

Product

Price*

Chassis

InWin H-Frame 2.0

Graphics Card

GeForce GTX 1080 Ti

CPU

AMD Threadripper 1950X

AIO

NZXT Kraken X62

Motherboard

ASUS ROG Zenith Extreme TR4

RAM

Corsair Dominator Platinum 32GB (2x16) 3200Mhz

Storage

Samsung 960 PRO 512GB

PSU

InWin Signature 1065W

Included

Cables

Custom Cable Set from Primochill

Total Price

$4377.64
*Please note: All prices are those at the time of writing.
---
Chassis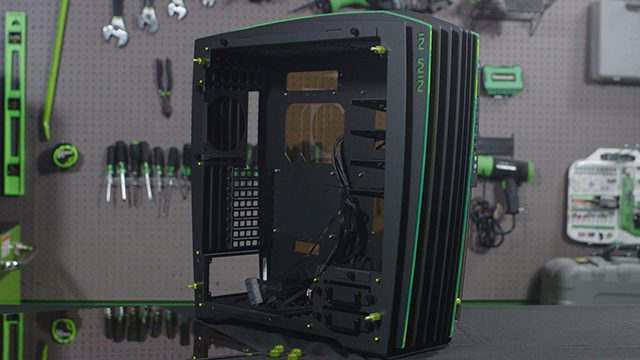 InWin H-Frame 2.0: $1199.00
Of course we had to drape this one in style. So we tapped InWin for their ultra-slick open-air H-Frame limited edition PC chassis. This is a full tower chassis created as part of the company's 30th Anniversary. No surprise we opted for a unique NVIDIA green-on-black color motif. The case features LED lights across the edges of the aluminum as well as the tempered glass. As mentioned in the video, did have to make some modifications to the case to suit our radiator needs. Regardless, this an immaculate case with the tempered glass side, aluminum stacked sheets, custom craftsmanship and it comes with 1065w power supply, a first in company's Limited Edition chassis solutions.
---
Graphics Card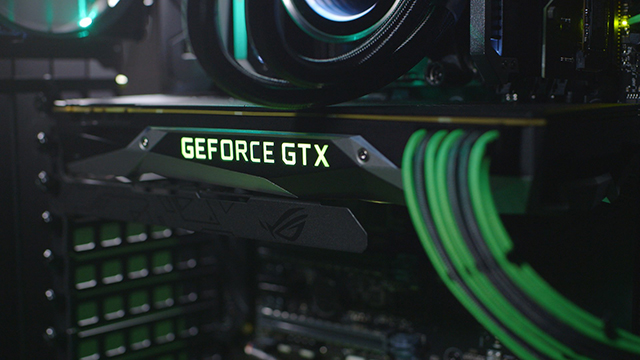 GeForce GTX 1080 Ti: $699.00
With all our GTX 1080 Ti Founders Edition, gamers enjoy a 1480MHz Core Clock with a 1582MHz Boost Clock. It has an 11GB GDDR5X 352-bit memory, 11GB video buffer and 3585 CUDA cores powered by our acclaimed Pascal GPU-architecture. For port and connectivity options we have 1x HDMI 2.0, 3x DisplayPort and a single DP-DVI adapter for DVI-support for displays and VR headset devices.
Supercharge game performance beyond 1080p while remaining above 60+ frames per second, making it a perfect option to leverage the power of NVIDA G-SYNC enabled monitors and sync scorching-high refresh rates with high framerates in your favorite games.
---
CPU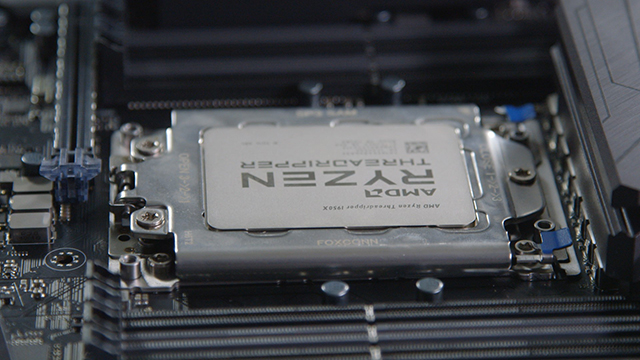 AMD Threadripper 1950X: $999.99
AMD's new 16-Core Threadripper CPU is making significant waves in the computing world. It's one the company's more standout products in recent years and grants builders with enough cash a high performance solution that is going toe-toe with big Blue.
The large processor is on a 14nm process. It features the aforementioned 16-cores and 32-threads making it a compelling option for multi-threaded applications. Base clock operating frequency is 3.4Ghz with a max turbo frequency of 4.GHz. It offers support for a staggering 1TB of memory with a thermal design power draw of 180w. However we found Ryzen Threadripper sips significantly more power under loads – exceeding 300w in some build cases.
Nonetheless the performance-per-cost ratio makes Threadripper an attractive alternative to competing Intel solutions
---
AIO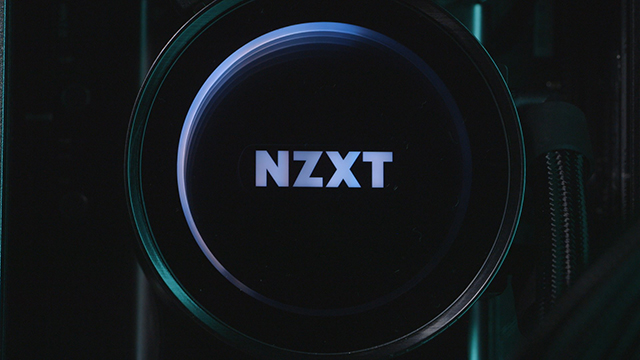 NZXT Kraken X62: $156.95
RGB lighting is everywhere. But few implement the feature stylishly, unlike the new NZKT Kraken X62 AIO liquid cooler. The cooling solution features near-silent performance, a pump capable of up to 2800 RPMs, multi-function LEDS and preset modes and the company's CAM software. With it you can monitor everything including pump, radiator, and the fans right from the desktop. However, we should have gone with the X52 because the H-Frame comes with a 240mm bracket and the X62 is 280mm.
---
Motherboard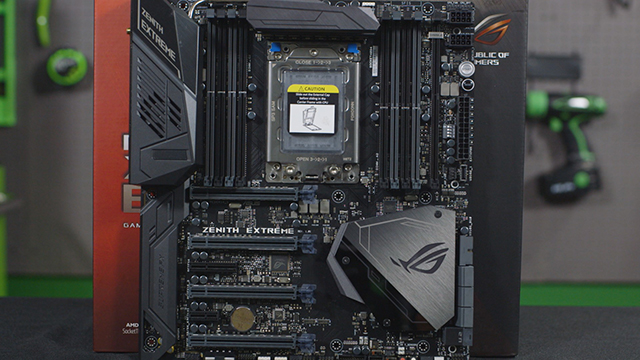 ASUS ROG Zenith Extreme TR4: $519.99
ASUS has an absolute gem in their flagship X399 chipset motherboard for the Ryzen Threadripper TR4 socket. One of the performance leaders in motherboard products, the manufacturer has created a gorgeous and feature packed extended ATX mainboard that ticks all the right boxed with enthusiasts.
We have 3x NVME M.2 drive support, memory support for up to 128GB of DDR4 memory. Front side U.2 storage support and front panel USB 3.1 support. The board has 6x SATA 6Gb/s ports, support for RAID 0, 1, 10, Wi-Fi, Bluetooth, Intel Gigabit LAN and ROG SupremeFX 8-channel HD onboard audio. Mutli-GPU setups are completely welcome with 4x PCIE 3.0 x16, 1x PCIE 2.0 x4 and a single PCIE 2.0 x1 port.
Further connectivity options are 8x USB 3.1 on the back panel, 4x USB 3.1 mid-board, 2x USB 2.0 (Type-C + Type-A), 1x USB 3.1 front panel header and 2-more USB 3.1 ports Type-A + Type-C at the back panel.
The ROG Zenith is a born overclocking motherboard with all the OC trimmings to fine-tune your system from both within the UEFI BIOS and at the desktop using the company's included suite of utilities and tweaking tools
---
RAM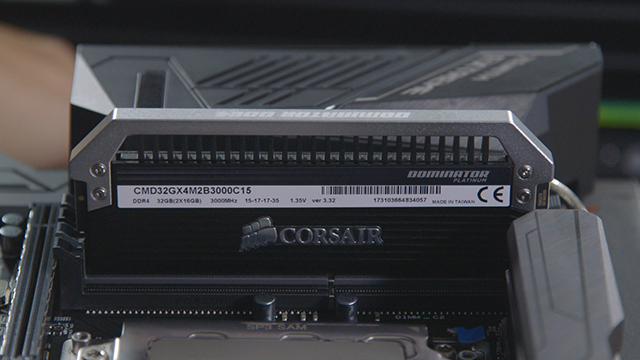 Corsair Dominator Platinum 32GB (2x16) 3200Mhz: $359.99
Corsair is synonymous with reliable performance and stability, two factors that must be respected if you plan to run system-intensive applications with confidence. This 32GB kit of DDR4-3200 RAM comes with built-in XMP 2.0 support for easy turn-key overclocking and resulting temps can be monitored using the company's Corsair Link desktop application. We accidentally ordered the 2x16 kit and would recommend the 4x4 kit instead to take full advantage of Quad Channel.
---
Storage
Samsung 960 PRO 512GB: $299.99
Bleeding edge speed that fits in your back pocket; that's the Samsung 960 Pro -- an unrelenting performer in the tiny M.2 2280 gumstick form factor. This NVMe 1.2 storage solution uses the 3D NAND memory component tech and the Samsung Polaris controller. We opted for the deep 512GB storage capacity variant in this series. At that size users can expect read/write speeds up to 3500MBps and 2100MBps respectively. Smoking!
---
Conclusion
AMD's impressive new 16-Core Ryzen Threadripper CPU is a beastly piece of work for multi-threaded productivity application. This was an incredible experience, though not without its hurdles, both in design and the distinctive system tweaks needed for high performance gaming. Be sure to check the video for a few extra pointers. From it all we learned a ton making this an ideal guide for those with Ryzen in their crosshairs.
Have a GeForce-powered ThreadRipper build of your own? Share how it performs in the comments below.