GeForce Garage: How To Build The Ultimate Home 3D Rendering Rig
GeForce Garage
,
Guides
,
Videos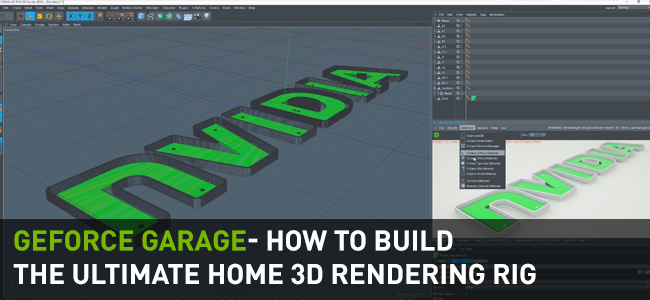 We're back in the GeForce Garage to construct another awesome build. With a new focus and a brand new set of partners to assist us, our mission this time was to create the ultimate rendering machine for pro-grade digital editing and place it in the capable hands of our buddy-- gamer, animator and actor – Rick Malambri. Rick's necessity for improved rendering efficiency is the mother of this invention. However we needed an architect to take our blueprint from inception to execution and truly supercharge both Rick's productivity and his gaming experience.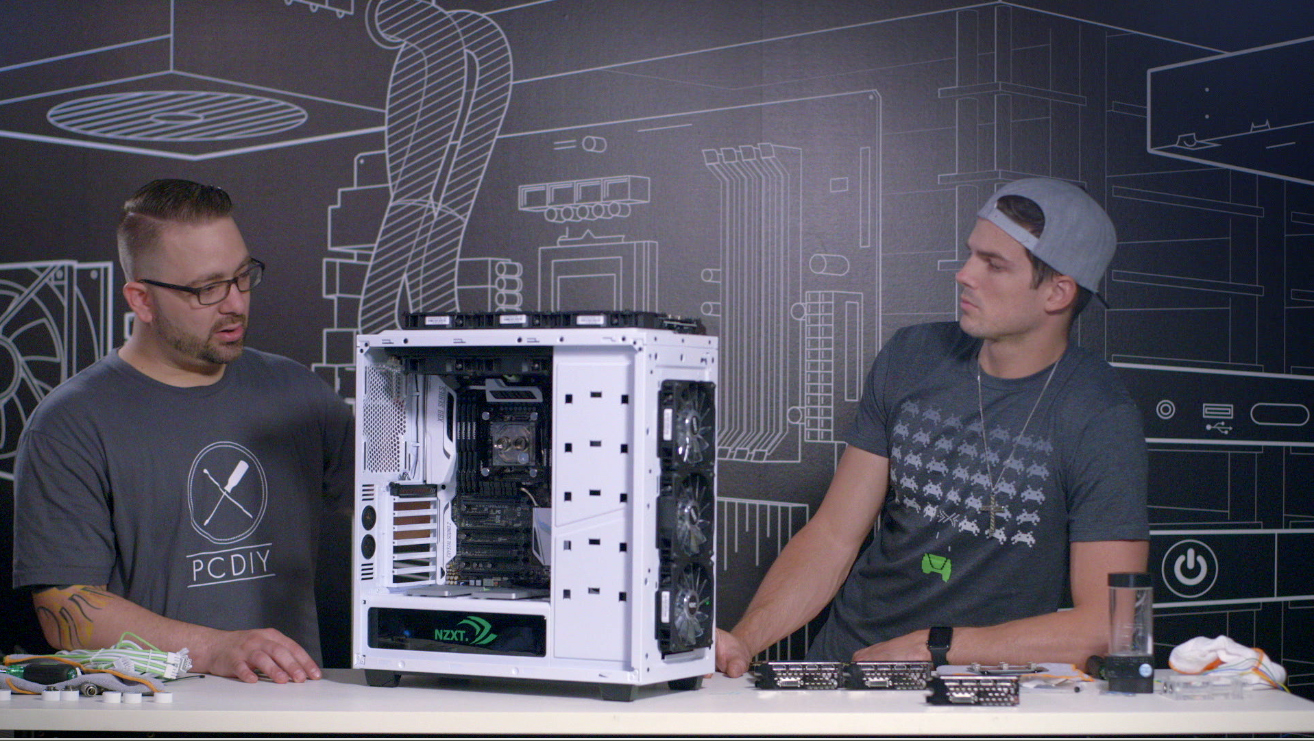 The call was put out and NZXT's Eric "xD3aDPooLx" Henry answered with enthusiasm and a vision worthy of this epic build. Eric has been pushing out insanely impressive mod creations since 2010 and this build is no exception. To give Rick the rendering power he needs, we opted for a 3-Way SLI configuration using a triple-threat of GeForce GTX TITAN X GPUs. Barely containing such raw power is an NZXT Noctis 450 PC chassis, which Rick customized specifically for this build. As you can see in the video, for extreme cooling the guys have dropped the entire system under water, creating a custom built liquid cooling configuration using carefully cherry-picked EKWB components and XSPC radiators. Marrying our three TITAN X cards with Intel X99-chipset motherboards and Intel Haswell-E processors, will provide the raw power and stability to blur the lines between play and productivity.
Rick's Beast
---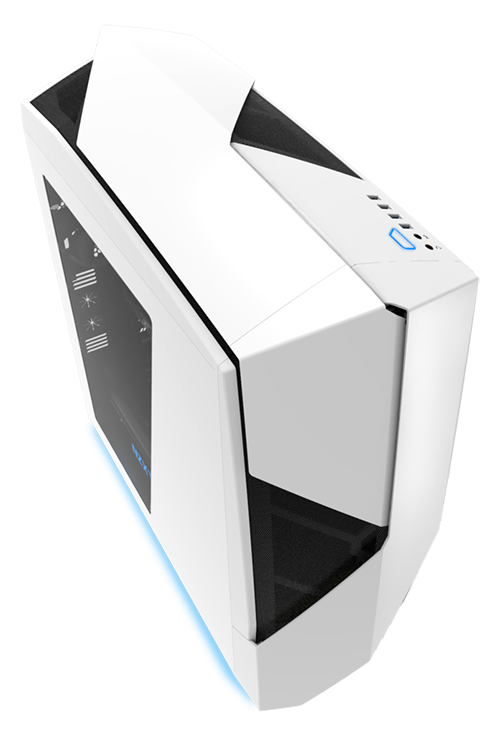 NZXT Noctis 450
For containment, we needed more than your garden variety PC case. We needed something spacious with ample ventilation on the inside and a sleek ultra-cool look on the outside. With that in mind, the NZXT's Noctis 450 PC chassis was an easy choice. This is a versatile case, accommodating several 140mm or 120mm radiators for front, top and rear placement. It features ample GPU clearance with the option for more by removing the HDD cage.
The NZXT Noctis 450 leaves our modder with plenty room to tinker inside and the Glossy White color scheme really helps make the NVIDIA green pop! Yet Eric's vision demanded more. So he carved it up and modified the case in key areas to include a new shroud for the PSU and decked out the rear I/O panel LED and USB ports in our signature NVIDIA-green for added style points. The side panel was swapped out and replaced with a compatible NZXT H440 side panel. Chosen for its larger window, the new panel shows off more of the premium hardware components used to construct this beast of a rendering machine.
---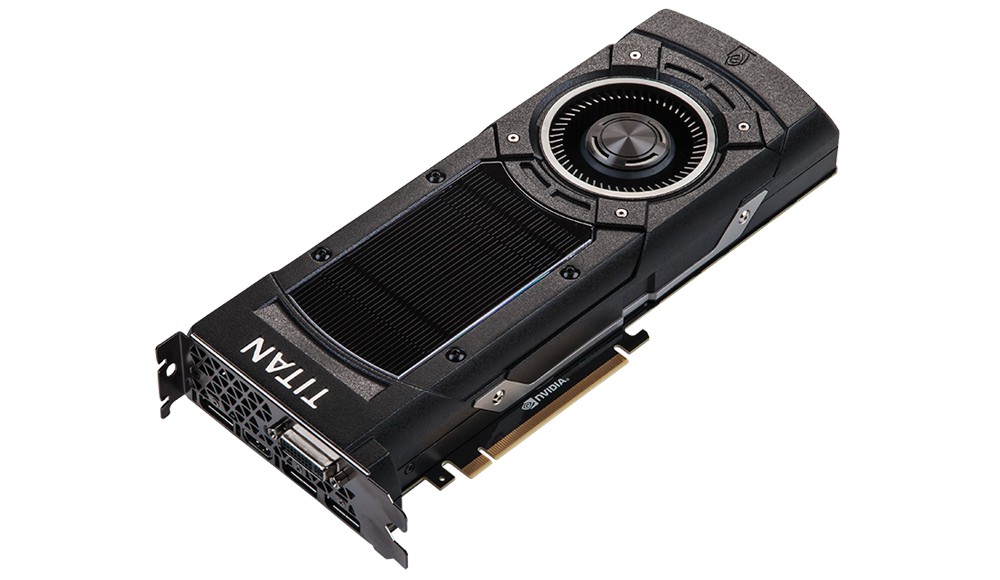 3-Way GeForce GTX TITAN X
If you thought a single TITAN X was extreme, prepare yourself for an unholy trinity of titanic proportions. The guys slammed a 3-Way SLI configuration of our TITAN X GPUs in this build for a staggering 9000+ Cuda Cores, to which Rick cracks a wicked smile. His 3D rendering application of choice is OctaneRender a GPU-based rendering program that will benefit greatly from the awesome raw power of our 3-Way SLI TITAN X configuration.
Right out of the box the TITAN X hits the ground running with a base clock of 1000 MHz and a Boost Clock of 1075 MHz. Our engineers set the bar high with this one, equipping it with a massive 12GB of VRAM. With it, Rick can enjoy work and play at ultra-high resolutions including butter smooth 4K performance and support for PC displays reaching 240Hz refresh rates. A wealth of connectivity options are also on hand including 3x DisplayPort options, 1x DVI-I and a single HDMI port. The performance and connectivity options will allow Rick to connect a 3-way surround setup with confidence and stability.
---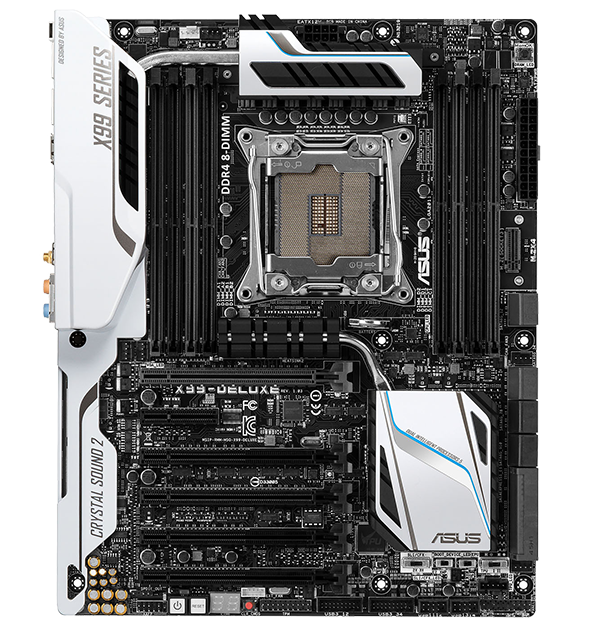 ASUS X99-Deluxe Motherboard
Digital editing and rendering is a highly system-intensive endeavor. So to control it all we required a motherboard with uncompromising stability. For this we turned to ASUS and their X99-Deluxe Motherboard. The board features the company's proprietary OC Socket, which incorporates an additional set of 6 pins to the 2011 pins already on a given Socket 2011 CPU die. The added pins create added points of contact for increased voltage lines for our DDR memory. Ultimately this will help keep the system stable when overclocking.
The ASUS X99-Deluxe also features host of top-end features worthy of any scrutinizing enthusiast. You get support for next gen NVME storage devices with Dual M.2 (PCIe 3.0) at 32GB/s, 8x DIMM slots for DDR4 memory up to 3100MHz, 5x PCIe 3.0 slots at x16, 10x rear USB ports, 10x Highspeed USB 3.0 (front and rear) and premium audio with Crystal Sound 2 onboard audio with DTS support. The board also features highly sought-after WiFi and Bluetooth support. The ASUS X99 Deluxe—a feature-rich board that is as much a joy to work on as it is to look at in the sexy snow-white motif.
---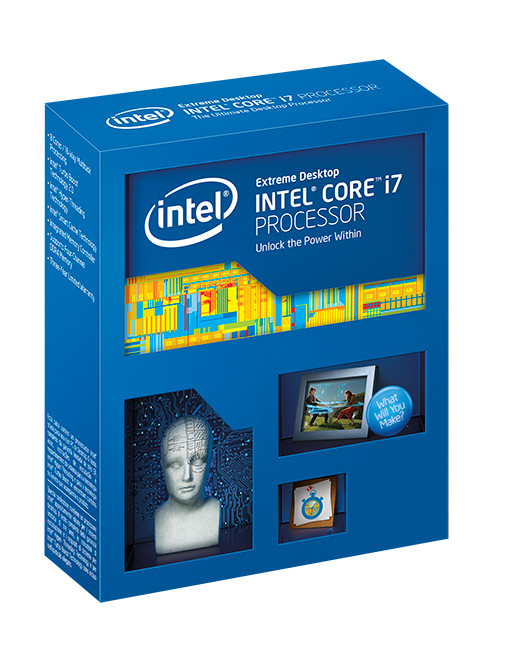 Intel i7-5960X Octa-Core Processor
Once we selected the X99 as our platform du jour, the processor virtually chose itself. The Intel i7-5960X Haswell-E 8-core is an ungodly fast CPU and really the only option for Rick's demanding productivity. It offers improved Hyperthreading using up to 16 cores, equaling 16 threads for vast performance gains in supported applications. The CPU features a base clock of 3.0, which can easily OC to 4.5GHz stable ( 50%), using the selected components. The Intel i7-5960X is the definitive option if you want to get the very best performance from your 3-Way or 4-Way SLI build.
---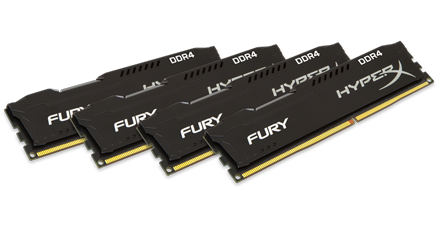 Kingston HyperX FURY DDR4 Memory
This was another virtual no-brainer. Here we have 8x sticks of some the fastest most efficient DDR4 memory on the planet – 64GB of Kingston HyperX FURY DDR4 Memory (8GBx8). Kingston has engineered these babies to recognize your motherboard platform and overclock the highest support frequency topping out at 2666MHz. Even more beautiful… The FURY DDR4 memory only requires 1.2 volts even when running at 2666MHz. The white-on-black color scheme also looks killer with our white and green décor.
---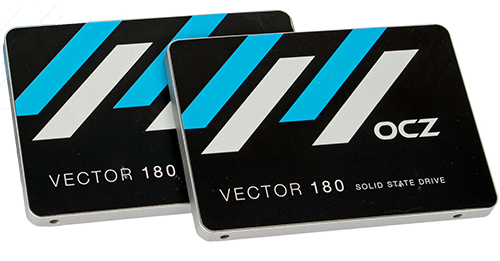 2x OCZ Vector 180 960GB
For storage we needed something fast and expansive. Rick will be generating a lot of large file types and he will need to read and write them quickly. We tapped OCZ for a pair of their Vector 180 SSD drives in the 960GB capacity equaling nearly 2TB of lightning fast storage space. The Vector 180 SSD enjoys reported access time up to 550 MB/s sequential read and 530 MB/s sequential write speeds.
---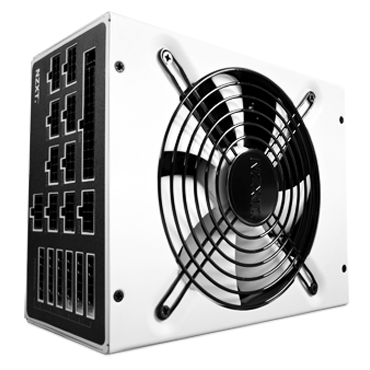 NZXT Hale90v2 1200W PSU
Giving it all that much-needed power is the SLI-Ready NZXT Hale90v2 1200W power supply. Right away the black and white styling of HALE90v2 matches our custom Noctis 450 case and ASUS X99-Deluxe motherboard perfectly. More importantly this PSU features an 80 Plus Gold Certification, promising 90% efficiency with a powerful single 12V rail for added stability under extreme load. Overachieving, the HALE90v2 does more than most PSUs, featuring support for motherboards with fast-charging USB ports even when the system is in Sleep Mode. The modular design sealed the deal, making way for a super clean interior where no cables are wasted. Add in some custom hand-sleeved cables and it's the perfect PSU for the build.
---
Conclusion
Look at that build!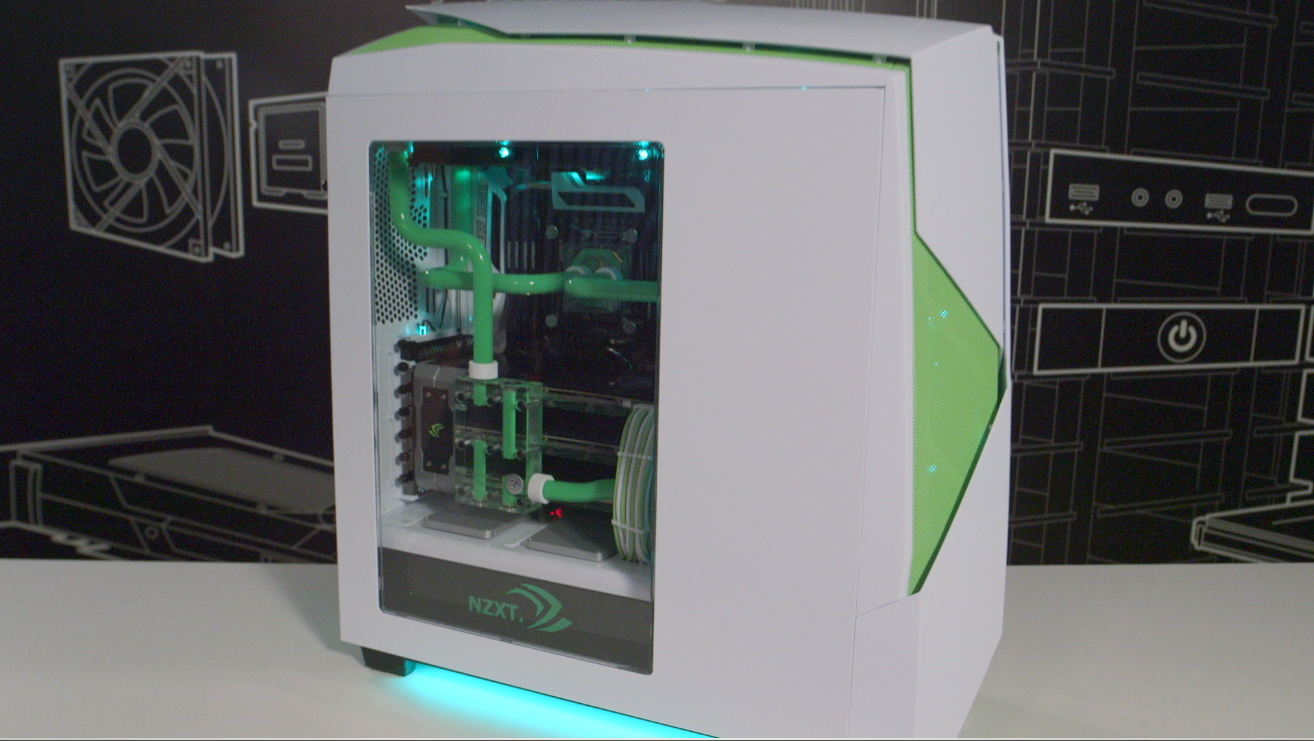 To give us an example of his rigs newfound power, Rick fired off a test run and the results were better than expected. After spending a few hours modeling a scene in OctaneRender, the Beast nailed it in just 27mins- something his old machine (Intel i7-4770k & GeForce 980 Ti) would have taken hours to complete. Unbridled power, passion and a wealth of creativity were poured into this project. Now Rick is armed to the teeth with a rendering machine to hyper charge both his video editing and his gaming sessions.