GeForce Garage: How to Build the Ultimate Personal Video Editing Rig
GeForce Garage
,
Videos
,
Guides

We're in the GeForce Garage constructing a true heavy-hitting PC that can breeze through professional content creation applications like Adobe Premiere Pro CC. Like a Formula 1 racecar in need of a capable driver, we're dropping this rig in the accomplished hands of Adam Epstein , award-winning filmmaker and writer from Saturday Night Live.
Adobe Premiere Pro is a powerful creative video tool that when used to its full extent takes full advantage of the PC hardware and can force creators to spend more time loading work than creating killer content. However, Adobe Premiere Pro enjoys a vast and recognizable performance boost with NVIDIA Pascal GPUs, offering creators much-appreciated fluidity to their workflow so they may get more work done. This includes a new GPU-accelerated mode for 360-degree viewing and editing in VR – even when working with intensive 8K media. Adam's ability to playback and manipulate such rich content on the fly in real-time, will be a complete game-changer for his productivity.
A professional of Adam's caliber needs his most favored work tool sharpened to perfection. So we brought in master-modder – Lee Harrington from PCJunkieMods – to help us build the supreme Adobe Premiere Pro rig for Adam to cut loose on. And cut-loose he does, surprising himself and the build team with the raw speed and efficiency of this new rig. Check it out!
---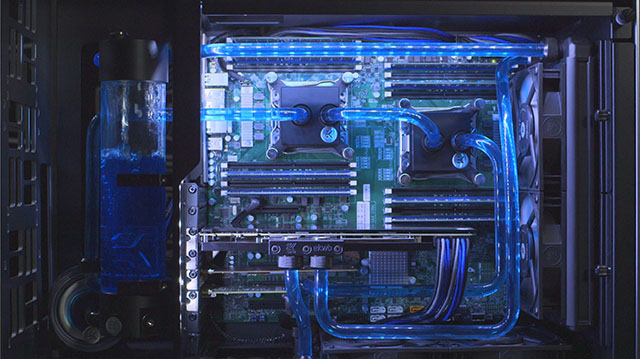 Personal Video Editing PC Specs
Component

Product

Price*

Graphics Card

NVIDIA TITAN Xp

CPU

2x Intel Xeon E5-2630 V3 2.40Ghz

Motherboard

Supermicro MBD-X10DAI-O EATX

Thunderbolt 2 AOC
Supermicro AOC-TBT-DSL5320

RAM

Kingston HyperX 32GB (4 x 8GB) DDR4 2133MHz

Storage

OCZ RD400 1TB PCIe NVMe

Storage

2x OCZ VX500 512GB

PSU

Corsair AX 1200i

Chassis

In Win 909

Total Price

$5150.57
*Please note: All prices are those at the time of writing.
CPUs
Xeon E5-2630 v3 Haswell-EP CPUs each clocked at 2.4 GHz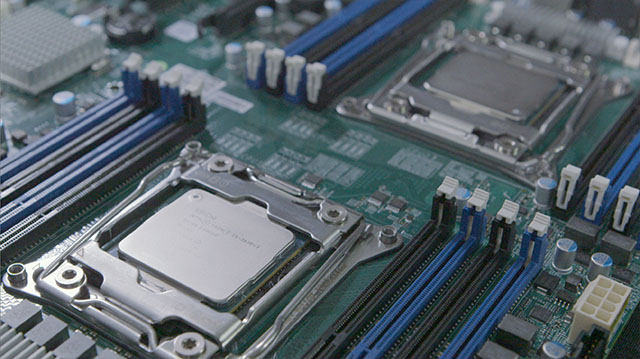 For processing power we knew Adam required uncompromised speed and power. So we went with dual Intel Xeon E5-2630 v3 Haswell-EP CPUs, each clocked at 2.4 GHz for consistent reliability and added speed thanks to multi-CPU support. With two working together, this rig will see 16 combined cores and 32 threads from the dual CPU configuration. These Xeons are excellent to meet Adams demanding needs and are designed to increase threaded workload performance.
Motherboard
SuperMicro MBD-X10DAI-O EATX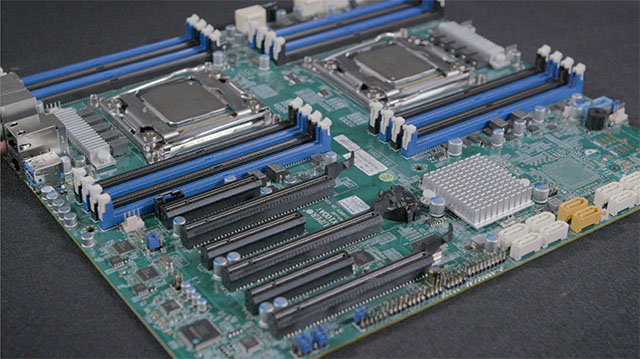 Our chosen dual CPU setup, takes a lot of the guess work out choosing a mainboard. The SuperMicro MBD-X10DAI-O EATX ticks all the right boxes for our needs. The C612-chipset mobo features a dual Socket R3 supporting two Xeon processors, 10x SATA3 ports and 3x PCI-E x16 slots to accommodate our multi-GPU aspirations. We also have 16x DIMM slots to seat DDR4 memory up to 2400MHz. This board is not for the faint of heart and is often used in workstation builds, just to give you a gauge for Adam's workload and needs.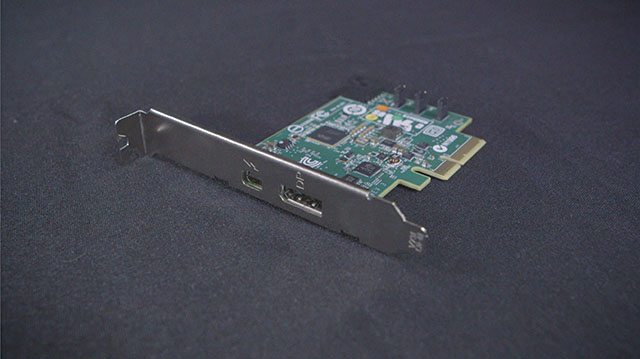 Adam also requested a Thunderbolt Add-On cards for use with a G-Drive Pro Storage Drive . It's highly portable and delivers SSD-like speed.
RAM
Kingston 32GB (4x8) DDR4 2133MHZ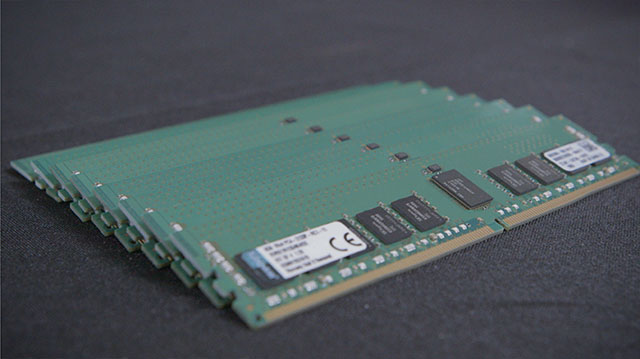 To keep pace with our selected twin octa-core Xeon processors, we chose Kingston's 32GB DDR4 ECC registered SDRAM. In a kit of four each DIMM is 8GB (4x8GB) and uses a mere 1.2V for juice. Plus this leaves ample room for expansion across the mainboard's 12 other DIMM slots.
Graphics Card
NVIDIA TITAN Xp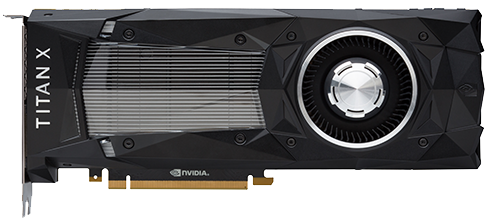 Irrefutably, the most powerful video card on the planet, our NVIDIA Titan Xp is the ultimate answer to absolutely any graphic intensive application. The Titan Xp is updated from last year's TITAN X with a 1582 Boost Clock, new 12GB of GDDR5X memory configuration and a 384-bit memory interface with a screaming fast 547.7 GB/s memory bandwidth.
With the TITAN Xp Adam can tackle Adobe Premiere with the combined force of 3,840 CUDA cores, which will tremendously increase speed and productivity.
It's important to note, that for similar uses and applications, pro creators will typically opt for an NVIDIA Quadro card. Yet for those on a budget the NVIDIA TITAN Xp will do just fine with its 3840 CUDA cores and excellent support for DirectX 12, VR and OpenGL.
Storage
OCZ RD400 1TB PCIe NVMe SSD + 2x OCZ VX500 512GB SATA3 SSDs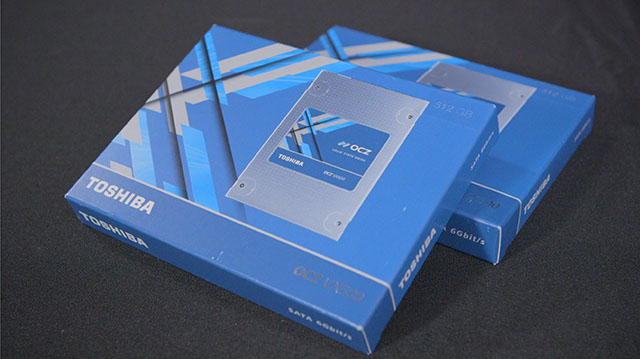 We're going with a heavy capacity storage solution for Adam's system drive; 2x 512GB Toshiba OCZ SSDs in a RAID 0 array. For speed, efficiency and blazing fast media file transfers, we have an OCZ RD400 SSD with a deep 1TB storage capacity, in the "gumstick" form factor.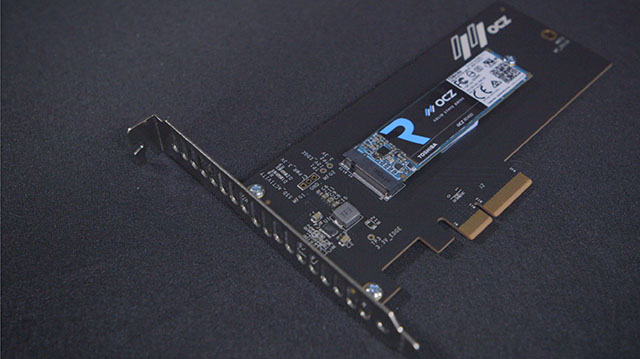 This M.2 NVMe SSD is one of the fastest on the market capable of reaching 2.6GBs and 1.6GBs (read/write speed), for super-fast system bootup, application startup and speedy rendering of large capacity media files to storage.
Keen readers and builders will notice our SuperMicro MBD-X10DAI-O EATX does not natively support this NVMe SSD with an on-board M.2 slot. No worries! The OCZ RD400 comes with a PCI-E adapter that allows us to slot in the SSD using our mainboard's third full-speed x16 PCI-E slot for full support and functionality. Lets Go!
Chassis
InWin 909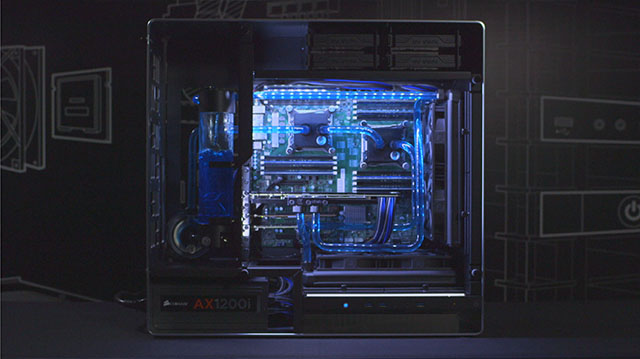 For this setup we need something sizeable to hold and keep this powerful rig cool. There are few suited for such, but the InWin 909 is among them with excellent ventilation inside and a sleek elegant design outside. The 909 will easily house our EATX dual-CPU motherboard. The extra space gives our Garage mechanic Lee plenty of space to work. The InWin 909 also accommodates Lee's extensive custom water-cooling setup to give Adam silent computing to effectively hold meetings in his office.
Aesthetically, the case is gorgeous, with a brushed aluminum shell featuring smooth contours with a cutout back panel for strategic and concealed cable management of the rear I/O cables.
Right on the case Adam will have plenty of high-performance input options including a reversible USB Type-C port and 3x USB 3.0 ports. We have a magnetic aluminum dust filter for the front intake fan, offering easy installation and removal. Also, the tempered glass side panel is made from tinted glass and shows off the elaborate custom liquid cooling loop inside.
Conclusion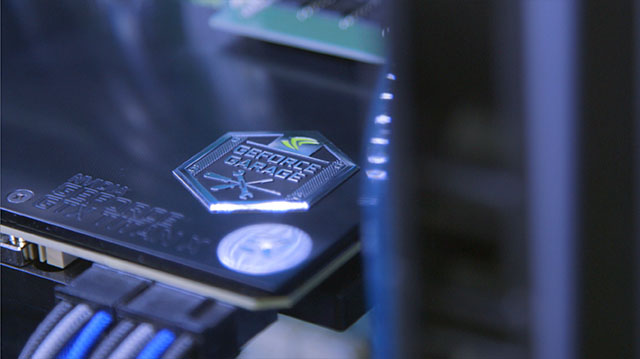 Upon delivery, Adam immediately slips into his office desk to take his new rig for a spin. After quickly firing up Adobe Premiere he jumps to a 4K media sequence to show us what she can do. We built it and we know a thing or two about video editing; so we know she's ridiculously fast. Yet we had no clue just how powerful this Adobe-tamer was until we placed it in the hands of a professional like Adam. The performance gain and time saved from Adam's previous Mac computer is unbelievable! Don't believe us? Watch for yourself.
---
Tell us in the comments below what you would do with the power of GeForce Pascal GPUs at your disposal.