INSIDEBIGDATA
Guide to Deep Learning & Artificial Intelligence

Please register to download:
InsideBIGDATA Guide to Deep Learning & Artificial Intelligence
Deep learning is the fastest growing segment of artificial intelligence, using deep neural networks to make sense of data. Written by Daniel D. Gutierrez, Managing Editor of insideBIGDATA, this guide takes a high-level view of AI and deep learning.
Download to learn about the difference between AI, machine learning, and deep learning while examining the intersection of AI and HPC. You can also view the results of the recent insideBIGDATA survey that reflects how well these new technologies are received and explore the results with high-profile use cases.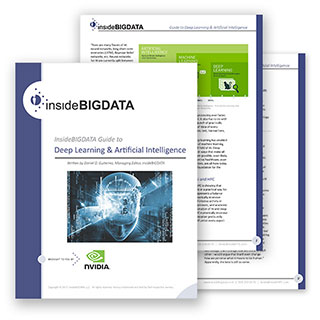 ---