Introducing the GeForce RTX 4060 Family, starting at $299. Availability begins May 24th with the GeForce RTX 4060 Ti (8GB), a 1080p performance champ that starts at $399. For gamers playing on previous-gen GPUs, the NVIDIA Ada Lovelace architecture graphics card offers a substantial upgrade, enabling you to supercharge your performance in top games and creative apps.
In July, the GeForce RTX 4060 Ti (16GB) arrives in stores, starting at $499, featuring additional graphics memory but otherwise identical specifications. And rounding out the family is the GeForce RTX 4060, a high-performing 1080p card also available in July that starts at just $299.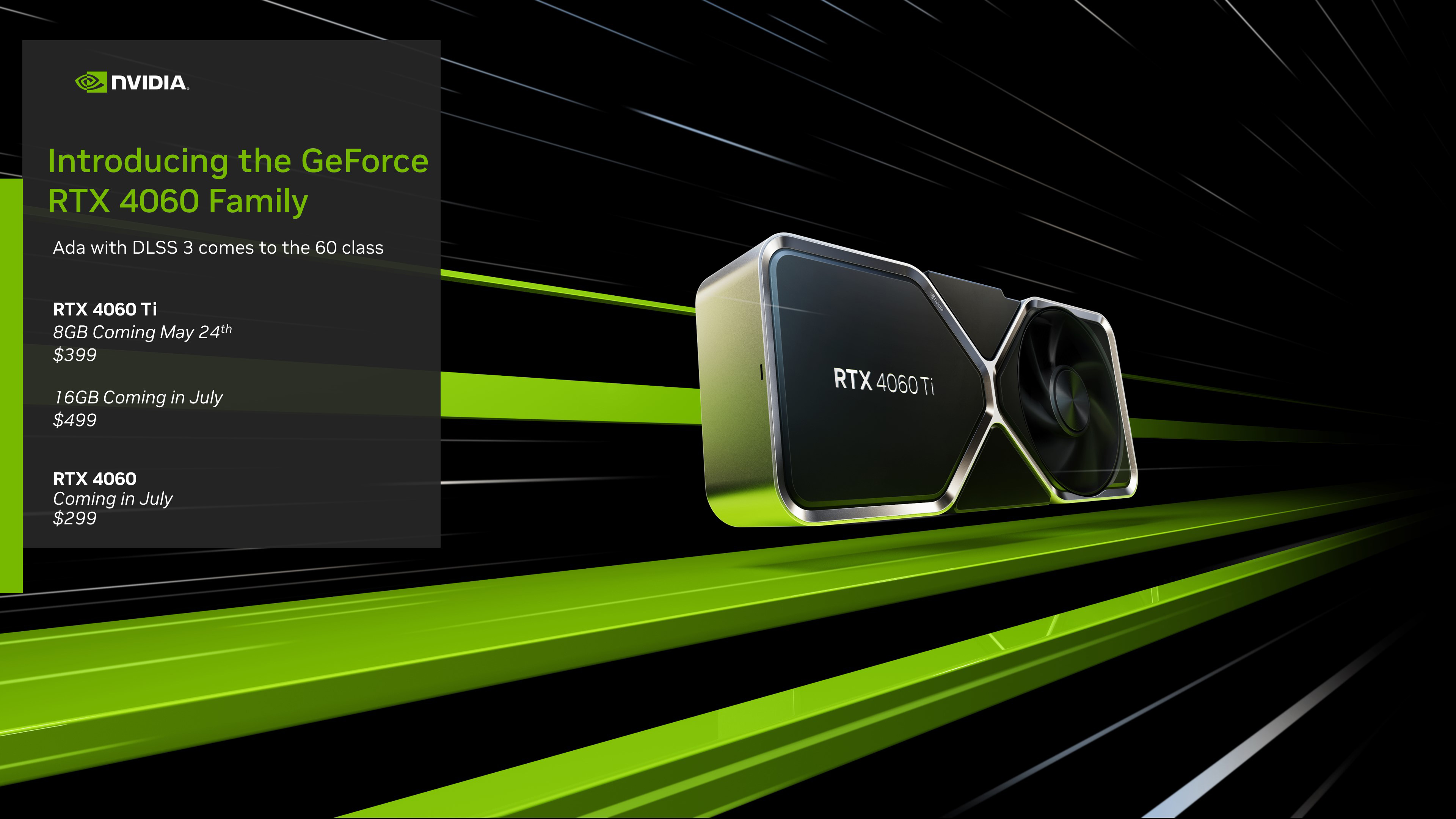 All three cards get even faster when activating NVIDIA DLSS in over 300 supported games and apps, and with support for DLSS 3, performance is multiplied in an increasing number of titles thanks to rapid adoption of its incredible frame generation technology. Read on for a deep dive into the new GeForce RTX 4060 Family.
The NVIDIA Ada Lovelace architecture at the heart of every GeForce RTX 40 Series GPU is our best yet, delivering unprecedented leaps in power efficiency, performance, and technology.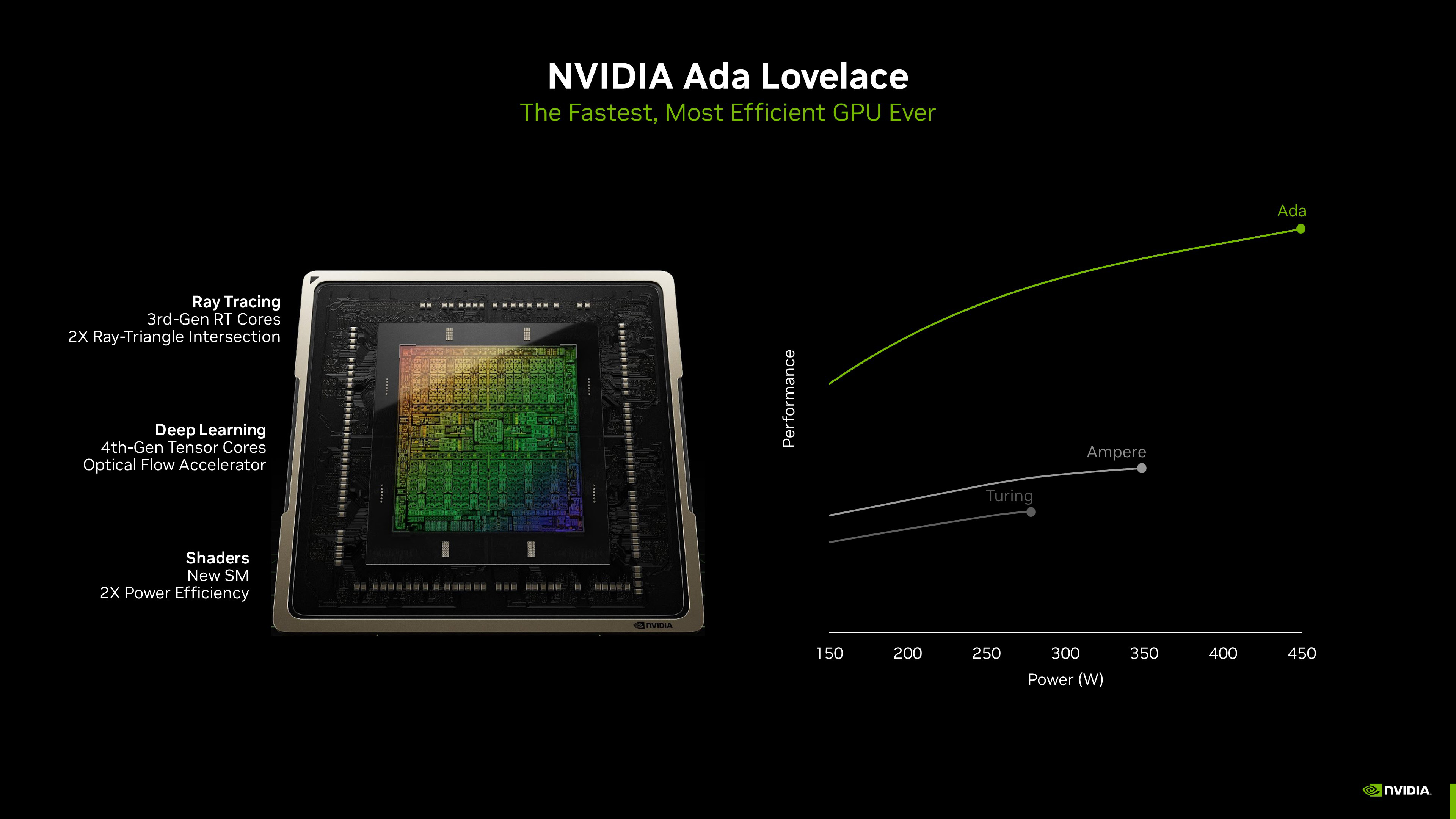 Now, the critically acclaimed Ada architecture comes to the popular GeForce 60-class.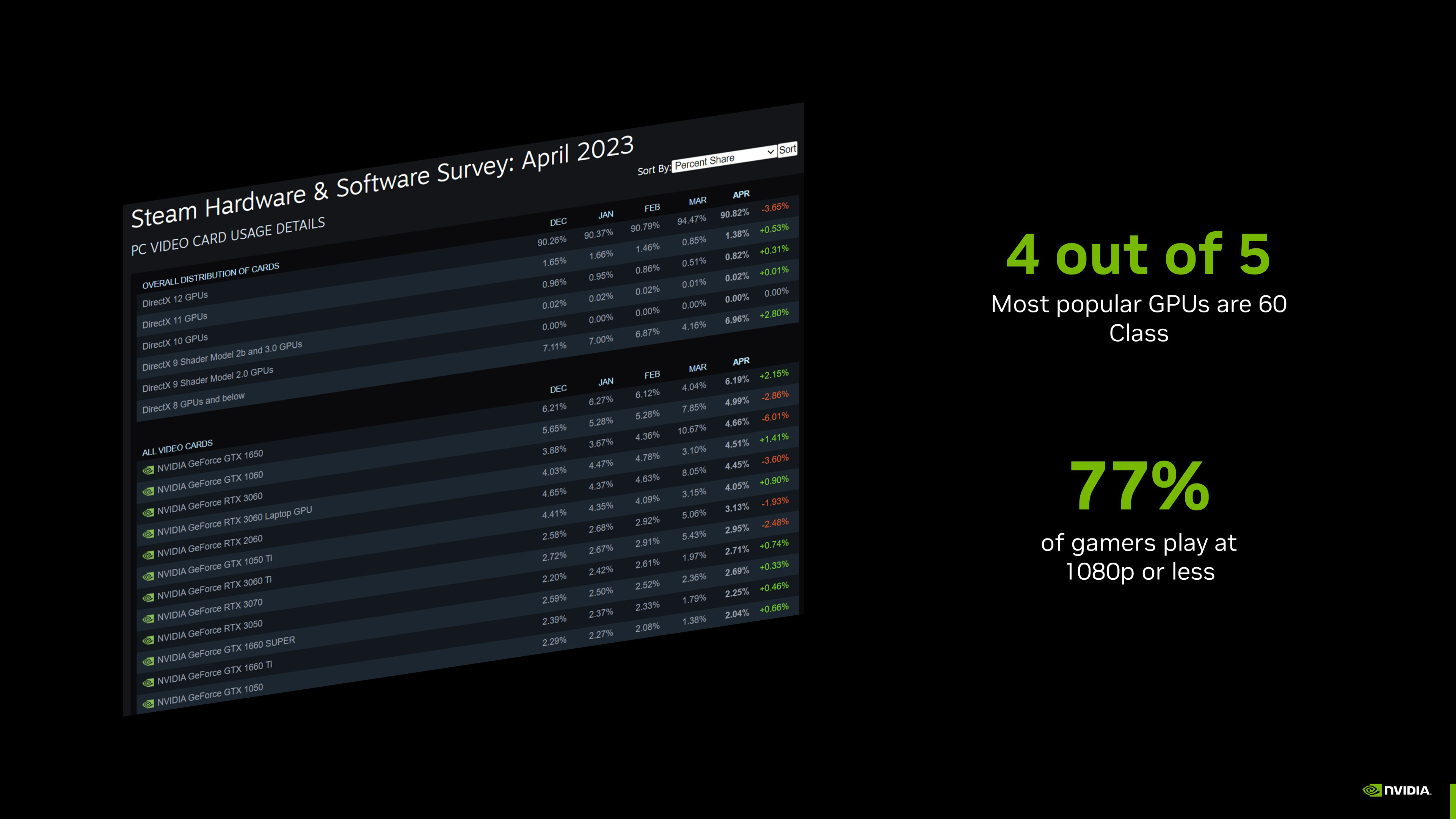 The new GeForce RTX 4060 Ti (8GB) starts at the same $399 price point as the GeForce RTX 2060 SUPER and GeForce RTX 3060 Ti, but is up to 2.6X faster thanks to the Ada architecture, NVIDIA DLSS 3, and new technologies like Shader Execution Reordering.
In-game, that translates to over 100 frames per second at 1080p in many of today's graphically advanced titles: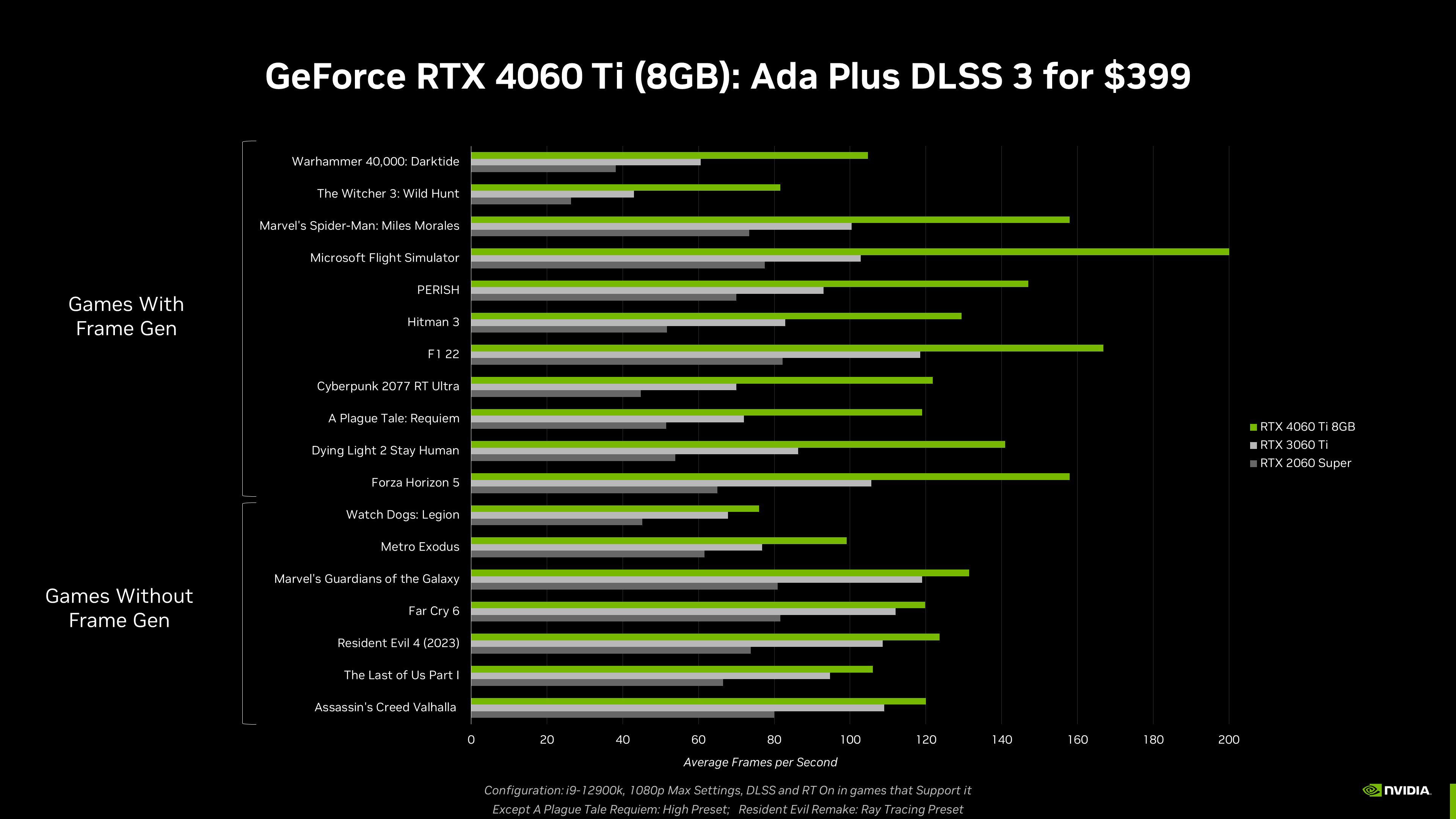 In most games, both versions of the GeForce RTX 4060 Ti (8GB and 16GB) will deliver the same level of performance, because the specs are otherwise identical. There are a handful of games which play best at "High" settings presets on the RTX 4060 Ti (8GB), and "Ultra" settings on the RTX 4060 Ti (16GB).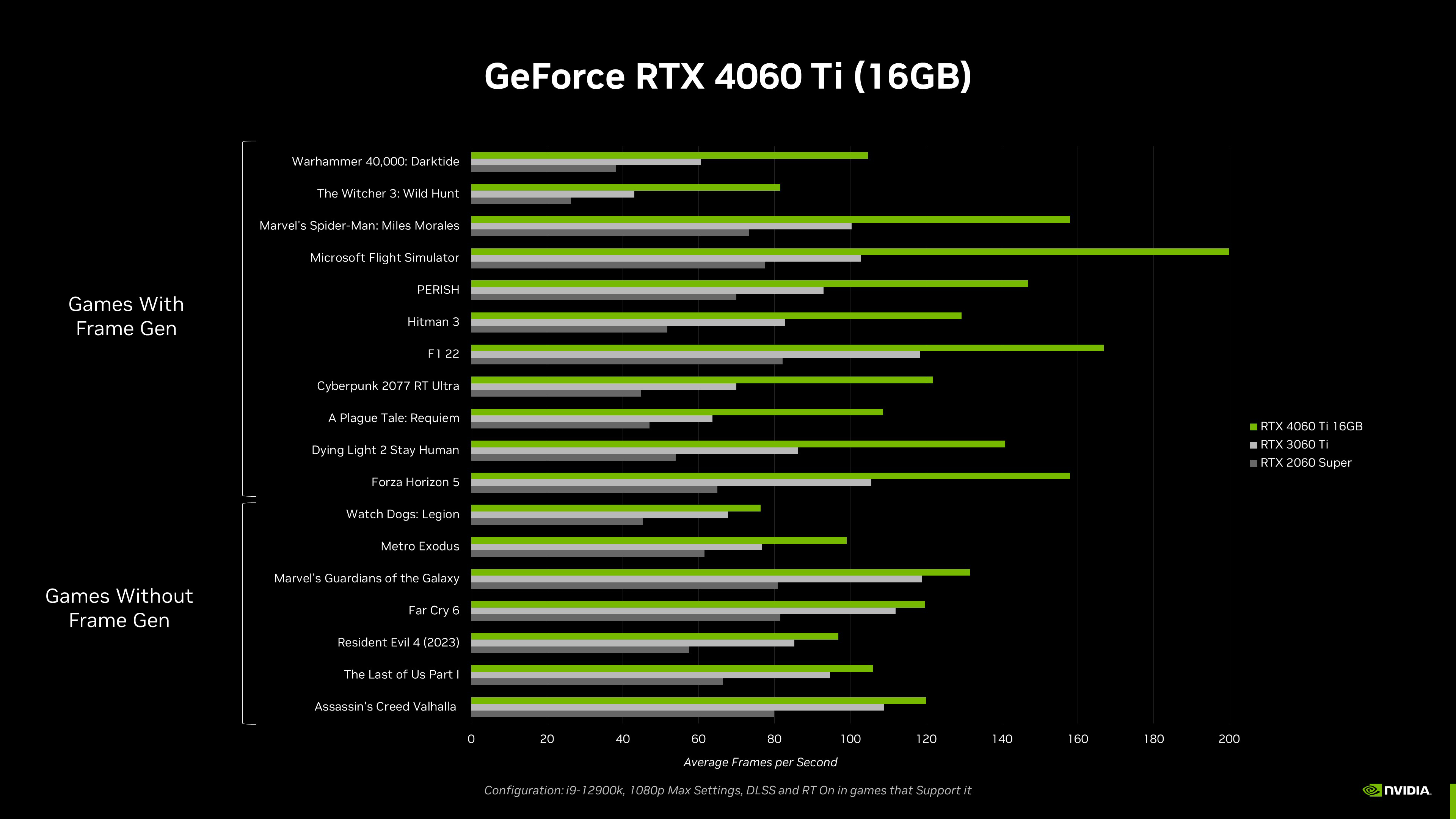 If you have more questions about the two versions of the GeForce RTX 4060 Ti, we have a deep dive explaining VRAM, how memory subsystems' bus width and L2 cache are designed, and how they relate to performance. Head here to check it out.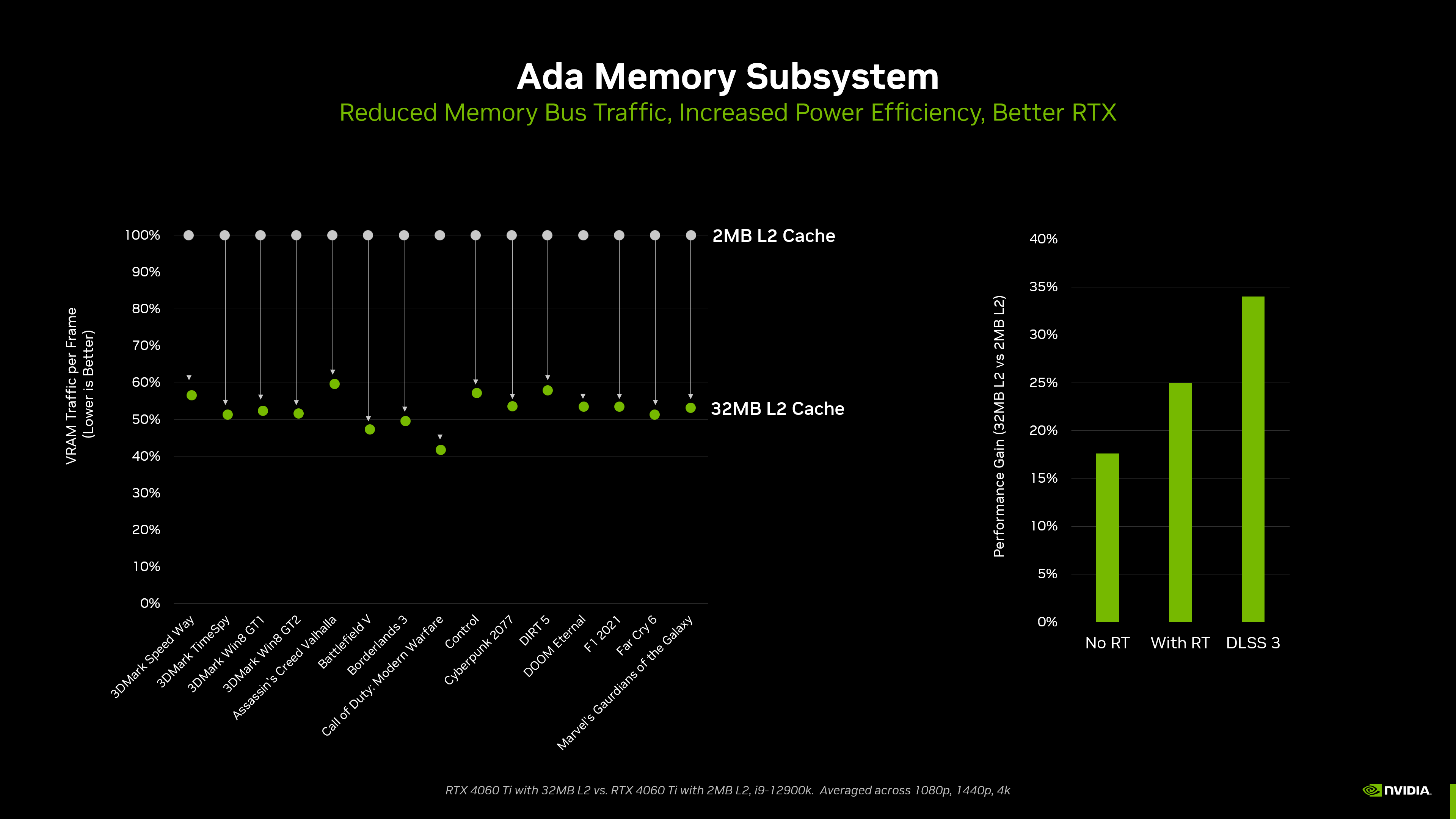 In the most popular competitive games, including Counter-Strike 2, Overwatch 2, and Valorant, both GeForce RTX 4060 Ti configurations deliver hundreds of frames per second. And in each title, NVIDIA Reflex reduces system latency, making your mouse clicks and other actions occur faster, giving you a competitive edge.

While outpacing previous-generation GPUs, GeForce RTX 4060 Ti graphics cards use less power, and also reduce your power consumption while chatting on Discord or watching Twitch streams, all thanks to the innovations of the Ada architecture.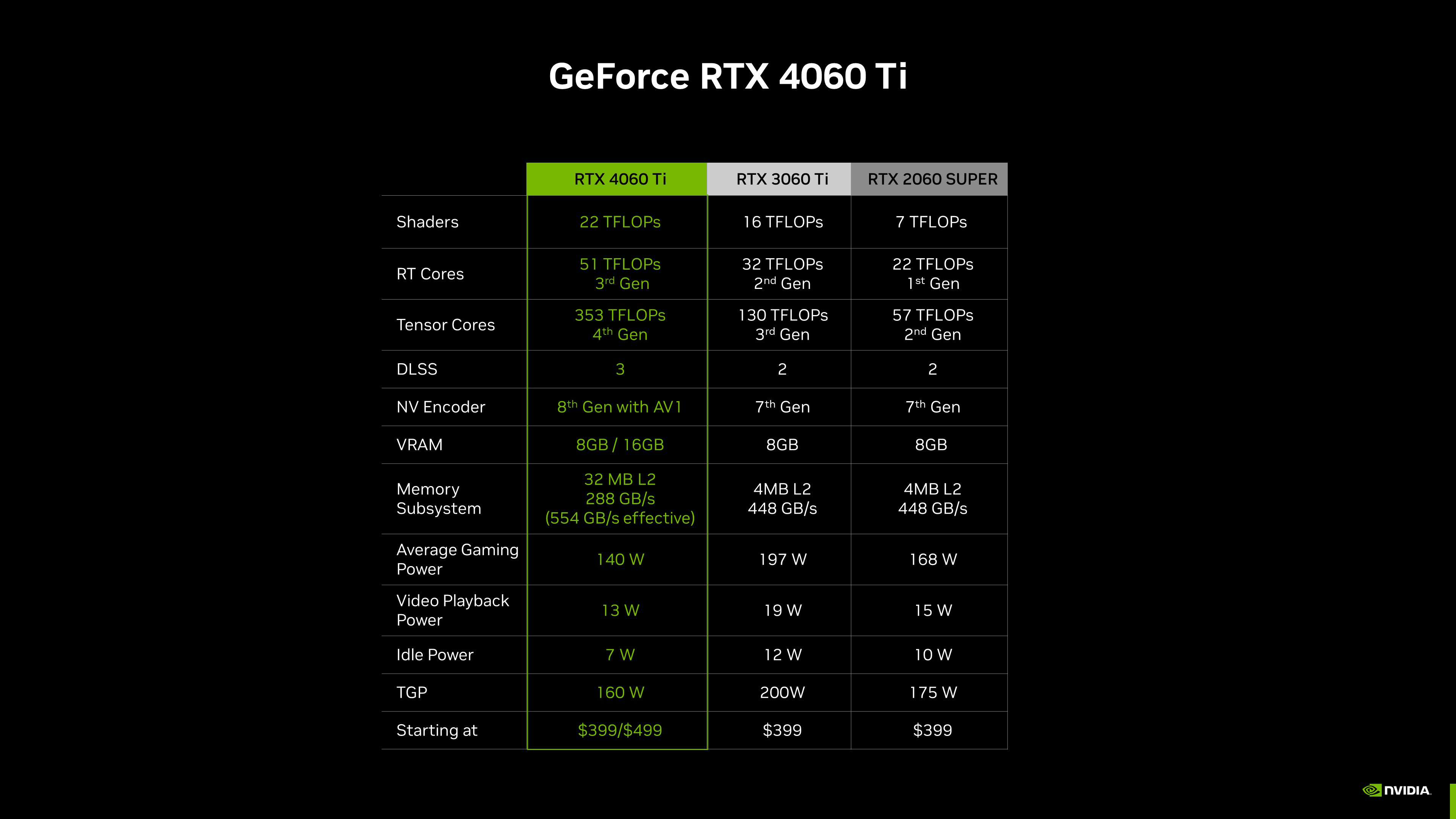 See the power efficiency of GeForce RTX 4060 Ti graphics cards for yourself in videos captured during gameplay in Dying Light 2 Stay Human, Returnal, and Warhammer 40,000: Darktide, where performance per Watt is improved over the previous-generation GeForce RTX 3060 Ti:
July also sees the launch of the GeForce RTX 4060, which starts at $299. This DLSS 3-capable card offers performance improvements of up to 2.3X over previous-gen GeForce RTX cards, enabling you to increase graphical fidelity in games without sacrificing performance.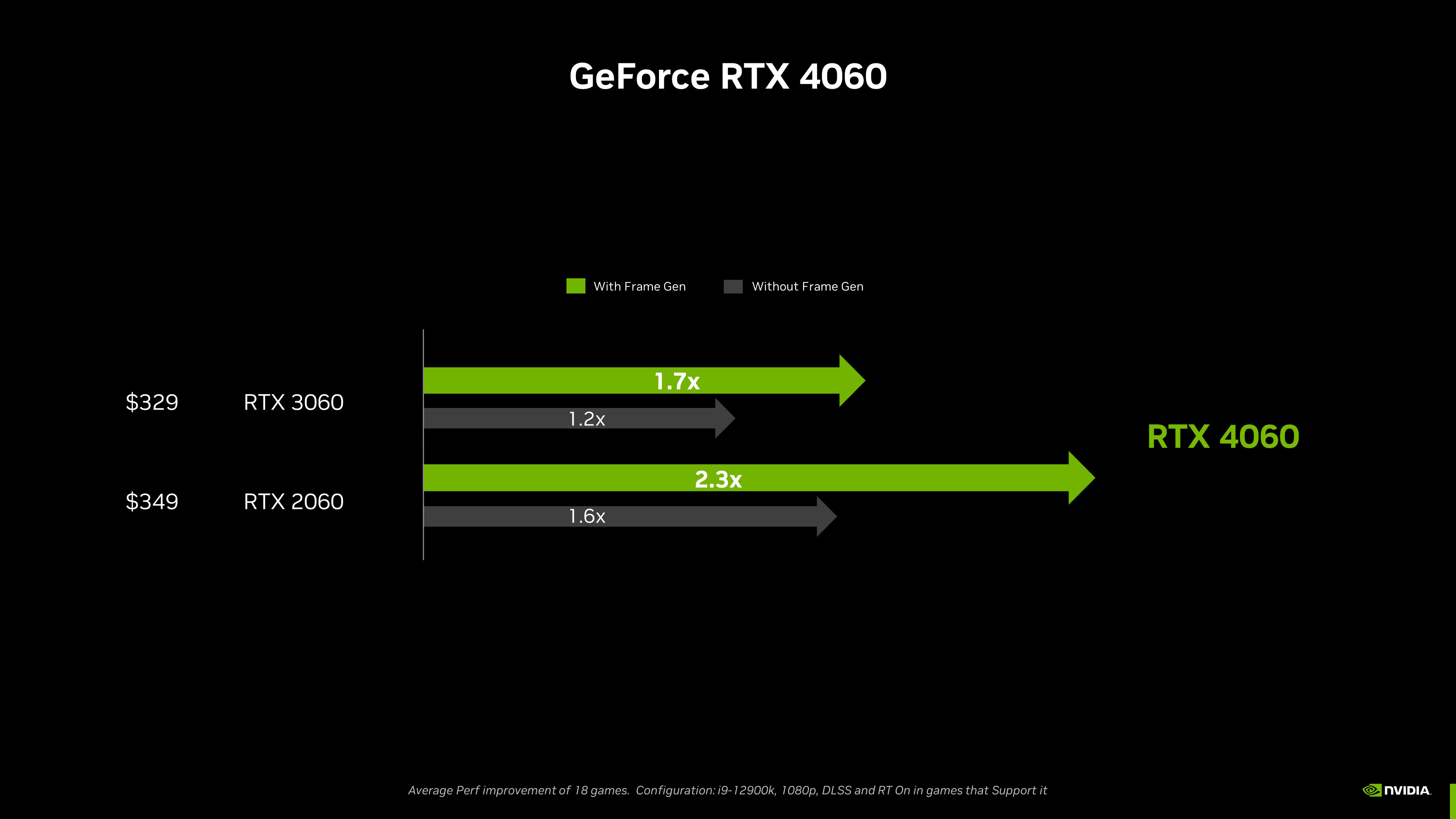 The GeForce RTX 4060 Family, and every other GeForce RTX 40 Series graphics card, amplifies frame rates with DLSS 3, which generates entirely new high quality frames, rather than just pixels. Through a process detailed in full in our NVIDIA DLSS 3 article, DLSS 3 combines DLSS Super Resolution technology, DLSS Frame Generation and NVIDIA Reflex to multiply performance while maintaining great responsiveness.
Developers have adopted DLSS 3 seven times faster than DLSS 2, meaning more games boast support each month; next to launch with DLSS 3 are Diablo IV and The Lord of the Rings: Gollum™. DLSS 3 is available or coming to over 50 games and apps, and in over 300 games and apps you can accelerate frame rates with DLSS 2 - keep informed about all the new DLSS games here.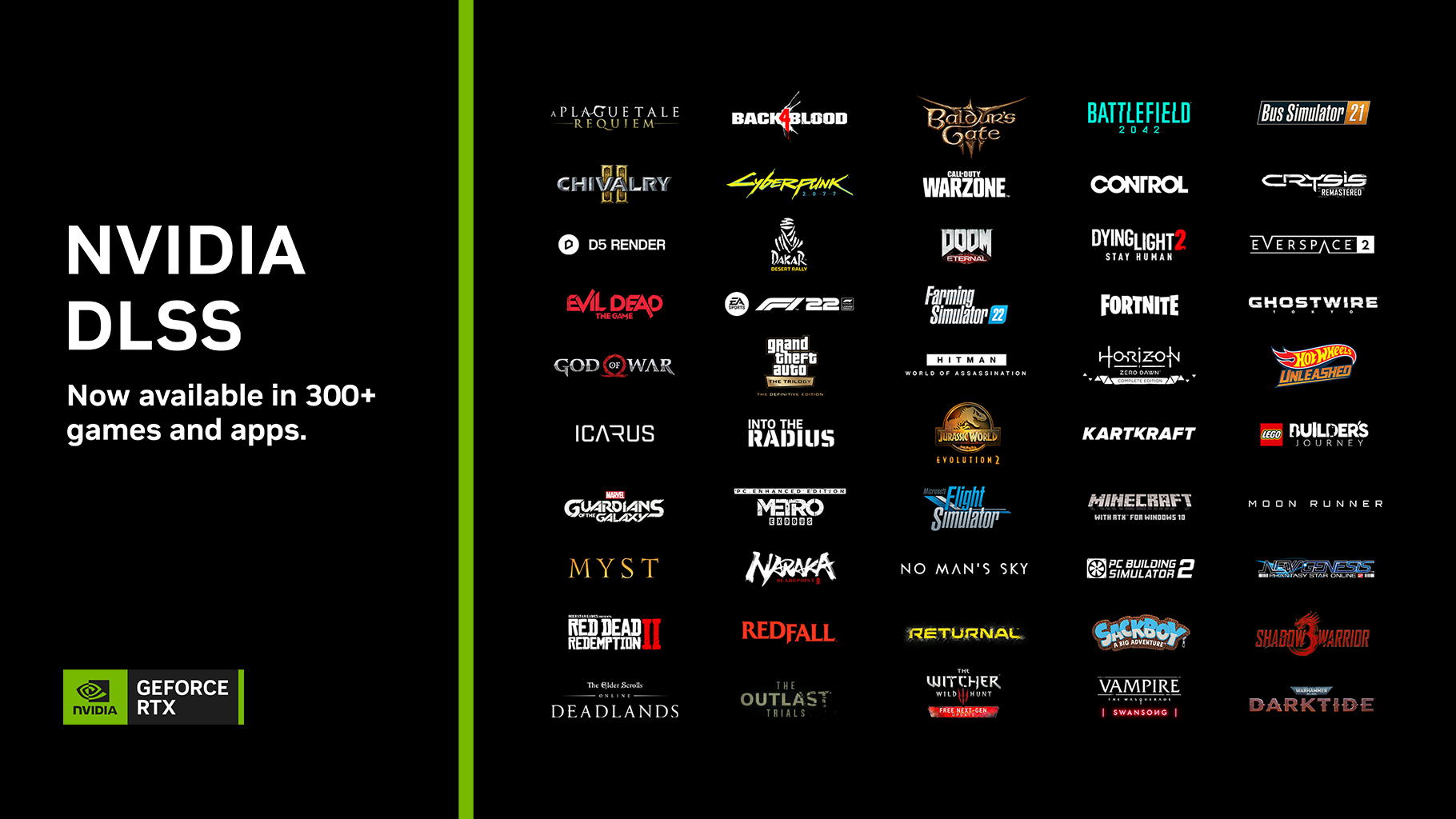 All GeForce RTX GPU owners can tap into an ecosystem of apps and technologies to further enhance gaming, work and creativity. Get the fastest ray tracing performance with GeForce RTX 40 Series and its dedicated 3rd gen Ray Tracing Cores. Make gameplay in over 70 titles more responsive with Reflex. Enjoy industry leading Virtual Reality performance, watch and stream with improved clarity thanks to AV1 codec support, enhance your webcam and mic with the free Broadcast app, and eliminate screen tearing with variable refresh rate G-SYNC displays. Get frequent driver updates with a single click via the feature-rich GeForce Experience client, and accelerate your workflows in leading work, productivity and creativity applications with NVIDIA Studio optimizations and enhancements.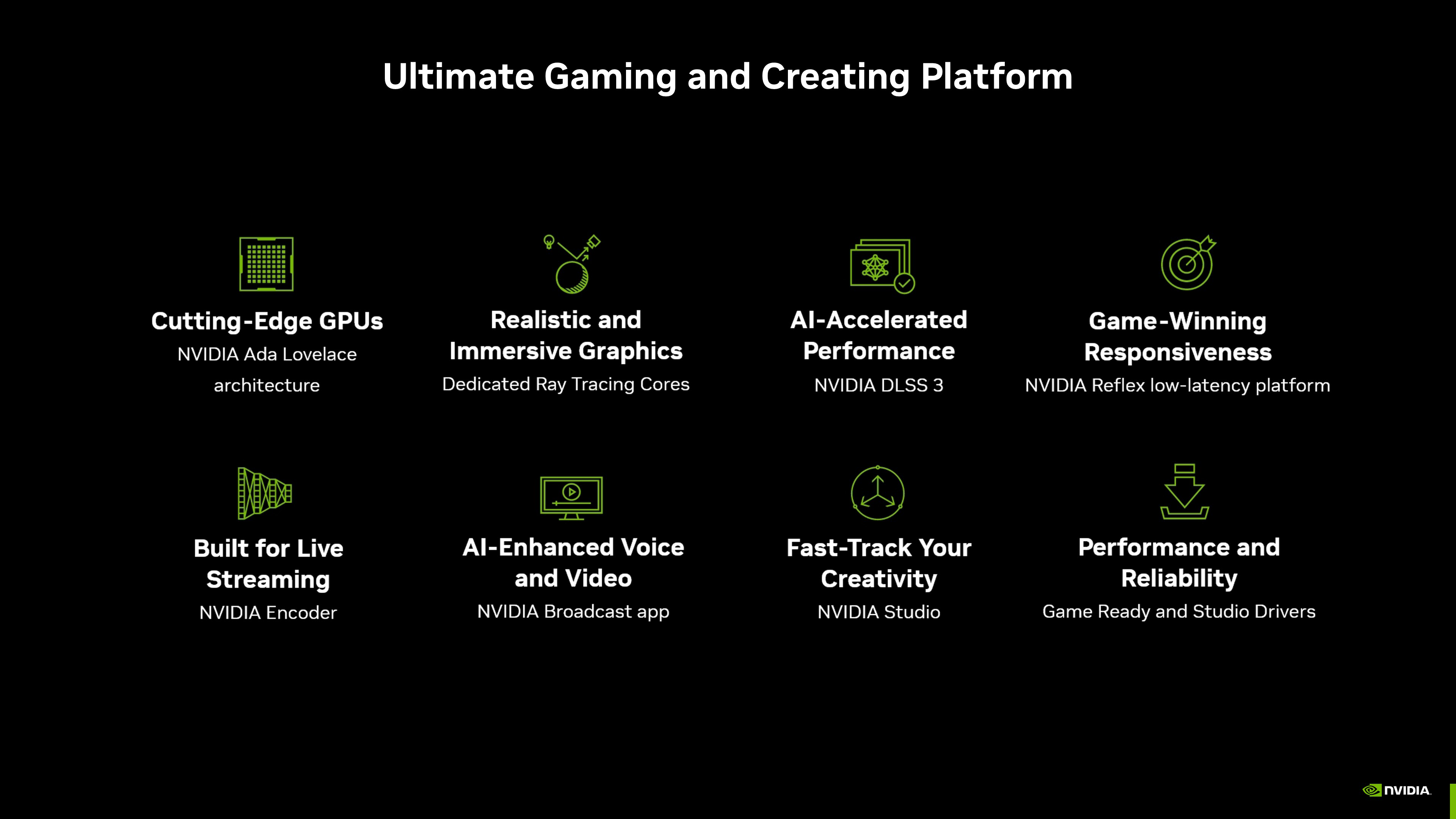 GeForce RTX 40 Series graphics cards also deliver a great experience in cutting-edge AI applications. Anyone can download NVIDIA Canvas and turn a doodle into a breathtaking photoreal landscape. Generative AI tools are powered by NVIDIA RTX GPUs, and GeForce RTX 40 Series GPUs are the fastest at turning prompts into reality in apps run locally on your PC. And on the horizon there's NVIDIA Remix, which will help modders turn classic games into fully ray traced remasters, like we did with Portal with RTX.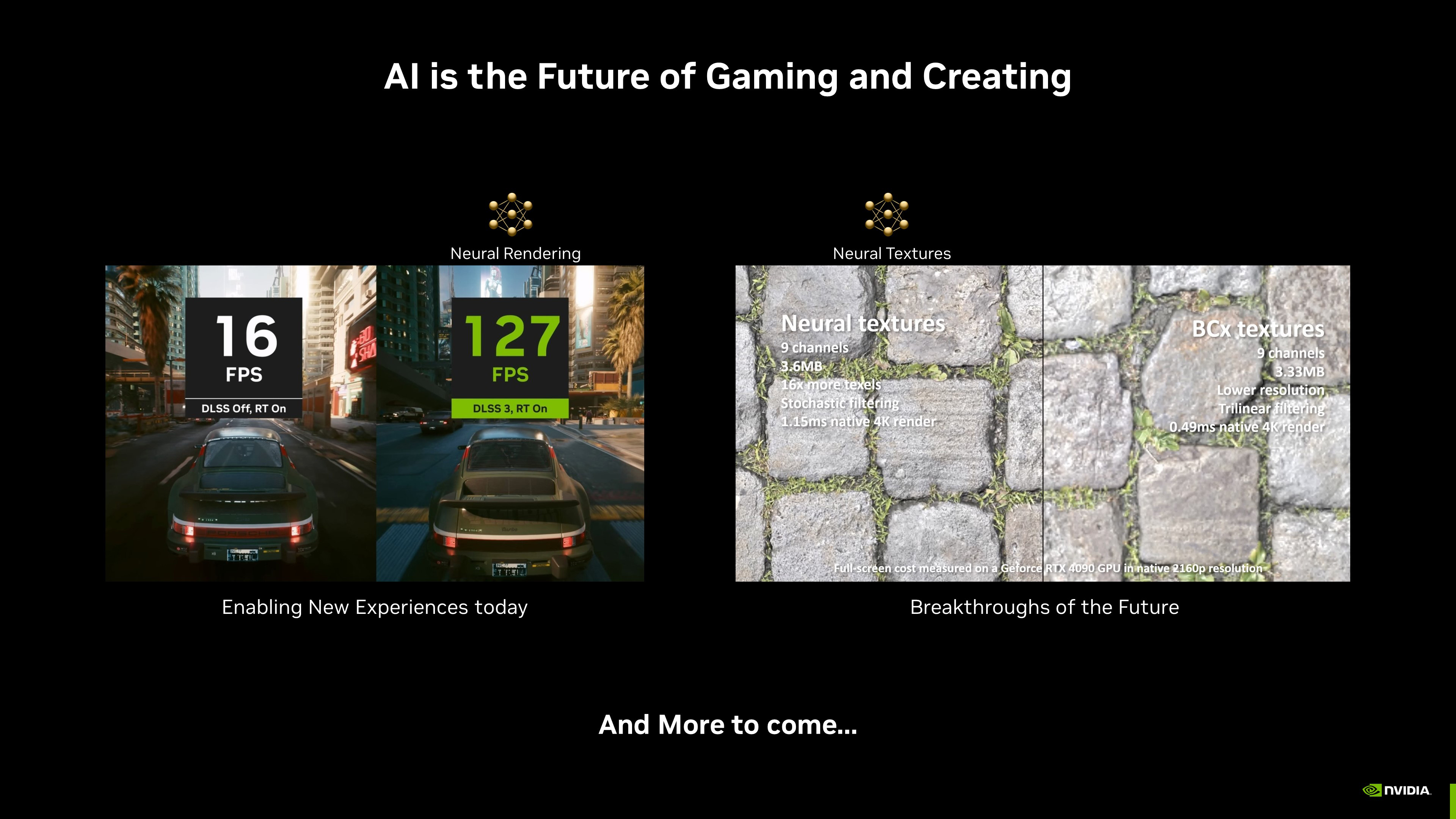 If you're searching for a meaningful upgrade that will enable you to enjoy today's mainstream games at faster frame rates and higher detail levels, look no further, the GeForce RTX 4060 Family has arrived.
To add the GeForce RTX 4060 Ti (8GB) to your system, or to purchase a pre-built with our newest GPU, head over to our Product Finder from May 24th at 6 a.m. Pacific Time to see what's available in your region.
GeForce RTX 4060 Ti and GeForce RTX 4060 graphics cards will be available from top add-in card providers such as ASUS, Colorful, Gainward, GALAX, GIGABYTE, INNO3D, KFA2, MSI, Palit, PNY and ZOTAC, and in desktops from leading system builders worldwide. The GeForce RTX 4060 Ti (8GB) will also be available with our in-house Founders Edition design through select retailers.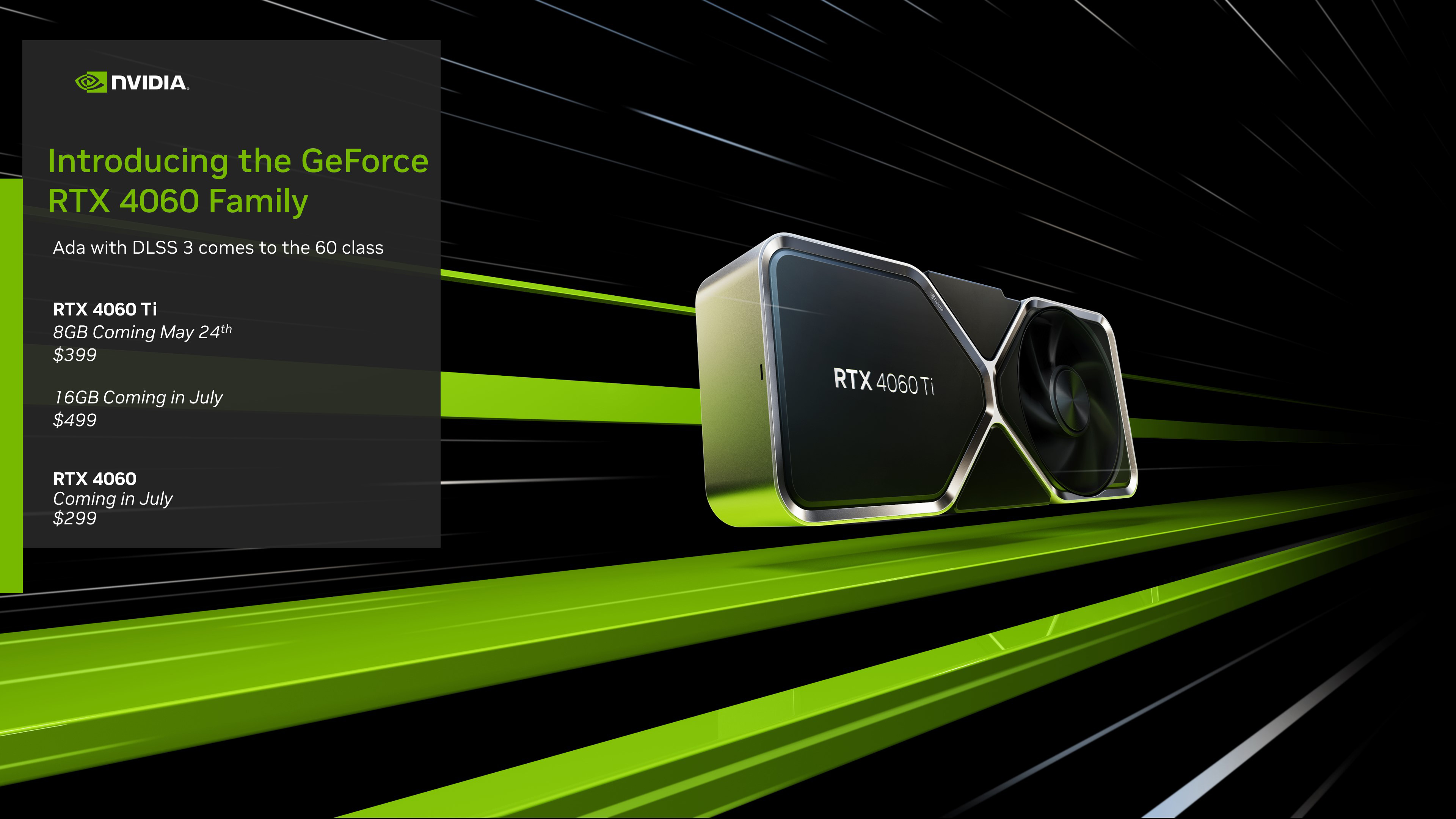 If you want a chance to try and win 1 of 460 GeForce RTX 4060 Family graphics cards, check out our Summer of #RTXOn event, where we're giving away over $150,000 of prizes to the community.