Mental Ray
Rendering Imagination Visible
Image courtesy of Amaru Zeas

We're taking big steps to evolve the mental ray
rendering technology and workflows within Autodesk Maya and 3ds Max.
In 2007, Mental Ray was the first commercial solution to provide a physically based rendering workflow with the new materials and lights added to Maya and 3ds Max. In 2016, that tradition continues in Mental Ray 3.14 with support for the NVIDIA Material Definition Language (MDL).
Just as important, Mental Ray 3.14 adds GI-Next - a new global illumination method that is far easier to control, 2X as fast as previous methods of similar quality, and GPU-accelerated for 2-20X faster again from a single GPU.
Mental Ray 3.14 Features
The latest features shipping with Mental Ray 3.14 and integrated into Autodesk 3dsMax 2018 and Autodesk Maya 2016 and 2017 include:
New GI Next Global Illumination Engine
New Global Illumination solution that is easy to use, fast and physically accurate
New GI Next engine with full support of Mental Ray shaders, motion blur, depth of field, hair, volumes and particles
Easily controlled by a single "quality" parameter.
Advanced quality settings for fine control
Up to 2X faster than Final Gather Force GI
Over 10X faster again by adding a GPU vs. a 14-core CPU
Only geometry is loaded into GPU memory, allowing texture-heavy scenes to be GPU accelerated.
Easy to adopt for any scene set-up up to use GI by choosing the new method.
Performance Scaling
NVIDIA® Mental Ray® supports any number or combination of GPUs and/or CPUs running within the same machine, and gives you control over which are being used for rendering. Load balancing between GPUs of different sizes, types, and generations are automatic – Even older systems transform into powerful, cost effective rendering nodes by adding NVIDIA GPUs.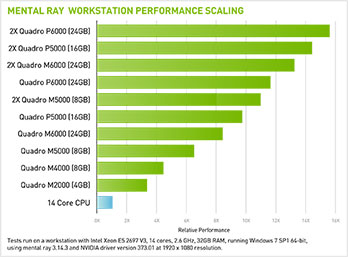 NVIDIA Material Definition Language
Render physically based materials in NVIDIA's MDL format
Load MDL materials directly for use in mental ray
Freely access +1,000 materials from the NVIDIA vMaterials library for accurate starting points to your own custom needs.
MDL material capabilities vary, with many having the power and flexibility of traditional Mental Ray shaders.
Supports all Mental Ray effects like a traditional shader
Reuse MDL materials with other MDL-compliant renderers like NVIDIA® Iray®
Light Importance Sampling by Default
Modern lighting setups rendered far more quickly by default
Light Importance Sampling (LIS) optimization is now enabled by default
Efficient sampling of area lights, light cards, emissive geometry, image-based lighting allows lights to be added without degrading performance
Lighting quality is achieved faster and with less noise
Very feasible to use with thousands of traditional lights
Built-in logic and heuristics apply LIS based on benefit and quality balance.
New Alembic Features
Fuller support for production pipelines
Alembic "curves" can now be loaded as Mental Ray "hair"
New subdivision control added for higher fidelity of tessellation
Per-face materials assignments now stored as Alembic facesets
OpenEXR 2.2
OpenEXR 2.2 for better performance and more features
Now in Mental Ray core as a primary multi-channel image format
Render layers can be stored as "multi-part" .exr for faster loading in comp
Backwards compatible to OpenEXR 1.x when required
OpenEXR "deep" pixel data generated by Mental Ray for 3D compositing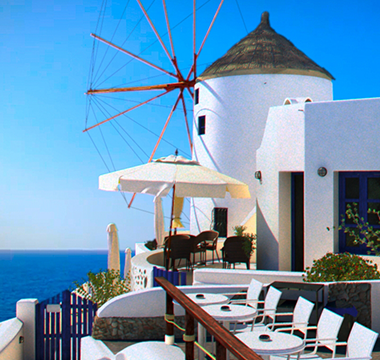 Ambient Occlusion Pass, GPU Accelerated
Ambient Occlusion computed on GPU "for free" while rendering beauty on CPU
Ambient occlusion render pass works with any scene setup and shaders
Easy to enable without touching the scene content
Automatic fallback to CPU produces pixel identical results
Layering Shaders (MILA) Improved
The layering shaders, feature enhanced and optimized
New: Support for new Light Path Expressions (LPE) machinery in Mental Ray
LPE render pass improved workflow
Native UV Tiling
Common UV Tiling schemes directly supported for best efficiency
Mental Ray UV tiled textures at runtime
Supports most common UV tiling conventions, e.g. UDIM
Takes advantage of Mental Ray's texture loading and caching pipeline
Guarantees optimal performance and memory consumption
"Deep" Data
Compute "deep" information during rendering, rasterizer or ray tracing
Deep data computation enabled per render pass / frame buffer
Deep information saved in OpenEXR "DeepTile" format
Works in rasterizer and ray tracing rendering modes
Supports existing shaders in third-party applications
Custom Color Profiles
Easily customizable Color Transformations
New type of "color profile" shader introduced
Fits into existing color management pipeline and scene description
Perfectly suited for integrated Mental Ray color managements applications
Support color pre- and post operations with least impact on performance
Mental Ray Core Features
Mental Ray core now accessed as a complete individual dynamic library
CPU systems of any core count now fully supported with hyper threading
Allows Mental Ray to be updated independently of the host application
Provides full support large, modern multi-CPU systems