>
>
>
Quadro Partner Programs
NVIDIA QUADRO PARTNER PROGRAMS
Quadro products deliver unprecedented performance and innovative capabilities to boost your success. Our Partner Programs are conceived to make it easier for you to access Quadro solutions globally through our valued partners and to ensure that they meet the stringent performance, quality and reliability standards that you expect.
IRAY Certified Systems Program
Iray Certified systems are subject to rigorous testing, ensuring that Iray plug-ins available from NVIDIA and select partners are optimized for performance. You can trust that these systems will perform reliably for all your workflows.
Learn More >
SLI Certified Systems Program
SLI Certified systems ensure the proper configuration to drive the best-in-class performance. Take the guesswork out of putting together an SLI system and ensure peace of mind when choosing your SLI enabled system.
Learn More >
VCA Certified Systems Program
NVIDIA VCA was designed to enable incredible acceleration of design and VFX production workflows. The VCA partner program extends the reach of VCA globally and makes it convenient for creative professionals to access the power of scalable photoreal rendering through certified regional partners.
Learn More >
QUADRO Embedded Solutions Program
Quadro Embedded Solutions (QUEST) Program is for systems integrators who wish to design custom solutions with Quadro GPUs. This program offers closer collaboration with NVIDIA engineering and access to design kits, SDKs and technical support.
Learn More >

External Graphics Certified Systems Program
An external Quadro GPU can turn everyday laptops and desktops into powerful supercomputing workstations. The NVIDIA Quadro eGPU program involves qualification of high-end Quadro GPUs with select eGPU chassis for compatibility and reliability.
Learn More >
Participating PARTNERS – learn more
OEM
Authorized Partner
NVIDIA PARTNER NETWORK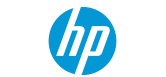 HP
Power in Numbers: Introducing the Z Workstation Family
Equipped to handle mission critical applications, complex data and designs, our fleet of HP Workstations are fitted with industry-leading technology, reinventing the workday of the world's top creators. Setting industry standard of performance requires reliability and stability; tech you can trust with your most important projects.

//www8.hp.com/us/en/campaigns/workstations/overview.html

Sales Contact
(866) 625-0242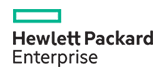 HPE
We help customers use technology to slash the time it takes to turn ideas into value. In turn, they transform industries, markets and lives.
Some of our customers run traditional IT environments. Most are transitioning to a secure, cloud-enabled, mobile-friendly infrastructure. Many rely on a combination of both. Wherever they are in that journey, we provide the technology and solutions to help them succeed.

https://www.hpe.com/us/en/servers/apollo.html

Sales Contact
1-855-472-5233
https://www.hpe.com/us/en/contact-hpe.html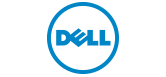 Dell
Listen. Learn. Deliver. That's what we're about.
Dell empowers countries, communities, customers and people everywhere to use technology to realize their dreams. Customers trust us to deliver technology solutions that help them do and achieve more, whether they're at home, work, school or anywhere in their world. Learn more about our story, purpose and people behind our customer-centric approach.

www.dell.com/workstations

Sales Contact
(800) 456-3355
SB_Client_Email@dell.com
Chat Now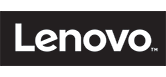 Lenovo



PNY
PNY is a global technology leader dedicated to consumer and business-grade electronics manufacturing. Established in 1985, PNY has 30 years of business experience serving consumers, B2Bs, and OEMs. PNY also acts as NVIDIA's Quadro and NVS authorized channel partner across NALA and EMEA.

www.pny.com

Sales Contact
(877)769-8727
gopny@pny.com



Boxx Technologies
BOXX Technologies manufactures workstations and rendering systems for VFX, film and television, game development, architecture and engineering, product design, simulation, higher education, government and defense, science and medial and general business industries.

//www.boxxtech.com/

Sales Contact
877-877-2699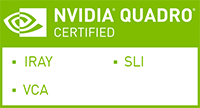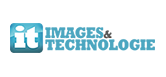 Images et Technologies
For over 20 years, Images & technologie has been a leader in professional visualization products and solutions for companies in several sectors, including: architecture, engineering, VFX, deep learning, multi-monitors and multimedia solutions. We are committed to providing high quality workstations, servers, GPU renderer, storage and networking solutions to enable organizations to integrate information technology into their business processes.

Sales Contact
1(855)934-3209
info@imagespc.com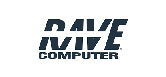 Rave Computer
Rave Computer is a technology consultant and computer manufacturer. Utilizing our industry experience we have created a product line of work flow Desktop Accelerators integrating NVIDIA Tesla products. In 2015 Rave's pursuit to bring Data Center acceleration to the desktop spawned the creation of a Liquid Cooled K80 workstation providing a quiet solution for many HPC applications.

//www.rave.com/

Sales Contact
800-966-7283
Sales@rave.com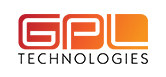 GPL Technologies
GPL Technologies provides IT services and technology leadership to creative companies. We draw on over a decade of expertise in production IT to help you increase productivity, optimize performance and reduce costs. Our personalized approach eliminates the barriers to creative excellence while giving you a competitive edge.

www.gpltech.com

Sales Contact
310-458-6484
sales@gpltech.com



RYOYO
Ryoyo Electro Corporation was established in 1961 as a distributor primarily focused on semiconductors, computer systems and peripherals. Ryoyo has pursued the creation of "absolute value" and emphasizing "Change, Challenge, Speed" as our key principles, the Ryoyo Group will continue to leverage its core competence in electronics as we aim to make great strides in becoming a solution partner meeting the high expectations of its customers.

Sales Contact
www.ryoyo.co.jp



Bizon
Starting in 2009, Bizon has been building professional workstations for the film industry, computer graphics, rendering, data storage and servers. The following 6 years, the company has seen significant growth and have more than 1000+ customers from the film industry. In 2014, Bizon began working on an external graphics solution focused on the Mac customer. Today, we continue to grow our technology and footprint in order to serve our customers in the best way possible.

Sales Contact
sales@bizon.tech.com
Website: bizon-tech.com




One Stop Systems | Magma
Magma is a brand of One Stop Systems and includes various Thunderbolt™ Expansion products. Our Thunderbolt™ products are platform independent, and are used in a variety of industries including audio and video production, test and measurement, medical imaging, surveillance, aerospace and defense, telecommunications, data acquisition, and high performance computing. We have a reputation as innovators using the very latest technology and design equipment to operate with the highest efficiency. For more information, visit https://www.onestopsystems.com/magma-thunderbolt-3-expansion-nvidia-quadro.



Akitio
At AKiTiO we believe in creating cutting-edge products that are both easy to use and also reliable. We believe that our products should last and that you should enjoy using them. We strive to create the most user-friendly experience possible with the most reliable and long lasting materials and parts available so that you will continue to enjoy using our great products for a long time to come. AKiTiO is an international company specializing in the design, development and manufacturing of premium, high-quality external computer storage products with an emphasis on Thunderbolt technology. We are a leading Thunderbolt developer and currently have some of the fastest and highest capacity Thunderbolt products on the market.

Sales Contact
sales@akitio.com & Phone: 408-780-2829
Website: www.akitio.com/



Sonnet
Sonnet Technologies Inc. is a leading provider of Thunderbolt™ to-PCIe® card expansion systems; pro media readers; RAID storage systems; and storage, network, and other interface cards for pro users in the audio, video, and broadcast industries. Sonnet's Thunderbolt expansion products enable the use of pro audio I/O and DSP cards, pro video capture and transcoding cards, network and storage interface cards, and other high-performance PCIe cards with Thunderbolt technology-enabled computers. For nearly 30 years Sonnet has pioneered and brought to market innovative and award-winning products that enhance the performance and connectivity of Mac®, Windows®, and other industry-standard computers.

Sales Contact
sales@sonnettech.com & Phone: 1-949-587-3500
Website: www.sonnettech.com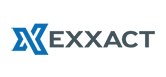 Exxact Corporation
Exxact Corporation is a global, value-added supplier of computing products and solutions. We distribute system components, networking equipment, software, and IT systems. We also develop and manufacture innovative computing platforms and solutions that include workstation, server, cluster, and storage products developed for HPC, Cloud, Visualization, Video Wall, and AV applications.

//www.exxactcorp.com/

Sales Contact
510-226-7366
sales@exxactcorp.com



Colfax International
Colfax International is a leading provider of innovative and expertly engineered workstations, servers, clusters, storage, and personal supercomputing solutions. Colfax International is uniquely positioned to offer the broadest spectrum of high performance computing solutions, all of them completely customizable to meet your needs - far beyond anything you can get from any other solution provider. Ready-to-go Colfax HPC solutions deliver significant price/performance advantages, and increased IT agility, that accelerates your business and research outcomes. Colfax International's extensive customer base includes Fortune 1000 companies, educational institutions, and government agencies. Founded in 1987, Colfax International is based in Sunnyvale, California and is privately held.

www.colfax-intl.com

Sales Contact
408-730-2275
sales@colfax-intl.com



ASUS
ASUS takes its name from Pegasus, the winged horse in Greek mythology that symbolizes wisdom and knowledge.
ASUS embodies the strength, purity, and adventurous spirit of this fantastic creature, and soars to new heights with each new product it creates.

ASUS continues to deliver on our In Search of Incredible promise as we strive to become the world's most admired leading enterprise in the new digital era. Our In Search of Incredible campaign, launched in 2011, symbolizes our Design Thinking – Start with People philosophy. It extends beyond product design and development, sales and marketing, and illustrates the ASUS commitment to making life better through innovation.

www.asus.com
Commercial Support Site: //www.commercialsupport.asus.com

Sales Contact
(888) 606-2787