Visual Computing Module
Millions of cars on the road


Visual Computing Module (VCM)
This unique platform gives automakers a fast, easy way to integrate the most recent automotive-grade Tegra processor into their vehicles. NVIDIA VCM is a flexible design approach that dramatically closes the technology gap between consumer electronics and in-vehicle systems.
NVIDIA TEGRA PROCESSORS: THE INNOVATION INSIDE
Multi-core
Tegra mobile processors
enable visually stunning in-vehicle infotainment systems (IVI), customizable, photorealistic digital instrument clusters, and critical safety applications, truly bringing the driving experience to life.
The Tegra system-on-a-chip (SoC) integrates a range of specialized processors, including a multi-core ARM® CPU, a powerful NVIDIA Kepler GPU, and dedicated audio, video, and image processors. But it consumes an order of magnitude less energy than the typical CPU.
Digital Cockpits Powered by NVIDIA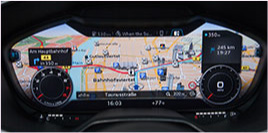 Audi Virtual Cockpit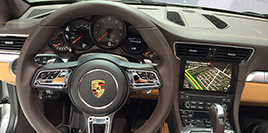 Porsche infotainment
BMW Infotainment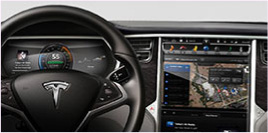 Tesla Motors Infotainment and Digital Instrument Cluster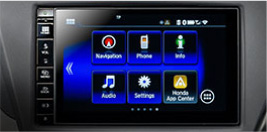 Honda Connect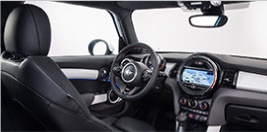 Mini Cooper Infotainment
Contact Us
NVIDIA automotive solutions are available to automakers, tier 1 suppliers, and research institutions working on the future of automotive innovation. Help us drive the next generation of innovation by completing the below information.