>
>
>
Community Advisory Program
NVIDIA VIRTUAL GPU
Help shape the future with trusted NVIDIA Virtual GPU experts.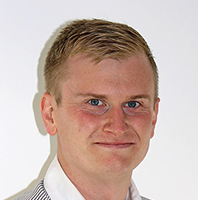 Barry Coombs
Director, Computerworld systems ltd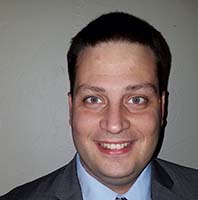 Tony Foster
Sr. Advisor, Technical Marketing, Dell EMC
Tony Foster is a Technical Marketing Engineer for Dell EMC. He is currently working on Several Dell EMC Ready Bundles including HPC and Virtualization.
Tony has been virtualized for 12 years and has been working in the EUC/VDI space for the last 7 years. Mainly focusing on the VMware Horizon platform. As part of this focus he has architected and/or deployed EUC offerings for a large array of clients from small organizations to Fortune 100 companies.
It's not unusual to find Tony at industry events where he enjoys presenting on EUC technologies for unusual delivery methods. Of late he has focused on Linux Virtual Desktops and delivering non-graphics workloads with them.
Ronald Grass
Sr. Sales/Systems Engineer, Citrix Systems GmbH
Ronald Grass a is Sr. Sales/Systems Engineer at Citrix Systems in Germany. He support customers, Citrix Partners, SIs ( HP,Cisco, DELL etc) and Technology Partners (i.e. NVIDIA) in promoting and deploying joint solutions (NVIDA GRID with Citrix HDX-3D Pro). As a NVIDIA GRID Community Advisor and Subject Matter Expert for High Definition User Experience (HDX™) technologies he has deep knowledge in the NVIDIA GRID architecture and Citrix protocol technology (i.e. different codecs) and optimization of these. Since the support of passthrough and hardware based GPU virtualization technologies (vGPU / GVT-g / MxGPU) in Xenserver he focused on virtualization and central delivery of graphics-intensive workloads. With his experience he is able to constantly give feedback to Citrix and NVIDIA Productmanagement to improve the quality and performance of NVIDIA GRID and HDX-3D Pro.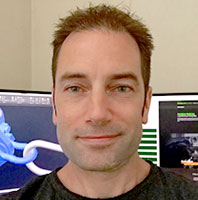 Ben Jones
Co-Founder & Director of Platform, EBB3
Ben Jones is a Co-Founder of EBB3 Ltd, a leading UK based specialist 3D Graphics company. He is Director of Platform and responsible for Software Performance and Graphical Technology Innovation. Among other areas, Ben specializes in GPU based technologies including HPC and Multi-GPU Clusters, he is a key contributor on the NVIDIA Forums and is one of the founding members of the prestigious NVIDIA Community Advisor program. Prior to EBB3, Ben built his 20-year IT career with roles in Consulting, Engineering and System Architecture and spent most of those years working heavily with Citrix and VMware technologies.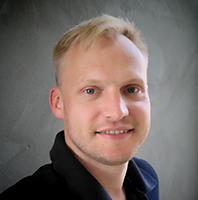 Magnar Johnson
Cloud Architect and Remote Graphics Expert, Firstpoint AS
Magnar is a Cloud Architect and Remote graphics expert, blogger, speaker, and community tool developer with 16+ years experience in End User Computing. Based in Bergen, Norway, he has worked with Citrix, Microsoft, and VMWare products since 1999 and with NVIDIA products since 2012. Magnar has a passion for technology, computer visualization, and virtual reality, as well as experience in 3D modeling, graphic manipulation, and video effects. He has assessed, designed, implemented, and supported many virtual graphics solutions based on NVIDIA technology for small to large companies in the oil and gas industry in Norway. Magnar shares his knowledge, tools and experience on his blog, www.virtualexperience.no, www.gpusizer.com, www.teamrge.com, and speaks at numerous industry conferences including Citrix Synergy, Briforum, and Citrix User Group.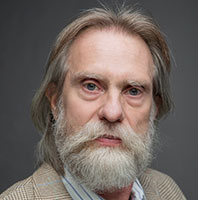 Tobias Kreidl, PhD
Desktop Computing Integration Services Team Lead, Northern Arizona University
Tobias Kreidl, PhD, has worked for Northern Arizona University for over 23 years and much of that time, managed a team that focuses on end-user from server to desktop/devices. He is currently Desktop Imaging and Creation Services Team Lead. His main area of interests are with Linux servers, XenServer, IoT in particular incorporating Octoblu, and GPU/vGPU server-based application delivery. He has been a member of the Citrix User Group Community (CUGC) Steering Committee since November 2015, Chair of the CUGC Content Working Group since January 2016, and VP of the Steering Committee since August 2016. He is also an NVIDIA GRID Community Advisor and founding member since its inception in August 2016. Tobias also helped mould the Citrix Technology Advocates (CTA) group starting in May 2016. Among authoring articles that are published in various places, he remains one of the most active contributors to the Citrix Discussions Forum with over 18k posts.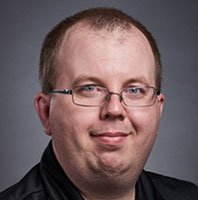 Sean Massey
Senior Technical Architect/Principal Mobility Architect - EUC Consulting, AHEAD
Sean is a Technical Architect for AHEAD, a consulting firm based out of Chicago, IL. He focuses on mobility and VDI technologies. He has 10 years of experience in IT and blogs at thevirtualhorizon.com. Sean is also well known in the virtualization community via his community work in the vExpert (VMware), Nutanix Technology Champion, and VMware EUC Champion programs, and he is VMware Certified Design Expert #247.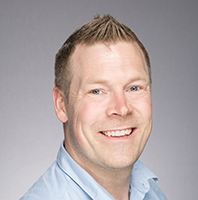 Rasmus Raun-Nielsen
Senior Systemconsultant - advising, technical presales, implementation, Conecto A/S
As a Virtualization-enthusiast, Rasmus has more than 15 years of experience with operating, implementing and optimizing Citrix virtualization environments. He has been working enthusiastically with GPU's since 2013 on the evolving graphics virtualization technologies and how to leverage these with the single goal of providing the best user experience possible. These interests have led to presenting sessions at international events like Nvidia's GTC Europe but also community driven events like E2EVC and the German-speaking Citrix User Group, besides the national, Danish, Conecto TechTalks as an employee and Sr. Systemconsultant of Conecto. His primary motivation is the optimization: How to design and configure an optimal solution for the end users. He is certified in all relevant Citrix products as well as a member of the independent group TeamRGE (Team Remote Graphics Experts) group. A group dedicated to examine and test graphics remoting technologies. He was also among the founding members of the NGCA – Nvidia GRID Community Advisors.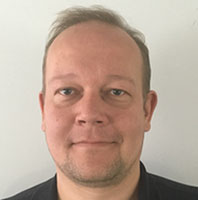 Soeren Reinertsen
Senior VDI Consultant, Net IT A/S
Soeren has worked with VMware View and Horizon for 6 years to transform the R&D client environment at Siemens Wind Power from multiple physical workstations to solely VDI and especially powerful 3D vGPU desktops.
Soeren is now working at Senior VDI consultant at Net IT which is the the leading Nvidia GRID on VMware partner. Soeren has a 20+ years' background in EUC and Client management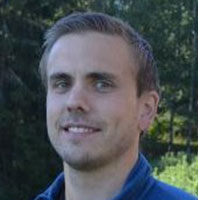 Marius Sandbu
Cloud Architect at EVRY, EVRY
Marius Sandbu is a Senior Cloud Architect working for EVRY in Norway, where he main focus resides on Citrix and Microsoft, besides doing consulting he delivers training courses for Microsoft, Citrix Veeam & Nutanix. He is also a speaker at events such as Nordic Infrastructure Conference, Citrix User Group Norway, NetScaler Masterclass and is also part of the board of the local Citrix User Group in Norway.
Marius focuses on software defined datacenters, with an emphasis on networking and security. He is also an author of many books and ebooks on Citrix NetScaler and has also written a book on System Center and also blogs about many areas on msandbu.org
He is also a Microsoft MVP for Azure, Veeam Vanguard, vExpert EUC Champion, NVIDIA GRID Community Advisor, Citrix CTA, Nutanix Technology Champion and holds many certifications with the different areas.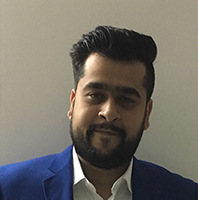 Kanishk Sethi
Senior Cloud Engineer, Intel Security/Mcafee
Kanishk Sethi is the Senior Cloud Engineer with Intel Security/Mcafee in India. He is a Level 2 VMware Certified Instructor, Evangelist, Blogger and all-around geek specializing in virtualization solutions. His areas of expertise include: Hypervisors, cloud solutions, Disaster Recovery and VDI. Kanishk deliever classes around the world on various VMware Products.He has also been awarded VMware vExpert. If you want to know more about Kanishk community activities, check out his website.//blog.kanishksethi.in/p/about-me.html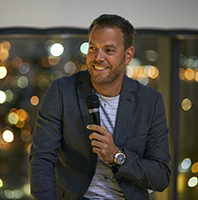 Ruben Spruijt
Field CTO, Frame
Ruben Spruijt is Field Chief Technology Officer at Frame, responsible for driving vision, technology evangelism and thought leadership with Frame customers, partners and communities. Mr. Spruijt is a well-regarded author, speaker, market analyst, technologist, and all-around geek. An established industry leader and luminary. He is a Microsoft Most Valuable Professional (MVP), NVIDIA GRID Community Advisors, VMware vExpert and was in the Citrix CTP program from 2008-2017.
He has presented more than 250 sessions at national and international events such as BriForum, Citrix iForum Japan, Citrix Synergy, Gartner Catalyst, Microsoft Ignite, Microsoft TechEd, NVIDIA GTC, and VMworld. Mr. Spruijt founded several independent industry analysis bodies including Project Virtual Reality Check (VRC), Team Remote Graphics Experts (TeamRGE), AppVirtGURU written and co-authoring multiple disruptive 'Smackdown' research whitepapers. Ruben is an advisor for various start-ups in mobile, community Cloud industry and Remote User Experience Analytics.
He is based in the Netherlands where he lives with his wife and three kids.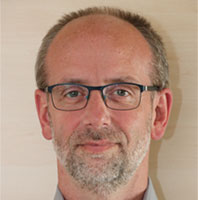 Roy Textor
CEO, textor IT
Roy Textor has worked since 1997 in virtualization environments and was employed at various Citrix partners. As the owner/CEO of IT Textor in Germany, he is responsible for many GPU virtualization projects at key accounts. Roy is known for his TechTalk sessions, as well as a speaker at various virtualization focused conferences and workshops. In addition, he manages and hosts the German-speaking Citrix User Group / DCUG and has been responsible for hosting dozens of free user group meetings about GRID, HDX, and related technologies in numerous cities in Germany, Switzerland and Austria. He is a NGCA founding member.
Dr. Benny Tritsch
Founder and Principal Consultant, DrTritsch.com IT Consulting
Dr. Benny Tritsch is a solution architect, market analyst, community leader, author and founder of DrTritsch.com. He is a Subject Matter Expert in IT virtualization, user workspace management, enterprise mobility and remote end-user experience benchmarking. In his role as a principal consultant and technical evangelist he works with customers and partners across Europe and North America.
Over the last decade Benny was awarded as a Microsoft Regional Director, Microsoft Most Valuable Professional (MVP), Citrix Technology Professional (CTP), VMware vExpert and VMware EUC Champion, and NVIDIA GRID Community Advisor (NGCA). He regularly speaks at major industry events around the world, including Microsoft TechEd/Ignite, Citrix Synergy, VMware VMworld, BriForum and E2EVC. If you want to know more about his professional activities, check out his website //drtritsch.com or follow him on //twitter.com/drtritsch.
He did his undergraduate studies in Physics at Freiburg University (Germany) and at CERN in Geneva (Switzerland). Then he did his graduate studies in Computer Science at Darmstadt University and the Fraunhofer Institute for Computer Graphics where he wrote a Ph.D. dissertation on graphics remoting and distant learning.
Thomas Poppelgaard
Technology Evangelist, Consultant/Architect Visual Computing, Poppelgaard.com
Thomas Poppelgaard was awarded the Microsoft Most Valuable Professional (MVP) award in 2015, 2016, 2017, Citrix Technology Professional (CTP) award in 2013, 2014, 2015, 2016, 2017, RES Software Valuable Professional award since 2013 and Parallels VIPP in 2017. Thomas has 20 years of IT experience and currently works as a Technology Evangelist / Independent Consultant at his own company, Poppelgaard.com. He works with Advisory, Business development, IT-strategy, Pre-sales, Architectural designing, Planning, Implementation and Troubleshooting solutions within Citrix, VMware, Microsoft, NVIDIA environments. He is also highly involved in Proof of Concepts to help prove why business should adapt new technologies.
Thomas has in-depth knowledge of HDX 3D Pro since 2008. In 2011, he was one of the organizers for a successful event where vendors including Citrix, HP, Autodesk, and Nvidia gathered to demonstrate HDX 3D Pro to a wider audience and, in 2013, spoke at NVIDIA GTC and Citrix Synergy 2014 showing Oculus Rift working with VDI. At NVIDIA GTC in 2015, he demonstrated that Office and Internet Browsers are using GPU and he specializes in how CAD/CAE/CAM/entertainment/media applications can be virtualized with Citrix/Vmware/Microsoft (SBC/VDI technologies) with NVIDIA. Helping accelerate business why the GPU is important for virtualization for common applications and for high-end graphical applications. In 2017 he showed how Remote graphics can be combined with Mixed Reality with Hololens, and at Citrix Synergy he helped Augmented Reality with ODG and Citrix.
Thomas Poppelgaard enjoys Design/Advice/implement Augmented Reality/Virtual Reality solutions how these solutions can be combined with remote graphics. (Oculus Rift/HTC Vive/Hololens/ODG.) Design/Advice/Implement HPC solutions and how these solutions can be combined with remote graphics. Globally, Thomas is a speaker at conferences, webinars, seminars, and roadshows about remote visualization Citrix, VMware, Microsoft and NVIDIA in the World. Thomas is a speaker at NVIDIA GTC US/EMEA, Citrix Synergy, Citrix Summit, BriForum, E2EVC, Citrix User Group in England, Norway, Finland, Holland, Israel and VMUG in Denmark, Doha.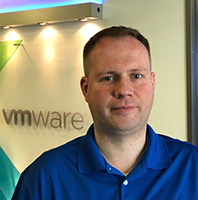 Marc Huppert
Category Leader VMware Solutions, Computacenter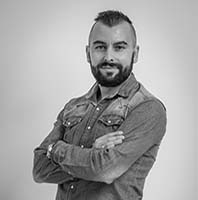 Adam Strizzolo
VDI product manager, Beantech
Adam Strizzolo is an IT enterprise architect that coordinates the VDI team in Beantech, an IT company located in the north-east of Italy.
Adam has been in the IT industry for over 14 years and had made a lot of experience in DELL-EMC / Microsoft / VMware enterprise product.
During this years he had took the following certifications: Microsoft MCSA Windows Server 2008R2/2012, MCSA Office365, and the main certifications for DELL-EMC enterprise products. I've followed many migrating scenarios from and to Windows server, Microsoft Exchange Server, Office 365 products.
During the last 3 years he acts as the head of the VDI team in Beantech, deploying over 300 grid seats for many customers in the north of Italy. During this period he followed all the Vmware roadmap (horizon view 6.0 > 7.2) and NVidia roadmap (Grid k1/k2 with drivers 1.0 > tesla m60 grid 4.3).
Best customers are represented by the University of Padua ( //www.beantech.it/eventi/virtualizzare-le-workstation-grafiche-unipd-agripolis/) and Inglass (//www.beantech.it/en/clients/inglass-spa-2) were the customer has just implemented an update in the Italian site (over 60 seats) and the china site (100 seats).
Adam is also a speaker and he had took part in the main VDI conferences in the north of Italy:
//www.beantech.it/eventi/virtualizzare-le-workstation-grafiche-unipd-agripolis/
https://www.youtube.com/watch?v=rvF4OALmSqc&t=7s
//www.beantech.it/webinar/webinar-virtualizzazione-workstation-grafiche/
//www.beantech.it/eventi/virtualizzazione-workstation-grafiche-28ottobre2015/
//www.beantech.it/eventi/virtualizzazione-workstation-grafiche-26giugno2015/
//www.beantech.it/en/eventi/smau-padova-2015-double-it-showcase-for-beantech/
He likes the research of new solutions to solve customers' matters, the testing of new products and working in team to best accomplish the goals.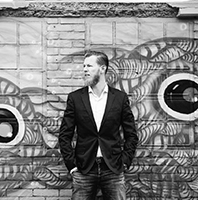 Johan van Amersfoort
EUC Architect, ITQ Consultancy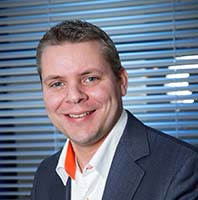 Jits Langedijk
Technology Officer, PQR
Jits Langedijk is Technology Officer at PQR. As a Technology Officer he is responsible for IT vision and strategy. With his 15+ years of experience in IT he is able to analyze and advice organizations on their IT vision and strategy. He has a focus on delivering smart solutions, enabling people to work in a pleasant and productive manner. With a brought experience in the End User Computing space, the Workspace, he knows how to translate functional requirements into technical solutions that fits.
Jits has presented at various (inter)national events about various Workspace focused subjects, 3D Graphics, Virtual Desktops Infrastructure (VDI/SBC) and Enterprise Mobility Management. Jits has its own website / blog JitsLangedijk.com where he shares his thoughts and knowledge on a regular basis. He is also known as a presenter on national as well as international events like DuCUG and NVIDIA GTC.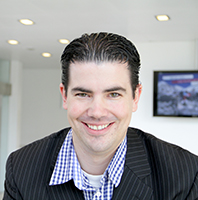 Kees Baggerman
Staff Solutions Architect for EUC, Nutanix Inc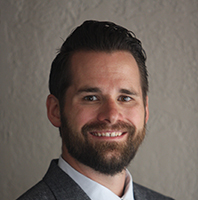 Dane Young
Virtualization Practice Manager, Entisys360
DANE YOUNG (@youngtech) is a Citrix Technology Professional (CTP), VMware vExpert and EUC Champion, and technology enthusiast. Dane is the Virtualization Practice Manager at Entisys360 in Northern California specializing in application, desktop, and server virtualization technologies from Citrix, Microsoft and VMware. Dane maintains a virtualization focused blog that can be found at tech.daneyoung.com. He has obtained a number of technical certifications from Citrix, Microsoft, and VMware. Dane currently holds Master of Business Administration and Management Information Systems degrees. You can learn more about Dane at www.daneyoung.com.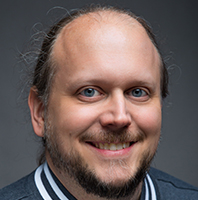 Chris Rogers
Senior Principal Consultant, CBR Consulting, Inc (Independent)
Chris has over twenty years of IT industry experience, focusing on virtualization, networking, data centers and Internet architecture. Chris has specific expertise with XenServer and NetScaler. An independent Citrix consultant working for a variety of partners and customers, Chris focuses on architecting solutions for commercial and Federal clients. Experience and flexibility are keys to delivering the right solution and the right value to all of his customers. Co-founding CBR Consulting with other industry experts, Chris is developing an independent Citrix Consultant Mentoring Program to inject new life into a mostly stagnant consultant pool. The focus is to turn out high-quality independent Citrix consultants with the technical and business ability to succeed. Chris has been a CTP since 2009.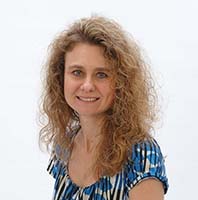 Theresa Miller
Founder, 24x7 IT Connection, LLC
Theresa Miller is an IT professional who has been working as a technical expert in IT for over 20 years, is a Citrix CTP, VMWare vExpert, Microsoft MVP, and Dell EMC Elect. She also has obtained her MBA in IT Management, MCSE and CCA certifications. Her areas of expertise are in the areas of Exchange, Office 365, Active Directory and Citrix XenApp and XenDesktop. She has architected, designed, implemented and led complex projects in all of these areas. She has also done technical writing and webinars for Windows IT Pro and is a Pluralsight author. Theresa can be found doing public speaking for conferences such as Citrix Synergy, IT Dev Connections, VMWorld, and E2E Virtualization Conference. Theresa also has her own blog for sharing technical thoughts at //24x7itconnection.com/, and you can find her on twitter @24x7itconnect. Voted Favorite New Blog by //vsphere-land.com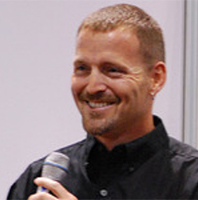 Rick Dehlinger
Principal Solutions Architect, Strategic Alliances, Citrix Systems, Inc.
Rick Dehlinger is regarded by many as one of the founding fathers of the Citrix community. Some consider his "Installation and Tuning Tips for Citrix MetaFrame" work a major contributor to the evolution of the Desktop Virtualization landscape, and credit his work for shaping the careers of many in the industry. His professional career has taken a wandering path, starting as a consultant in the WinView/WinFrame days. He joined Citrix in 1998, working in the field as a solution architect through 2005. He then went on to start and sell a couple consulting practices, forge new ground in 'the cloud', and even spent some time in the enterprise storage world. Throughout his journey, one thing has remained constant - his love and appreciation for the Desktop Virtualization community, and a desire to give something back to the people who inspire him.
Back at Citrix after an eleven year hiatus, Rick's currently a Technical Architect on the Strategic Alliances team. In addition to this 'day job', he's also started in on Project Silverton - a collaborative effort designed to bring Citrix and the community dramatically closer together through collaborative projects that are shared by design.
You can find Rick online via Twitter as @RickD4Real.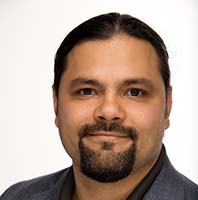 Eduardo Molina
EUC Principal Architect, RoundTower Technologies
Based in Cincinnati OH, originally from Costa Rica, Eduardo is an End User Computing and Virtualization architect focused on recommending, designing and deploying desktop and application delivery solutions and virtual infrastructure. He has performed this role as customer and as a consultant for companies all over the world over the last 15 years giving him experience on market verticals such as Financial, Education, Healthcare and Retail. He has deep experience in technologies such as Citrix XenApp/XenDesktop, VMWare Horizon View, Microsoft RDS, NetScalers, converged and Hyper-converged infrastructure. Eduardo is a CUGC local leader, a Nutanix NTC, VMware SME and has spoken at Synergy, BriForum CUGC, VMUG and other conferences, he shares his experience in his blog www.molikop.com as well as Citrix support forums and community web sites.