>
>
>
>
Tesla M6 GPU Accelerator
NVIDIA Tesla M6
Experience exceptional graphics virtualization for blade servers.


High-Performance Virtualized Graphics Everywhere
The NVIDIA® Tesla® M6 GPU accelerator is optimized for blade servers to deliver high-performance graphics to virtual workstations, desktops, and applications from the data center. It works seamlessly with NVIDIA GRID™ software to let enterprises virtualize any application—including professional graphics applications—and deliver them anywhere, to any device.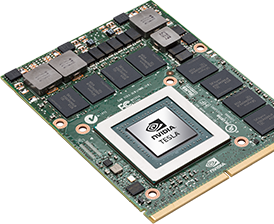 TESLA M6 FEATURES AND BENEFITS
One high-end NVIDIA Maxwell™ GPU
Up to 16 users per GPU
1536 NVIDIA CUDA® cores
8 GB of GDDR5 memory
18 H.264 1080p30 streams
ECC protection for increased reliability
Server-optimized performance to deliver the best throughput in the data center
NVIDIA GRID AND TESLA GPUs
NVIDIA GRID software shares the power of Tesla M6 GPUs across multiple virtual workstations, desktops, and apps. This provides an immersive experience for everyone from office workers to mobile professionals to designers. Plus, the GRID platform lets organizations deliver virtual workspaces with improved management, security, and productivity.
Key Benefits
Simple, secure access to applications and data, anywhere, on any device with an amazing user experience
Increased performance and reliability built on an enterprise data center GPU solution
Secure hosting of corporate intellectual property and mission-critical data that can be accessed from the data center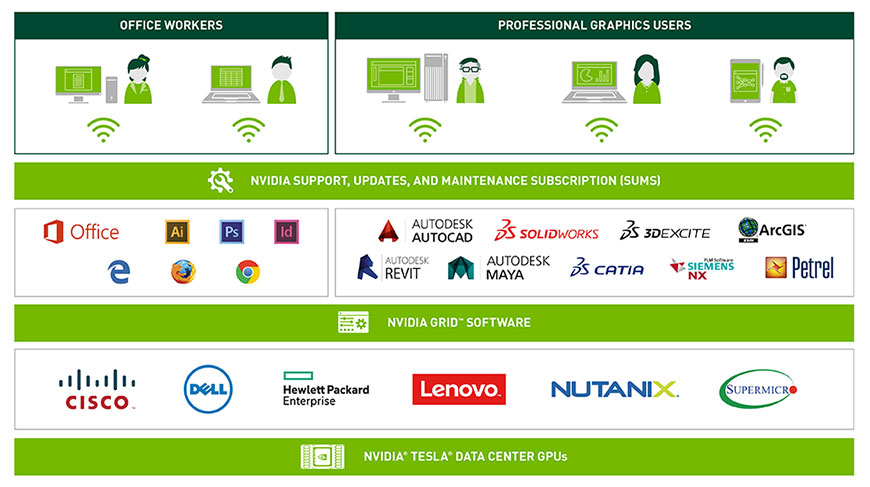 LEARN MORE
Deliver graphics-accelerated virtual
desktops and applications.
Get started with one of these
certified systems.