Description
Description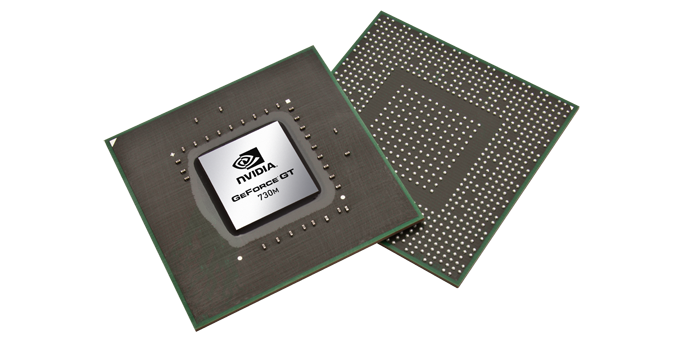 Accelerate your notebook's performance by up to 4x with advanced NVIDIA® GeForce® GT 730M dedicated graphics1
Richer visuals and faster gaming for your thin and light notebook driven by the performance efficient NVIDIA Kepler™ architecture - up to 50% faster than the previous generation.2 Get continuous performance updates for your NVIDIA GeForce notebook with GeForce drivers.
Add rich, responsive multimedia to your notebook or ultrabook with GeForce dedicated graphics
Create your HD video masterpiece up to 2x faster with GPU-accelerated software like vReveal.3 Perfect and share your photos in less than half the time with popular applications like Musemage.3
Get great performance and long battery life - automatically - with NVIDIA® Optimus™ technology
NVIDIA Optimus technology gives you the performance of dedicated graphics when you need it, and conserves your battery when you don't. NVIDIA Optimus is the most dependable switchable graphics technology for notebook PCs.4 Whether you're editing a video, surfing the web, or playing a 3D game, NVIDIA Optimus technology perfectly balances performance and battery life.
1 - Compared to Intel HD 4000 Integrated Graphics: Skyrim Game Performance.
2 - Based on game performance vs. GeForce GT 630M
3 - Compared to Intel HD 4000 Integrated Graphics
4 - Dependability based on number of applications profiled vs. AMD Enduro