HairWorks
Overview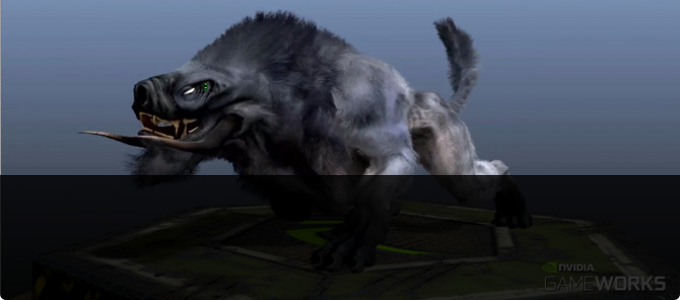 NVIDIA HairWorks combines the power of NVIDIA GeForce GTX GPUs with DirectX 11 tessellation technology to add hundreds of thousands of dynamic, realistic hairs to characters, creatures, and game worlds.
What is HairWorks?

See how NVIDIA HairWorks technology enabled realistic hair/fur rendering and simulation to create a more dynamic and immersive character experience.
Read More >
Videos
NVIDIA HairWorks

NVIDIA HairWorks enables users to simulate and render fur/hair to provide a truly interactive game experience.
All Videos >