Surround
Overview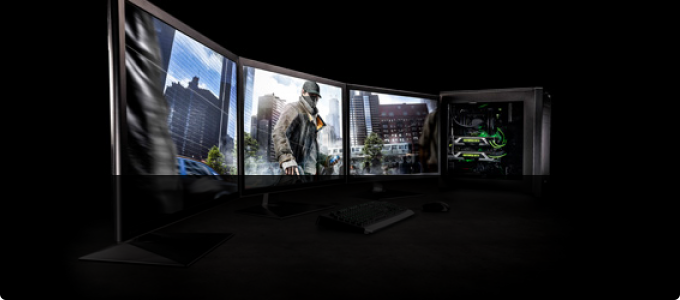 With the power of GeForce GPUs, gamers are able to combine up to five displays to create the most immersive gaming environment possible. Here, you can leverage the latest NVIDIA display technologies including G-SYNC and 3D Vision and run them at resolutions up to 4K!
Games

Visit WSGF to learn which games support NVIDIA Surround
More >
System Requirements

Planning to Build a GeForce Surround System?
Get a full listing of recommended drivers, monitors, and GPUs. Learn more >