Avoid obstacles in the race to AI adoption
Getting to AI-fueled disruption before your competition requires a no-compromise, flexible IT infrastructure that supports accelerated compute and fast data intake.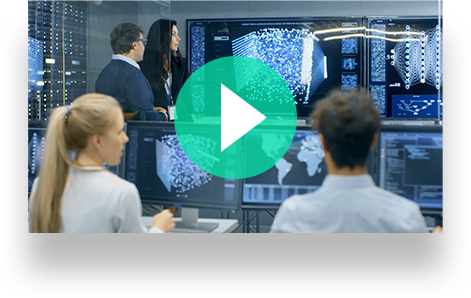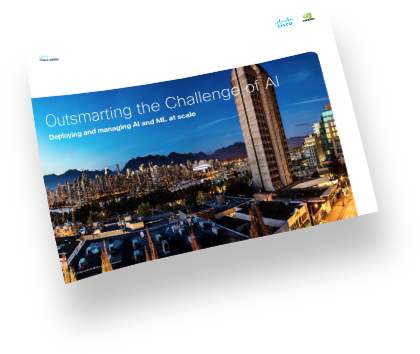 The roadmap for AI success
You need IT infrastructure that can keep up with data scientist needs and deliver accelerated compute to fuel your algorithms. Our e-book will guide you to a better IT strategy to support your AI dreams.
Download e-book
Uncover insights before your competition does
NVIDIA GPUs + Cisco UCS
NVIDIA and Cisco have built a solution that can help you accelerate your AI and ML workloads: NVIDIA GPU acceleration combined with the manageability, scalability, and performance of Cisco Unified Computing System (Cisco UCS).
Together, we address the entire AI and machine learning lifecycle, from development/testing to learning and inferencing.
Now you can:
Extract more intelligence out of your data—quickly
Prevent islands of AI/ML infrastructure due to disparate computing models
Utilize the adaptability of Cisco machine learning compute to power AI workloads at scale
Reduce risk with pre-validated solutions
Simplify operations by using a cloud-managed infrastructure
Support the entire AI lifecycle

Testing, development, and model tuning
We provide the flexibility and performance that data scientists need to rapidly iterate and optimize their models.

Machine learning and deep learning
For the most data- and compute-intensive parts of the lifecycle, we provide GPU-accelerated compute that can keep up with the algorithms.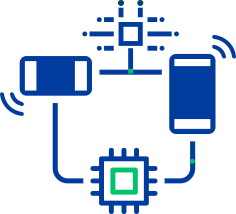 Inferencing
We deliver compute horsepower close to the data source to quickly process data and deliver meaningful insights.
What AI is doing today
Retail
Predicting shopping patterns and optimizing supply chains
Helping prevent loss
Enabling frictionless commerce by eliminating checkout stands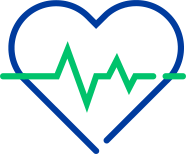 Healthcare
Quickly screening and triaging radiology, pathology, and dermatology images
Predicting patient outcomes
Helping guide treatment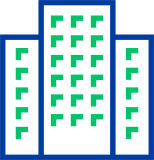 Smart cities
Recognizing faces, license plates, and suspicious objects
Observing the traffic patterns of cars, bicycles, and pedestrians
Watching for intrusions into secure areas
Contact US